A juicy carvi and a mountain of spicy saga have eaten legendary sushi bowl '' cum on 'cow Calvi Mountain DON' standing in front of you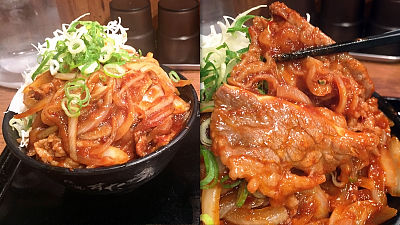 Gutsuri meat dish bowl menu "Legendary suta-donburi" which attracts attractive menu On October 1, 2018, specialized in juicy beef Calbi, pounded with garlic dull and piled up like a mountain, its name is "cum "Bull Calbi Mountain DON " has appeared. I actually went to eat a dish that I was told even if I just look at the menu pictures but it is too stubborn.

【Limited Time】 10/1 (Mon) Release ★ "Cum Caliber Mountain DON" | Legendary Sota Bon noodle / Specialty Donburu Store 【Official Site】
http://sutadonya.com/2018/09/24/ 【Limited Time】 10/1 (Mon) released ★ "Cum Caliber Mountain DON"

Arrived in the legendary Sotabe restaurant.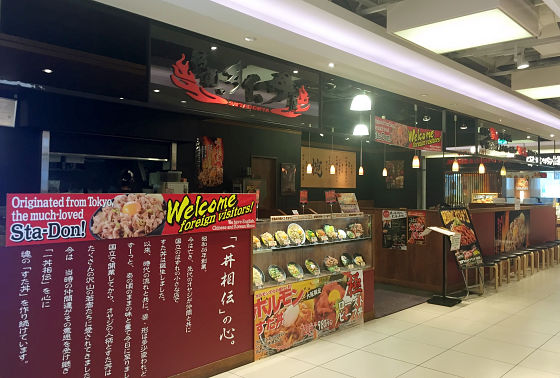 When passing through the desk, there is a fly of "cum" Calvi Mountain DON (980 yen including tax). I will order a tremendous dish of gross weight 800 grams.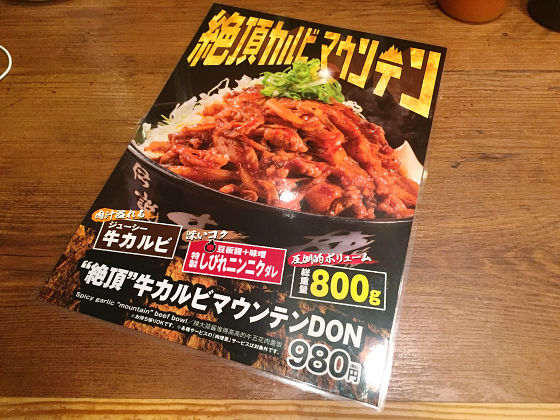 Around 5 minutes, something like a "mountain" of beef rib meat with plenty of sauce that looks a bit spicy will come.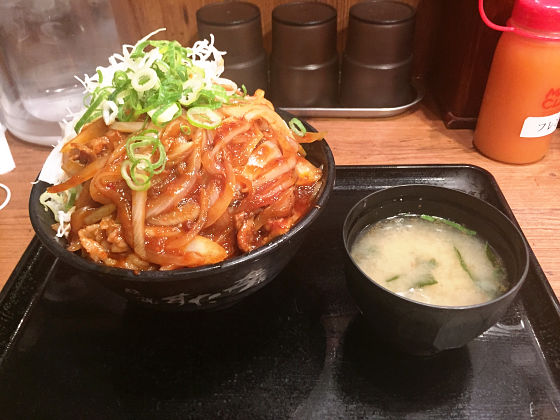 Big mountain which is made of beef galbi meat and onions where it is enthusiastic about this as well. On the top is a chopped green onion.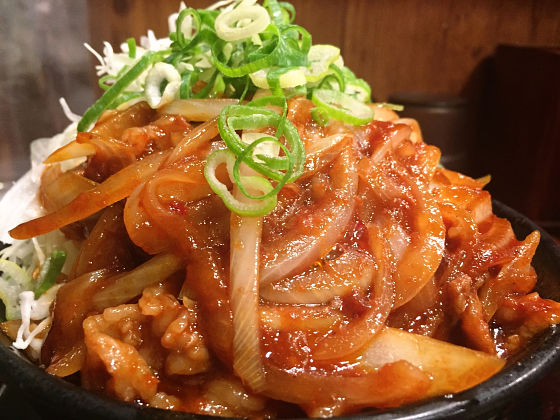 When it is arranged side by side with iPhone X, this sense of size unexpectedly. Although it looks a little small, the feeling of satiety when I actually tried it afterwards was considerable.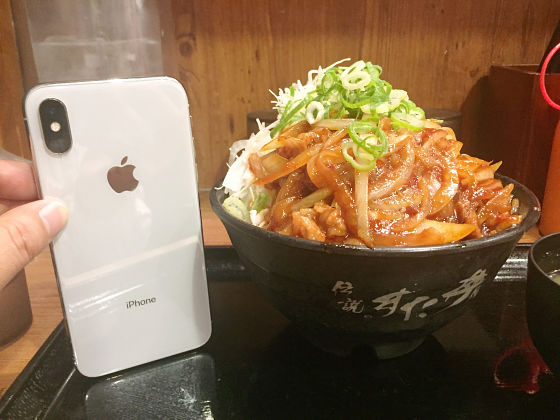 Beef carribe meat that looks red with entangled "specialized faint garlic sauce" consisting of pea mackerel and miso is very soft and juicy taste. When you cheek with plenty of spicy spicy sauce, it's hot and hot, and it is just a "bleu mee" eating that you feel the juicyness of the meat juice overflowing from the cow Calvi.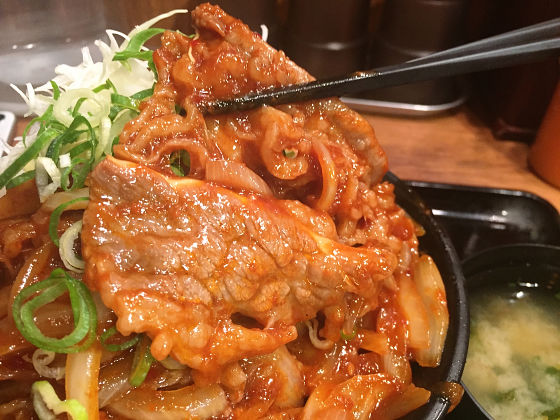 It is also good to get into the mouth with rice covered under a thick meat layer. I could taste the double punch of meat and rice which I drew in my idea as much as I wanted.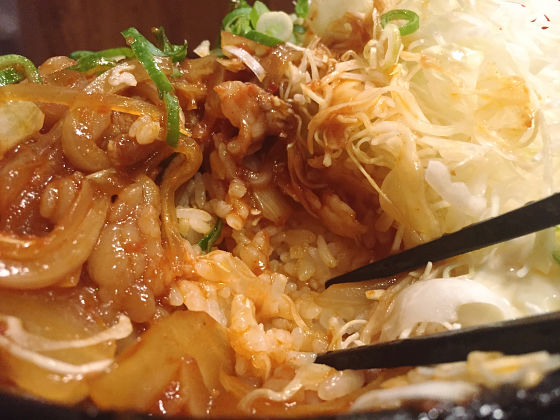 "" Cum caliber Calvi Mountain DON "is offered at the Legendary Bataibutsuya, but it can not be eaten at" Nakano Shimbashi Store "," Mi ~ s Store "," Collective Saka SA (Downline) Store " We are cautious.