Godiba using rich chocolate to rice cakes x Lawson's first Japanese sweet "Uchi Café × GODIVA raw chocolate Daifuku" I ate ahead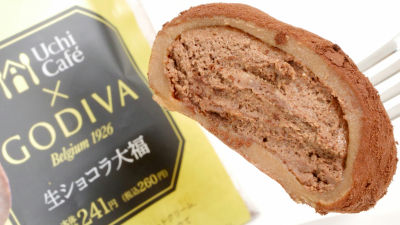 Belgian chocolate manufacturerGODIVA(Godiva) and Lawson's sweets brandUchi CaféAnd collaboration and "sweet" theme with "Washi" theme "Uchi Café × GODIVA raw chocolate Daifuku"Will appear on June 5, 2018 (Tue). By the way, the collaboration of both companies,Chocolat roll cake which recorded sales of 200 thousand meals on the first day of appearanceYaChocolat parfaitThere was. Such a thing, the first "Japanese sweets" by the two companies that have produced hit works were able to get ahead of the release date and tried to actually taste.

Uchi Café and GODIVA Collaboration First "Wa" Sweet Release | Lawson
http://www.lawson.co.jp/company/news/detail/1332850_2504.html

This is "Uchi Café × GODIVA raw chocolate Daifuku" (260 yen including tax). It is a Japanese sweet collaboration between GODIVA and Lawson 's Uchi Café. As the name "Daifuku", we use "rice cake" on the outside.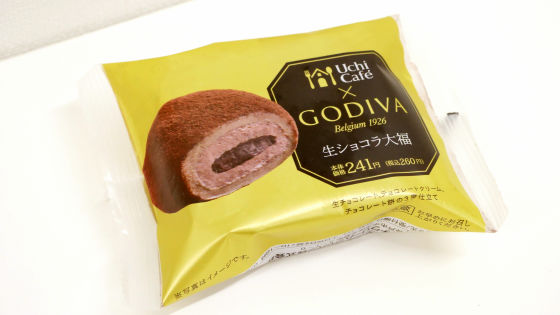 Raw materials include "cream", "chocolate" "cocoa powder", and "glutinous rice" which is also a material of Daifuku.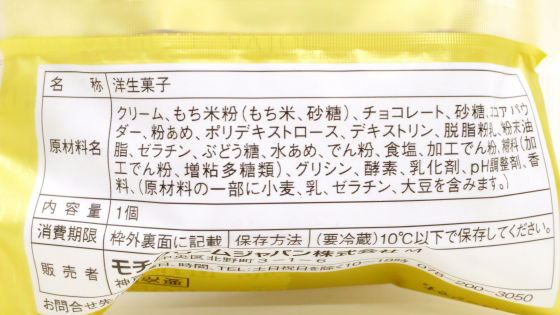 Heat quantity per package is 183 kcal.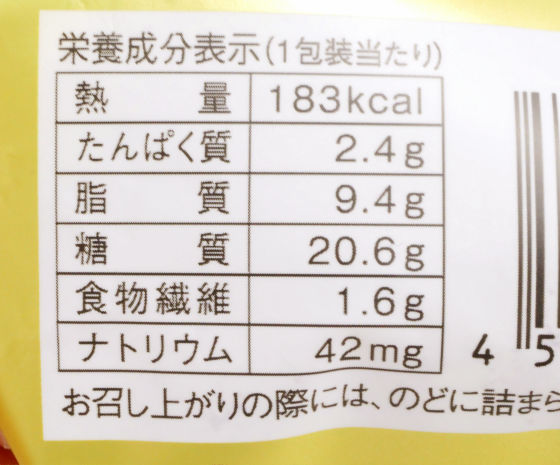 Raw Chocolat Daifuku has become a Japanese style sweet tailor made of 3 layers of "Ochome", "Dark Chocolate Cream" and "Raw Chocolate" which are covered with cocoa powder from the outside and kneaded with chocolate.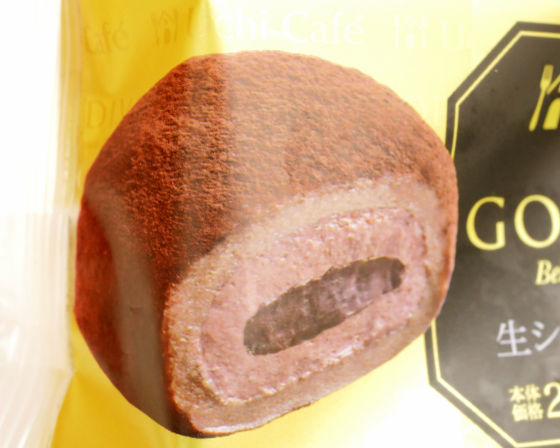 When I take it out to a plate, raw chocolate Daifuku is in a transparent plastic case. Before taking out from the bag, it is recommended to lay down the dishes so that the cocoa powder does not get cluttered.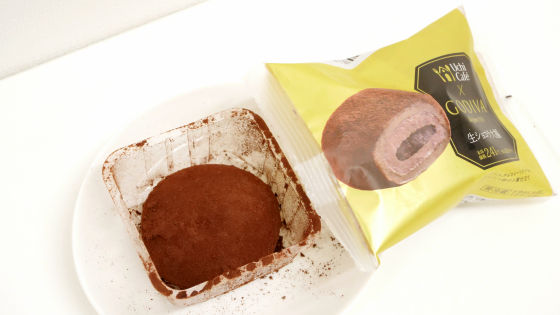 The appearance covered with cocoa powder is said to be image of truffle.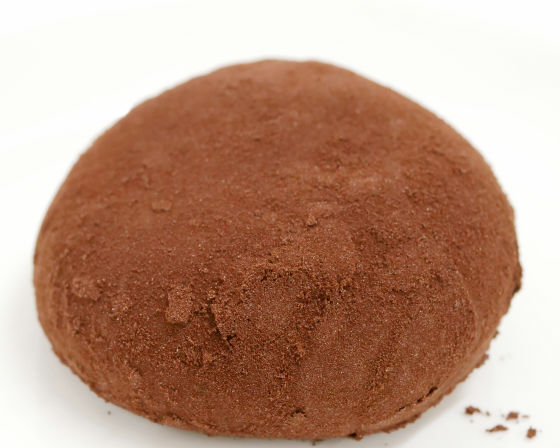 Try cutting and the section looks like this. You can see that the "raw chocolate" in the middle is wrapped in "dark chocolate cream" and "rice cake". When I try to eat it, the texture of soft "rice cakes", which is slightly fragrant chocolate at first, then the "dark chocolate cream" melts in the mouth, while at the same time the rich chocolate scent and sweetness, and unobtrusive bitterness It spreads. "Raw chocolate" that combines chocolate with aroma of high cacao and carefully selected fresh cream felt the taste of chocolate with richness, slowly dissolving in the good melt of the mouth of the dark chocolate cream and the object.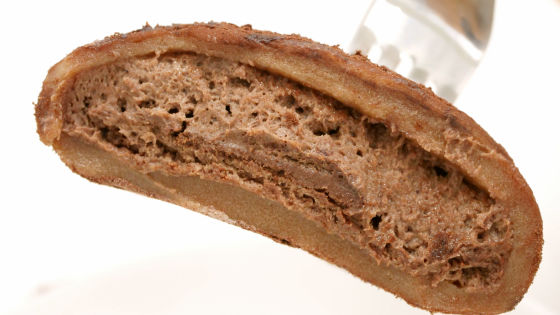 "Raw Chocolate Daifuku" can be purchased at Lawson from Tuesday, June 5, 2018. In addition, on the same day a sweet celebrating the 1st anniversary of collaboration between the two companies "Uchi Café × GODIVA chocolate roll cake"(450 yen including tax) will also appear.