I tried to eat 'Uchi Cafe × GODIVA Chocolat Tourbillon', which is a chocolate-based chocolate wrap with rich ganache & chocolate mousse supervised by Godiva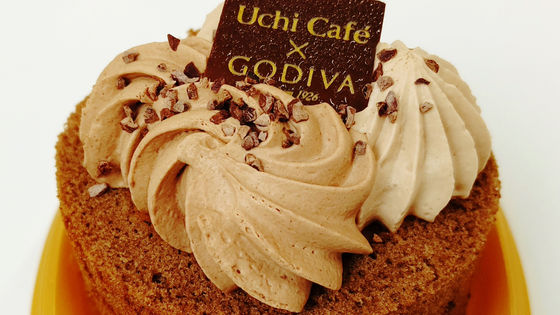 At
Uchi Cafe
in Lawson where you can buy authentic sweets at convenience stores, '
Uchi Cafe x GODIVA Chocolat Tourbillon
' supervised by
GODIVA
has appeared from Tuesday, April 28, 2020. The new sweets, which means 'chocolate whirlpool' in French, is said to be a chocolate-filled roll cake wrapped with chocolate mousse in chocolate sponge dough, and a chocolate exhausted dish, so actually buy it I tried to eat it.
Uchi Café x GODIVA, Enjoy 'Swirl' Deliciousness ♪ | Lawson Research Institute
https://www.lawson.co.jp/lab/uchicafe/art/1396978_4787.html
GODIVA supervised chocolate roll cake, 2 chocolate soft products released | Lawson official website
https://www.lawson.co.jp/company/news/detail/1397057_2504.html
Arrived at Lawson.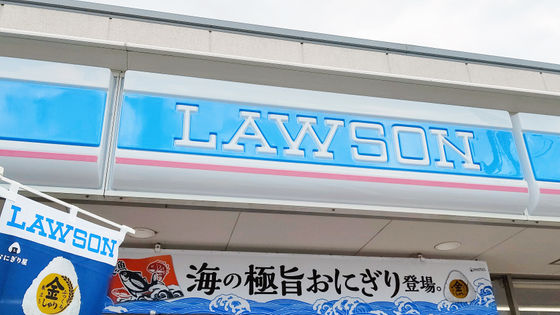 I found 'Uchi Cafe × GODIVA Chocolate Tourbillon' (450 yen including tax) in the sweets corner.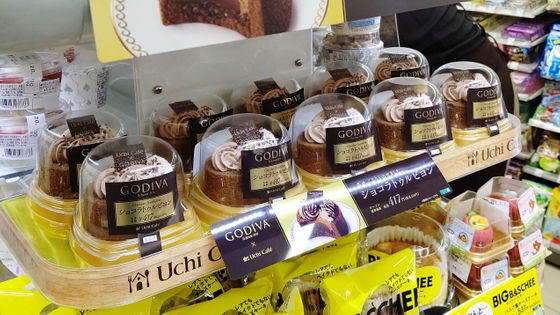 So I bought it.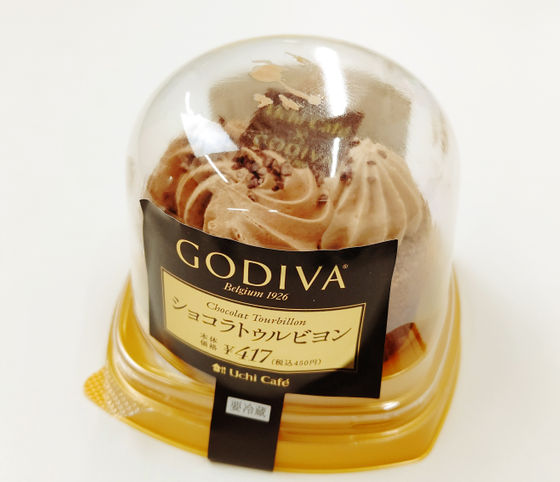 If you look at the raw material column, you can see that 'chocolate' is mentioned first and that chocolate is used abundantly. Also, 'cacao mass', 'cocoa powder' and 'cacao nibs' were included.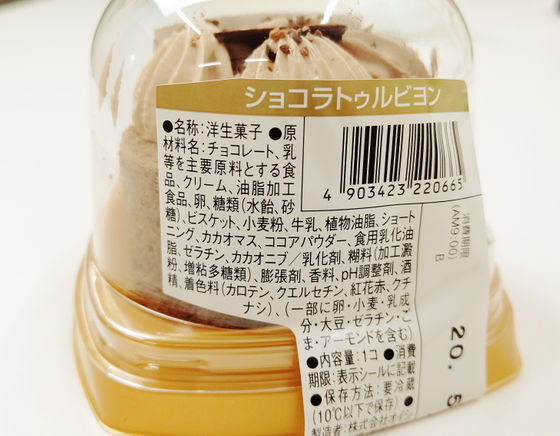 This is where I removed the case. Chocolate cream is placed on the sliced roll cake, topped with chocolate and cacao nibs grains printed with 'Uchi Café x GODIVA'.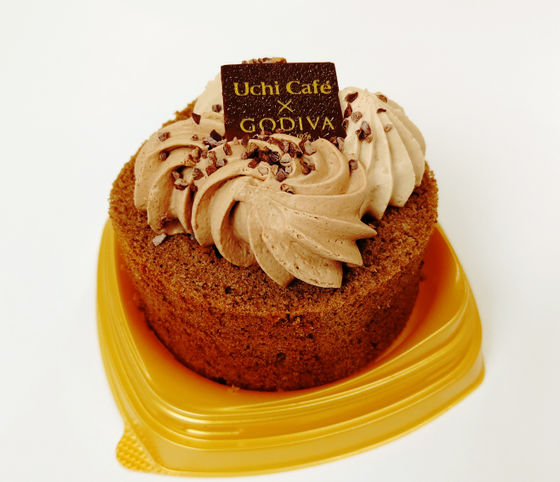 Comparing the size with a transportation IC card, it looks like this.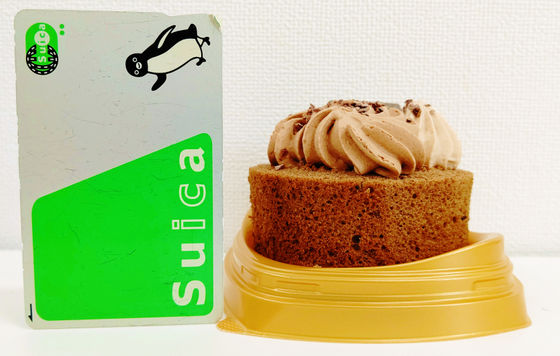 There are two types of chocolate cream, dark chocolate cream with a slightly darker color and milk chocolate cream with a lighter color.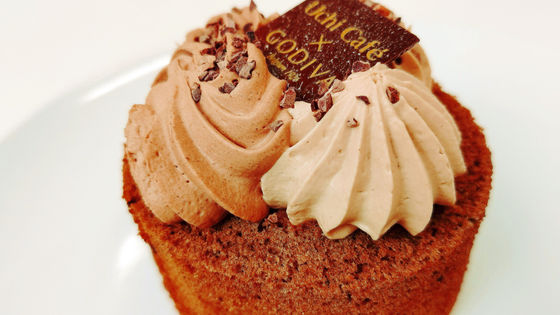 If you cut it in half, you can see that the chocolate cake is packed with chocolate crunch and dark chocolate ganache, which is wrapped in chocolate mousse.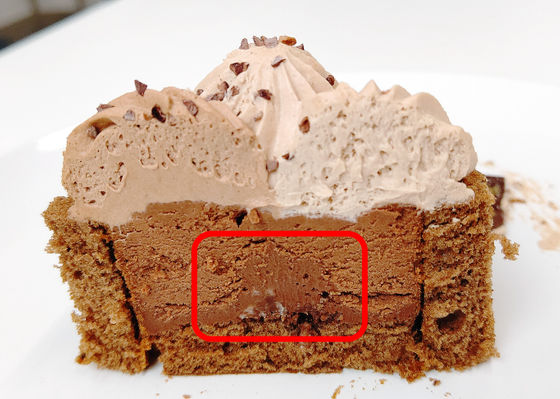 After the slight sweetness of chocolate cream spreads in your mouth, the bitterness of chocolate mousse tightens the aftertaste, giving you a rich ganache taste. The fluffy texture of the sponge and the soft melt of chocolate mousse and ganache were accented with the occasional crispy cacao nibs and crunches, making it a product that you can enjoy changing the texture.