I have eaten Hisayuki Ito "hydrangea parfait" that can enjoy rich green tea with brilliant parfait shown as hydrangea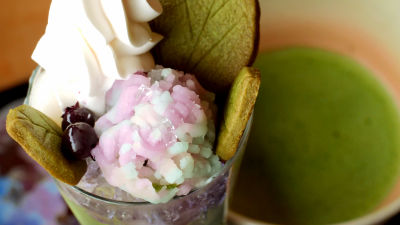 Some people may feel bored with the rainy season in mind, but beautiful themes based on Hydrangea (hydrangea) which is a scene of the rainy seasonHydrangea parfaitThe provision of "Ito Hiroemon begins. Ito Kyuemon is famous for hydrangeaMimurotojiIt was near and it seemed to be one of the pleasures of the time when I felt so I actually went to a shop to eat.

Hydrangea Festival Special Page | Ito Kyuemon
https://www.itohkyuemon.co.jp/site/ajisai/img/main/main-img.jpg

Hydrangea parfait is limited to the tea ceremony of Uji head office and JR Uji station front shop even among several Ko Yuemon stores. This time, I headed to Uji head office, arrived at Uji station in Keihan.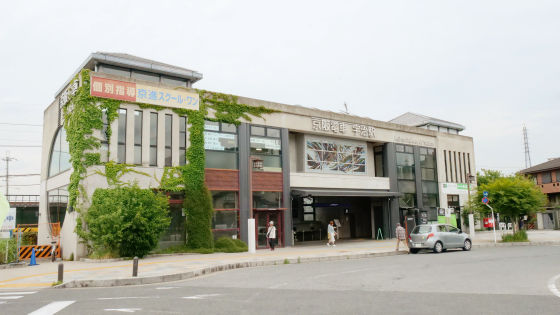 It was about 5 minutes on foot from Keihan Uji Station to Itou Kyuemon and Uji Head Store.


I climbed up the slope and arrived at the shop.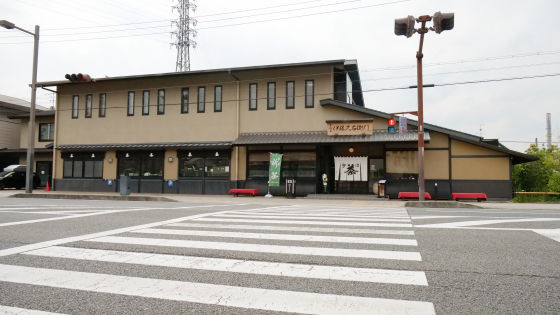 There is a tag called "tea", which is a Japanese atmosphere.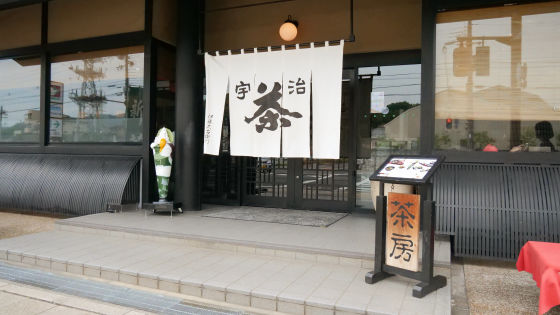 This is what it's like inside the store. I headed for around 14 o'clock on weekdays, 3 pairs of customers using tea were waiting for about 3 pairs. However, because there are 62 seats, the rotation is fast.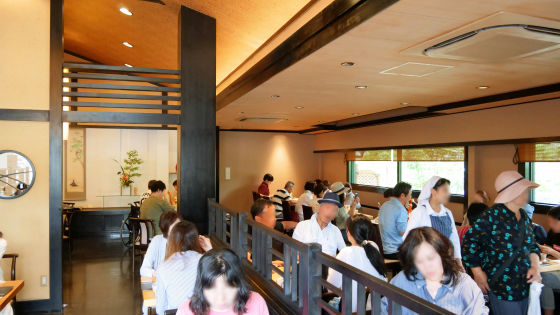 I waited for a while, and it was introduced to the table seat for two people.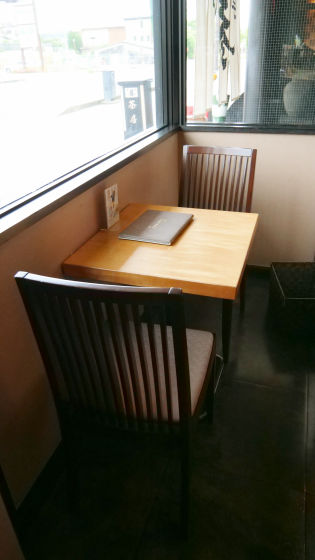 When I open the menu, I found a target hydrangea parfait. I will order "Hydrangea tea ceremony" (1580 yen including tax) which became a set with drinks.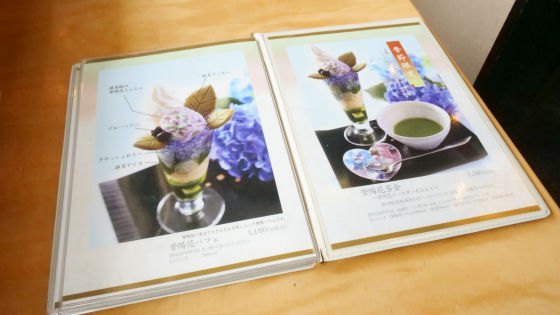 After waiting for about 10 minutes, a hydrangea tea ceremony arrived.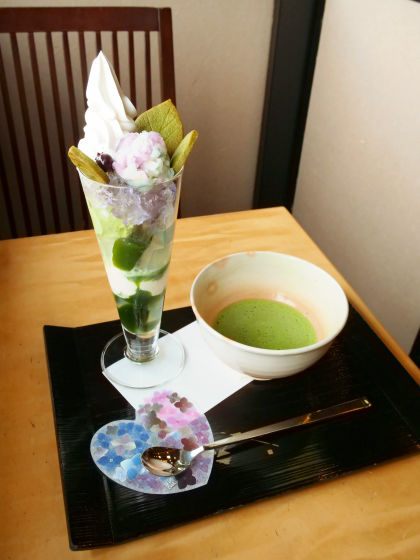 Comparing the size of parfait with iPhone SE looks like this. I am in a tall and tall glass.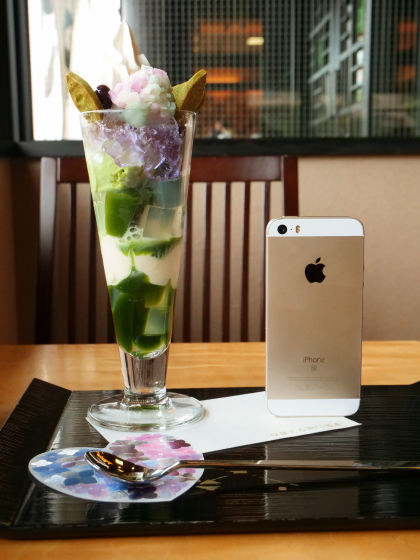 On top of the parfait are light purple and light blue anko such as cool hydrangea blueberry, green tea cookie and so on.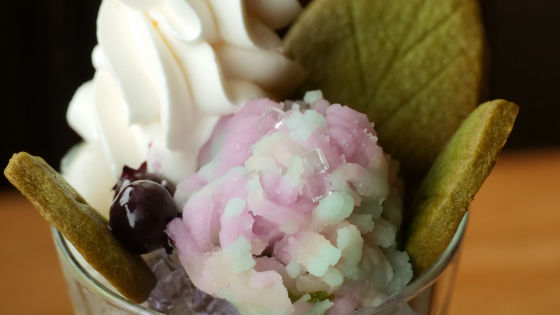 Purple crush jelly laid under hydrangea glitter shines brightly and shines brightly, reminiscent of rainy hydrangea after rain.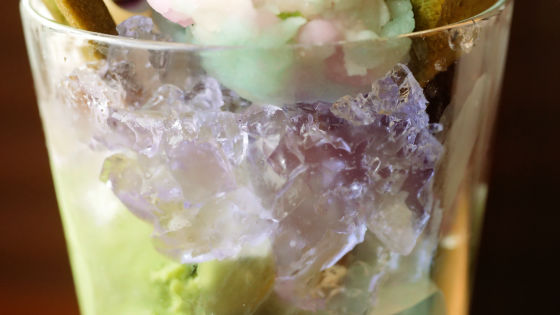 Under the material of the royal road of whip cream, white parcha, Uji mata ice cream.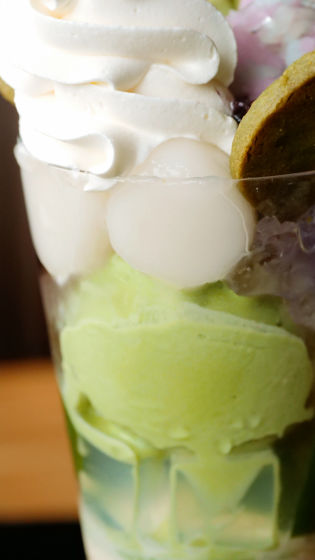 Under it there are agar, Uji Green Tea Mitsu, Vanilla Ice and others.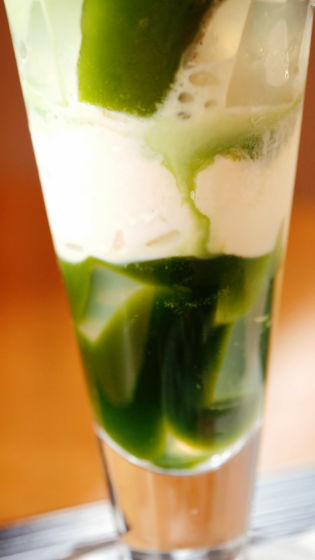 So that's one bite. Hydrangea is packed with elegant sweet white bean, and at first I think that it is "like a normal kneading cut?", But afterwards a good fragrance of Matcha and a subtle bittern chase after me. It is an elegant finish that does not kill the fresh sweet and sourness of blueberries.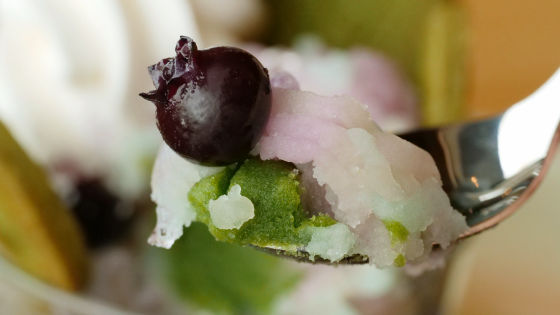 In hydrangea Kinton there was such green tea like green with such feeling.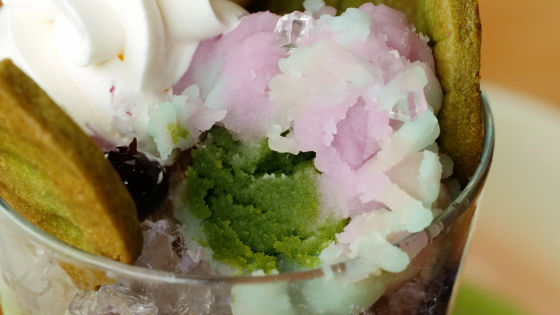 Crash jelly has sweet and sour like fruit like honey lemon. However, this is not too strong an assertion, it is the delicacy that jelly slowly dissolves in the mouth, and sweet and sour it spreads little by little.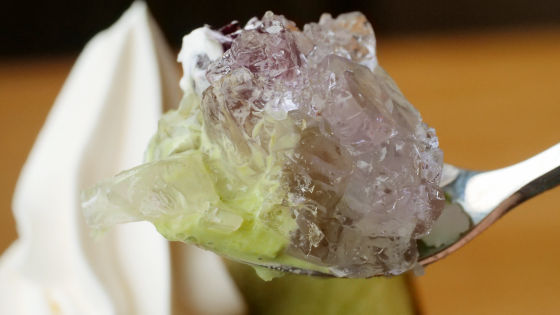 As far as the middle of the glass, the classic combination of Uji mata ice and white ball. Uji green tea ice is mellow and milky finish, but the good fragrance of Matcha was felt firmly. As time goes on, Shiratama has not been left for a long time, it is durable and soft, and since it is at normal temperature, eating the ice successively prevents the situation that the inside of the mouth becomes too cold and the taste disappears ... ....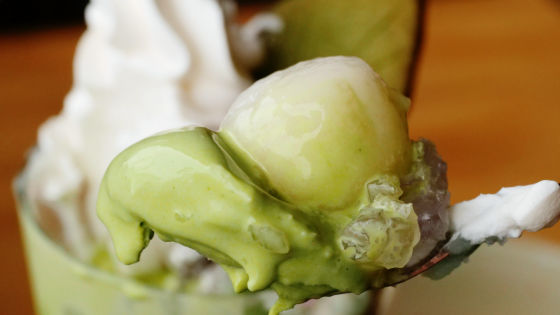 Matcha cookie had less sweetness, there was a subtle saltiness with the bitter taste of matcha, creating sharpness with sweetness of hydrangea and green tea ice cream. Sweet · salty comes in alternating, so you can keep on eating steadily without getting tired of taste.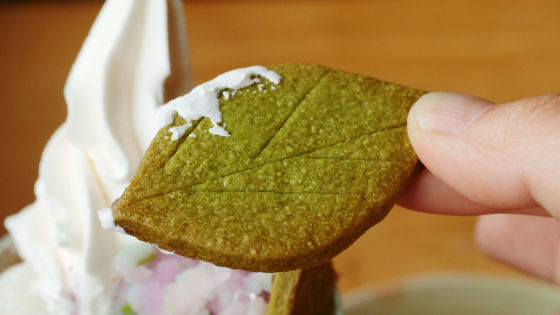 Even whipped cream even with ice cream is not too sweet, exquisite.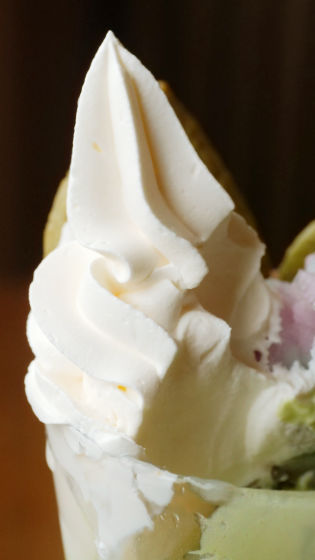 So far, it was a very well-balanced taste, the inside of the mouth did not become sweet, and without tea or coffee it was okay, but when entering the dango layer "I want a bit of bitterness ..." To the mood.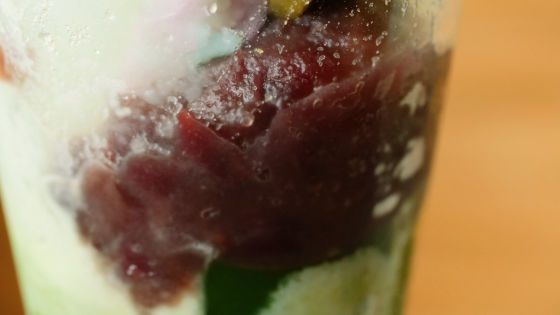 Matcha set is often well suited for sweetness. In addition to the powdered green tea, the drink set can be chosen from matcha cappuccino (hot / ice) and cold green tea.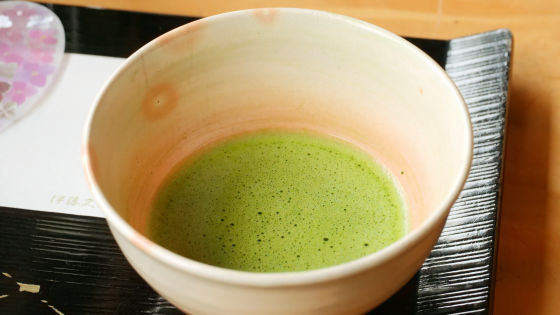 Under the matcha ice cream, there are vanilla ice, Uji matcha matsu layer, plump agar is contained ......



It was softer than the agar and contained things like dusty rice cakes.Official siteAlthough there is no mention in the, the taste of rich green tea fits well with milky ice well.



Although a hydrangea coaster comes with hydrangea tea ceremony, it is OK to bring it back.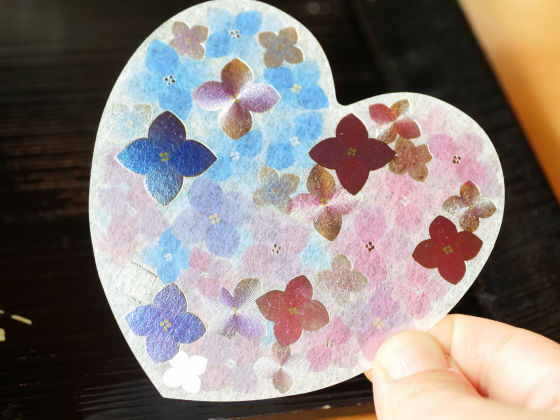 In addition, there is a corner where you can buy souvenirs in the store ......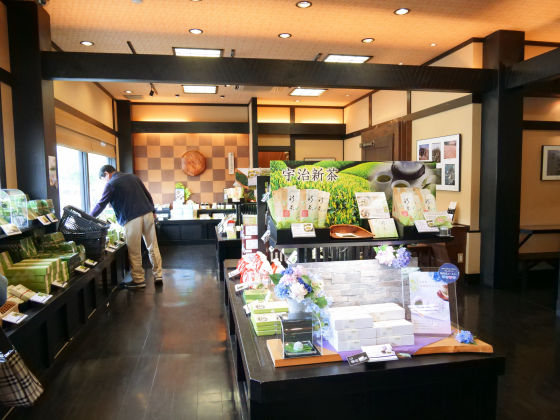 Parfait is not allowed to take away, but hydrangea which was used for topping was available for purchase at 777 yen including tax, so I bought it.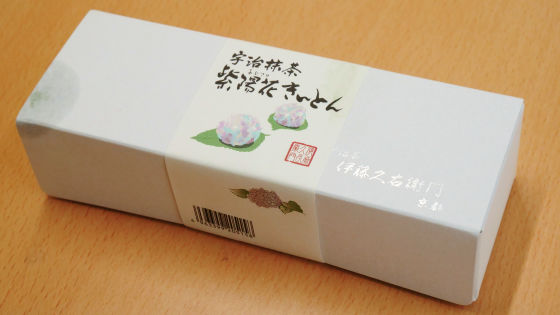 When I looked at the raw material name, it seems that the main ingredient was a mellow taste as cream is contained in addition to white beans, vegetable oils and fats, supernovative sugar, granulated sugar, green tea etc.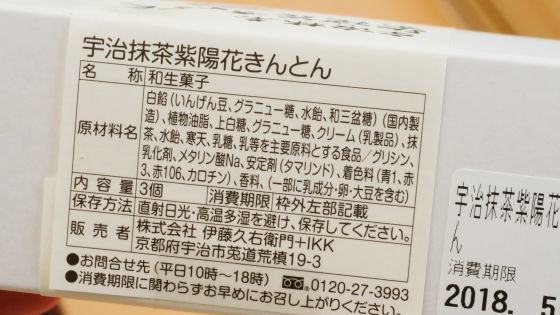 Hydrangea can be purchased at the shop front of the set of 3.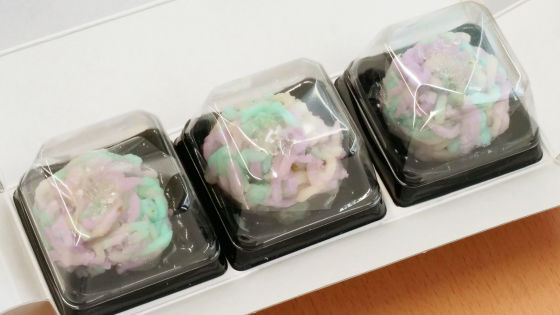 When you try it on a glass container, it is just the wind flow.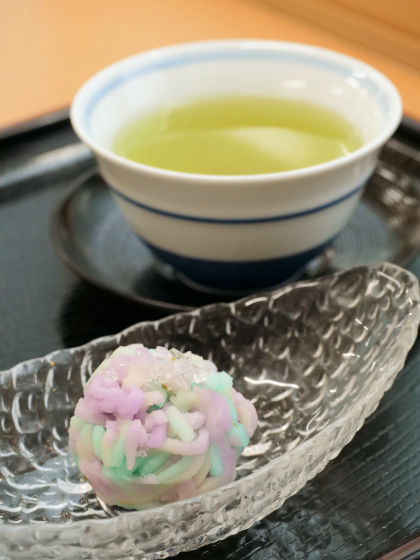 Although I did not notice it when I was in a parfait, transparent agar was topped.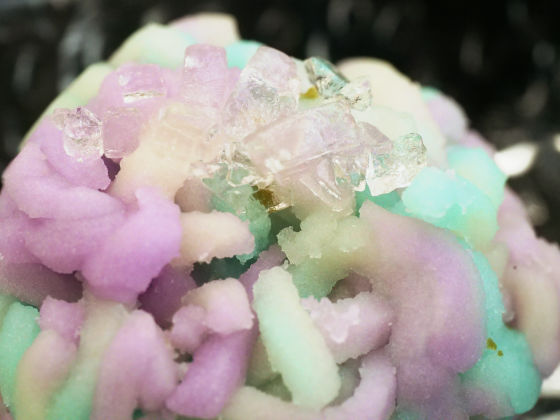 Even just one can be very beautiful, so you can enjoy your tongue or eyes as a snack of early summer.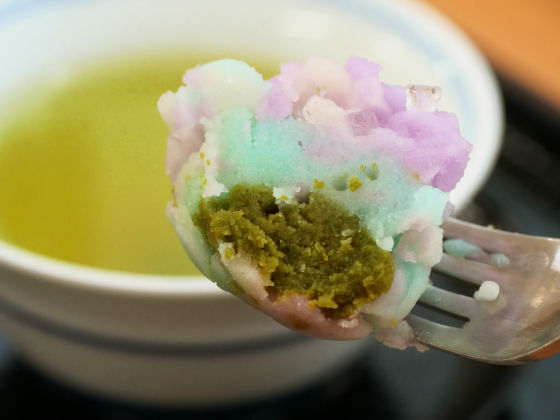 Hydrangea parfait is scheduled to be available until the beginning of July 2018, and hydrangea panna cotta (540 yen including tax) will be released from June 1 to July 4 only limited takeout.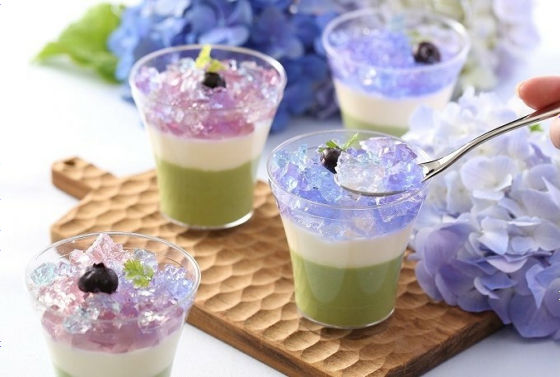 From June 1st it is a 15 minute walk from Itou Hisayonemo and Uji head officeHydrangea of ​​Mimurotoji temple openedSo we can spend time of hydrangea preparation if you visit it together.

Opening of a hydrangea garden | Mimurotoji
https://www.mimurotoji.com/event/hydrangea.html