Fukuura Domestic Fowl Chicken + Tartar sauce Gutsuri Bowl of rice "Cheese Chicken Nannabe Tenkoron" & Tasted pickled tuna and clam clam Tempura "Early Summer Seafood Tankan" at the Tempaku Tanaya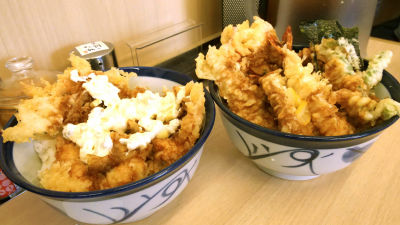 Tainan bowl Tanya's "meat bowls" series put a spicy spicy sauce on domestic chicken "Cheese chicken South bantern bowl"," Pickled Tuna "" Boiled Confucius "" Shrimp "" Clams "Potted tempura of seafood fortune"Seafood bowl of early summer"Appeared for a limited time from April 26, 2018 (Thursday). I ate a bowl of tempura and tartar sauce and a bowl of rice bowl with lots of seafood.

Limited menu of early summer, April 26 (Thursday) appeared! "Asakari" "Boiled Confucius" "Pickled Tuna" "Prawns" Taste the Four Seasons of the Sea "Early Summer Seafood Tankan" Ten and the First Appearance! Impact of deliciousness and visual preeminent "Cheese Chicken Namba Bowl Bowl"
(PDF file)http://www.tenya.co.jp/release/pdf/info_180419.pdf

Tennen bowl and sell "early summer seafood bowls" and "cheese chicken bamboo bowls" from April 26th | 2018 | News release & amp; TOPICS LIST | Royal Holdings Co., Ltd.
https://www.royal-holdings.co.jp/release/backnumber/2018/3808.php

Arrived at Tennenbara Taya.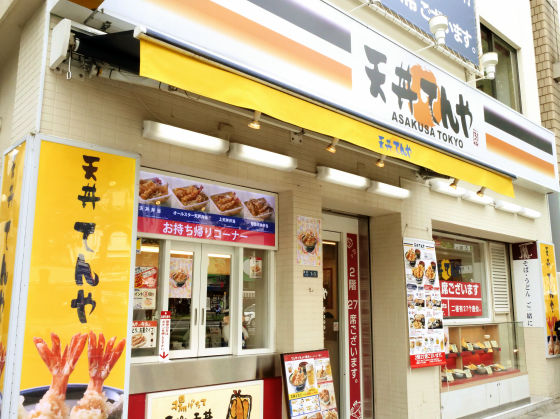 There is a banner in front of the shop informing that 2 items of bowls of new menu have appeared.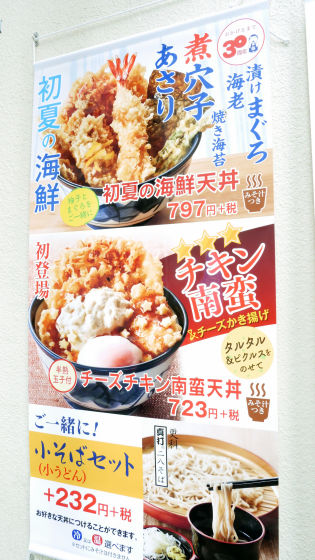 Cheese Chicken Nanba Tempuru in the shop (with Parlen / Half-Tamagoyama: 780 yen including tax) and ...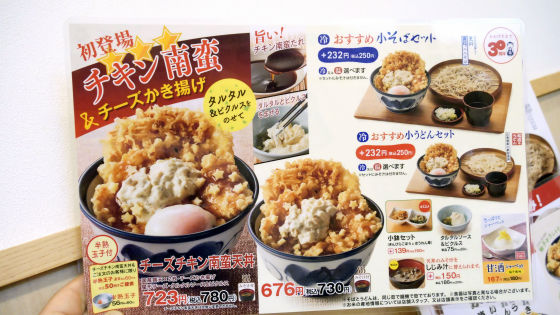 We will order seafood bowl (early summer seafood bowl (Yunari: 860 yen including tax)).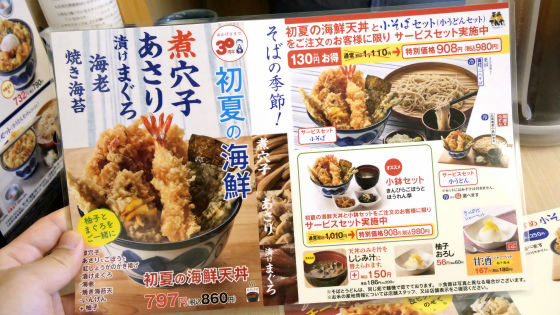 Both bowls arrived in about 7 minutes.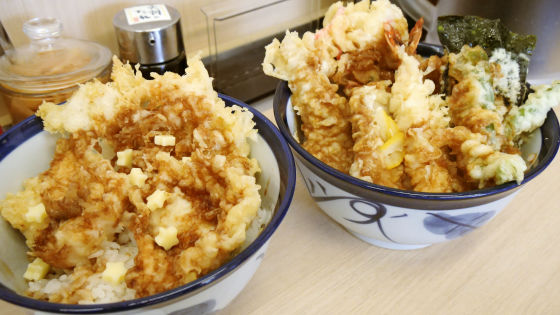 Miso soup comes in a set with Cheese Chicken Nanba Tempour and Seafood Tanpo.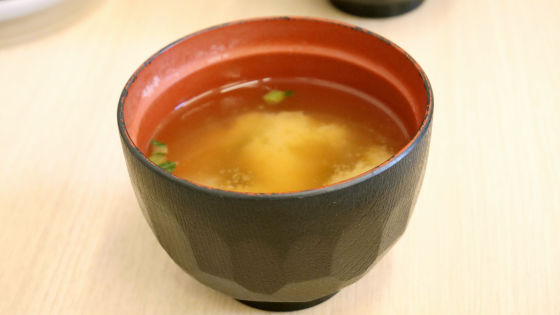 I will try to eat cheese chicken namba bowl. This bowl of rice bowl is a piece of Tennya Tennya's "Meat Tanpo Series", two pieces of "Domestic Chicken Sky" and Tempura of "Cheese Kaimeki" were sprinkled with a spicy spicy chicken soba noodle co-developed with Nippon Shoken, Types of cheese are scattered.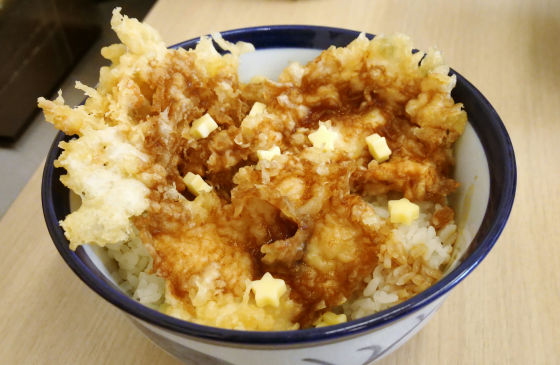 Cheese chicken Namba bowl of rice is a set of tartar sauce (left) and mature egg (right). In addition, this time we chose "with egg with eggs", but "no eggs with eggs" is also available.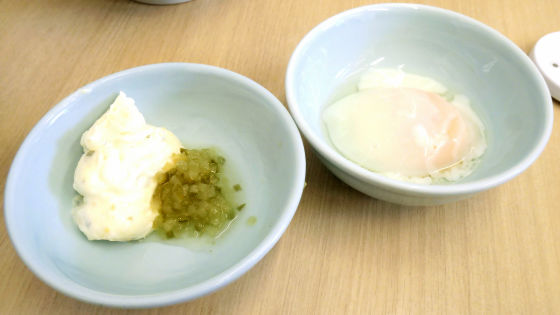 It's like this when you arrange iPhone 7 with a bowl diameter of about 18 cm and a long side of 13.8 cm.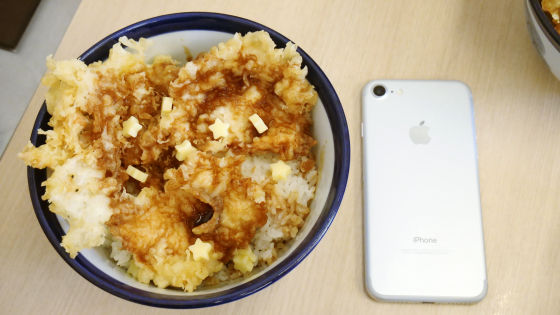 First mix the pickles attached to the tartar sauce.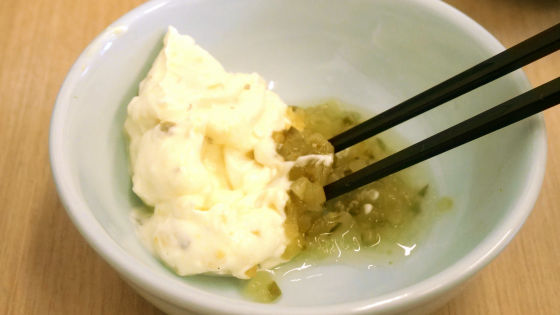 Next we will eat Tartar sauce and tempura together. I could eat tempura in sauce like sauce and eat it, but this time I tried eating it with a rice bowl.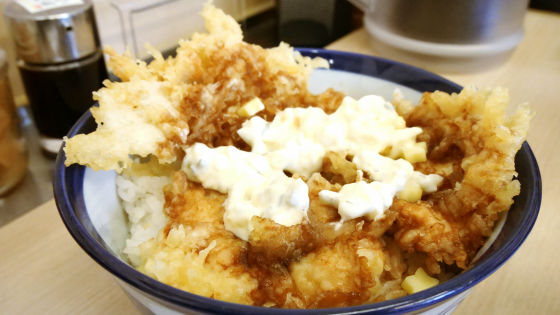 I will eat from domestic chicken weed. There are volumes about a little difficult to pinch with chopsticks.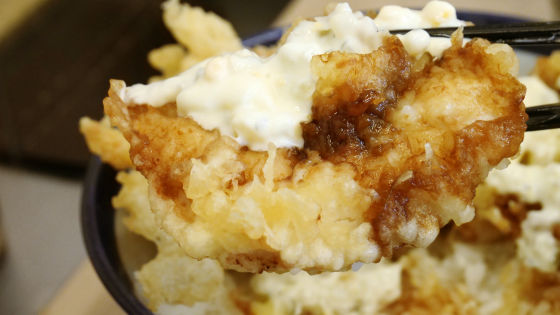 When I tried it, I thought that the combination of tartar sauce and cheese was a bit like "I will be heartbroken before eating ...", but it is rich but persistent with the tempura which was bothered by Tempura and mixed with tartar sauce There is no exquisite finish. The chicken meat is finely soft and finished, you can feel the taste of the meat, excellent compatibility with the tartar sauce that plays rich.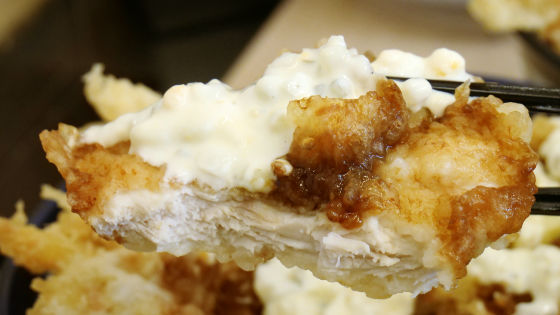 Cheese scrape chews up crispy clothes and spreads the fragrance of cheese, it feels like a snack pastry with the richness of the cheese, saltiness and crispness.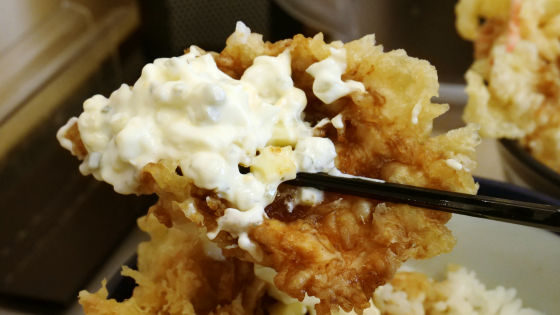 Of course, it is perfectly compatible with a bowl of rice bowl that is seasoned with cheese and tartar sauce, adding rich yams with added mature eggs and eating it.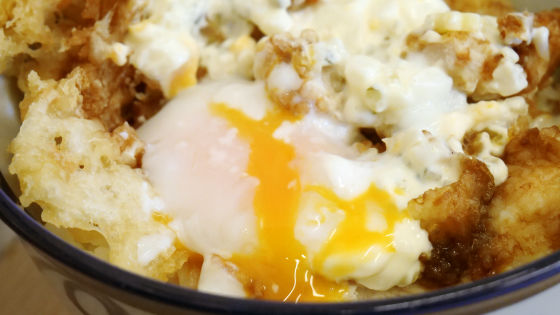 Next, I will eat seafood bowl of early summer. On top of the rice, baked noodles and tempura of baked laver and plain tenpura are put on top of the rice cooked rice, clams and burdock, fried red shrimps, pickled tuna (kihaeda), and shrimp seafood tempura.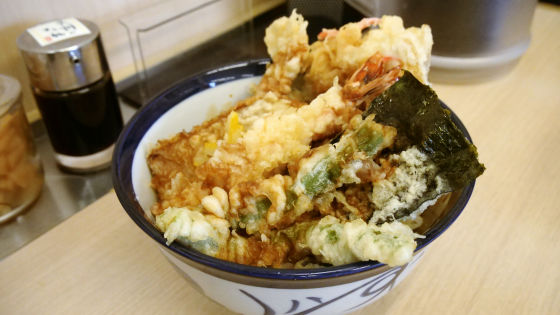 I will try to eat it from tempura of pickled tuna with chopped Yuzu as a topping.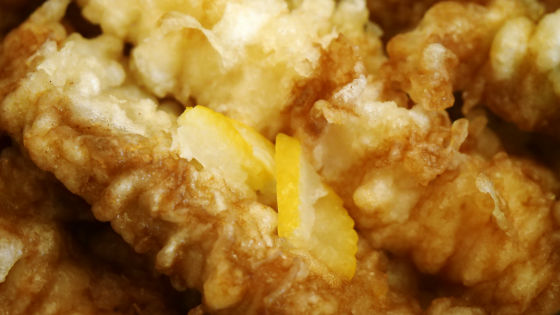 The shape is square, reminiscent of tuna fillets.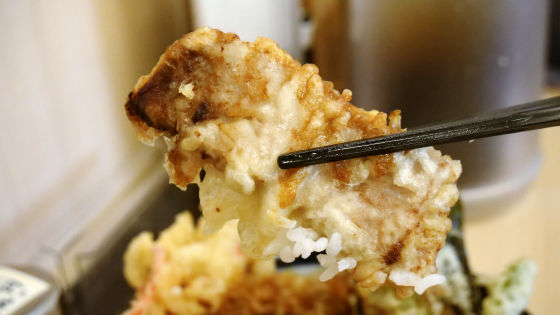 As I eat it, I can eat crisply with citrus with taste like scent rich tuna. Because the bowl of the bowl of rice is not so thick, you can feel the taste of the material firmly.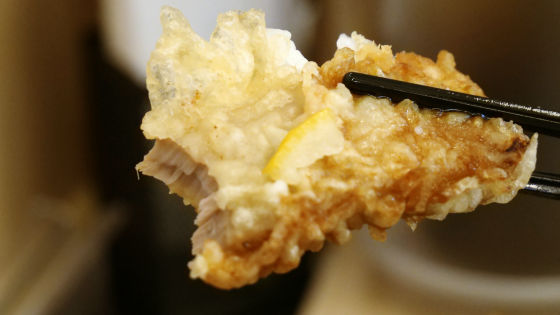 Confucius was delivered to the processing plant while living a natural conger, and it was stewed immediately and it was sweet and sweet when eaten and greasy and juicy.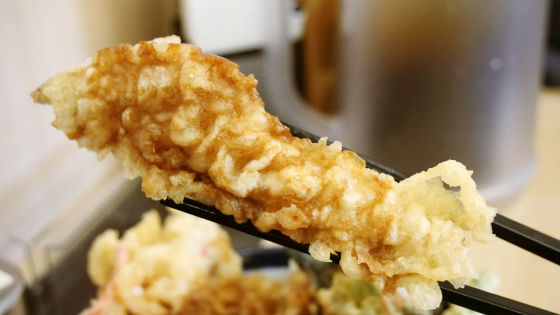 Pickled clam, burdock and red ginger rice gourd is soaked in broth after boiling the clam, added red ginger and burdock. When trying to eat, the flavor and taste of the clam is matched with a sweet broth, and red ginger and burdock add tooth. Before eating, "I thought that the flavor of the clams can not be defeated by red ginger?", But the flavor of the clam was strong and it was deep-fried to feel a flavor completely.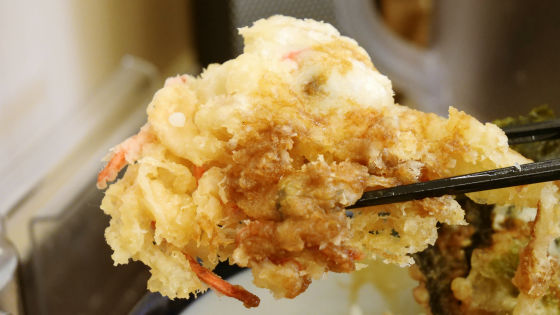 The shrimp was a pretty crisp texture, tempura of the protagonist level where you can feel the taste of shrimp.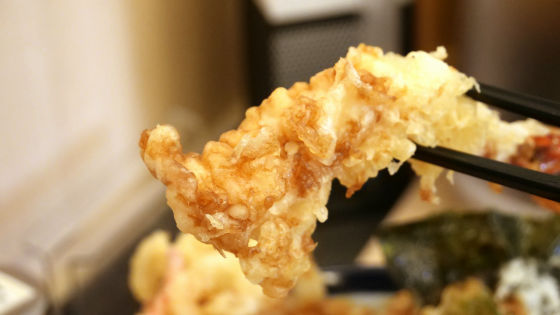 Cheese Chicken Nanba Tempuru and Early Summer Seafood Tropical Donbur are also available as single items and take-away, rice, soba, udon set and so on. In addition, both rice bowls can be ordered throughout the country of Tennonbara Tanya for a limited time only to be offered until June 6, 2018 (Wednesday), but they are not handled at some stores, respectively. "Seafood bowls in early summer", Tokyo Racecourse store, Maihota PA shop, and Kamisato SA store, "Cheese Chicken Nanban Tanba", Tokyo Racecourse Store and Haikota PA store, Kamisato SA store, Haneda Airport Please note that you can not order at the 1st building, Haneda Airport 2nd building, and Kariya Highway Oasis Kintetsu Parkhouse store (available from May 7, 2018).

Cheese Chicken Namba Tropical Bowl | Limited Time | Inside Menu |
http://www.tenya.co.jp/menu/season/season02.html

Seafood bowl of early summer | limited time | in-store menu |
http://www.tenya.co.jp/menu/season/season01.html