A moderator that monitors and deletes contents on the Internet is a "worst job"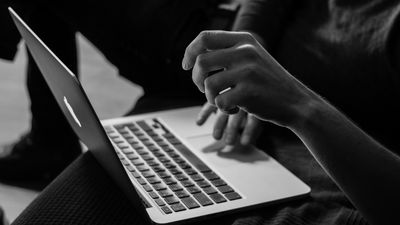 bySergey Zolkin

The content watcher (moderator)'s job is to check out a large number of child pornography and crime pictures on the Internet and delete them if necessary. The work of such a moderator is more harsh than I imagined, and it is sometimes called "worst job". A woman actually working as a moderator on Facebook reveals the difficulty of work and the worst content we saw so far.

'It's the worst job and no-one cares' - BBC News


Facebook on April 24, 2018Revised version of community regulation guidelinesHas been released. Here, it shows what kind of content the user can post, but the moderator who monitors and deletes contents on Facebook for the first time shows "What kind of criteria do you do Are you doing? "Was revealed. According to such community regulation guidelines, this movie approaches the moderator who is doing deletion of violation contents silently.

Office in Berlin, Germany. Here Facebook moderators are working.



There is a problem with the role of the moderator who checks thousands of photos and movies everyday.



"The content moderator is a particularly important job on Facebook, at the same time it is also the worst job and nobody cares for it.If you are to work as a moderator, you should be a shocking, traumatic person every day You will see something like that, "Laura, who works as a moderator on Facebook.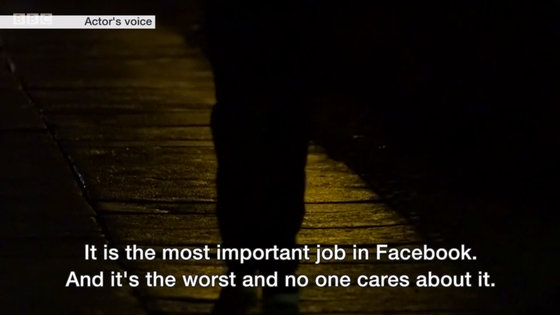 What you actually see every day is "moment of decay", "child pornography", "animal abuse" and so on.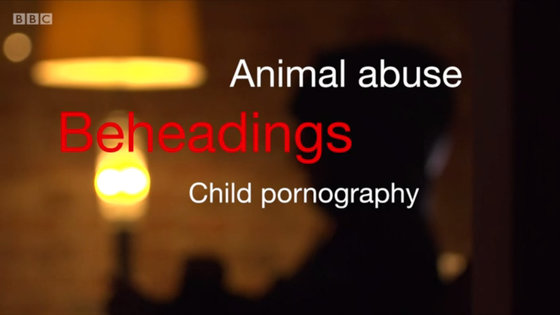 Work as a moderator is mentally harsh, and Ms. Laura says, "Press the" Next "button by hand, as if you became a machine, choose whether the content should be deleted with" YES "or" NO " "During work I reveal that I am doing my work with my heart as a machine.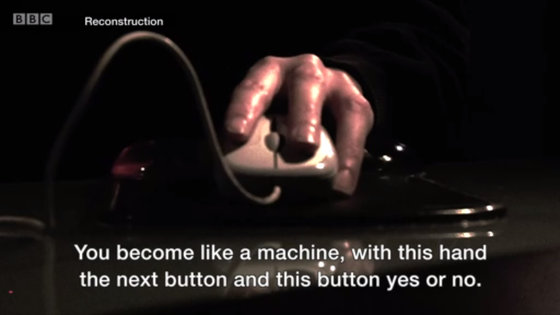 In response to the question "What is the worst thing with the content we saw so far?", We cite "just baby rape at 6 months of age" and "a picture of terrorism with blood reflected."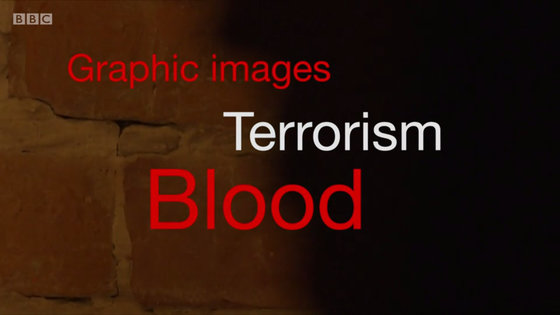 Monica Vickert, the director of the product policy department, who reports directly to the Facebook moderator team.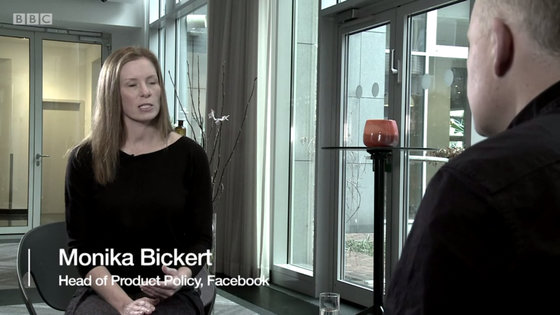 "I am well aware that the job of moderators is harsh but graphic content is only a small part of the content monitored by moderators, the worst content someone uploaded on Facebookbook is increasing more and more Because we are, we need to monitor and delete contents using technology. "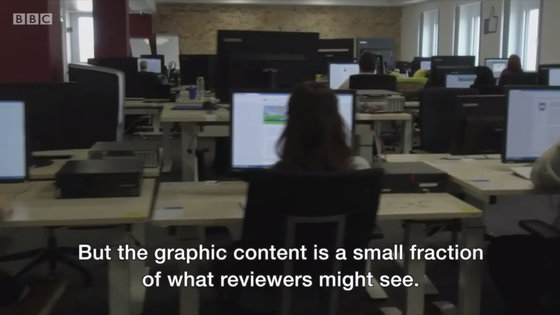 When asked Mr. Laura who works as a moderator when asked "Is there anything that hinders personal life etc.?", "I saw the nightmare many times, as far as what I remember, I do not know why, but I have seen a nightmare that people jump off buildings, and the people who jump off do not ask for help around me, they are shooting pictures and movies, I confess that I am suffering from nightmares many times.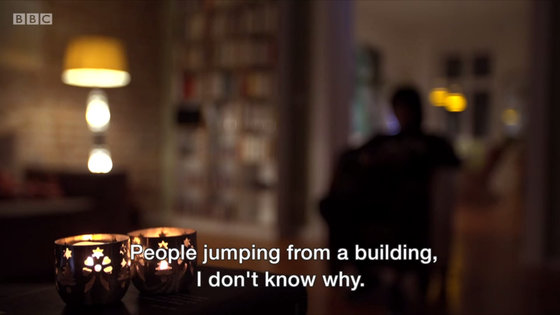 "I have caught a little girl while crying in my dreams.When I catch it I wake up from my dream and I realize that I am crying.When I woke up from a dream and remembered, It is only the fact that one side is stained with blood and only people are shooting movies while jumping off, "it seems to have come to have a quite cruel nightmare.



Furthermore, with the question "What do you think about company side support to moderators?" "There is absolutely no support, we are almost biting complaints almost every day. Because we have problems , Literally almost every day.The perspective of things has changed completely from that before that. "I clearly criticized Facebook.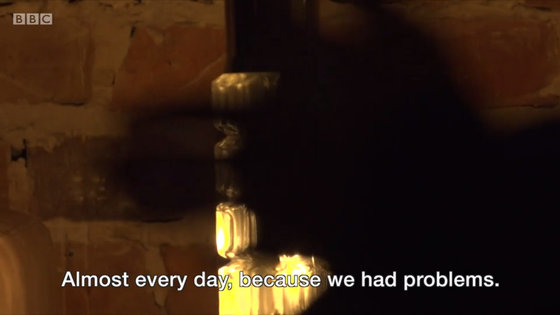 On the other hand, Mr. Vickert said, "We intend to work on what the moderators need, and if they do not seem to be comfortable with work, we can also receive counseling. If necessary it can be changed to a job of monitoring different types of content. "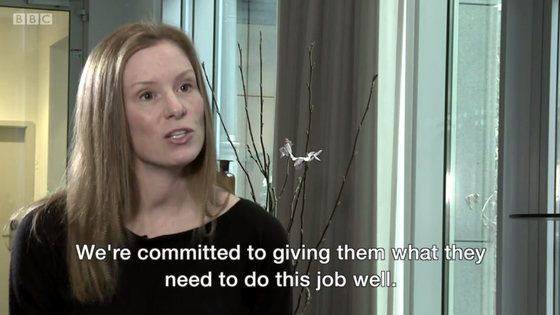 Furthermore, "Because for us it is very important to support our employees and keep their health as well as to ensure the safety of the community."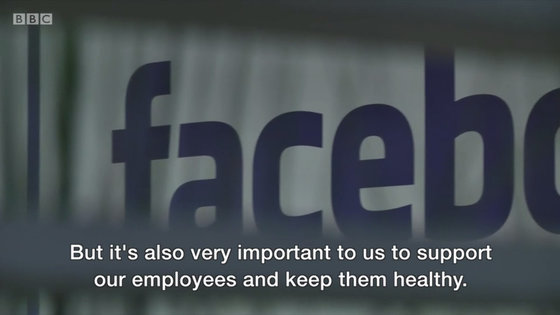 However, Mr. Laura seems not to think that he has received sufficient support. "I have imagined several times Mark Zuckerberg's visit to our office and I ask him," How are you forgiving what's going on here? " A young employee like us is checking out such content on a daily basis and there is nothing to support yet, "he says he wants an opportunity to appeal directly to the Facebook Moderator team CEO Zuckerburg.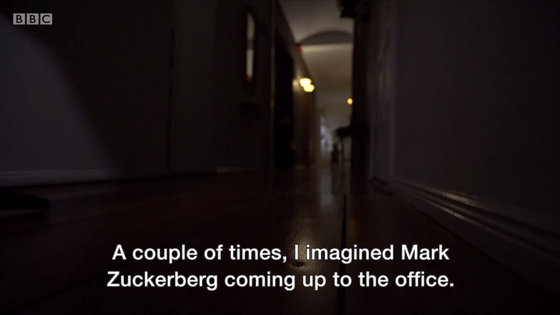 In addition, the Facebook side says "Content moderators can receive psychologist's counseling at any time 24 hours a day".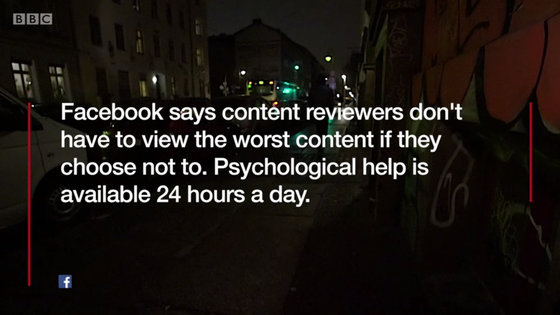 in Video, Posted by logu_ii