Suicide occurs at Facebook headquarters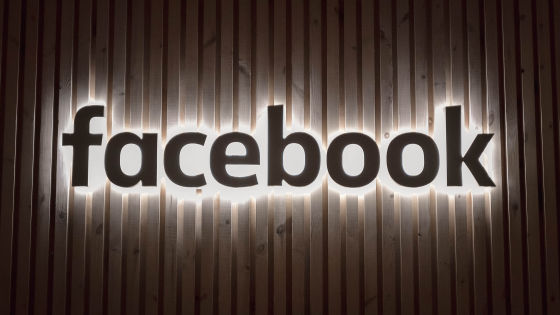 by Alex Haney

Menlo Park police in California, USA, where the headquarters is located, announced that people jumped off the 4th floor of Facebook headquarters.

City of Menlo Park-official website
https://www.menlopark.org/civicalerts.aspx?AID=446

Police respond to apparent suicide at Facebook headquarters
https://www.cnbc.com/2019/09/19/police-respond-to-apparent-suicide-at-facebook-headquarters.html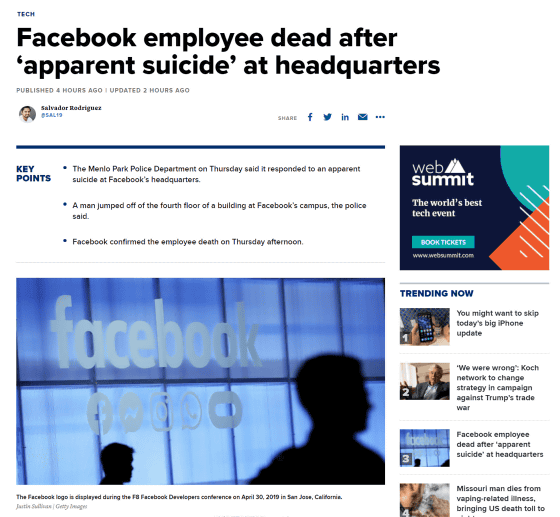 Facebook employee dies after apparent suicide at company's Menlo Park headquarters | TechCrunch
https://techcrunch.com/2019/09/19/facebook-employee-dies-after-apparent-suicide-at-companys-menlo-park-headquarters/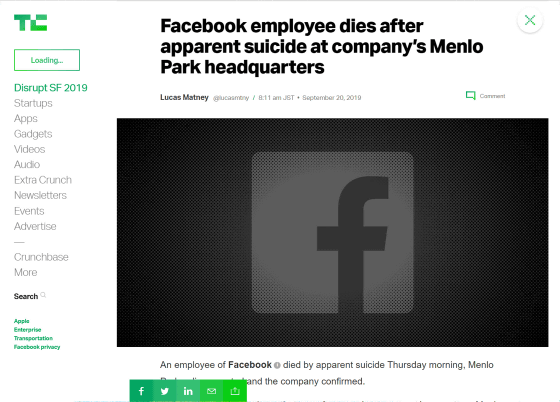 According to the Menlo Park police announcement, male employees jumped off the fourth floor of Facebook headquarters on Thursday, September 19, 2019. Menlo Park police rushed to Facebook headquarters, and firefighters and ambulance crews took action, but at that time the reaction was no longer obtained from men. In the afternoon, Facebook confirmed the death of the man.

The police announce that there is no possibility of an incident such as a murder because the jump of the man is 'obviously suicide'.

Facebook spokesman, "I am very sorry that one of the employees died at Menlo Park headquarters this morning." "We will cooperate with the police to investigate and support employees. Has already been informed, but there is no further information, we will tell you as soon as we receive information from law enforcement agencies. '

In addition, Facebook has tightened its policies in line with the International Suicide Prevention Day on September 10, 2019, and announced the introduction of a new Safety Policy Manager . Because suicide is scientifically shown to be contagious , the new policy now warns you before postings that may promote or induce self-harm.

in Note, Posted by logq_fa