A man is arrested on suspicion of ignoring Google headquarters and automatic driving car as "Google is watching me"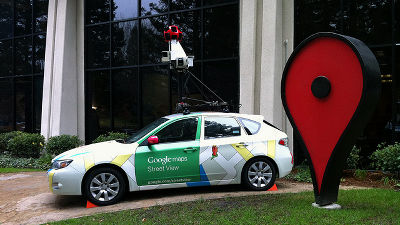 ByMatt McGee

There was an incident that someone around Google's headquarters was attacked from May 2016 to June 2016, but a 30-year-old man was arrested for involvement in this case. As a man acknowledges the crime, he seems to have stated that "Google is monitoring herself."

Google headquarters attacked, allegedly by man who thought company was watching him - San Jose Mercury News
http://www.mercurynews.com/crime-courts/ci_30089923/police-fearing-google-tracking-man-accused-launching-attacks

A man afraid of Google tracking attacked the Googleplex, torched Street View / self-driving cars | 9to5 Google
http://9to5google.com/2016/07/05/googleplex-attacked-car-torched-man/

According to a court-related document, Raul Murillo Diaz, who was arrested and lives in Oakland, California, was arrested. We had police officers interrogated when we stopped the car near the Google headquarters on 30th June and had things like weapons inside Volkswagen SUV (sports utility vehicle) in the car He was arrested on suspicion of trying to create a pipe bomb. After that, Diaz was tried on the charge of arson to Google head office, and among them the motive was saying that "Google is monitoring herself and I am angry with that" about. The police are investigating and inquiring about Diaz as suspects involved in the other two shooting / arson cases.

The first incident occurred at 11 pm on May 19th, Google employees witnessed a suspicious man throwing a beer bottle for the Google street view car. After that, when the police rushed, fragments of the bottle apparently used as a flame bin were scattered around the car body. Although it was said that there was no serious damage to the car body thrown the bottle, there seems to be a trace of scorched on the surrounding road surface.

In addition, a few weeks later on July 4th at 10:30 pm, a message saying "Google's building was shot down" has entered the police in the mountain view area this time. It was said that it was a building separate from the place where the previous flame bin was thrown, but the fragments of glass were scattered around the building, and there were 5 holes in the wall which were seen as bullet holes. After that, when checking the surveillance camera, it was confirmed that the same Volkswagen SUV as in the previous flame bin case was present at the scene.

And finally in the early morning of June 10, a surveillance camera captured the man walking with a hooded dark colored jacket carrying things like a water gun. The police judged that combustible liquid such as gasoline was contained in the gun. Immediately after that, the emergency response staff who came to the scene reported that Google's automatic driving car was found to be in flames.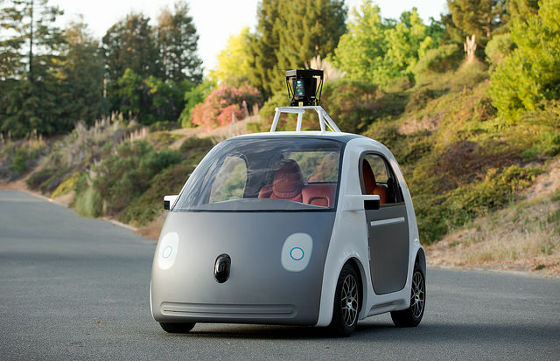 BySmoothgroover 22

In addition, Google has issued a statement that "Although the automatic driving car was not involved in this incident, the relevant vehicle was completely destroyed".
in Note, Posted by darkhorse_log