Car is stolen with lady on back seat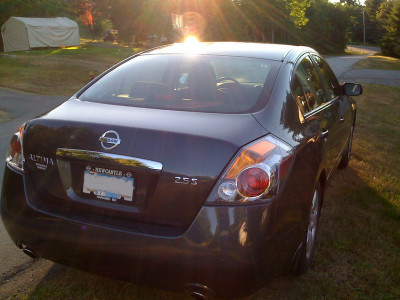 ByMike Haugland

It seems that an incident occurred that a friend who had been sleeping in the rear seat was stolen cars parked. Fortunately, this woman is safe, he is drunk and he seems to hardly remember that time, but he said the car is getting lost as it is.

There is a case that it is found in a thief and it is possible to make a harm, but it is happy to have been safe, but where has the car disappeared?

Details of the incident which I am not sure about is from the following.
The incident occurred in the state of New JerseyHoboken. Around the afternoon of January 1 at 3 am, a 30-year-old woman drove his friendsNissan Altima) And was driving First Street. Then, it seems that someone has thrown snowballs towards the car. The driver's woman stopped the car around the intersection of First Street and Park Avenue and seemed to be protesting with friends of the ride. At this time, a 22 - year - old woman was asleep at the back seat.

When the women of the driver came back to where they stopped, the car was already missing.

Women in the rear seats are drunk, so they seem to hardly remember when their cars were stolen, but they tell the police that they were unloaded from the car on the streets of Union City.

The car has not been found yet and the police are proceeding with the investigation. It is a car thief who seems to be a gentleman for quite a while, is it a team play with a group throwing snowballs? In any case, it can not be said that "only your car is not stolen", so when you leave the car, try to pull out the key even for a short period of time.
in Note, Posted by logc_nt