33% of gold kiwi fruit juice entered and eating a fruity "adult Garigari gold kiwi"


Newly flavored in "Adult Garigari Kimi" series rich 30 yen from GarrigalAdult Garigari gold kiwi"Has appeared on Tuesday, April 10, 2018. I tried to eat it because it contains 33% of gold kiwi juice and I was concerned about the new flavor of tasteful and juicy taste.

Adult Garigari Kimi gold kiwi new release! | Akagiri Milk
https://www.akagi.com/news/2018/180409.html

Adult Garigari Kimi gold kiwi (stick) | Akagiri Milk
https://www.akagi.com/products/garigari/otonagari_kiwi.html

I bought "Adult Garigari Kimi gold kiwi" (108 yen including tax). All three types of package design.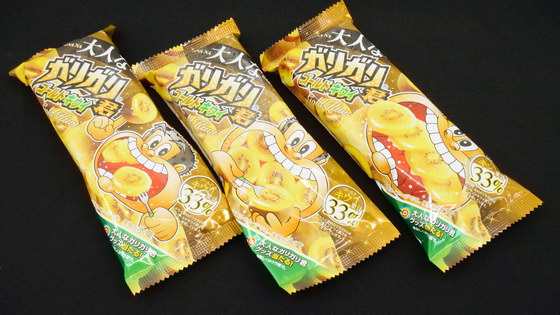 Kiwi fruit flavor Garigari has appeared in the past, and in 2013 it is not an "adult garigari" normal usual "Garrigali kiwi"Has appeared and recorded a hit. After that, it has also reappeared in 2014 and 2016, and even at GIGAZINE at the reappearance of 2014Taste ReviewAlready. And the kiwi flavor this time is "Gold Kiwi", and moreover, the expectation will be raised by the appearance from the "adult Garigari kun" series.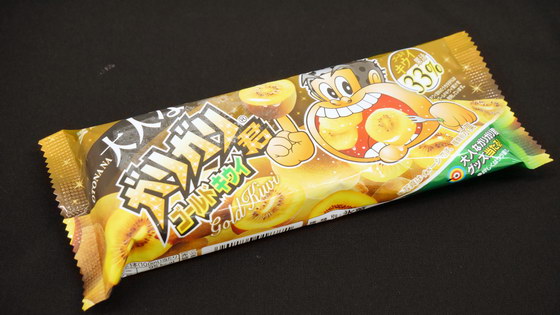 It is written that the package contains 33% of fruit juice of gold kiwi.



From the fact that "kiwi juice" is listed first as raw material, it can be said that many kiwi juice is contained. Incidentally, it was surprising that the fruit juice contained not only kiwi but "pine juice".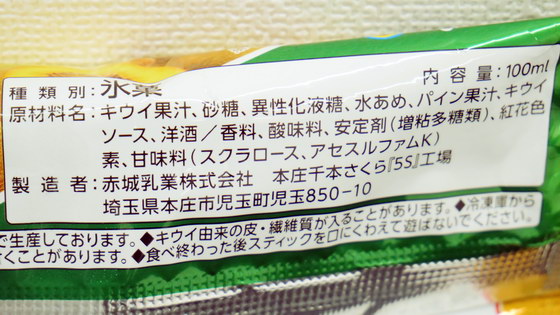 The content volume is 100 ml, the calorie per one piece is 95 kcal.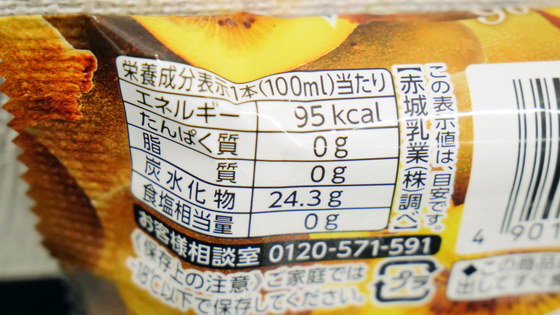 When I take it out, it has a light yellow color close to white.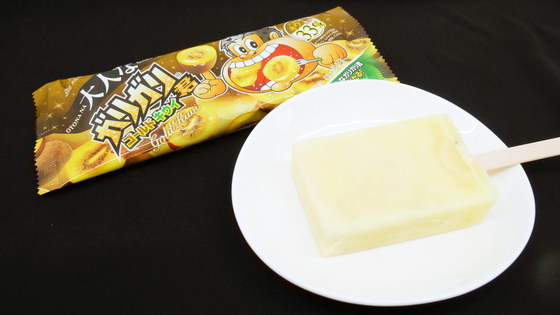 The size is like this when compared with iPhone 7 with long side 13.8 cm.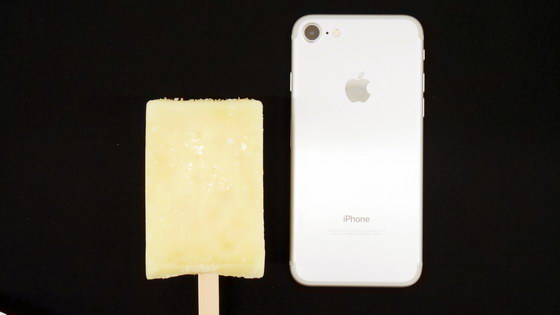 As you bring it closer, you get a fruity smell that makes you feel sour, so it looks like real kiwifruit.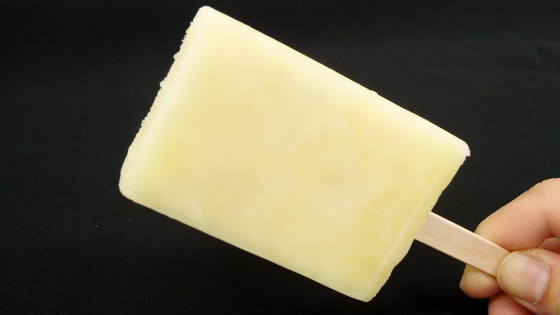 When you try to eat it grisily, you can feel a sweet and sour fruity taste with a crunchy texture of shaved ice. At first I thought like a pineapple taste, but as soon refreshing acidity came it makes me feel the taste of gold kiwi. Since reddish black grains which are visible as dots are seeds of kiwi, they have a crispy texture that is chewy.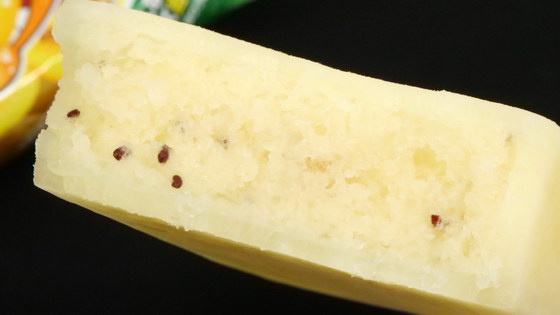 When "___ ___ ___ 0 ___ ___ 0 ___ ___ 0 ___ ___ 0 ___ ___ 0campaignAlthough it is being carried out, this time it was "out of place".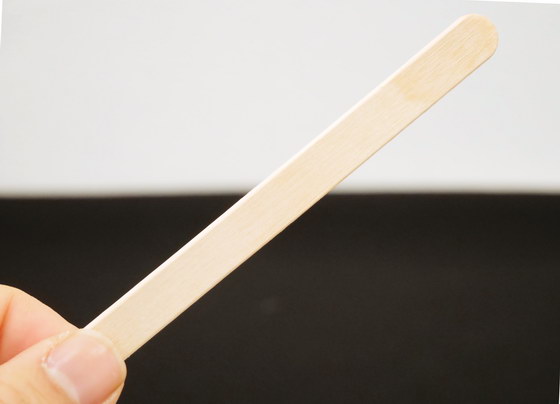 An adult Garigari gold kiwi can be purchased at retail stores nationwide.