Garrigaly conscious adult 's taste "Adult Garigari grapefruit" Tasting review


I wrapped shaved ice with crunchy texture with ice candyGarigari"In the lineup of the concept that you can enjoy genuine fruit juices such as sour and bittern with 55% grapefruit juiceAdult Garigari grapefruit"From August 25, 2015 (Tuesday). I was interested in the naming of "grown-up garigari", so I bought it and tried it at once.

Adult Garigari grapefruit (stick) | Akagiri Milk
http://www.akagi.com/products/garigari/otonagari_grapefruit.html

"Adult Garigari grapefruit" is a design that the yellow of the grapefruit flourishes in a dark green package. There are three kinds of illustration of Mr. Gurigari who chews grapefruit in all.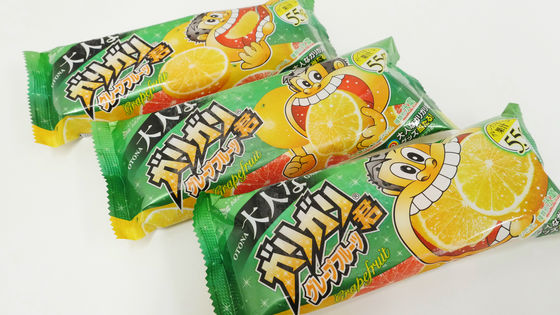 As the first Garigali series, Ice was conscious of "adult women".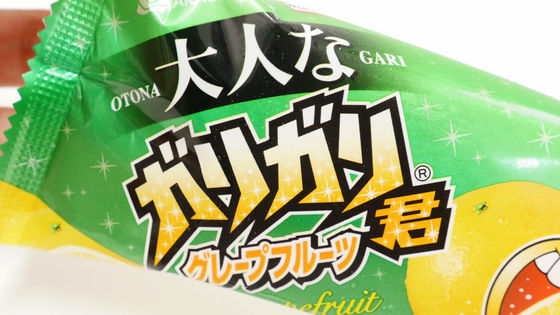 I use 55% of grapefruit juice ... ...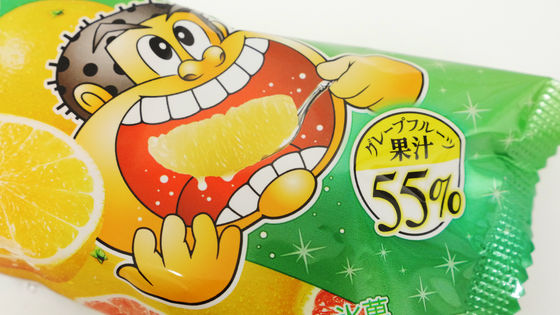 Looking at the raw materials, grapefruit juice is written at the top. Other raw materials are isomerized liquid sugar, starch syrup, sugar etc.



Calories are 76 kcal per bottle (110 ml).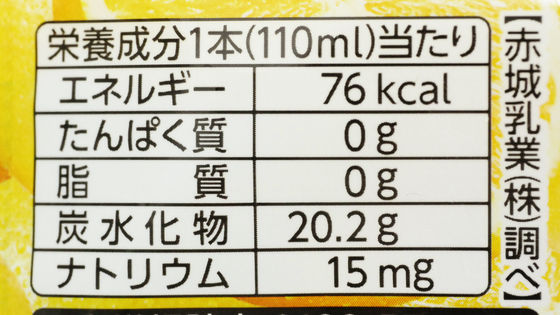 If it says "hits" on the stick, you can exchange it with one garigari shop at the shop but if you eat an adult garigari grapefruit and a stick is written saying "Adult Gariguzu Hit"Adult GarigutsuI can get it.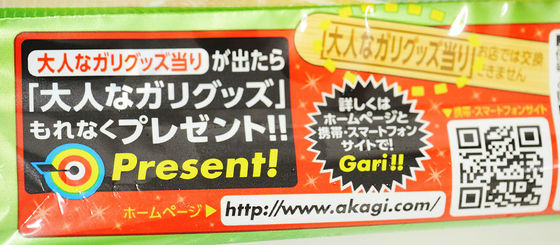 When opening it, you can see the slightly brownish appearance of Garigari.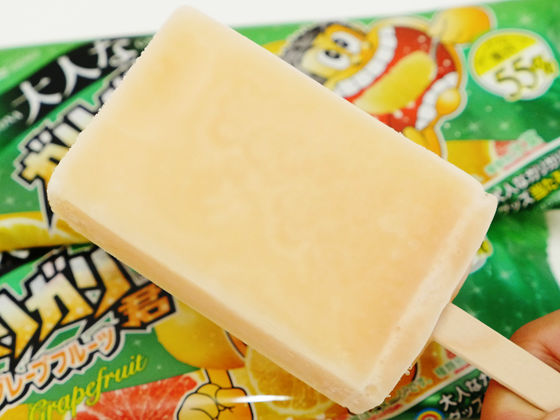 When I try to eat it, the bitterness of grapefruit is strong, and the acidity and sweetness of the citrus system are faintly felt. "Garigari kimi" is a series that has a strong impression of ice confection for children, but the adult Garigari grapefruit has the flavor of the fruit standing out by suppressing the sweetness of sugar, surely the atmosphere of "for adults".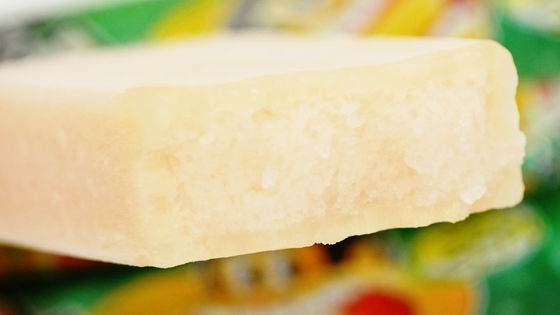 The inner shaved ice part was a soft texture that was sharp, with crushed ice being finely crushed than usual garigari.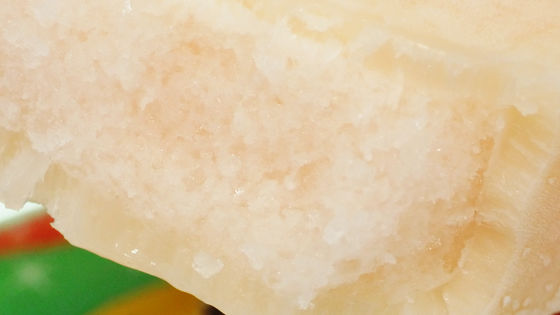 The price of adult garigari grapefruit is 97 yen including tax. Normal 'Garrigali Soda Taste' and 'Garigari Kimi Koa Taste' are tax-included 64 yen so it has become a slightly higher price setting.