I charge energy but I tried the concept ice "Garigari's your energy drink taste"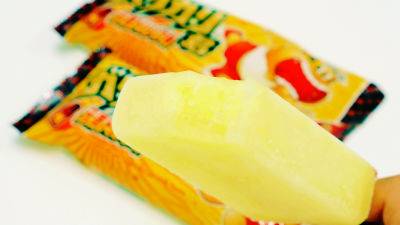 Combined with honey, vitamins, amino acids, etc. which are often contained in nutrition drink products, "Garigari kimi do not charge energetic?" Is newly emerging from September 26, 2017 (Tuesday), 2017 .

Garrigali Genki Drink Taste New Release | Akagiri Milk
http://www.akagi.com/news/2017/170921.html

This is the package of "Garigari Kimi Energetic Drink Taste" (76 yen tax included). There are two kinds.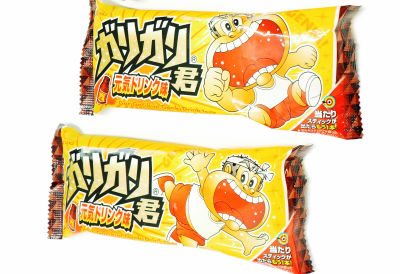 Compared to 12.3 cm iPhone 5 it looks like this.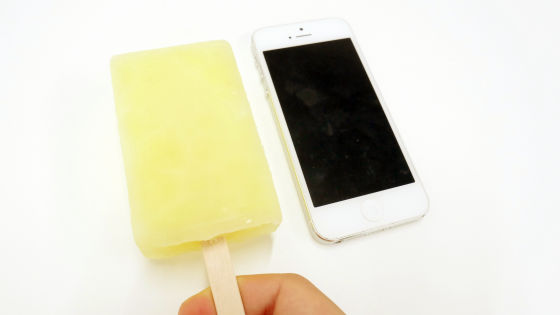 Calories are 69 kcal per one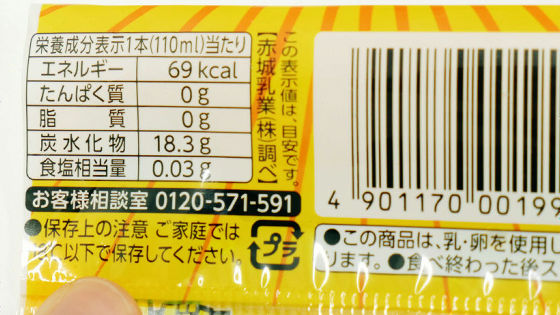 Looking at the raw materials, juice contains two kinds of "apple juice" and "orange juice", and several kinds of vitamins such as "vitamin C".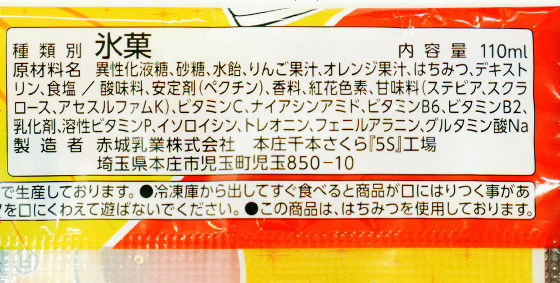 When I put out ice from a bag, it smells like an apple juice. It looks like an orthodox Garrigaly, and the color is almost white yellow.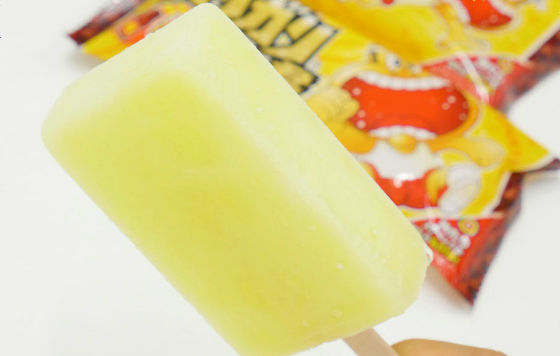 Eat it. It has a taste similar to apple scent and sweet nutrition drink, but the unique smell of energy drinks is weak, refreshing with a slight sour taste.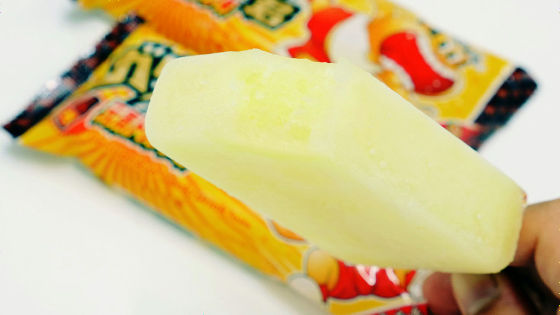 Eating a piece of ice strengthened the scent, and food was promoted with refreshing taste and icy chewing. "Garigari Kimi Genki Drink Taste" is released on Tuesday, September 26, 2017 (76 yen tax included).