The golden emperor 's offering "golden eyebrow" was to buy and eat it because it was said that you can taste the shocking feeling of bubble wrap in a different dimension from ordinary Ikura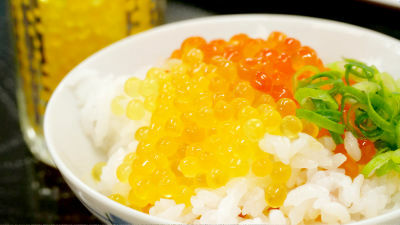 Although it is an eye-catchet, it looks beautiful like a gem, but it is also a product that was given to the Emperor Showa "Golden Ikra"It is supposed to be able to buy it on the net, and" It is a shocking bubble wrap feeling completely different from ordinary Ikura ", and" Why is it such a color? "" What kind of taste ??? So, actually I bought it and tried to eat it with an ordinary Ikura.

Sakuranaged Forest Online Shopping
http://yamame.syakunage.org/

A set written as "Delicious delicacy of the female fish" arrived. The letter "Emperor 's offering goods" is dignified.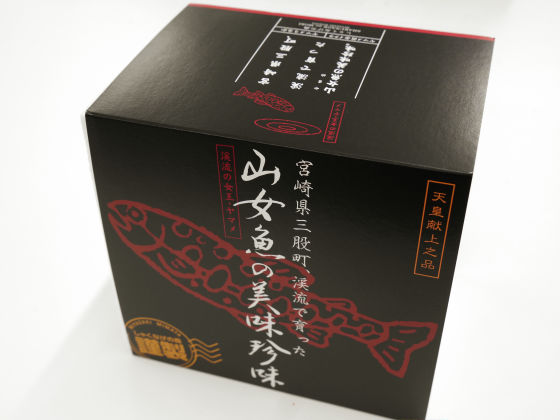 Golden Ikura was raised in "Shaku Nagare no Mori" in Mikuzi Town, Miyazaki PrefectureYamameThe egg. It seems to be an imperial gifts item served to the Emperor during the Miyazaki national body of Showa 54.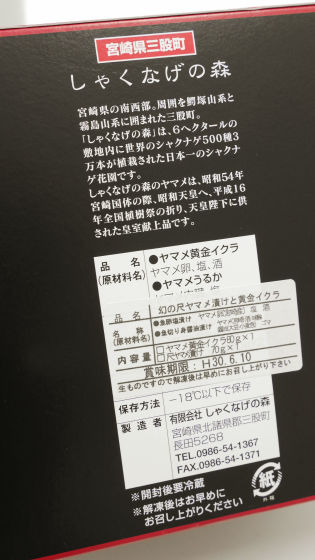 Looking at the raw material name, golden salted octopus (fish egg salted) was cooked with sea bass, salt, liquor and pickled bean pickled (fish fillet sauce pickled) was cooked with yamame, sake, mirin, soy sauce and sesame.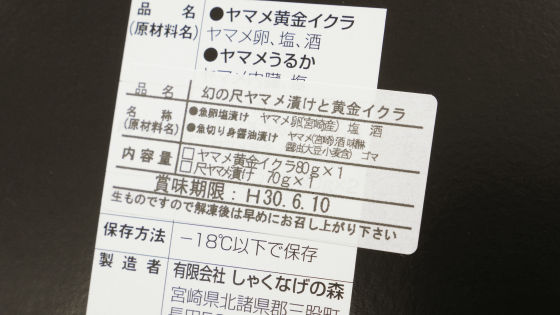 When opening the box it looks something like this. Golden Ikura and the phantom scale Yamame pickle was sent in a frozen state.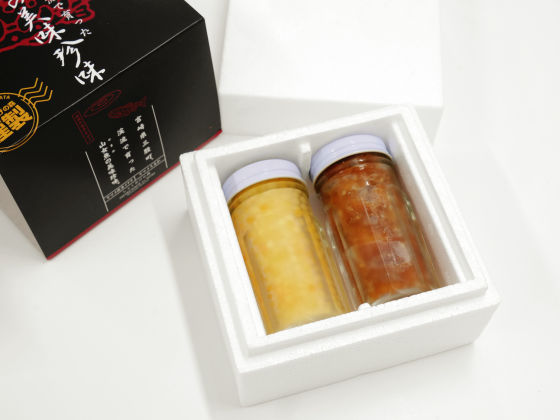 First of all, it is necessary to thaw at room temperature or in a refrigerator, so this time we put it in the refrigerator and left overnight.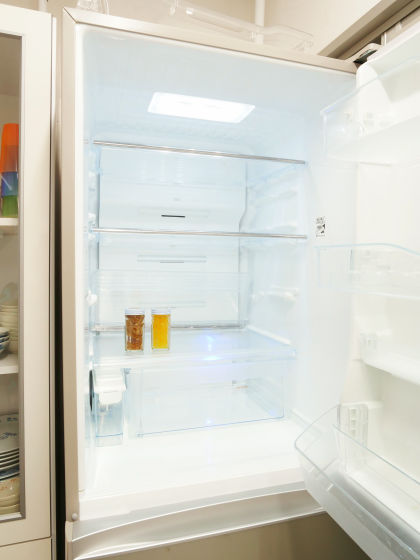 The next day, when I saw the bottle from the side, it seemed to be thawing, so I took it out. It is 80 grams per golden eyebrow and 1 bottle, and 70 grams of pickled bean jammeets are included. If you hold it in your hand the bottle is about this size.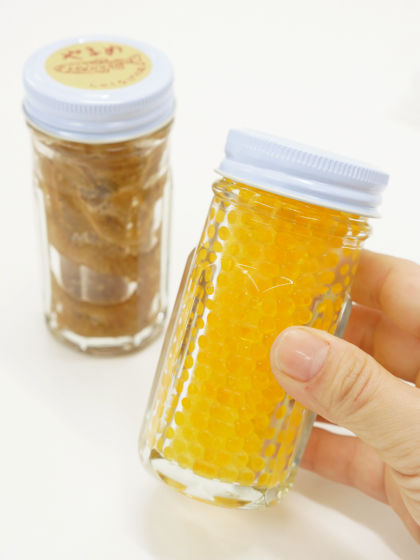 When the cap is removed, there is an inner cover ......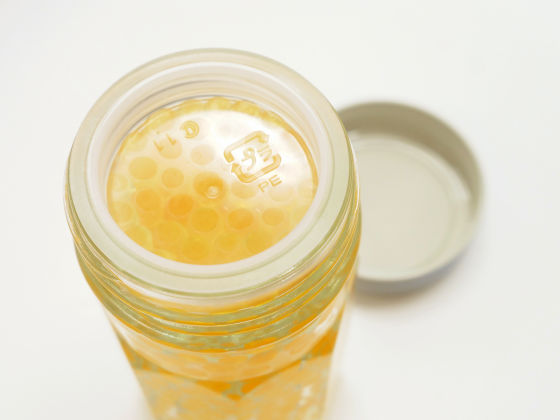 When the inner pig is removed, it is a yellow grain lined up tightly.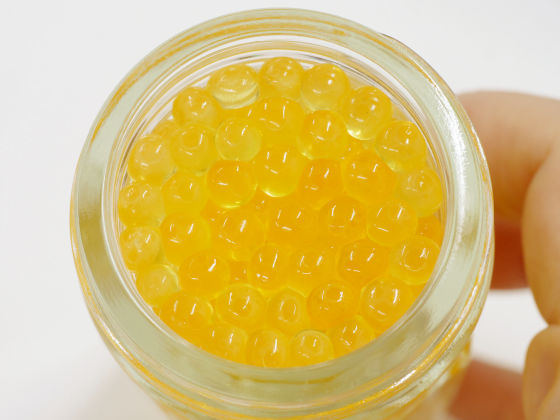 When you put it in a plate, the egg at the moment when it falls from a bottle with a polo-polo is as precious as a jewel.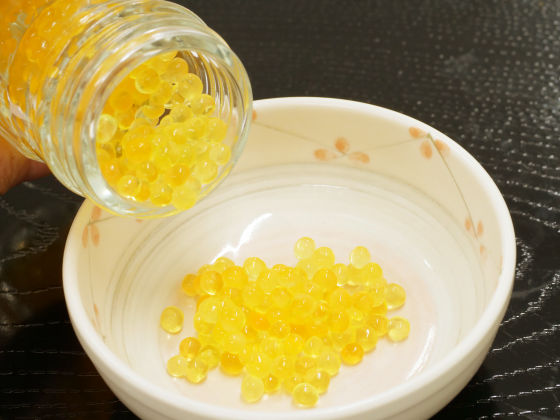 One grain per grain looks like this.



I purchased so much from Aomori Prefecture so I tried to compare.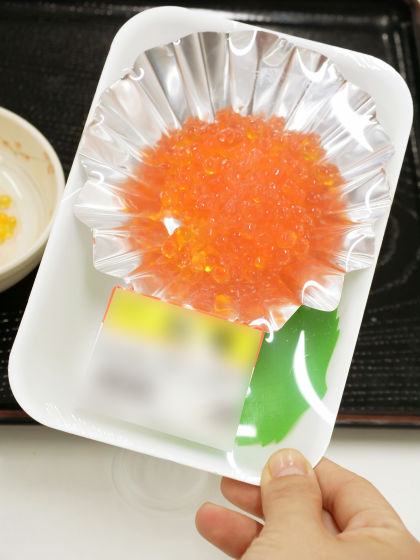 Side by looking like this. Everything is different in size and color. Yamame does not take in large amounts of crabs and shrimp pigments because it never goes down to the sea like salmon, and the eggs turn yellowish rather than orange. Oil spheres found in salmon 's salmon are also conspicuous at first glance in the case of golden eyebrows.


If you look closely, the difference between golden eyebrows and darker ones is clearer than ordinary eyebrow.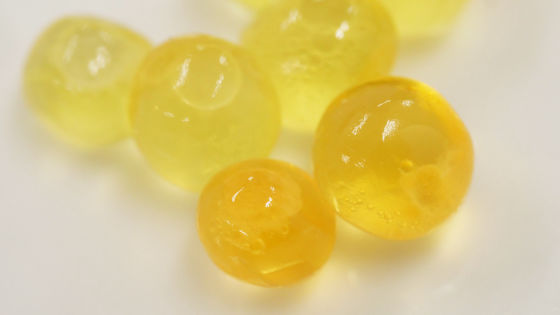 So, by the way, ...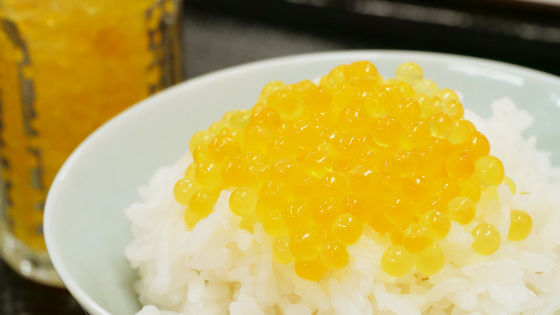 I will try to eat Morimori. What you are surprised at eating is that it is a completely different texture from salmon. There was firmness in the part of the membrane, even though I thought that Ikura escaped between the teeth as it slipped. It is not like a "feeling something bubble wrap feeling" like when eating Salmon's Ikra, but one piggy senses "Petit Puccin" and the sound of egg bounding. Some of the editorial staff who actually ate it, "Some packaging materials are bursting in the mouth ..." Some people commented.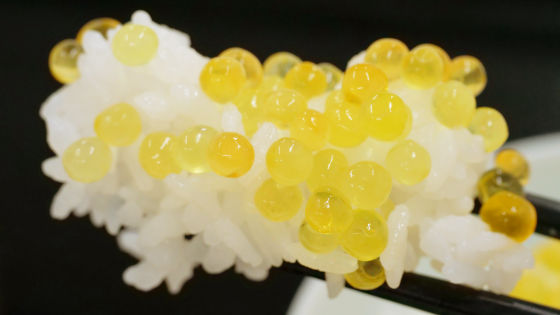 Either one egg is small, the taste is very elegant, and the scissors are hardly felt. It is easy to taste with salt alone, but if you eat it, richness will spread in your mouth enough to eat it. I tried it because it was written in the instructions included in the bundled "How to put a little soy sauce before eating with big leaves and goat".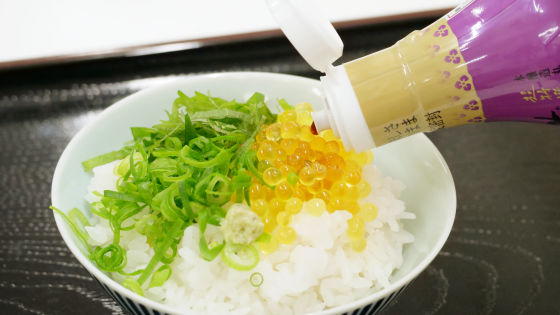 Because the flavor of Golden Ikra is elegant, it is best to make just a few drops of soy sauce. A slightly salty flavor is added and a flavor of condiment is added so that it is finished to accompany the best rice. It seems to be the best even if it matches sake with soy sauce on.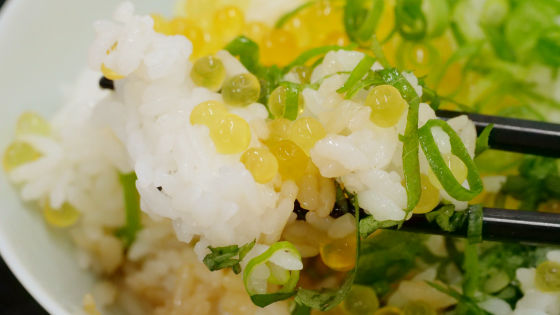 When I tried to eat regular Ikura ......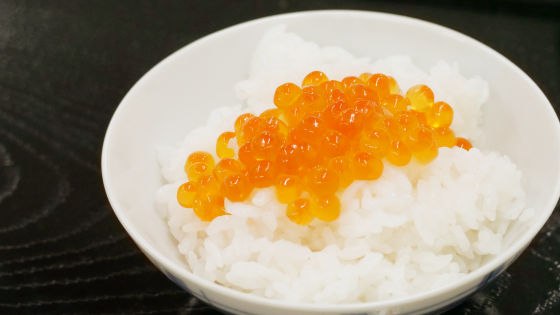 Tasty liquid and the smell of a strong fish egg which can be said as "smell" spreads in the mouth. After eating Golden Ikura "I do not feel any bubble wraps ..." but it is enough to say that the distinctive flavor and the strength of saltiness can only be said as "meeting rice".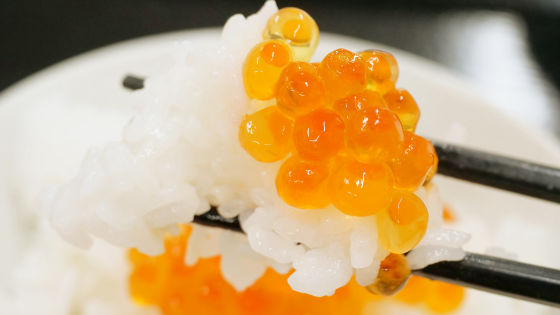 The following movie also shows the difference between golden eyebrows and ordinary eyebrows. While a regular fork presses with a fork, the membrane cracks immediately and the golden eye does not sink because the elasticity is strong, and it does not break easily even if you put in power. This difference seems to be born because freshness is different because it is being processed immediately at the producer.

I compared the "Golden Ikra" with ordinary Ikura - YouTube


So I tried to make W Ikura rice bowl.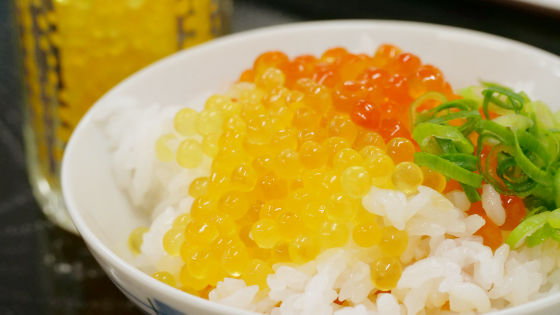 I thought "Is golden eyebrow losing in presence?", But in the part of the taste of fish egg it is normal Ikura, in the part of texture, golden eyeclaw is doing a good job, together with When eating it turns out that it finishes in "a good point cut" for roasted eggs. It is a luxury way to eat.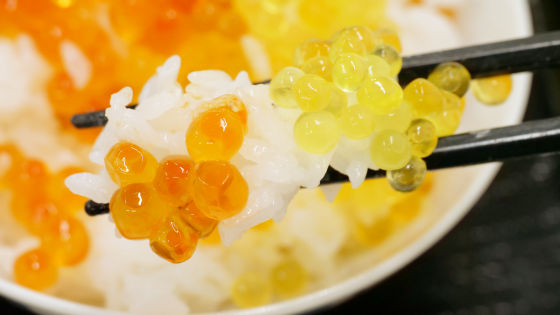 Also I will try to eat the phantom scale Yamame pickles received together.



Because it is seasoned with Mirin, Soy Sauce and Sesame, the Phantom Scale Yamame Pickle is the best as a sauce knife as well as a rice serving ... .... My spiritual body was also chewy and it seemed to fit even if I was teaing.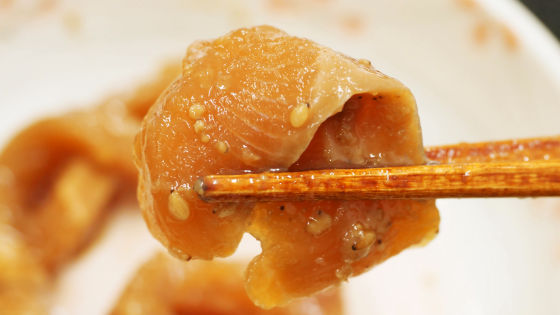 I tried it together with Golden Ikura, but since it is a completely different category of food, I felt it is better to eat this separately, except for those who want to feel luxuries.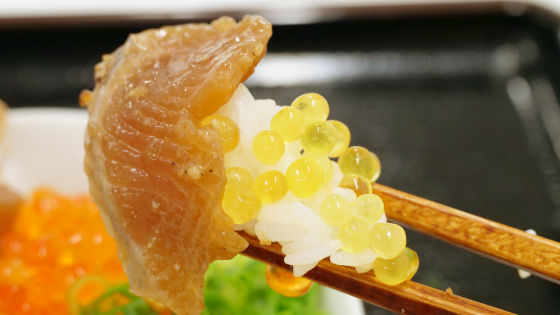 Golden Ikra can be purchased from the online shop, but it is "Luxury wood boxed golden eyebrows 300 g"(6480 yen including tax) can only be purchased, the 80 g size that appeared in the article is only set sale. I purchased this time"Phantom Scales Yamame Pickled" and "Golden Ikra" SetIs 3240 yen including tax, in addition, "Yamame delicacy set"Starts from 3880 yen,"Yamame parent and child set"Is available for purchase with tax included 3450 yen.