RAVPower's 10400 mAh mobile battery "RP-PB080" review that enables rapid wireless charging to iPhone with a maximum of 7.5 W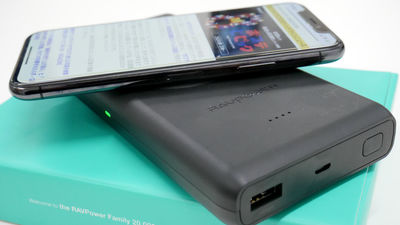 A new mobile battery from RAVPower "RP-PB 080"Will appear from Friday, February 23, 2018. It is said that Qi Wireless Quick Charge is possible with a large capacity of 10400 mAh and a maximum of 7.5 W. Such "RP - PB 080" arrived early in the editorial department so quickly I tried using it.

RAVPower
https://www.ravpower.jp/

The outer box of RP-PB 080 which made a simple design of emerald green is like this.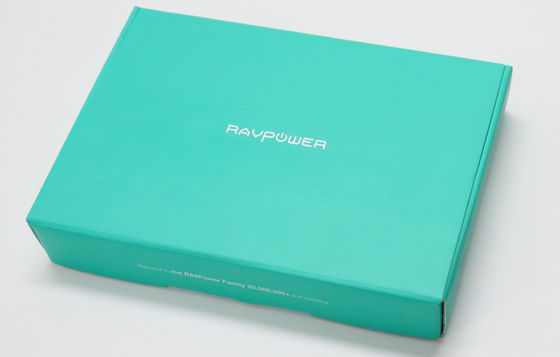 Two boxes were stored when opening the inside.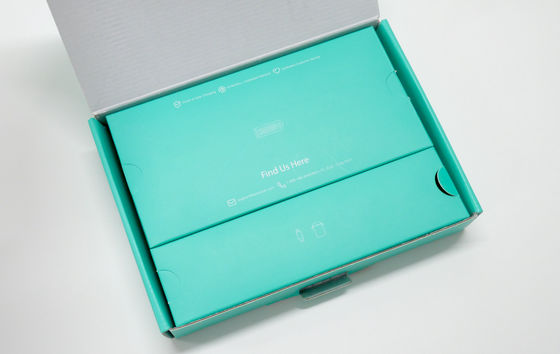 The thinner box contained a case, a Micro - USB cable, and a conversion connector to USB Type - C.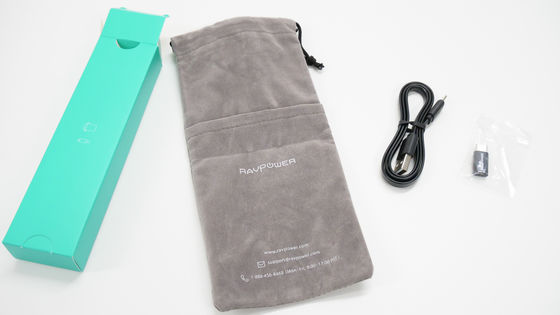 The other box contained RP - PB 08 main body, instructions and contact information for support.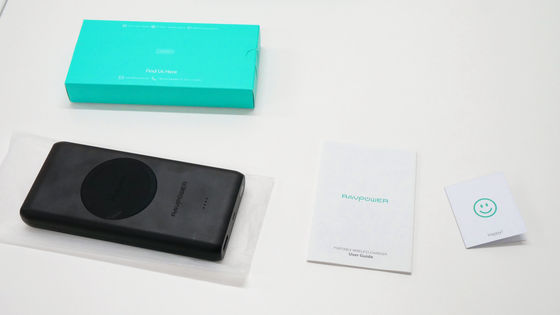 Taking the main body in my hands looks like this.



The actual weight was 324 g.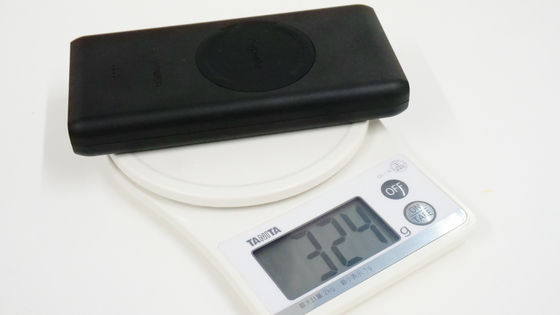 Placed with iPhone X with a long side of 143.6 mm & a thickness of 7.7 mm.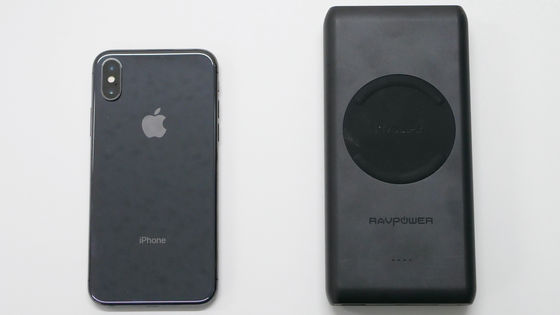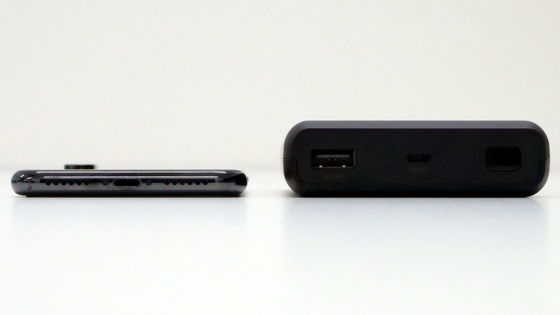 On the side was "10400 mAh" engraved.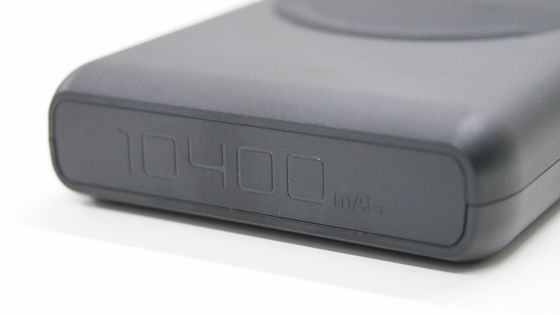 USB output port, Micro-USB input port, power button are located on the opposite side.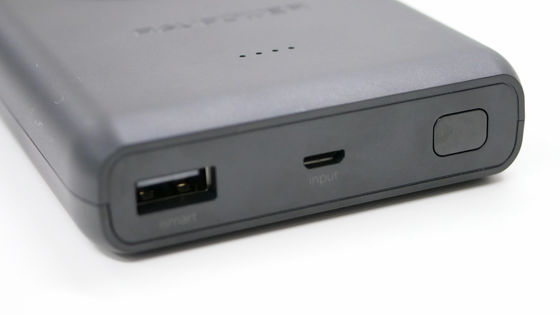 The base of Qi wireless charging made of rubber which is hard to slip on the top is installed.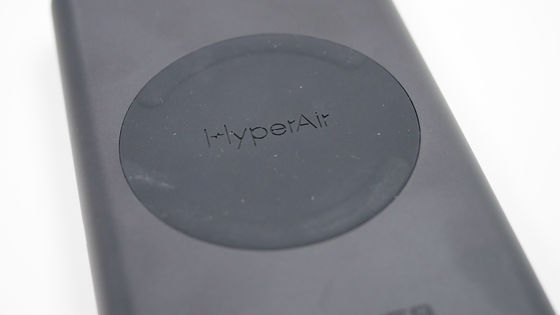 Below that there was an LED monitor showing the RAVPower logo and the remaining battery level.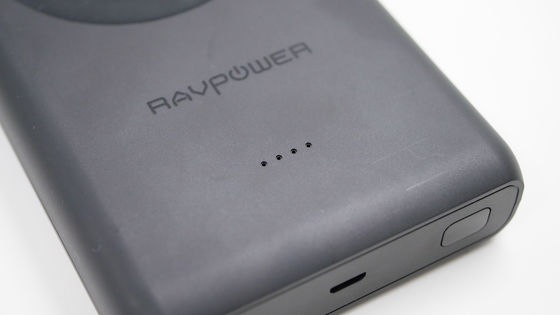 Actually connect iPhone X to the USB output port of RP-PB 080,USB simple voltage / current checkerI measured the current and voltage, and it was confirmed that the output of approximately 1.4 A × 5 V = 7 W was obtained.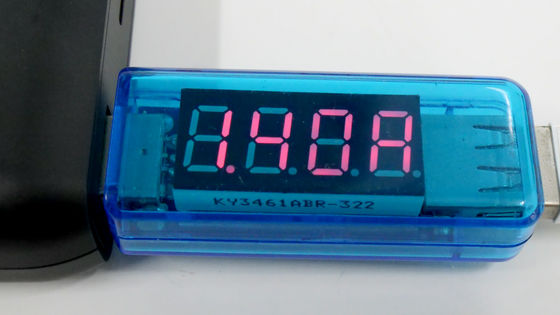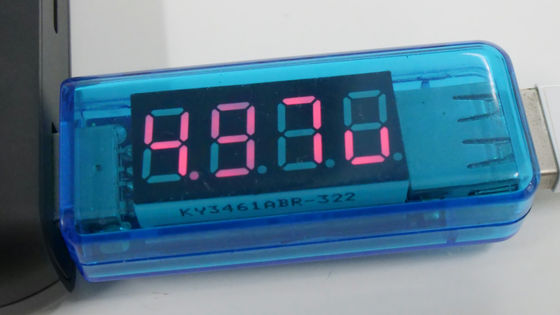 I put iPhone X with the battery lowered to 46% on the Qi wireless charging base of RP-PB 08 and tried fast charging.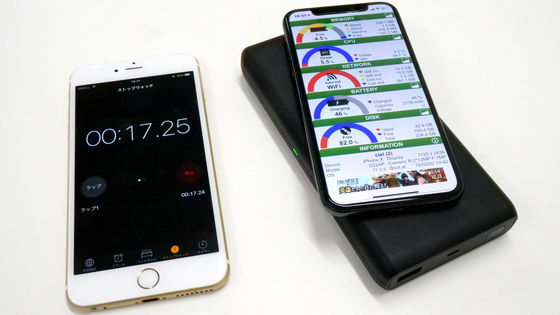 Qi Wireless charging places the center of the smartphone so that it overlaps the round part of the base properly, the LED on the side flashes green, indicating that fast charging is taking place.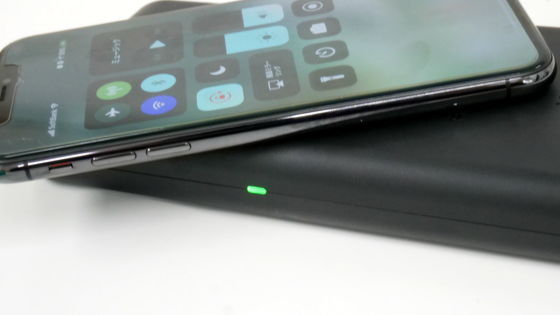 It was able to charge from 46% to 90% in about 2 hours and 25 minutes.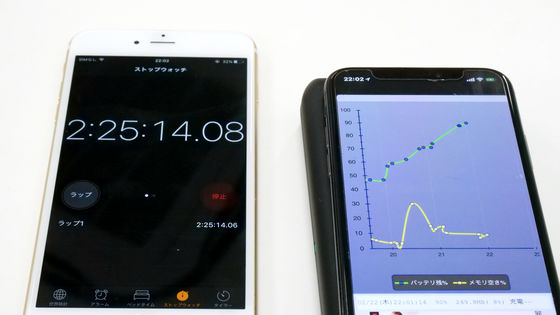 "NKBattery"The transition graph of the remaining amount is as follows. It has reached from 46% to 60% in just 10 minutes, but after 60% it has transitioned a little bit.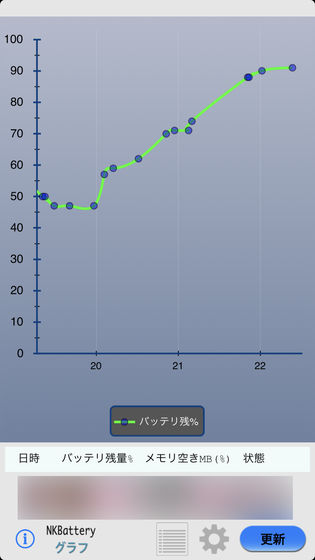 Next, we prepared iPhone X and Nexus 6 which are considerably less battery level. IPhone X's remaining battery level before charging is 13%, Nexus 6 is 7%.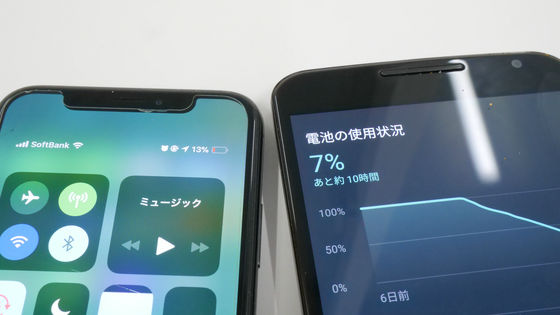 Since iPhone X is compatible with Qi Wireless Charging, I decided to charge Nexus 6 from the USB port at the same time while wirelessly charging iPhone X. At the same time turn the stopwatch on iPhone X and measure the time it takes to charge.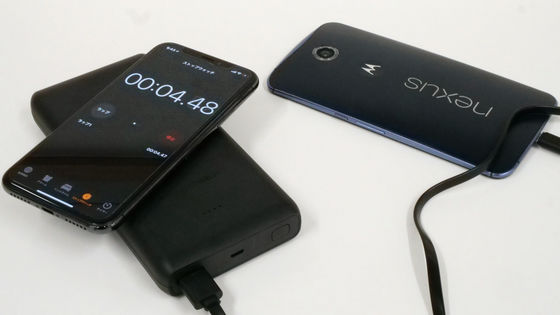 Approximately 2 hours and 30 minutes, Nexus 6 was able to charge to 100%. On the other hand, the battery of iPhone X had recovered to 66% at the same time.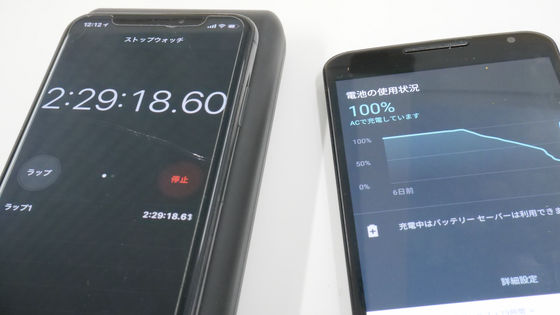 So we decided to disconnect Nexus 6 which was fully charged, connect the iPhone X to the USB output port, and charge it with wires.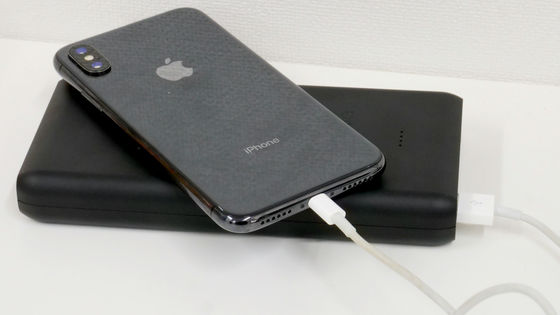 Switching to wired one more hour, the battery reached 100% in about 213 minutes.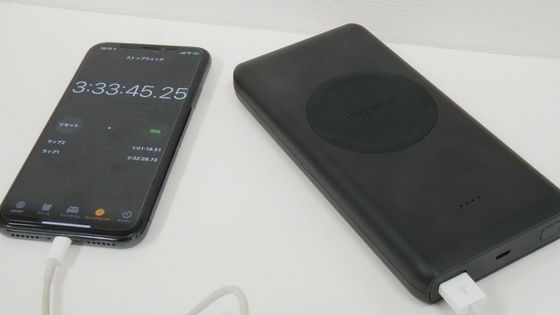 When charging iPhone X and Nexus 6 at the same time, the remaining amount of the RP-PB 080 battery was also low. Depending on the type, if the battery of RP-PB 080 is full, it seems that it can charge smartphone about 2 to 3 times. The full charge to RP - PB 080 is possible in about 6 hours if using 2 A USB charger.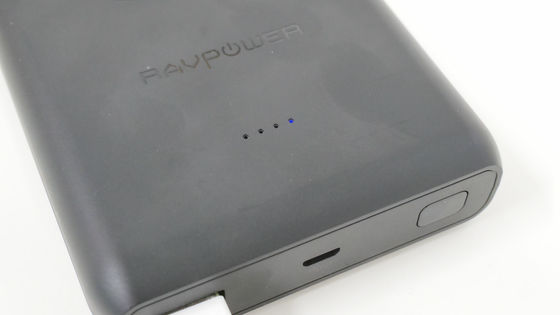 Since RP - PB 080 is compatible with Qi quick charging, it can charge in about 2 to 3 hours wirelessly and has a capacity of 10400 mAh and it can be said that it becomes sufficient fight as a mobile battery to be used outdoors. RP - PB 080 is released on February 23, 2018 at 5,999 yen including tax on Amazon.co.jp.

Amazon | RAVPower Mobile Battery Qi Rapid Wireless Charger 10400 mAh Large Capacity (iPhone up to 7.5 W, Android up to 10 W) iPhone X / 8/8 Plus / Galaxy / Nexus etc RP-PB 080 | Mobile Battery Online