"Fish general" fiery finisher painted in an overwhelming quality garage kit full of oriental romance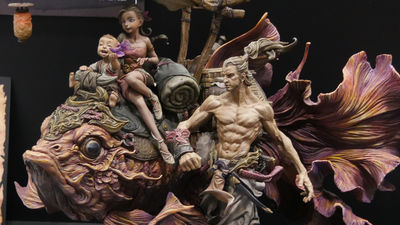 Wonder Festival 2018 [Winter]At the venue, a garage kit "Fish Officer", which Mr. Ryo Yuan star served as a prototype master, was displayed.

"Fish general" was exhibited in the past in the manga / animation work by Nagai Hideohara "Devilman"Devil's RespectA model group exhibiting a transcendental quality figure ofGILLGILLBooth. There was already a crowd of people when I arrived.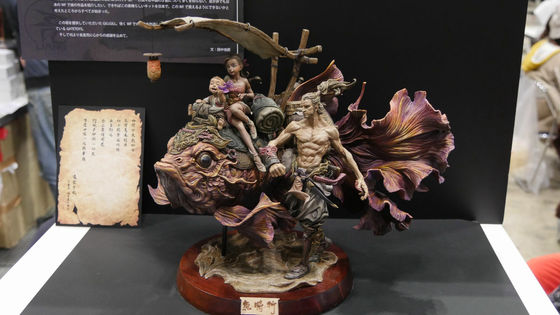 A boy and girl on a huge fish, and a man walking next to me like a follower.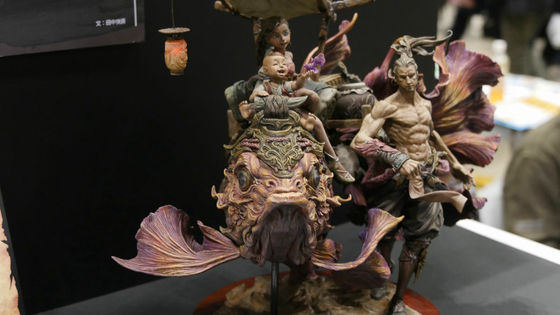 The coloring was handled by ModelerKeigo MurakamiMr. and his original garage kit is achromatic. The price of the achromatic garage kit is 50,000 yen.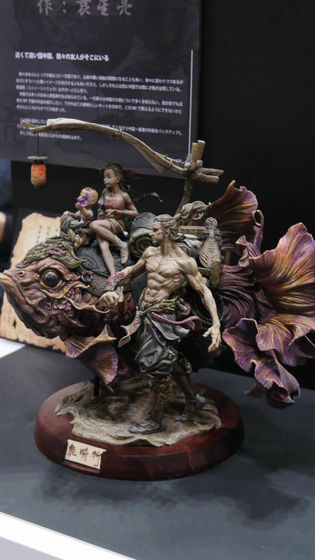 The original garage kit has become a work of very detailed detail, additionally it is a work full of power. The expression of a boy and a girl with lively facial expressions are painted with a relaxing color but a vivid color of cheeks and lips are transmitted.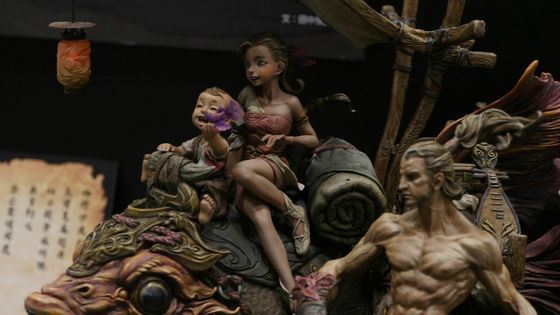 Very fine details It is also used in fish that makes you feel the garbage, colors that make your aura stand out.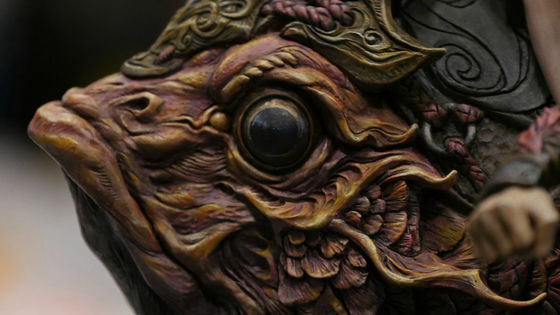 Atmosphere that the men beside are dignified.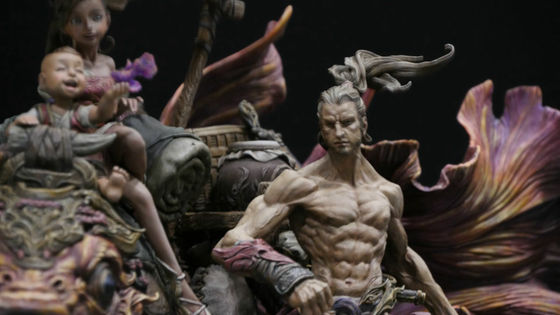 At the GILLGILL booth, various figures were displayed besides the "fish general".Takada Takashi"Succubus" and "Incubus" who served as prototypes. All prices are 16,000 yen.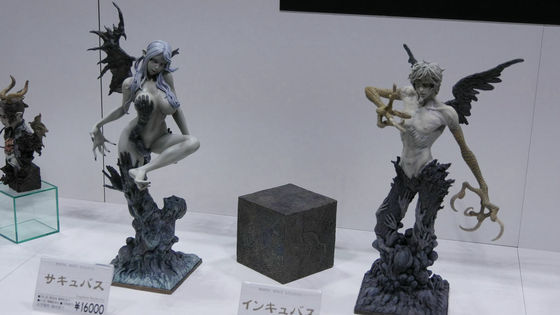 To the provocative expression of Succubus, the red tongue is accentuated with peeler.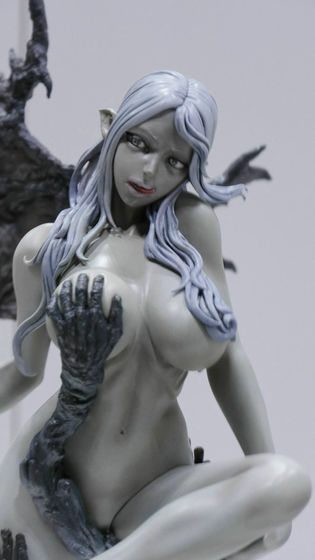 Incubus in an ambience that set prey.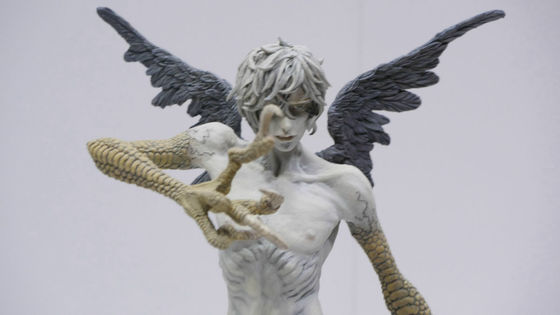 Also Mr. Tsukada is a prototype teacher "TENYASHA". The price is 16,000 yen.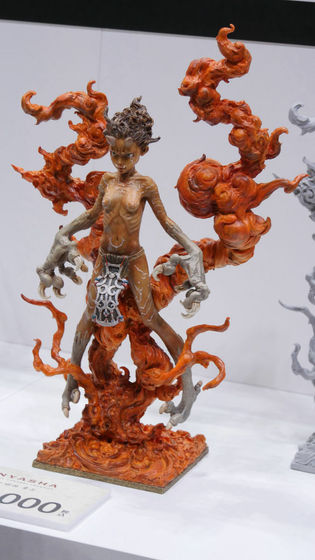 Expression of powerful flame is splendid.