A breathtakingly beautiful "devil man" breath soldier Sirene is three-dimensionalized with transcendence quality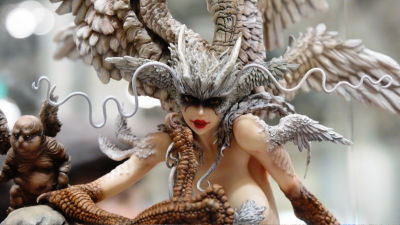 Manga / animation work of original Nagai Ryo "Devilman"The enemy character of the Yomiuri Shiden Silaine is three-dimensionalized with overwhelming detail that seems to start moving even now,Wonder Festival 2015 [Summer]It appeared in the venue. Three-dimensional is Illustrator'sKatsuya TeradaIn Yorito Silain drew by Mr. Mr. Mr., he seems to be able to stop his eyes unintentionally and watch it.

GILLGILL.COM | Just another WordPress site
http://gillgill.jp/

This was unveiled at the One Fest site "Terada Katsuya Version Yokohama Sirene". An oversized figure of 53 cm in height, prototype productionTakada TakashiI am in charge. It was on display at the gillgill booth (8-30-02).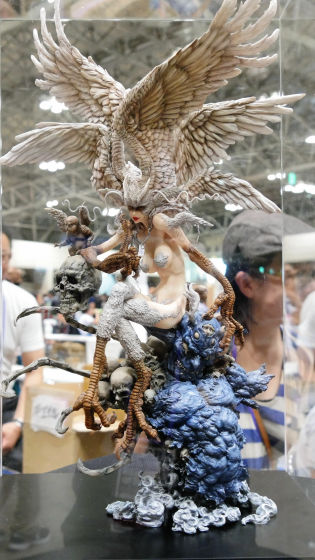 If you look at the face up, you can see that each part is built awesomely elaborately.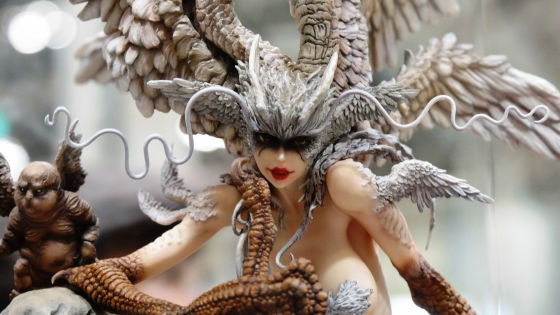 Looking from the left this looks like this. Huge feathers are growing on the back, sharp claws like birds on both hands and feet.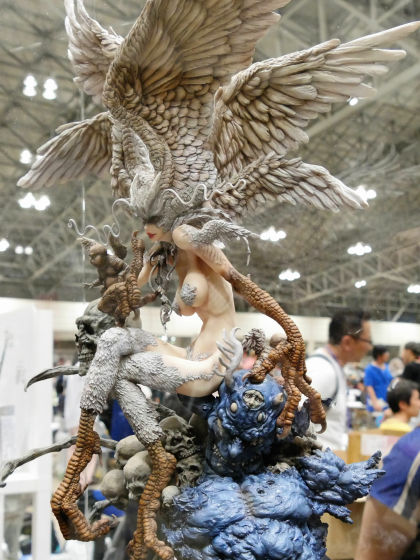 I'm standing like Sirene sits on top of death and death.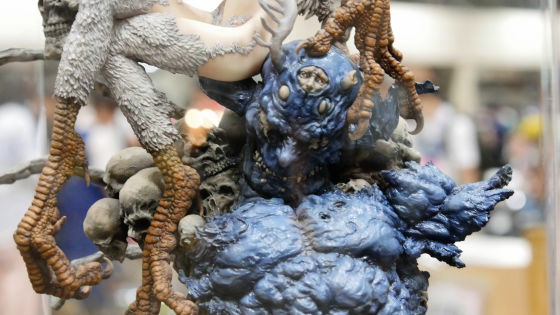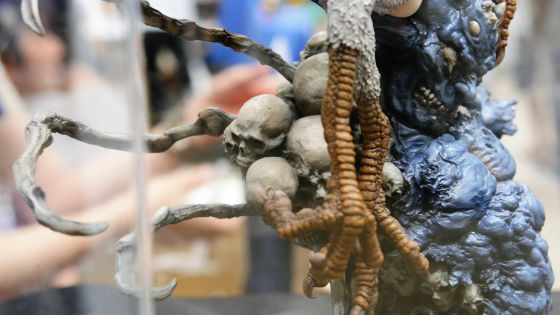 This skeleton is very quality.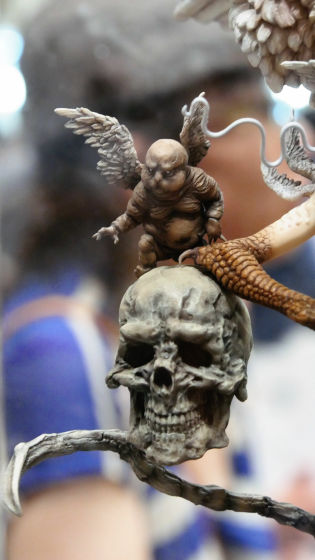 The figure seems to be produced based on the illustration below. Illustration is also overwhelming beauty ... ...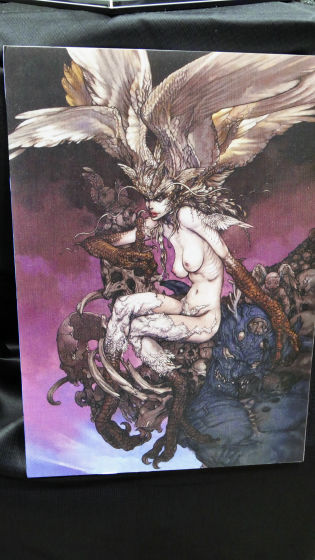 Looking at the figures after seeing the illustration, it does not make me look down at all.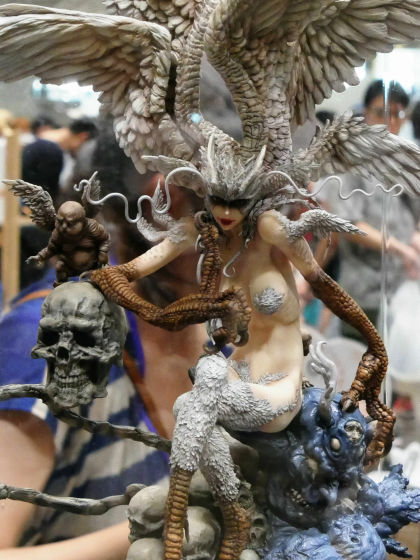 The wing is super extra-large size as much as Sirene himself. Each one of the feathers has been carefully colored and finished to a level that unintentionally stops the legs and can be watched.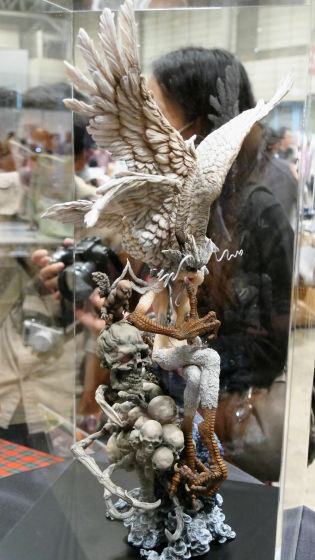 The "Terada Katsuya Version Yokohama Silaine" which was exhibited in gillgill this time was still under prototype production at the time of the one festival in the winter of 2015.

Approximately 200 impressive items found at Wonder Festival 2015 [Winter] - GIGAZINE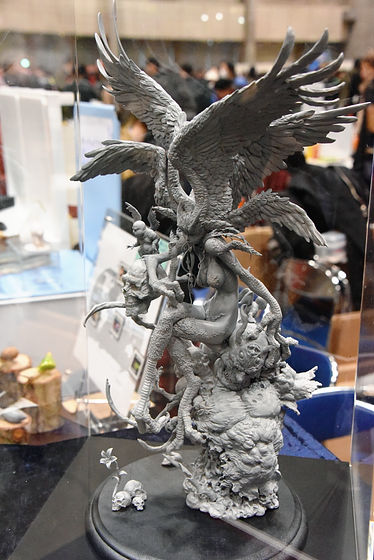 · Additional notes 2015/07/26 18: 52
Mysterious Hall / Military CeremonyOn the booth (7-09-14), about 1/5 scale devilman was exhibited.

Right coloring sample, price is 10,000 yen.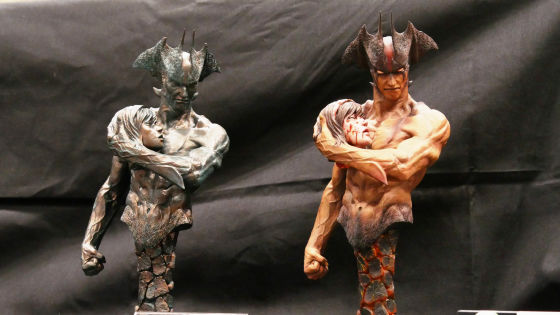 Looking up, this way. The texture of the blood vessels of the arms and the antenna of the head is very real and almost like a living thing.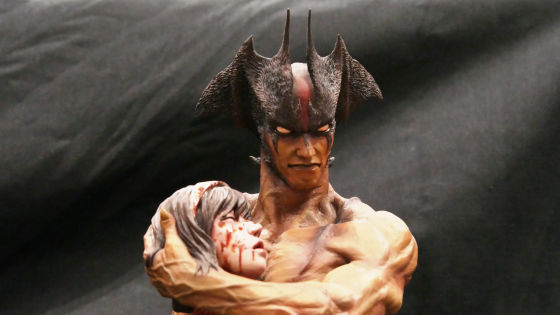 And this disgust. In one festival venue where hundreds and thousands of figures line up, it has a unique presence.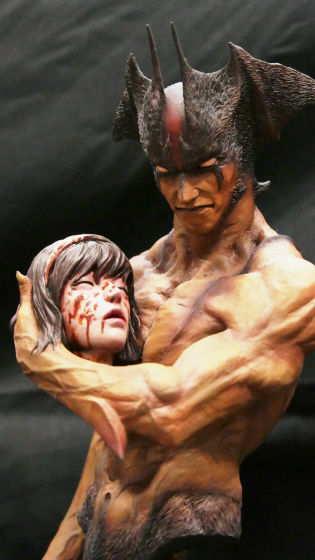 Miki's neck is holding in her arms.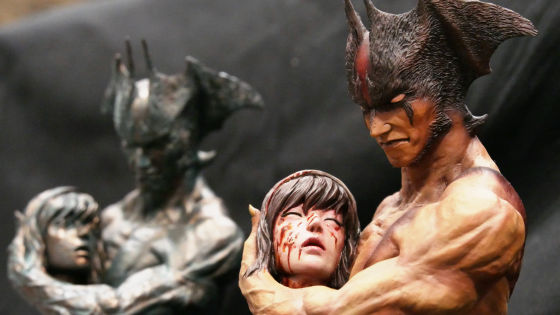 Just being pressured by its overwhelming force, which is hard to say.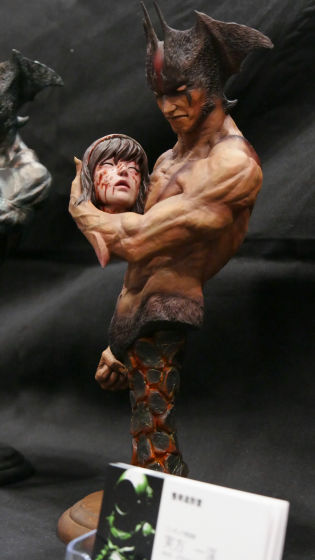 Even in uncolored colors there is such a feeling like a statue or something like this.