I tried using the task list "# Working" that is free and unnecessary for registration and can be used crisply from the browser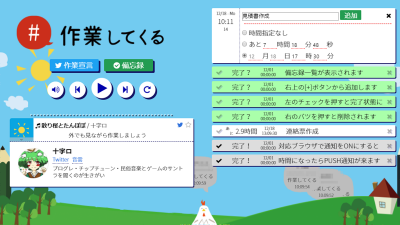 It is easy to create and manage your own task listWorking #"is. It is a tool that enables you to create a task list, set time and notify, work declaration tweet on Twitter when you get into work, and run BGM to get work done, just manage task list Instead, it is a tool that can also expect "to drive yourself" through work support and work declaration.

Working #
https://sitekuru.net/

◆ Function
"# Working" has three functions: "Create a task list" "Declare work to Twitter" "Play back working BGM".

◆ Create a task list
"Working #"And click" memorandum ".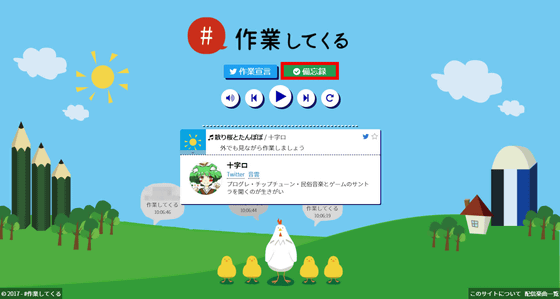 Since the task list is displayed, clicking the "+" button ... ...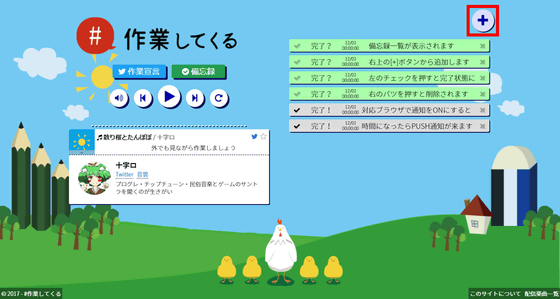 The task input screen opens.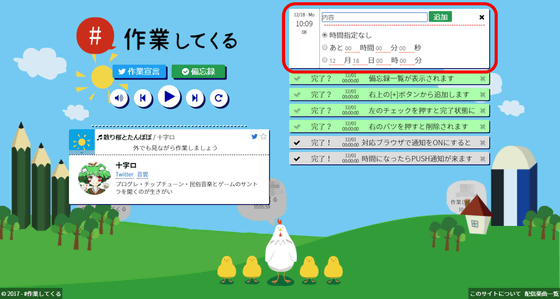 Enter the task name in "Contents" ...




Select the time-specified style from the radio button. In this case, since I want to let you know after 3 hours later, click on the radio button for the second "Oh, Hour, Minute, Second", enter "3" in the hour and click "Add".




Click "Allow notifications" because "Are you sure you want to allow sending notifications to sitekuru.net?" Is displayed.




The task addition is complete.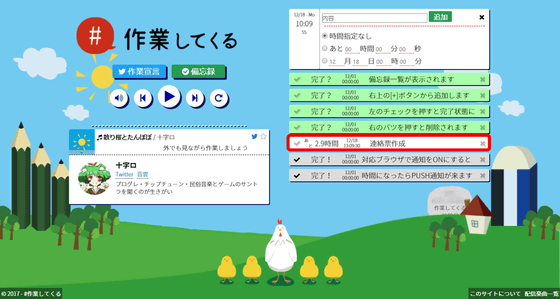 When the set time elapses, the fanfare rings and notifies you even on the desktop.




◆ Declare work to Twitter
Click the "Work declaration" button.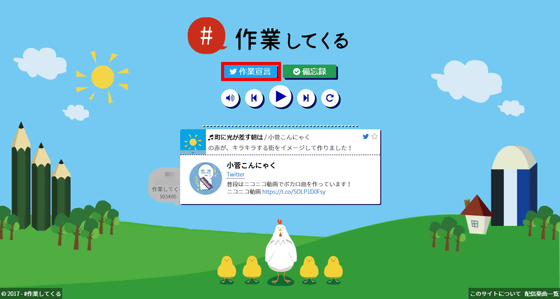 The "Share the link to your follower" screen is displayed. Enter the text to tweet and click the "tweet" button. With this you can declare work.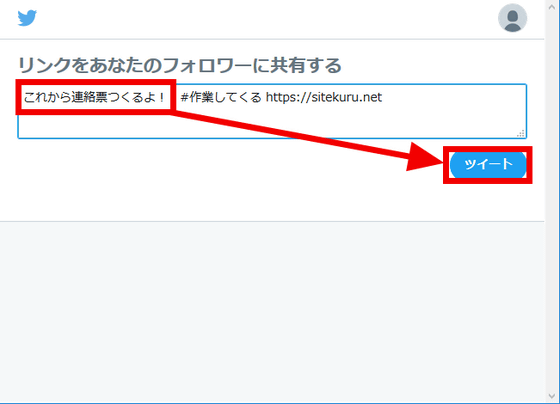 Those who declare the work can share themselves with the work being worked around so that people who can not go to work easily although there is something to do, or those who do not work if they can not be driven It may be perfect function.

◆ Play back working BGM
"# Working" allows you to play songs with distribution permission on the site side as working BGM. The songs are categorized into five categories, "Morning" "Daytime" "Evening" "Night" "Midnight", the songs in the category are automatically selected randomly according to the time zone . You can select "volume", "previous song", "play / stop", "next song", "loop play" with the music operation buttons in the center.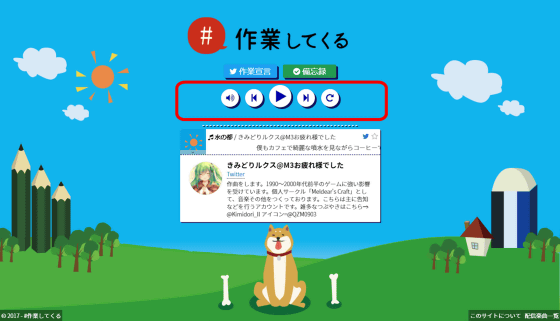 Click on the "star" mark on the right side of the song title to add songs that are playing to your favorites ...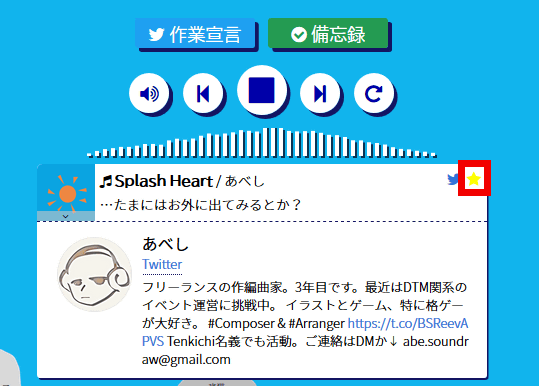 By clicking the "sun" mark on the left of the song title, you can select "All song list" which can change the category of songs to be played and can play all songs, "Favorite list" to play only songs registered as favorites.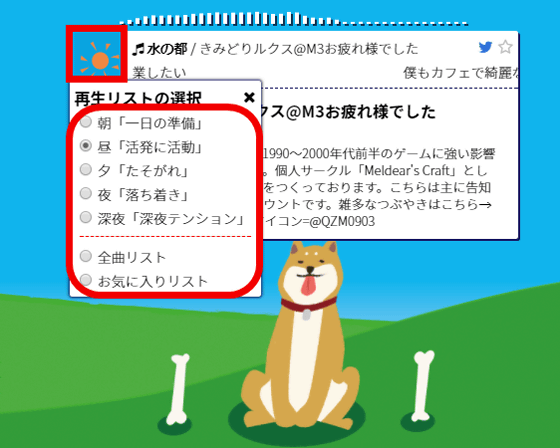 By the way, changing the category changes the character displayed at the bottom of the screen. Chicken is "morning".



"Day" is a dog.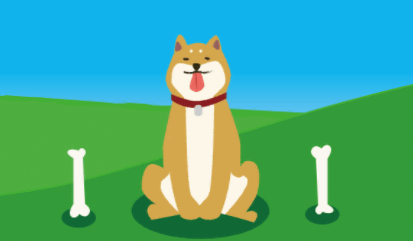 "Evening" is a raccoon dog.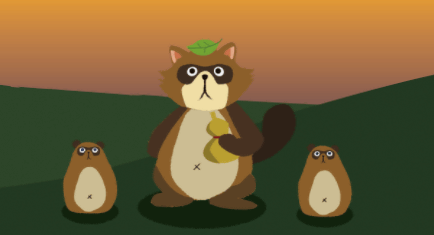 "Night" is a cat.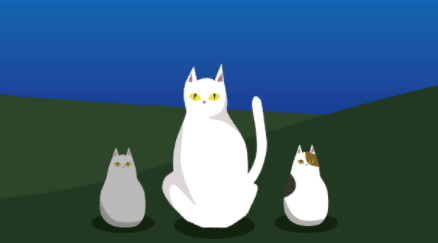 "Midnight" is an owl.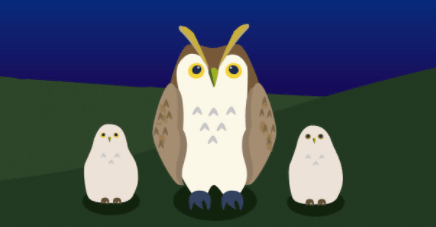 In addition, as for music, 181 songs are prepared at the time of the article creation, and it is planned to add in the future.