Work content, industry trends and average salary like RPG style "Japanese salary & vocational pictorial businessman special"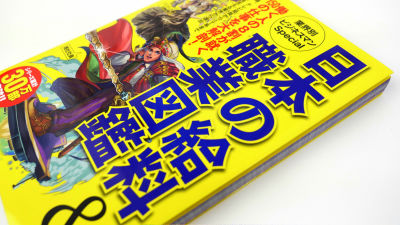 Based on the concept of "100 million total good-looking", the company warrior father, mother, older brother, sister fighting in the "world of capitalism" are described as cool as "RPG" and comment on salary and occupation But,"Japanese salary & professional picture book businessman by special"is. Appeared in January 2016 "Japanese salary & vocational guidebook"Appeared in July 2016"Japanese salary & professional picture book Plus"In the third step following the third phase, we will explain the characteristics of work, the average salary, the average salary, the salary, and the salary, for a wide range of occupations, such as occupations supporting the Japanese economy such as" automobile manufacturer employees "and" general heavy machinery manufacturer employees " You can learn the characteristics of the industry, historical background and so on.

This is "Japanese salary & business professional businessman Special". The size is 21 × 15 cm.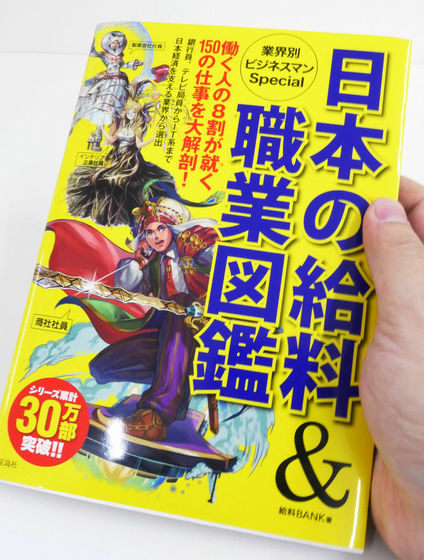 The total thickness of 189 pages is about 1.5 cm.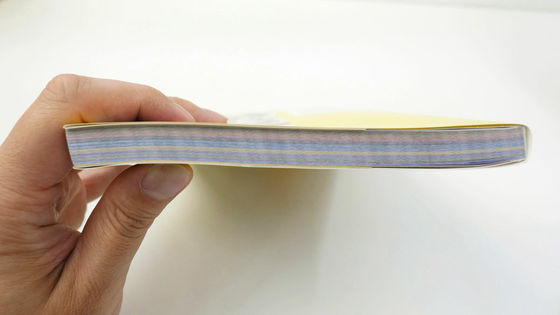 For each occupation, Illustration, occupation name, introduction of occupation, comparison of average salary by age with average of Japan, average salary is written like status.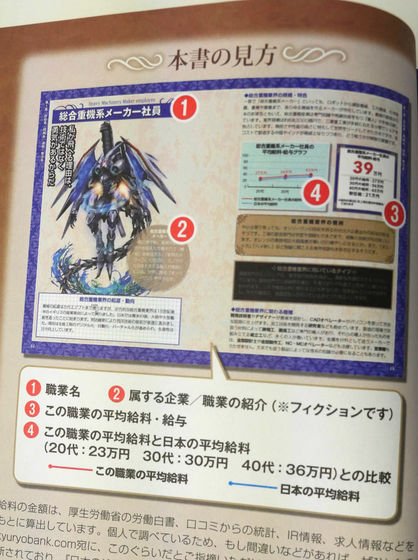 "Japan's salary & business professionals by industry chart special" Special "Salary BANKWe pick up 150 species from the occupation posted in the chapter, and chapters for each genre. The table of contents is as follows.

◆ Chapter 1 Automobile / Mechanical System / Transportation / Logistics System
◆ Chapter 2 Food and Agriculture System
◆ Chapter 3 Eating Out · Distribution System
◆ Chapter 4 Information Communication · Printing · Internet System
◆ Chapter 5 Entertainment · Entertainment · Media System
◆ Chapter 6 Financial & Corporate Service Systems
◆ Chapter 7 Lifestyle Supplies
◆ Chapter 8 Living / Public Service / Construction / Real Estate
◆ Chapter 9 Other occupations

The first page of Chapter 1 is equipped with wheels on both hands and feet "car maker employees" wearing themselves in heavy armor.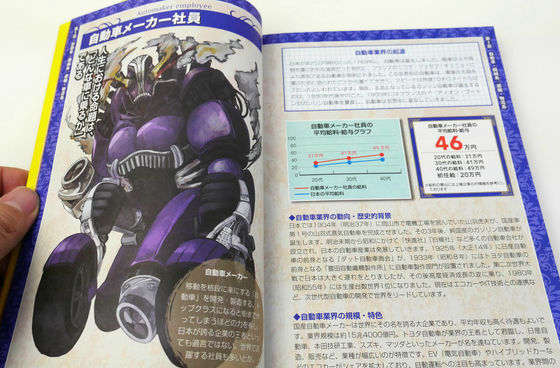 "The proposition in life is a philosophical word that" is what kind of car you get ".



In the lower right of the illustration, the characteristics of the automaker are written, and if it becomes the top class maker, it has the power enough to make it to the town, it is called the champion of the company that Japan boasts.



On the right page is the "origin of the automobile industry" written history of the car from birth to popularization ... ...




"Average salary" is also written. The average salary of automobile manufacturer employees is 460,000 yen higher than the average of Japan. Basically it seems that salary will rise every year with years of seniority system.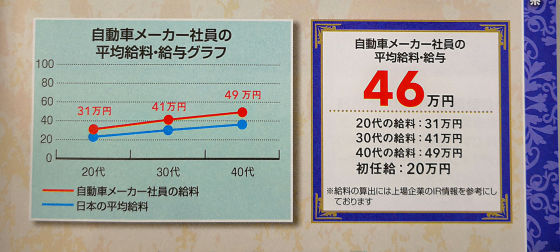 In addition, under it there are written "trends and historical background of the automobile industry" and "size and features of the automobile industry" in Japan, even those who do not know the industry at all know the details in detail It is.



When turning over the pages, as a "custom of the automobile industry", we are constantly looking for waste as "kaizen! Kaizen!" In order not to have a holiday or to improve work efficiency. In addition, "type suitable for the automotive industry" has high academic ability, it seems that there is a need for a spirit of challenge to develop new technologies that can not be defeated by other companies and continue pursuing ideal designs. "Occupations related to the automotive industry" include "car designers", "mechanics", "automobile assembly work", etc. that design interior decorations. Such as it is a problem that continues to reduce the Japan domestic mechanic population as a "mechanic shortage", for the entire industry challenges have also been picked up, the contents that can be used for the job research and industry research, such as employment It is written.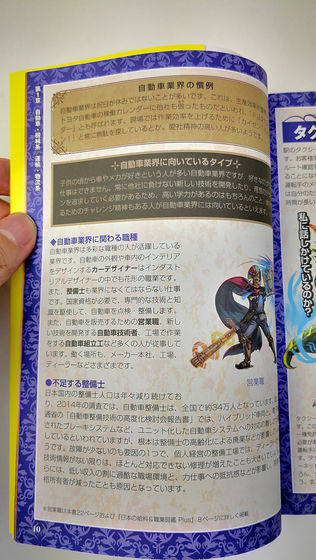 I will also look at other occupations. "Dwarf of the industry", monozukuri "Comprehensive heavy machinery manufacturer employees" gathering craftworkers who support Japan. Because there are things involved in life due to mistakes, accidents, etc., it is said that people with serious hands are serious. The average salary is also higher than the average in Japan.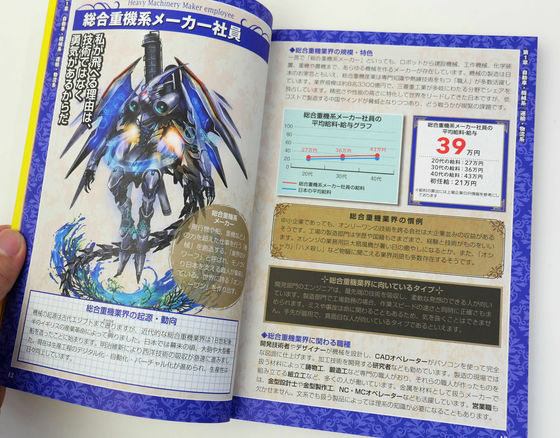 The champion of the airspace world "Airline employee". It is sensitive to the words "delay" and "fault" because he always thinks of punctuality and safety first. The average salary is 380,000 yen, which exceeds the average salary in Japan.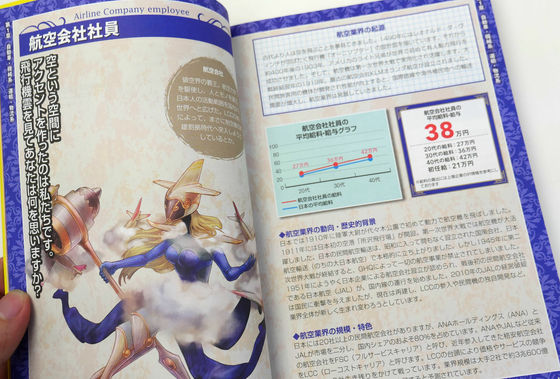 It is also a blood vessel in Japan and the "railroad company employee" which is also said to be an economic artery encounters troubles such as passenger's fights, sudden illnesses, injuries and injuries every day, so he seems to be unable to act on most things. The average salary is somewhat higher than the average in Japan.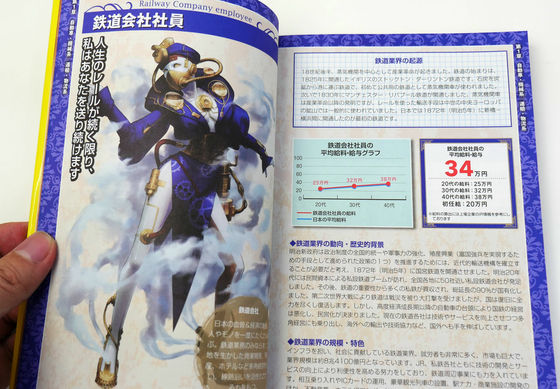 In Chapter 2 "Food and Agriculture System", "Food Manufacturer Employees" first appeared. In the food industry, contamination of a single hair may lead to bankruptcy, and sanitation management is thorough. For this reason, it seems there is a thing that covers all but the eyes, and there is a thing that someone does not know who. If you train, you will be able to master special skills that can communicate only with hand signs and eye movements. The average salary is 430,000 yen higher than the average in Japan.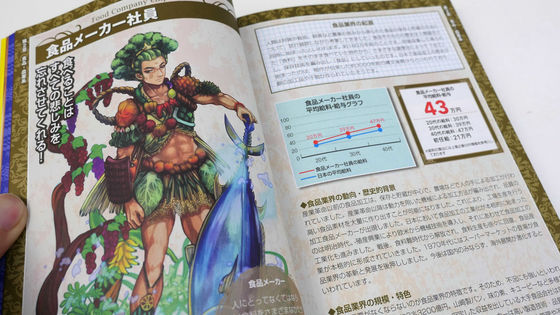 Job "rice farmer" to refine "rice" which is one of the sacred food "five grains". Although working hours have been shortened due to mechanization and the spread of agricultural chemicals and chemical fertilizers, working hours have been shortened, but it can not be harvested once a year, and it also depends greatly on natural conditions, so the number of full-time farmers is decreasing. In addition, it seems that there are an increasing number of farm households selling drinks directly and selling the Internet by contracting directly with supermarkets and convenience stores other than rice branches. The average salary is 410,000 yen, but salaries are not up and down by age.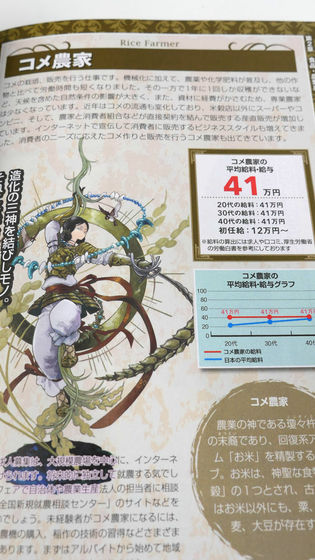 "Leisure-based company employee" decorates the top of Chapter 5 "entertainment, entertainment and media systems". Employees who are called "fairies" who use various magic, such as removing love, bonds, anxiety, belong to. The average salary is 330,000 yen, but it seems that salaries tend to be lower in rural facilities compared with major companies.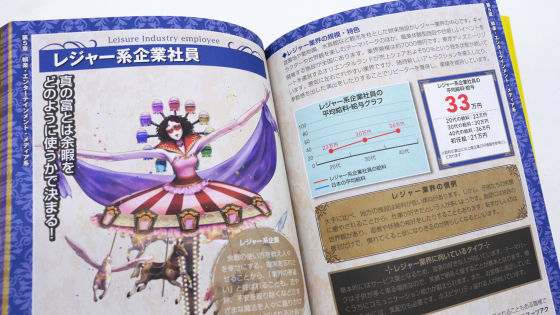 "Drone pilot" is said to be "a near-the-sky champion" because it can manipulate the high-difficulty skill "aerial shooting" which simultaneously performs drone operation and camera work. The average salary is somewhat lower than the average in Japan, but since various fields are adopting drone, it seems that we can expect future growth.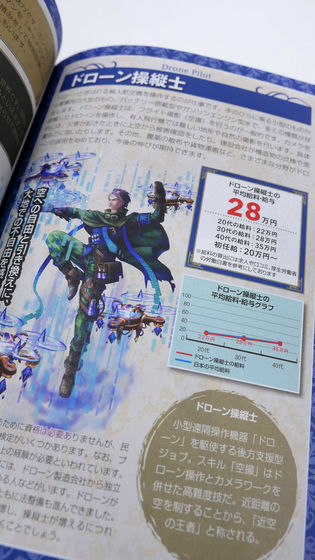 "Instagram glamor" that grabs the heart of followers, using visual magic "Instrumentation", and utilizes "Hashtag" to disseminate information. As popular Instagram Grammar, opportunities to earn salaries come, but the way to earn income seems to be long.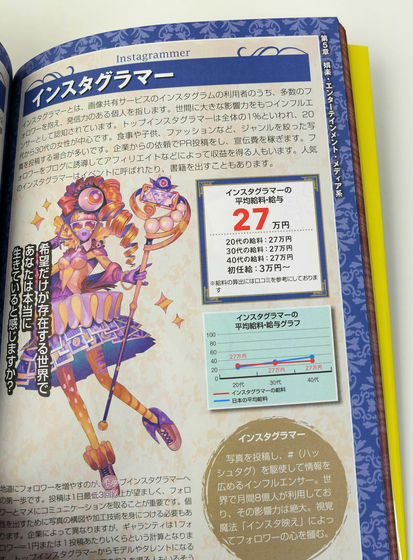 Chapter 9 "Other occupations" includes "Antarctic observers" who master the "overwintering" skills ... ...



In the game with martial arts play "Shogi", especially professionals are featured about the profession of "professional shogi" who can earn reputation such as "Dragon King" and "Shakujo."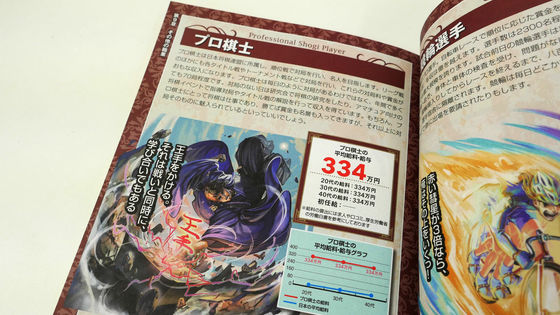 Other, manipulate the sacred treasures "tactics", such as to release the potential of the wrestlers master the spell of "Hatsuki Yoyo (good Bagua)", "sumo referee", you can learn more also about the profession that can not be know usually .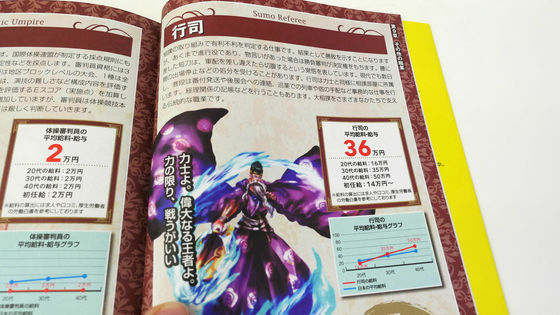 In addition, the price of 'Japanese salary & business professional businessman Special' was Amazon with 1080 yen including tax.

Japanese salary & amp; job charter businessman by industry Special | salary BANK | book | mail order | Amazon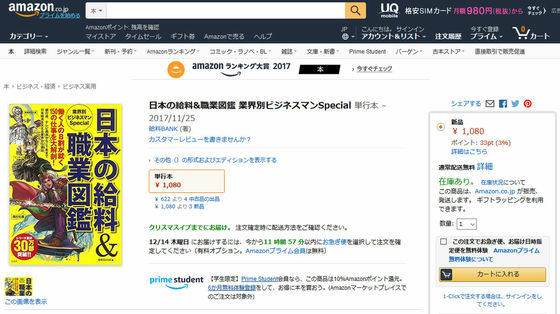 in Review, Posted by darkhorse_log