"Children's Otobu character books" that arranges the Japanese professionals in a manner that is pretty game characters and understands the job contents to pick up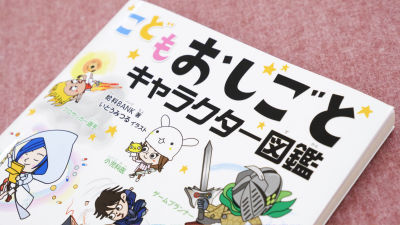 With the word "Become a good-looking adult", the elementary school student expresses Japanese occupation as a pretty 3-life character and commentary on salary and work content is "Children's Old Character Guide"is. I explained RPG style Japanese profession and salary "Japanese salary & professional picture book businessman by special"Japanese salary & vocational guidebook" series for children, with regard to occupations popular among elementary school students about "job content" "way to get to work" "interesting place" "difficult place" I will explain it clearly.

Children's Old Character Enthusiast │ Official WEB Site of Takarajima Treasure Island Channel
http://tkj.jp/book/?cd=02768801

This is "Children's Job Character Chart." The size is 21 cm × about 20 cm, and characters on the cover are drawn from "professional soccer player" to "patissier", "weather forecaster" etc. It is obvious at a glance that a wide range of occupations are picked up.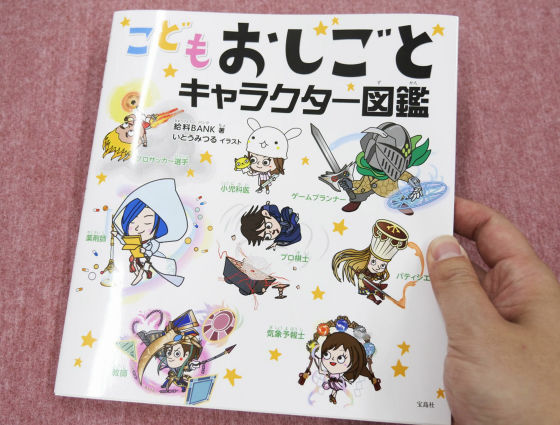 The thickness is about 1 cm in all 95 pages.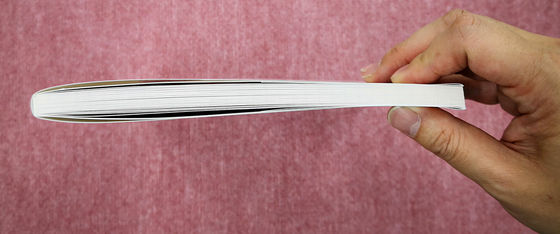 For each occupation, illustrations, occupation names, abilities such as salaries and special skills that can be obtained for occupations, introductions and explanations of occupations are written. Every kanji has its phonetic symbols swayed, making it easier for children to read.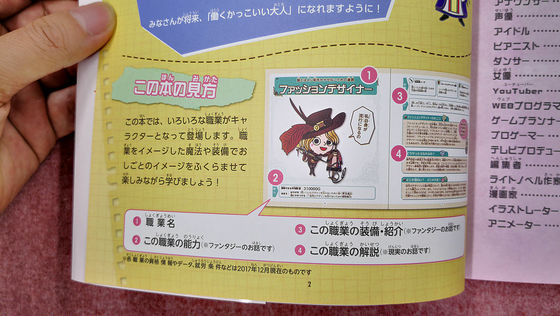 "Children's Wedding Characters Book"Salary BANKFrom the occupation posted in, we picked up 77 species and chapters by genre. The table of contents is as follows.

◆ Chapter 1 Performance / Creative System Job
◆ Chapter 2 Job of Food and Drink Services
◆ Chapter 3 Education · Public Officer System
◆ Chapter 4 Job / Medical System Job
◆ Chapter 5 Sports · Other Job

The occupation that comes first in Chapter 1 is "fashion designer". A woman who looks like a cowboy style has rapier.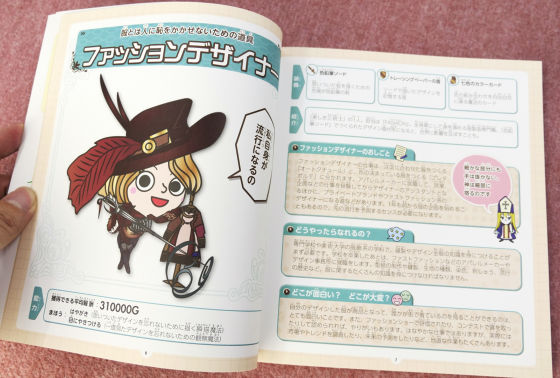 While clothing has extraordinary thoughts written on clothes and "clothes are tools for not shameing people", it is strong that it will definitely build up from the words "I become fashionable" I feel that my mind is a cowpea.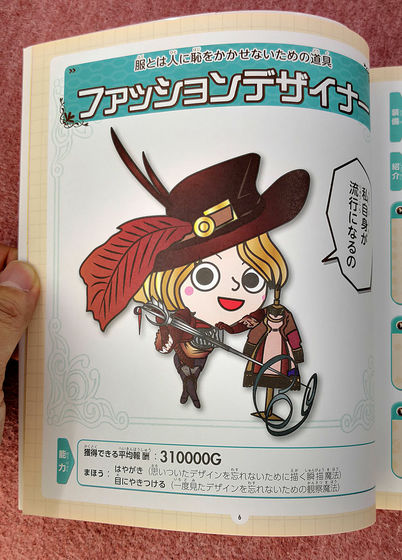 On the lower side of the illustration, the professional abilities are written. The average reward is 310,000 G, I remember the magic "Fading" instantly drawing what I saw and the magic "I will give up on my eyes" to remember the design I saw once.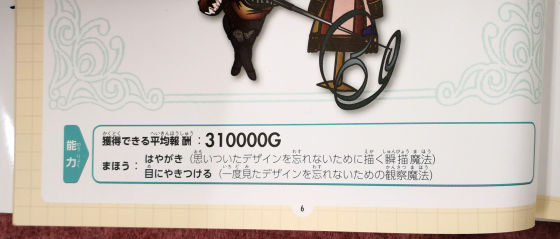 On the right side page, "Colored Pencil Sword", "Shield of Tracing Paper", "Nichiiro Color Card" are cited as equipment normally equipped by "Fashion Designer", and design drawings are included in "Introduction" When it comes to shape, there is a possibility that it may affect the world. Below this is ...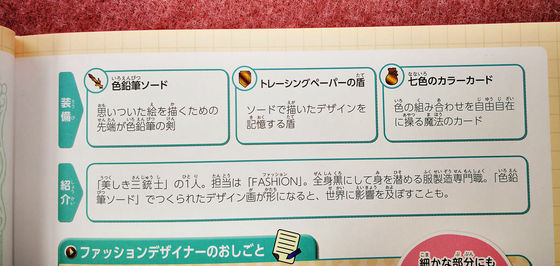 "Father designer's work" is written. There are two ways to work "Haute Couture" and "Pret - a - Potte", "How can I do?" Is a concrete career path to the job.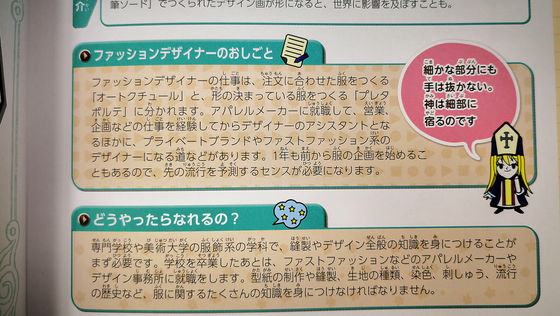 Furthermore, under it there are items "Where is fun? Where is it tough?", "Fashion designer" is written at a glance at a glance, but there are many things that are actually steady work, etc. About the unglamorous part Also, it is mentioned securely. Information that is completely unknown to the person who does not engage in the industry is also written, so there are many things that seem to be "heee" even though adults read it.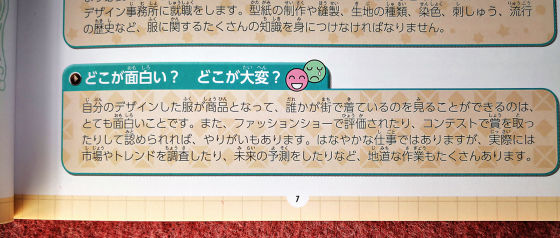 I will also look at other occupations. "Acting on media such as television and" It's nothing cute! "announcer". The average reward is also as high as 560,000 G, and it is a glamorous job, but it seems that time tends to be irregular due to news programs and variety shows, and it is a very hard work that uses physical fitness.



Then, to summon the "Animal Voice" and anime characters to reproduce the animal sounds like a real in the real world the magic of "character summons", master freely "Voice actor". The average reward is considerably low at 160,000 G, it seems to be very difficult for them to become top-class voice actors who can expect high rewards. Once it gets up, you can also be active in a wide range, such as stage appearances, readers, moderators and radio personality.



Enchanted with talk and make people smileYouTuber"YouTube bar. Even in the popular job ranking, it is one of the new generation jobs that began to reign at the top, and anyone can start it if all the equipment is arranged. At first glance, it seems to be very fun, but 80% of YouTube is income less than 1,000 yen a month, a few% of people earn more than 1 million yen is a very harsh industry. It is the first step for becoming a popular YouTube, keeping posting everyday every day not only myself but also videos that many people can enjoy as it is.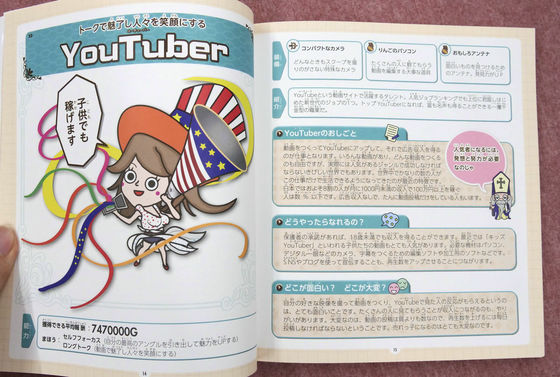 The beginning of chapter 2 "Food and service / service system gifts" is a knight who uses wheat flour, eggs, sugar, butter, and refines the item "Western confectionery"A pastry"is. The average reward is 220,000 G. In addition to making sweets, we do a lot of work such as customer interaction to clean up the store, order materials, and prepare tools. Work is very hard work, but it seems that it makes me feel very rewarding to make sweets that makes guests exciting.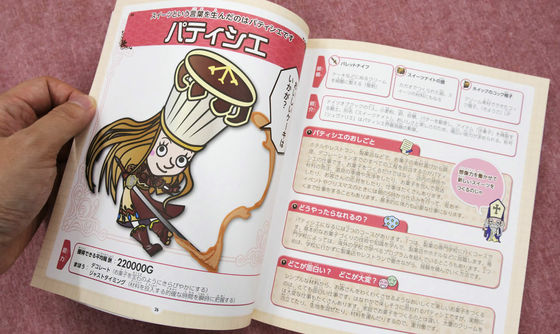 Senior officials are also referred to as "charisma"Hairdresser". In order to become a hairdresser it is necessary to pass the national exam and it takes at least 2 years to get the entrance examination. Even if you become a hairdresser, it is serious that you practice cuts until late at night or go to a workshop after the shop's opening is over. But when the customer likes the hairstyle you thought, it looks very happy.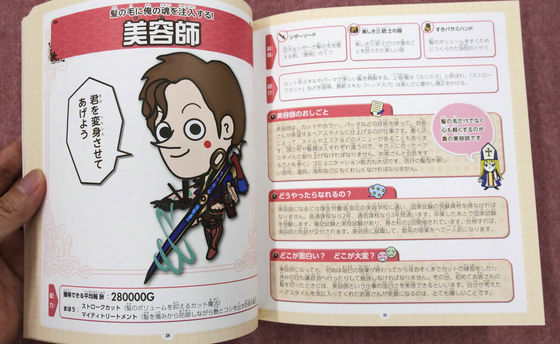 In chapter 3 "Job of education and civil service system"ChildminderAppeared. Using Maho "Hameln", you can guide children smoothly and safely. Being a child lover is, of course, important, but people who are healthy, fit and have a bright personality are suitable.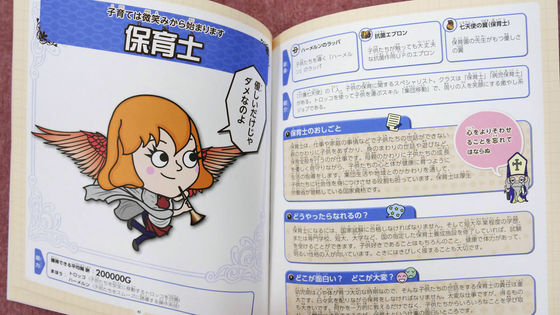 Use Maho "Netsuku" and "Daigeki", sometimes hot, sometimes warmly teach students "teacher". We will do a lot of work such as administration of responsible class, living guidance, health observation and safety management, office work, correspondence to parents. It is important to teach morality in collaboration with parents. The average compensation is as high as 370,000 G.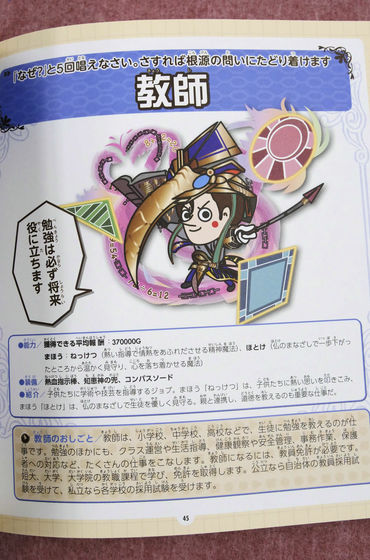 Manipulate absolute inevitable interrogation skill "job questions", love justice, beat evil "A policeman". Working in an incident or an accident site involves dangers and pressure of yourself, but it is a job that feels very rewarding. The average reward is considerably high, 490,000 G.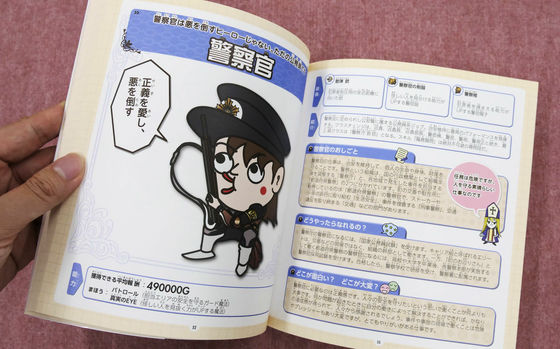 In Chapter 5 "Sports / Other Job Gadgets", starting with "Rookies", you can earn a title such as "King of Stealing Base" or "Striking King" by raising grades, and "Pro baseball player"...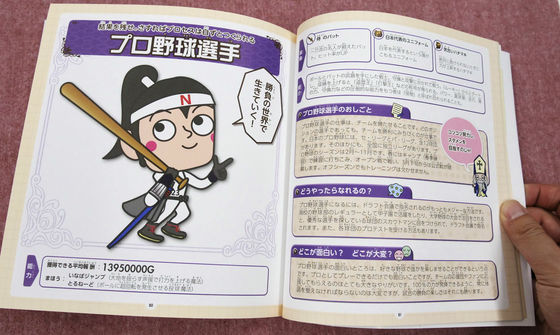 The events are different, similarly active in the competitive world "Professional football player"And others are also taken up.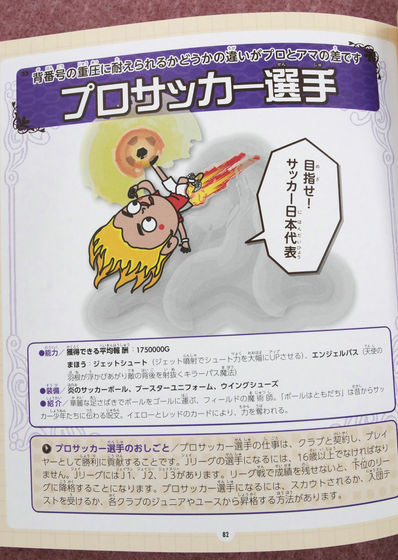 Besides, the average reward of 700,000 G "A pig farmerYou can also learn about occupations that you do not know quite well, such as new discoveries not only for children but also for adults.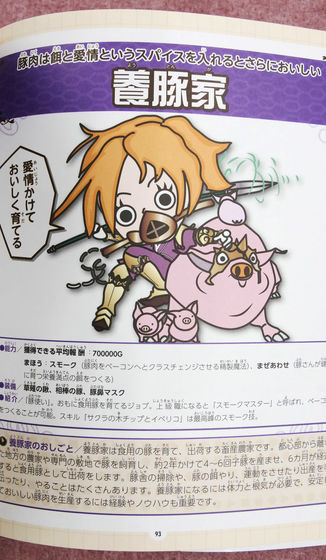 "Children's Wedding Character Diagram Book" was 1620 yen including tax with Amazon.

Children's Old Character Enthusiasts | Salary BANK, Ito Mitsuru | Books | mail order | Amazon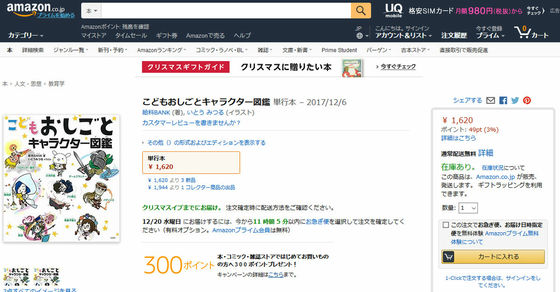 in Review, Posted by darkhorse_log