I bought a cheap prepaid SIM card "Three SIM" for use in European countries in Japan and used it in England & Germany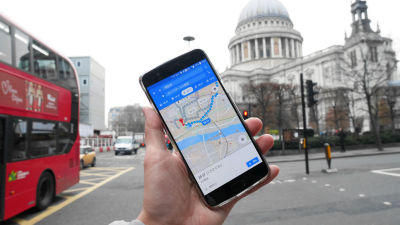 UK mobile communications company "Three'S SIM card is cheap prepaid SIM card that is perfect for traveling around Europe, as it supports roaming not only in the UK but also in European countries. Besides, Three's SIM card is also available in Japan, so it's easy to use the airport arrival immediately without having to procure a SIM card on site. I tried cheap prepaid SIM card of Three for Europe trip.

Compare the Best SIM only deals on contract and PAYG from £ 5 | Three
http://www.three.co.uk/Store/SIM

This time, Three's SIM card was acquired in advance at Amazon.co.jp as a mobile circuit for staying in Europe including England. With SIM lock free terminals, mobile communication is possible at a much cheaper price than foreign packet services offered by domestic carriers.

This time I tried it with capacity 3GB and it is valid for 90 daysThree Data Communication Only Prepaid SIM 【3 GB Type】 【Available for up to 90 days】SIM card (Three SIM). Incidentally,Attention is necessary because tethering is not supported.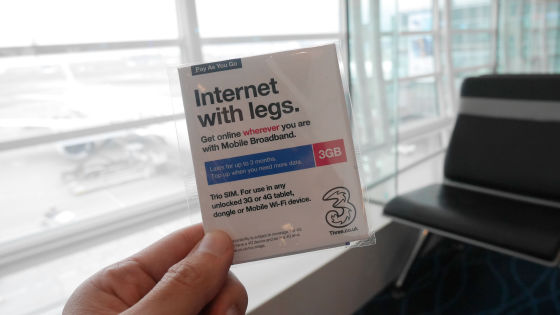 On the back of the card was a Japanese manual written with instructions on how to connect. However, on many SIM-free terminals APN is automatically entered, so there is nothing to do.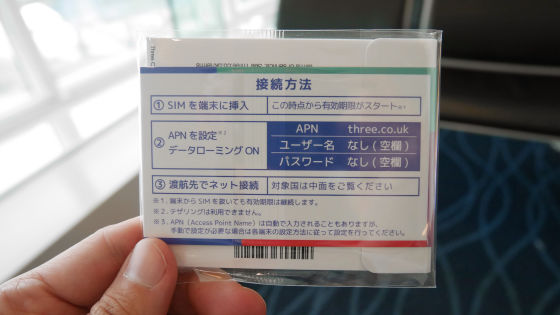 The SIM card is normally Triple compatible with SIM · Mini SIM · Nano SIM.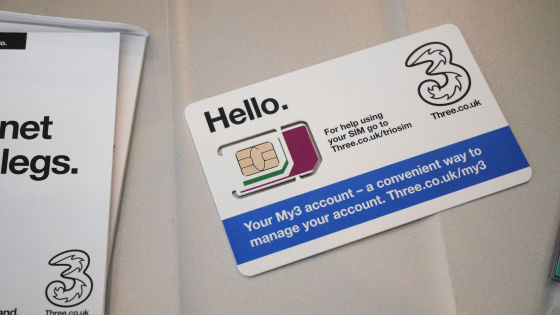 If it is a DSDS-compatible machine, you can use it while inserting the SIM card used in Japan. However, in order to avoid "Pake death" abroad, it is safe to withdraw the Japanese SIM card. If you get a SIM card for mobile line in advance in Japan, you can save time and effort to obtain a SIM card abroad and it will be very easy as it will be possible to reach the airport immediately.



This time I arrived at London Heathrow International Airport in the UK, and then turned "Mobile data" on smartphone equipped with Three SIM. The Three SIM is activated when it is inserted into the mobile terminal, and digestion of the use period of 90 days starts from that point.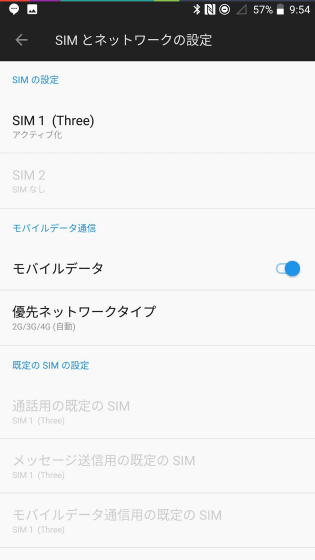 When using it with dual SIM, it is convenient to change the name of the SIM card.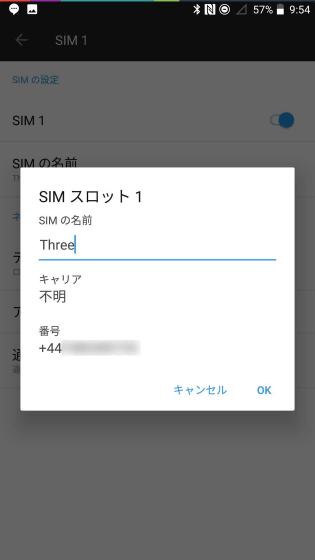 Immediately, SMS sent a guide on paid options on calls. Of course, if you do not talk, there is no additional payment, and 3 GB of mobile communication is possible.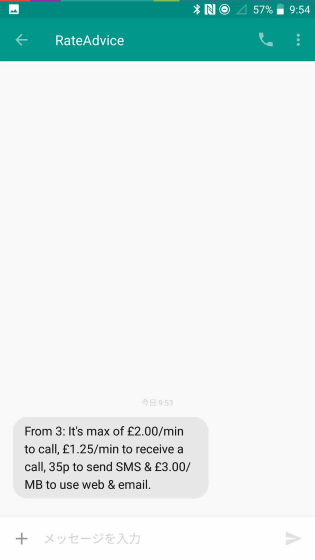 After waiting for a while, the sign of "4 G" arrived at Antenna Pict and we were ready for mobile communication. The line speed at Heathrow International Airport was 24 Mpbs and was comfortable.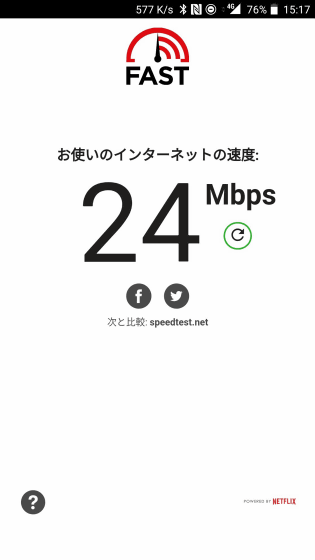 There is no scenario where concern about speed is anxious in London city. Combined with navigation apps such as Google Maps, it will be a strong side of sightseeing.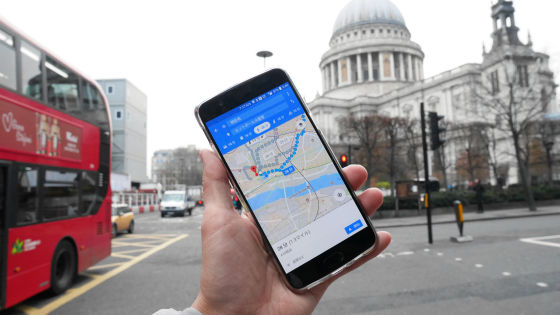 By the way, I moved from London to Germany / Munich, but Three SIM could be used without problems with Munich just by turning "roaming on".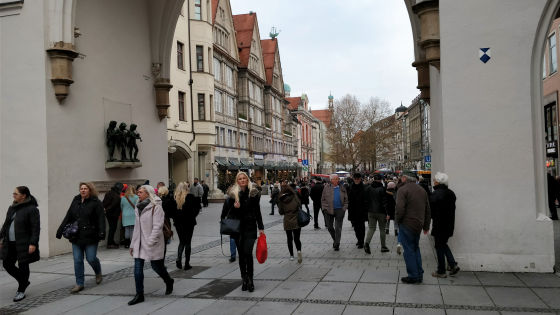 Three SIM can be used not only in Europe but also in a wide range of 42 countries including Australia, Hong Kong, Macao, USA, Indonesia. Since it is also available in Japan from Amazon.co.jp etc., it is convenient without wandering in search of SIM card at travel destination. In addition, the effective period will not be digested unless you inserted into the mobile terminal, and kept concealed in travel bags, might be useful in case of emergency.

"Three data communication exclusive prepaid SIM [3 GB type] [maximum for 90 days valid]" used at the review is 2740 yen (free shipping) by Amazon.co.jp at the time of article creation.

Amazon | Three Data Communication Prepaid SIM 【3 GB Type】 【Available for up to 90 days】 | SIM card mail order