US compatible SIM card 'MOST SIM' review that data communication can be unlimited & tethering is also possible and calls and SMS are also possible.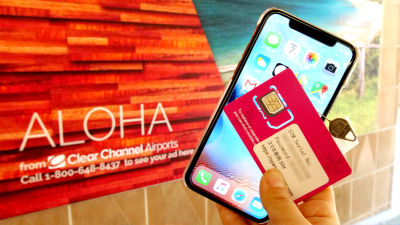 If you go abroad, you should expect to buy a SIM card at the airport first ... There should be a lot of people expecting to flow to Hawaii, what I learned when
visiting
Hawaii is
Daniel K. Inoue International Airport
The airport has no place to sell SIM cards. In order to arrive at the site and use SIM card immediately, there is no other way but to buy in Japan in advance. T-Mobile can be used in the US, unlimited use of data communication restrictions, unlimited use of tethering, calls and SMS I tried using '
MOST SIM
' that can also do.
MOST SIM | Expert For International Prepaid Card
https://mostsim.com/
In MOST SIM which this purchased with Amazon prior to departure. I can choose a plan for 5 days (2650 yen) to 120 days (23,600 yen), but this time
I purchased
3490 yen ones on
Amazon for
10 days. The point to note in MOST SIM is that it takes 2-3 days to activate, so it needs to be purchased and activated before leaving Japan. However, the manual says '2-3 days', but Amazon said 'Please complete activation application at least 1 day before the opening date', so it may be barely possible even 1 day before.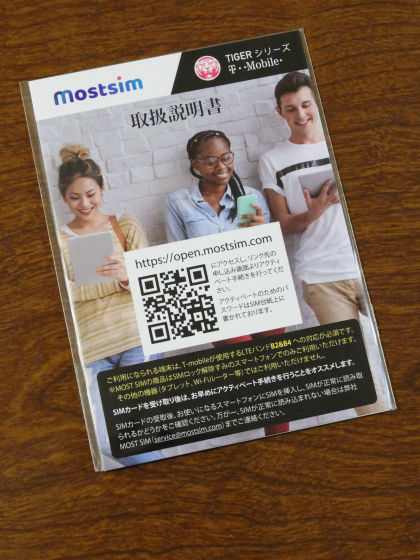 When I open the folded paper ...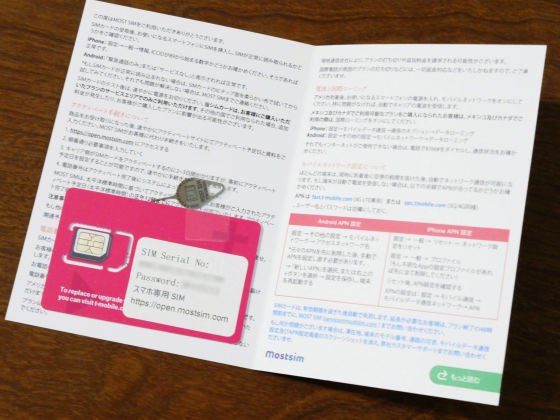 Inside was a card with a SIM card and a pin for removing the SIM card slot, and a SIM serial number & password written on it. The card is compatible with all sizes (Standard, Micro, Nano).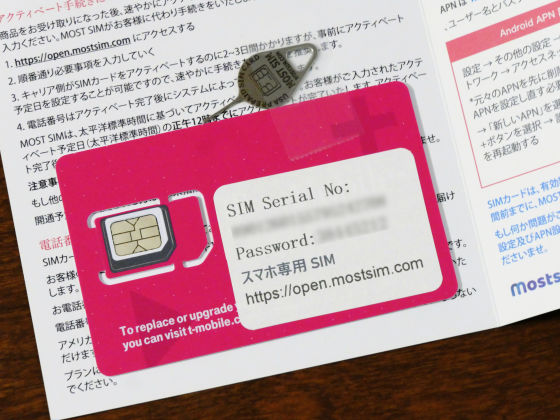 At first we open
MOSTSIM activation page
with smartphone to use abroad. As such a page appears, scroll and ...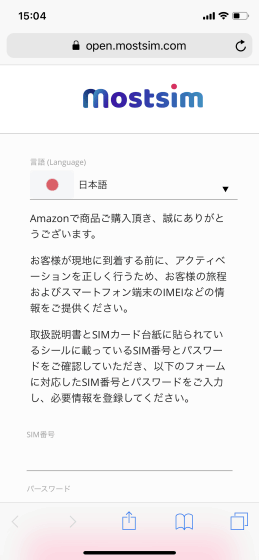 Enter your SIM number and password and tap 'Next'.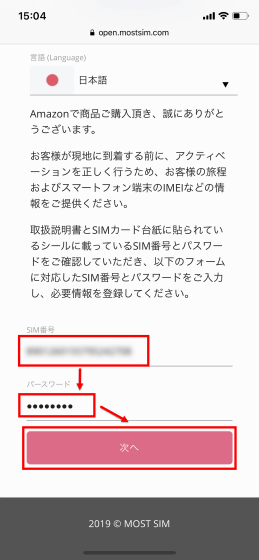 A page will appear, allowing you to enter activation information to enter IMEI, time of stay, contact information, etc.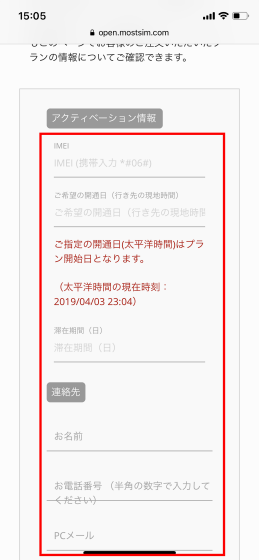 Since I used the iPhone this time, open 'Settings'-> 'General'-> 'Information' on the iPhone, and long press IMEI to copy the number.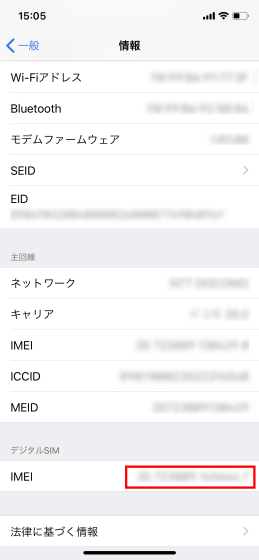 Return to the previous page, enter the residence time, name, phone number, email address, Amazon order number, etc. in addition to IMEI and tap 'Next'.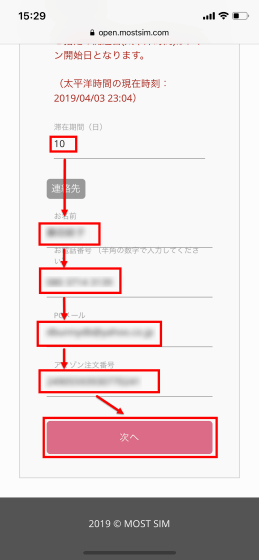 A confirmation page will appear. Press 'confirmed' to complete the preparation. The work to be done in Japan is up to this point, and all you have to do is replace the SIM card locally.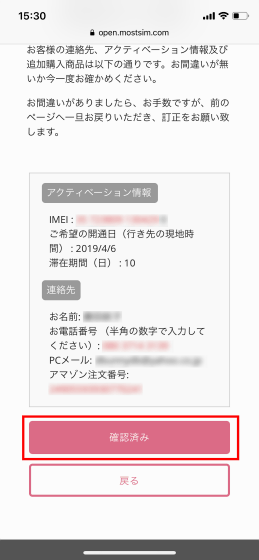 Arrive in Hawaii.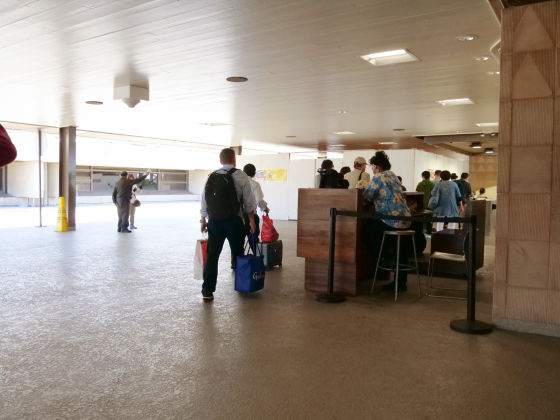 Take out the brought SIM card ...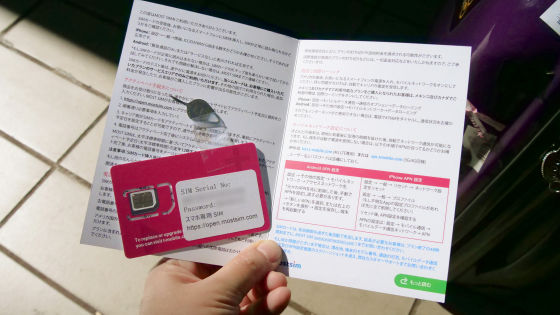 Use the supplied pins to eject the iPhone's SIM card slot.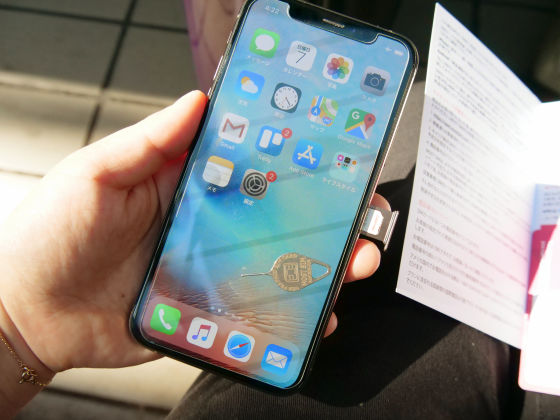 Since MOST SIM is a T-Mobile official SIM card, the card contained the 'T-Mobile' logo. Replace the card ...



Release the iPhone's Airplane mode, which was set when you were on the plane. Communication of T-Mobile LTE became possible in just a few seconds.



The top page of GIGAZINE can now be opened successfully.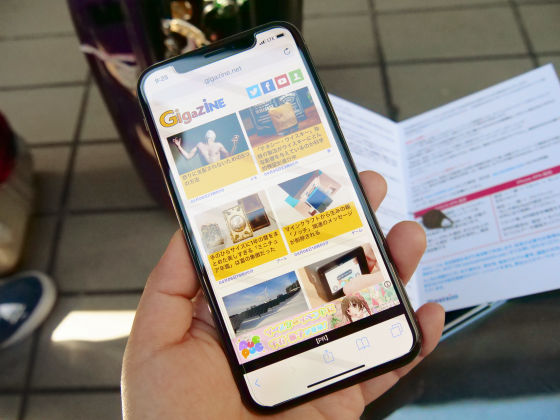 I measured the speed at the airport 2.5 Mbps. MOST SIM can use 3G / 4G LTE net, but if companion radio wave using Softbank's
American unlimited
is stable, it might be said that it is a little late as it is about 10Mbps. However, it is not a feeling of uploading a large number of raw images, but it is not a problem at all if it is a daily communication.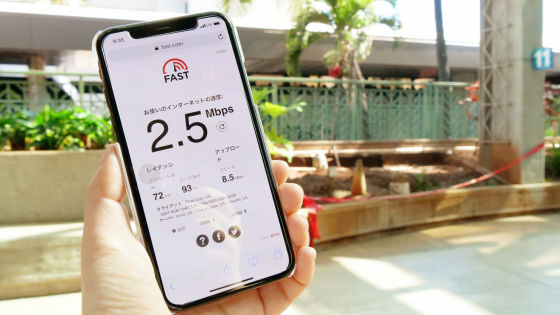 In addition, it is also possible to extend the validity period of the SIM card from the local when the stay schedule has been extended due to the delay of the plane. If you send a message 'I want to extend' to '[email protected]' 48 hours before the deadline, the following reply will be sent. I can extend the time limit for an additional charge of 790 yen per day, so click on the link in the email ...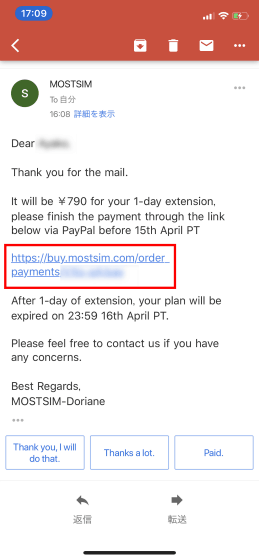 You will be redirected to the PayPal page. If you have a PayPal account login, if you do not have a credit card on the spot, you can make a payment by creating a PayPal account.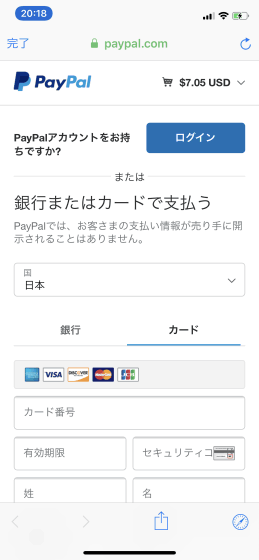 An example of a T-Mobile 4G LTE B2 / B4 / B12 compatible smartphone that can use MOST SIM is as follows.


[IPhone] XR / XS MAX / XS / X / 8/8 Plus / 7/7 Plus / 6s / 6s Plus
【HUAWEI】
・ HUAWEI P20
・ HUAWEI Mate 10 Pro
・ HUAWEI Mate S
・ HUAWEI Mate 9
・ HUAWEI P10 plus
・ HUAWEI P10
・ HUAWEI P9
・ HUAWEI honor-8

【SAMSUNG】
· SAMSUNG S8 SM-G950P
· SAMSUNG S6 SM-G920I / SM-G920T

【SONY】
・ SONY Xperia XZ2 Softbank
・ SONY Xperia XZ1 SO-01K / Softbank
・ SONY Xperia XZs SO-03J / 602SO
・ SONY Xperia Z5 E6653

MOTO G5S XT1790 / XT1791
・ HTC U11


In addition, an example of a smartphone compatible with T-Mobile 4G LTE B2 / B is as follows. Although the B12 support is not mandatory, the radio reception will be better if it is supported.


[IPhone] iPhone 6/6 plus
[HUAWEI] HUAWEI Ascend Mate 7
【SAMSUNG】
· SAMSUNG S8 SM-G950T / G950T1
· SAMSUNG S6 SM-G920V / SM-G920R7
· SAMSUNG S6 edge SC-04G

・ SHARP AQUOS R softbank
・ ONEPLUS 5 A5000
・ STAR WARS Mobile softbank


The areas such as Guam, Canada, and Mexico are not eligible for the above SIM card.