The world's largest game event "BlizzCon 2017" opens, Blizzard gamers' enthusiasm for the local repo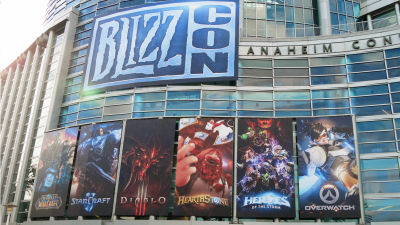 Blizzard Entertainment(Blizzard) held a game event "BlizzCon 2017"Will start on Thursday, November 3, 2017 in local time. BlizzCon, which is the eleventh event this year, is an overwhelming popularity that tickets are sold out in minutes as usual. I participated in a festival that enthusiasts Blizzard's game fans.

BlizzCon 2017
https://blizzcon.com/en-us/

The state of the venue on the day before the opening day (November 2, 2017)
This year also the convention center of Anaheim, California, USA.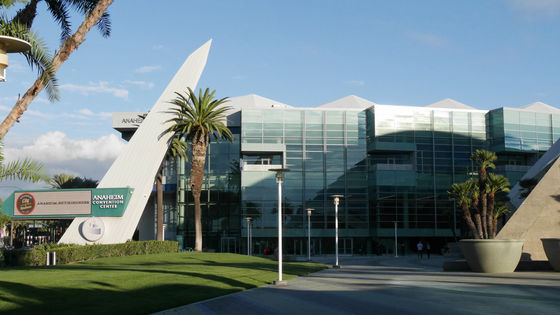 The opposite side across the street is Disney Resort.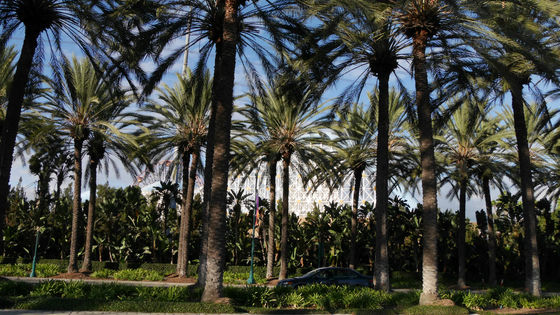 Gamers were already gathering around the venue on November 2, 2017 the day before the opening day.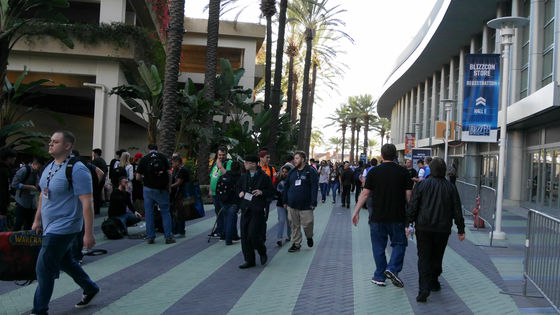 Blizzard 's daypack, which most people carry. Hearthstone (Hearthstone) And Overwatch (Overwatch) Badge is on.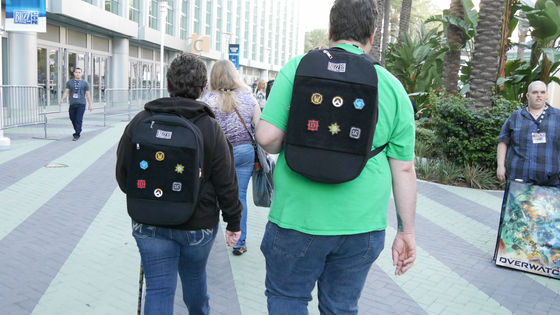 Purchased at Blizzard Gear StoreGoody BagIt is $ 45 (about 5100 yen).Virtual Ticket (virtual ticket)BlizzCon participants including, you can get at a discount price of $ 35 (about 4000 yen).

Grab Your Epic BlizzCon® 2017 Goody Bag - BlizzCon 2017
https://blizzcon.com/en-us/news/21047790/grab-your-epic-blizzcon-2017-goody-bag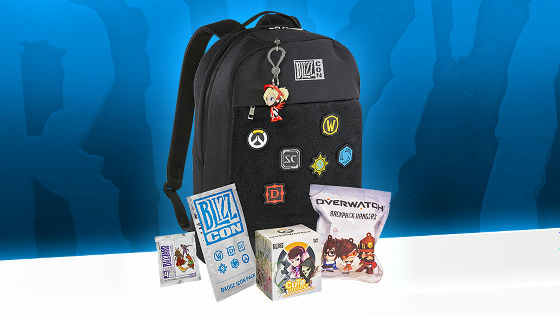 The front of the convention center is a complete BlizzCon specification.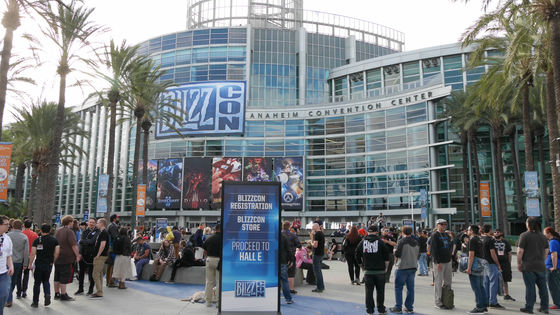 BlizzCon 2017 is decorated with a big signboard of "World of Warcraft", "Starcraft II", "Diablo III", "Hearthstone", "Heroes of The Storm", "Overwatch".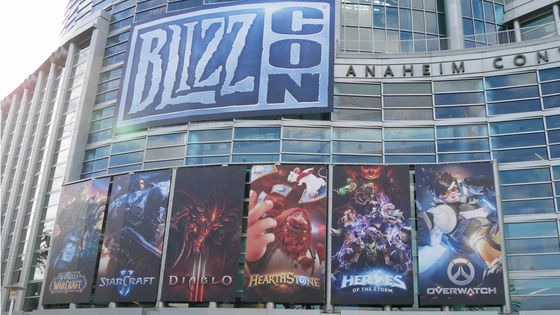 Fans to take a commemorative photo.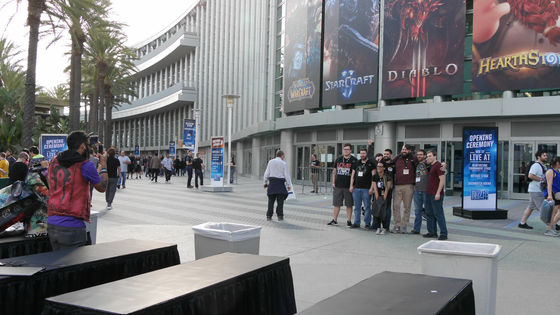 It seems that fans are deepening exchanges in the plaza.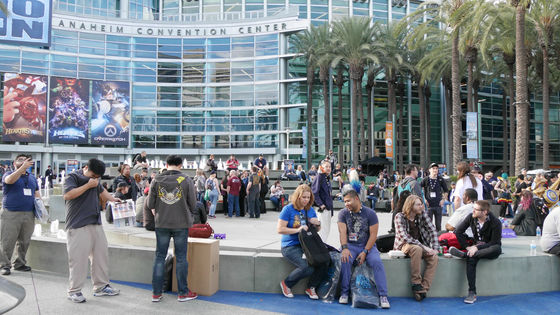 There were also many people who got items such as cosplayers and Blizzard games.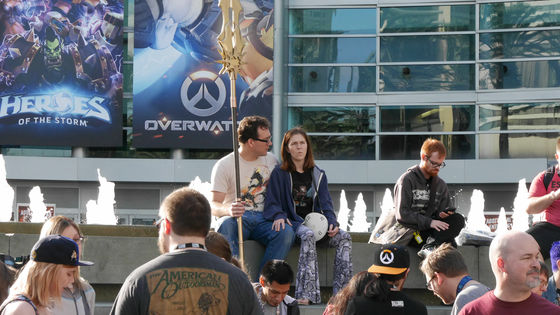 Food Truck also waits.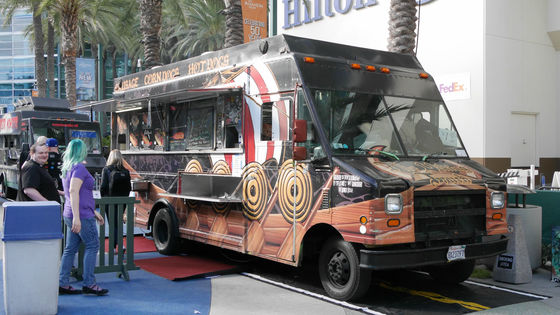 It was totally in the eve of the evening festival mode.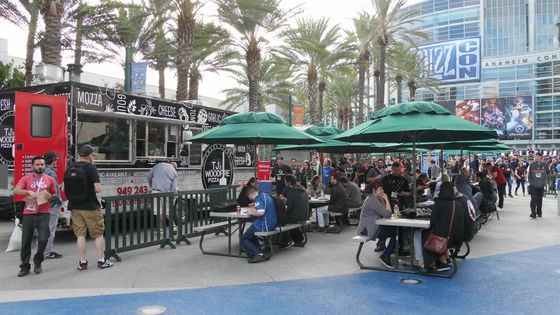 Although it is a BlizzCon 2017 ticket sold out in a few minutes,Virtual TicketIt is still available for purchase.

BlizzCon® 2017 Virtual Ticket - BlizzCon - Blizzard Shop
https://us.shop.battle.net/en-us/product/blizzcon-virtual-ticket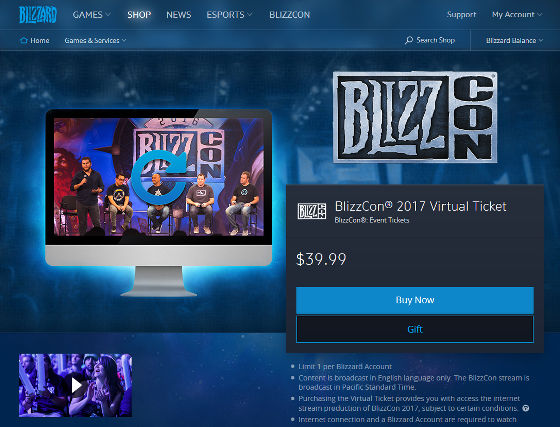 ◆ BlizzCon 2017 Day 1
Before the convention center on the opening day. This state at the time of one hour until opening.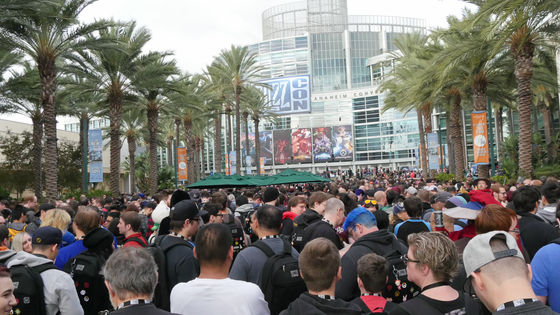 Gamers who fill the street in front.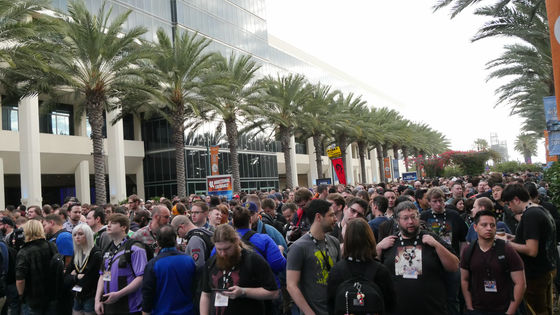 Wait nine o'clock open.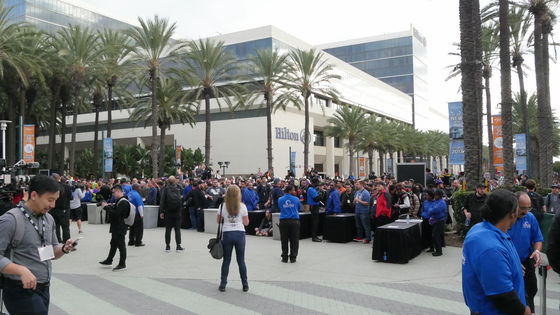 The opening ceremony will start from 11 o'clock local time (3 am on November 4, 2017 in Japan time).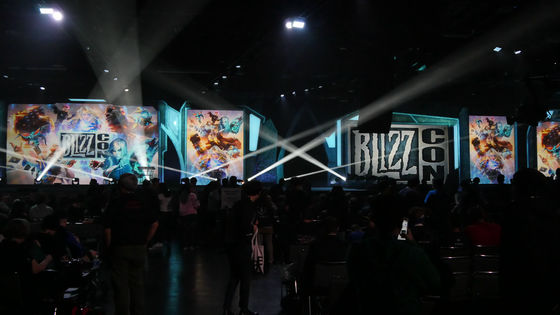 I tried around the venue before the opening ceremony.

StarCraft World Tournament tournament stage. The spectator seat as far as you can see is still quiet.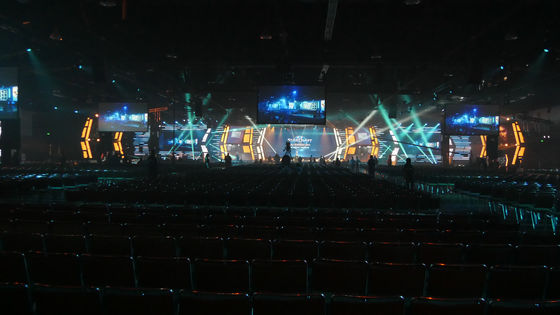 A trophy before the stage.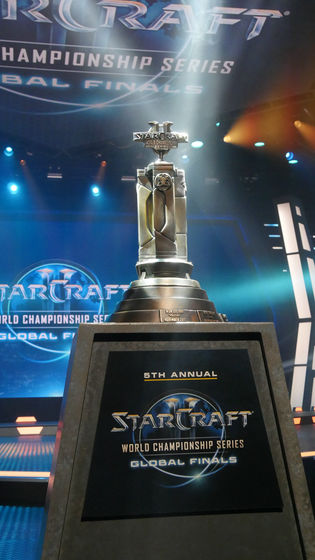 There are 700 demonstration PCs to play World of Warcraft. A demonstration PC is prepared for each game such as Heroes of the Storm and overwatch.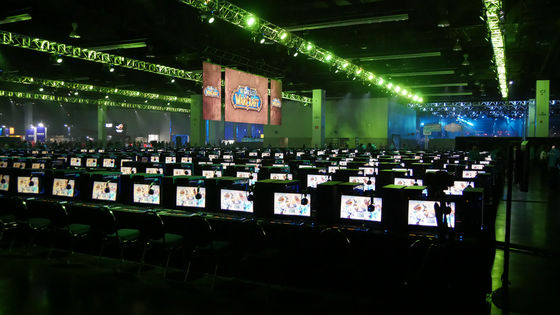 Overwatch Arena will be held worldwide tournament.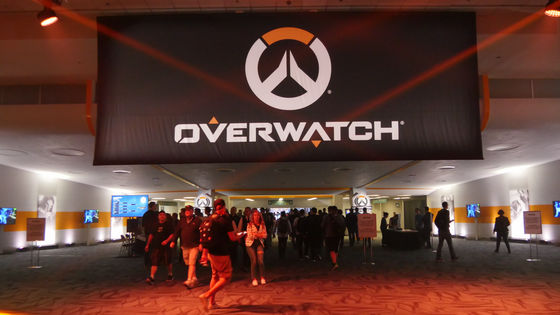 The audience was already being buried around the stage without players. It seems that he is waiting for the stage release of the opening ceremony.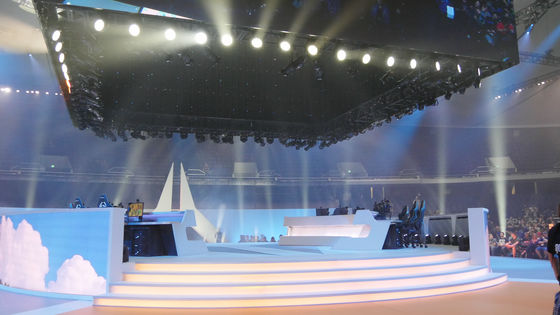 At the BlizzCon venue, the life character figures of the game character were decorated there quietly.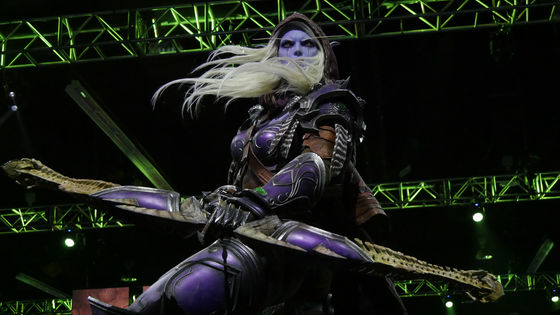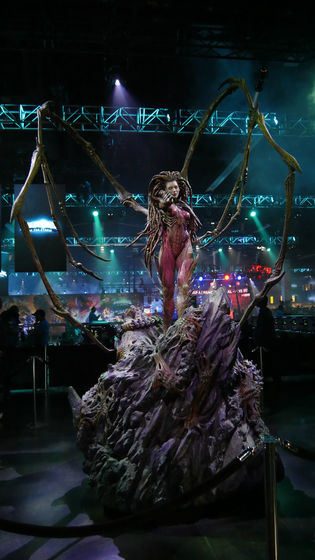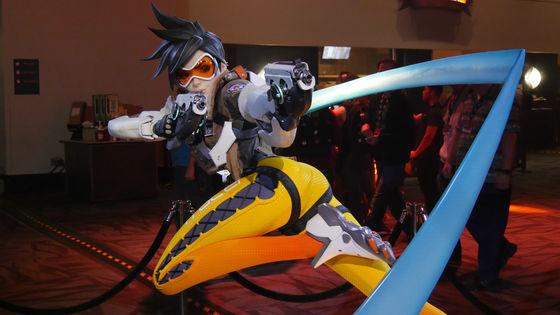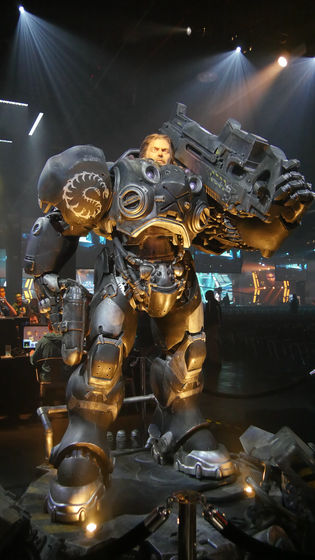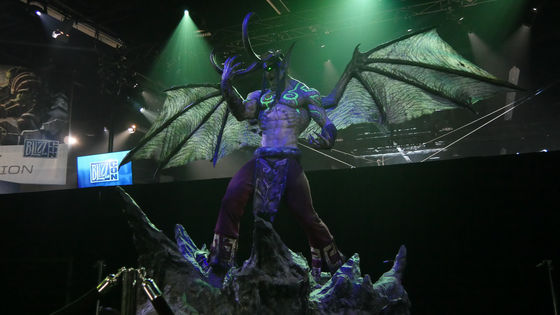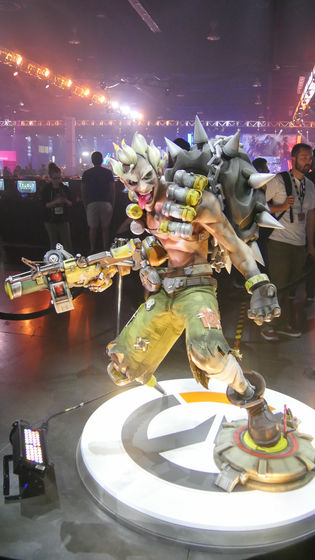 ◆ Opening Ceremony
Opening ceremony began at 11 o'clock and Michael Moheim CEO is on board. BlizzCon 2017 began to be celebrated like a rumbling cheer.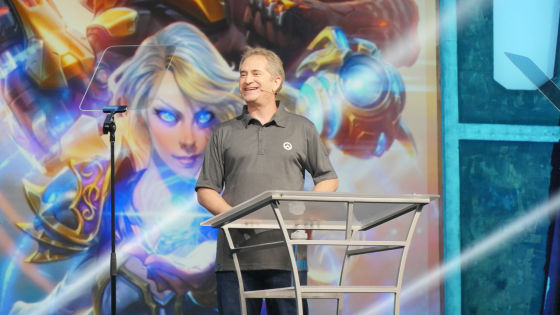 Morheim CEO released "Starcraft 2" free of charge.

PC game 'StarCraft 2: Wings of Liberty' freeing will be announced at BlizzCon 2017 - GIGAZINE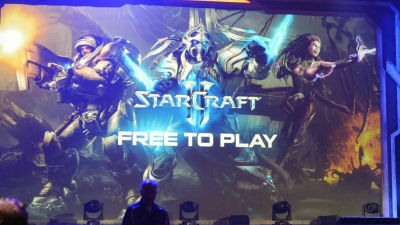 Published the World of Warcraft cinematic trailer "Battle for Azeroth".

World of Warcraft: Battle for Azeroth Cinematic Trailer - YouTube


The expansion pack "Kobolds & amp; Catacombs (labyrinth of cobolt and treasure)" was announced at the Haasstone.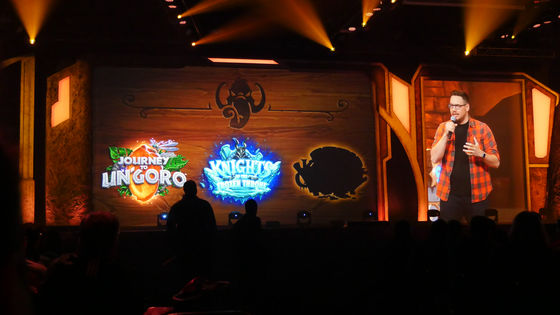 Reproducing the branching situation in the dungeon. The user decides which way to choose two, the story will be expanded.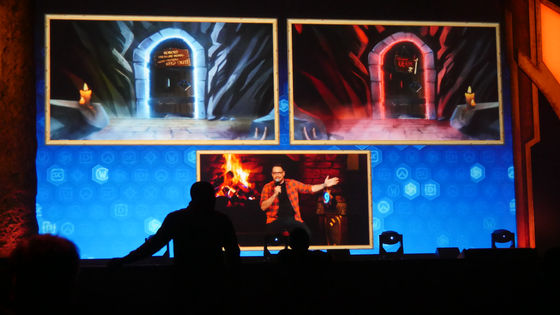 In overwatch related new character "Moira (Moira)" appears.

Blizzard announces new overwatch character "Moira (Moira)" combines recovery and attack - GIGAZINE



The short animation "Honor and Glory" was also released.

Overwatch Animated Short | "Honor and Glory" - YouTube


A new map "Blizzard World" has appeared.

[COMING SOON] Blizzard World | New Hybrid Map | Overwatch - YouTube


Hanzo will join Heroes of the Storm. The Alextrasza of World of Warcraft which appears in the movie below is also planned to enter Heroes of the Storm.

Dragons of the Nexus - BlizzCon 2017 Hero Trailer - YouTube


And in the World of Warcraft presentation, a trailer of "World of Warcraft Classic" was released with the new expansion pack "Battle For Azeroth".

Blizzard's official release of WoW vanilla "World of Warcraft Classic" is suggested by BlizzCon 2017 - GIGAZINE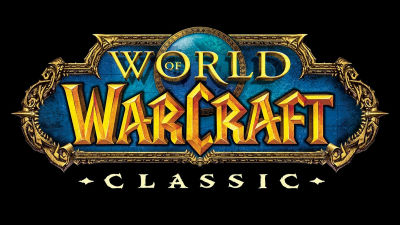 ◆ Main stage
When the opening ceremony ends, the audience will fall into the stage of each game.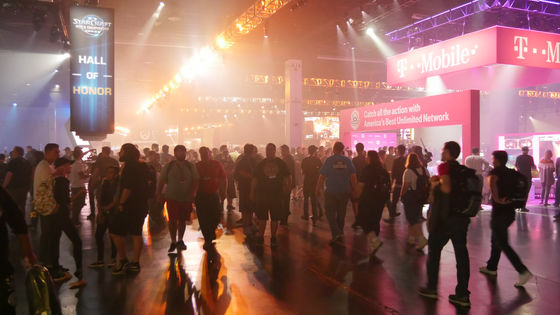 There are lots of people everywhere. How many tens of thousands of gamers there are ......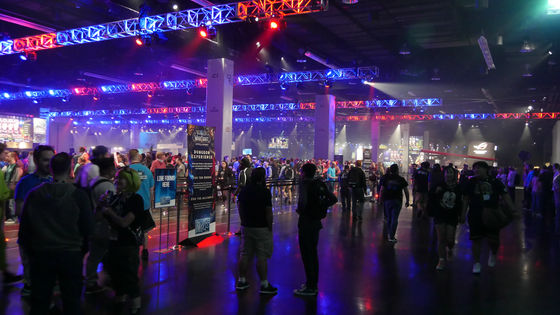 Sequentially many lines.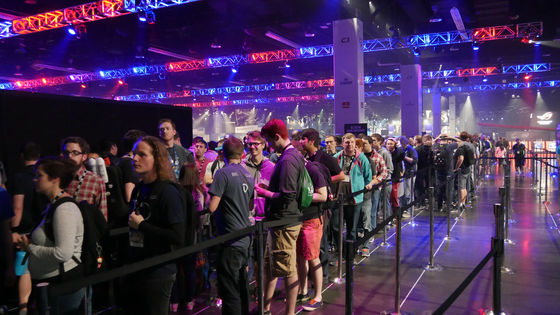 It was a queue waiting for a demo PC. Both of the demonstration PCs are full. I was eagerly trying out the new features of each game that was announced at the opening ceremony.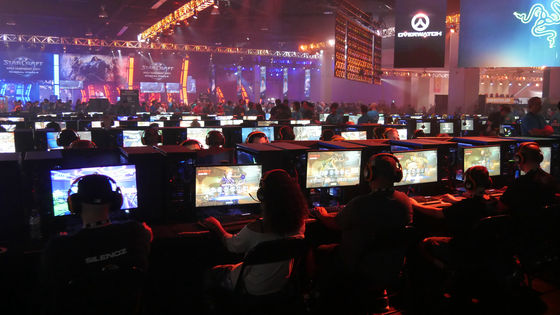 Overwatch Arena is a row that lasts long until the entrance. World competition is being held, it seems that entry restrictions are taking place.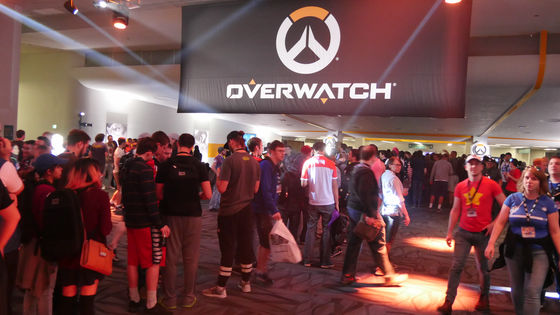 Inside, the Chinese team VS France team had a hot battle spreading.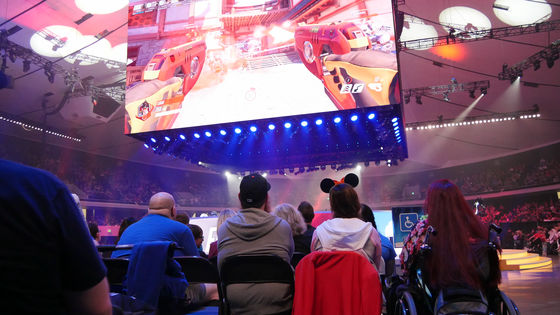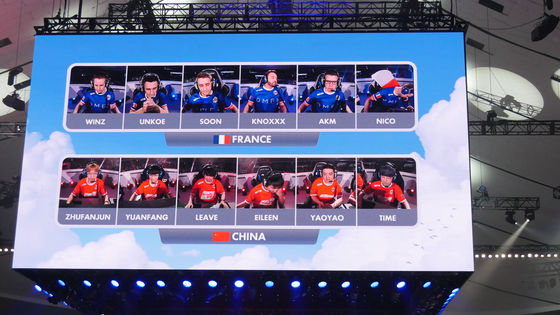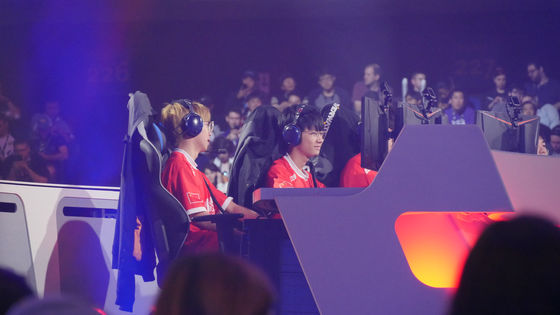 A crowded seat full of occupancy. We surround the stage by 360 degrees.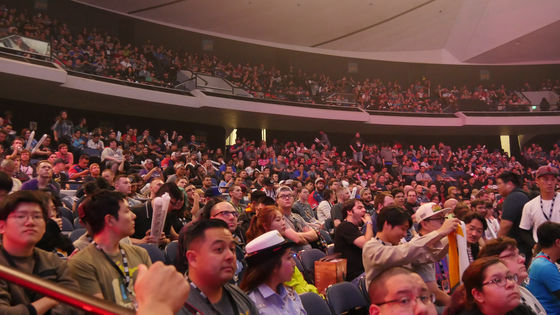 Also a cosplayer who looks hot battle.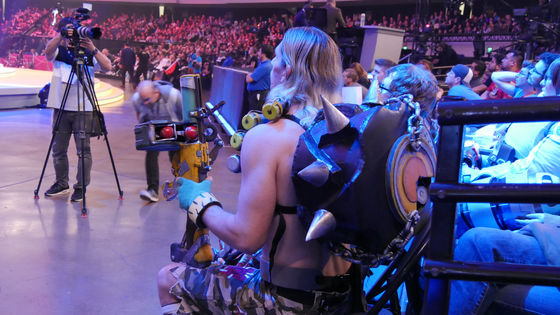 A state of overwatch world competition was watching a lot of people in the public view state with a large vision outside the arena.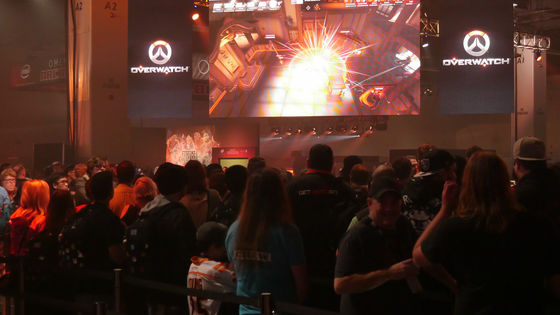 BlizzCon has a large number of cosplayers as well.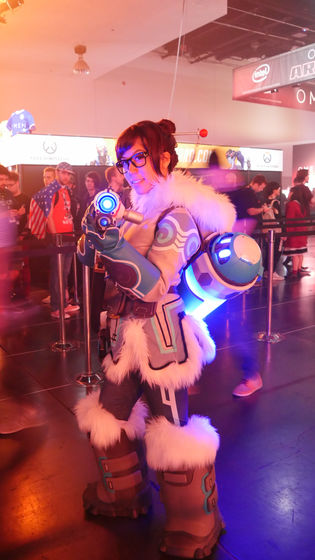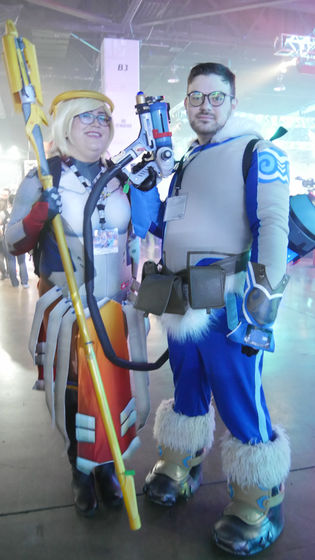 People with high levels were asked to take pictures.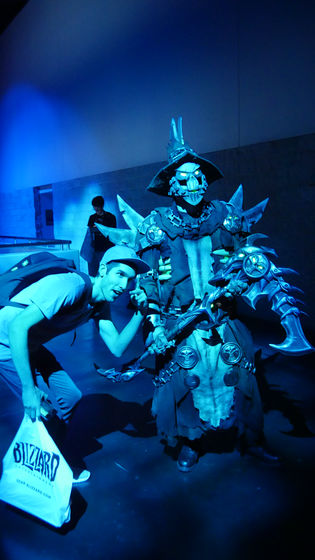 The exchange between cosplayers seems to be flourishing.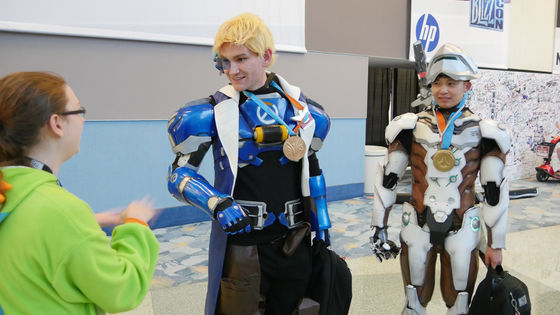 Northern Stage away from Main Stage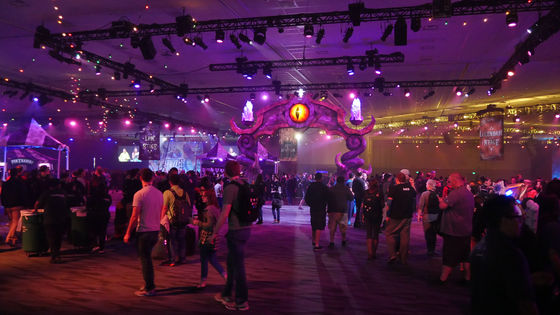 People in a row.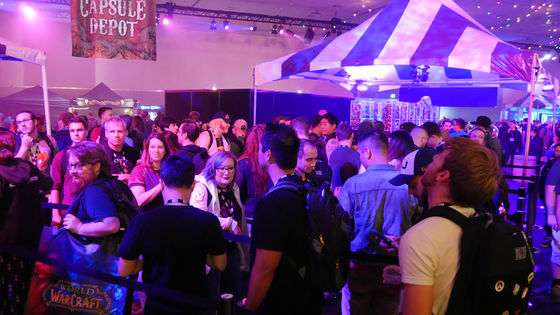 It seems that it is lined up in a vending machine named "CAPSULE TOY DEPOT".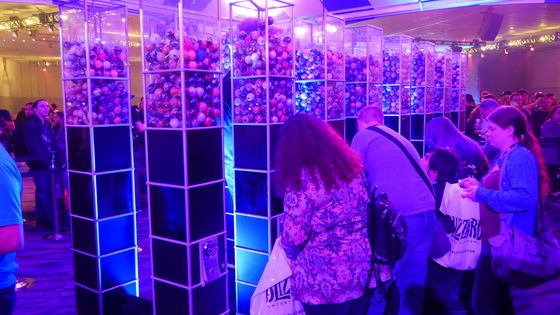 Capsules are packed like this.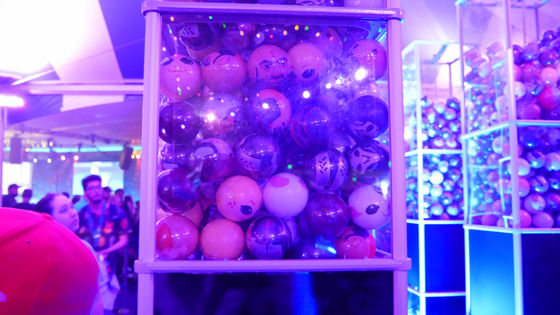 Everyone was getting absorbed in the knees and was getting absorbed.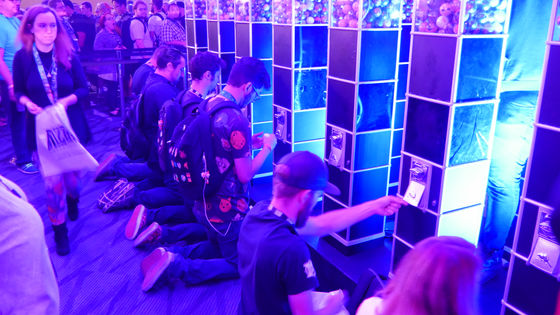 People who get painted in tattoo style ... ...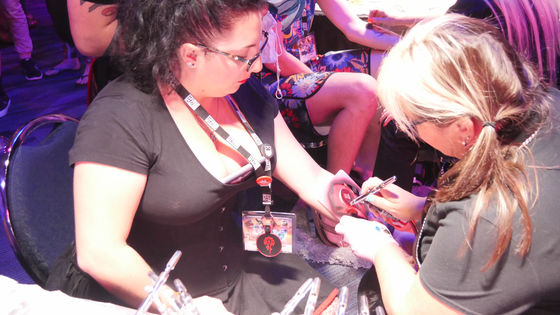 A person to have make-up.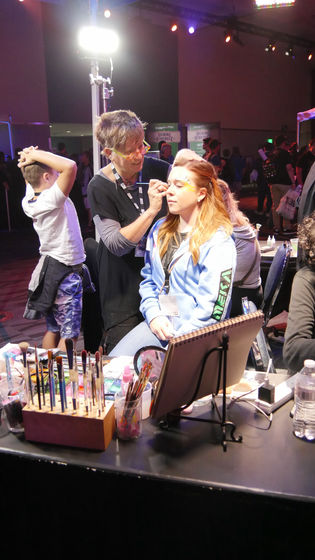 At the MYTHIC STAGE where the opening ceremony was held, many fans were listening to the game developer's talk show.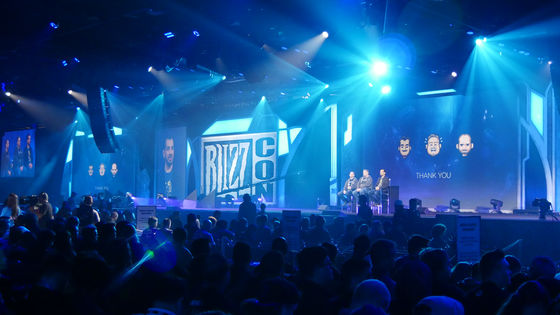 WoW's "Battle For Lordaeron" diorama.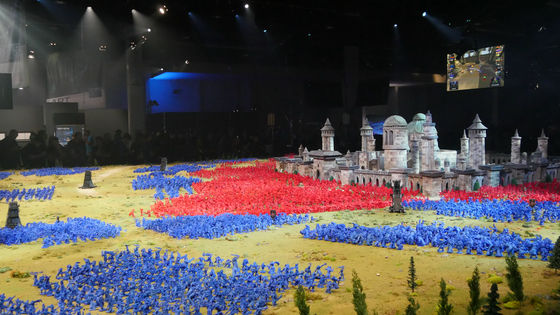 A small figure was fighting.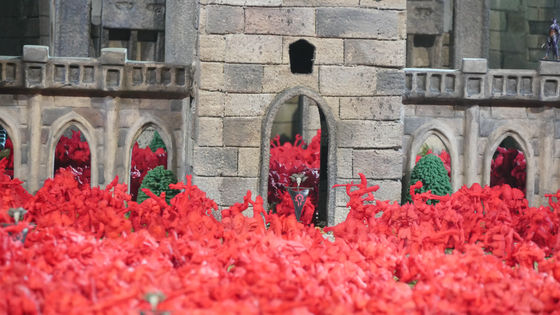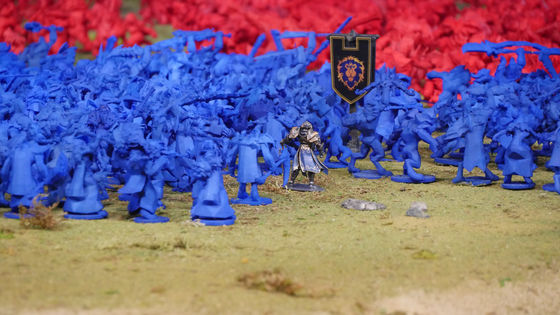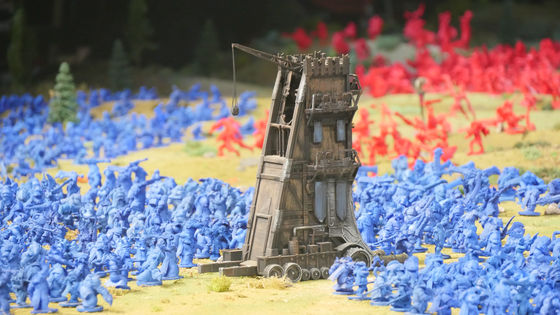 He was awarded the Guinness Record "World's greatest diorama".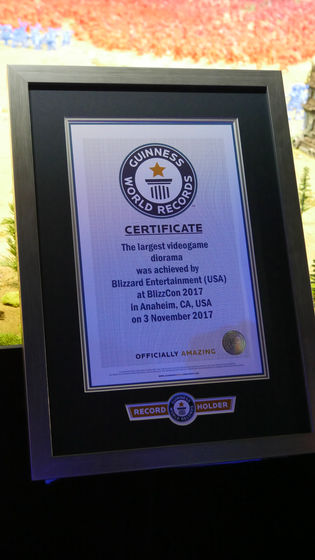 With a camera fished with a rope ... ...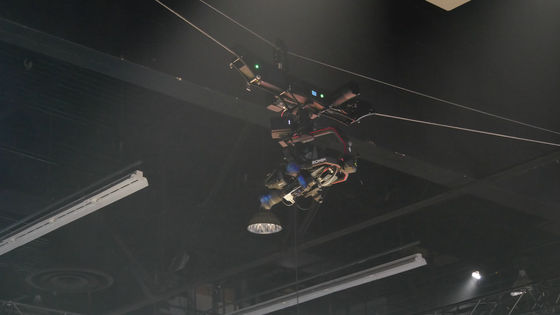 You can see the battle from the sky.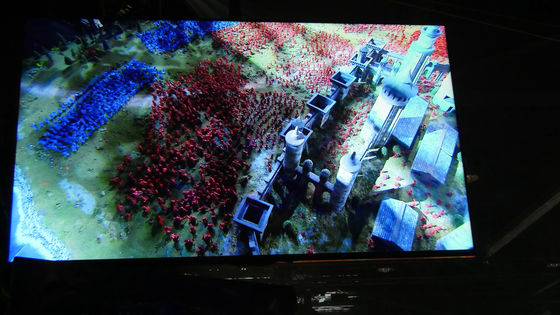 BlizzCon is impressive that the distance of fans with game creators is also very close.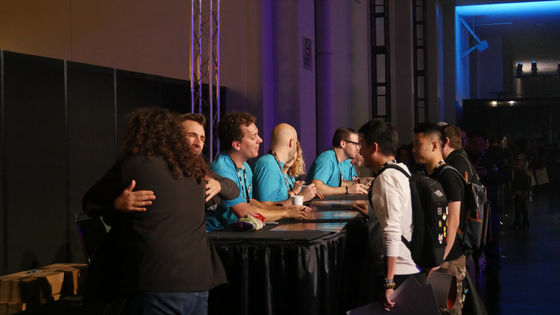 Art galleries were exhibiting items such as Lich King 's helmet and fan - sprinkling items.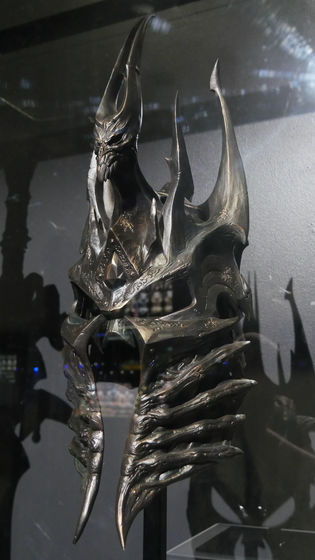 And at the event held at MYTHIC STAGE ......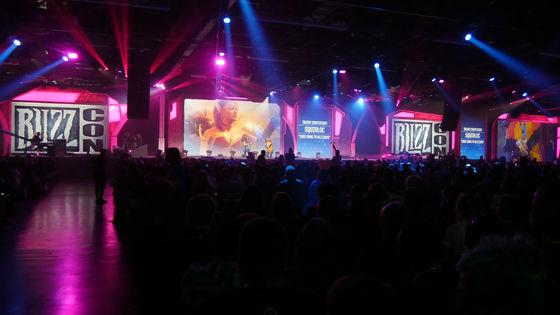 Cosplay / Gachi musicals showed out high quality costumes.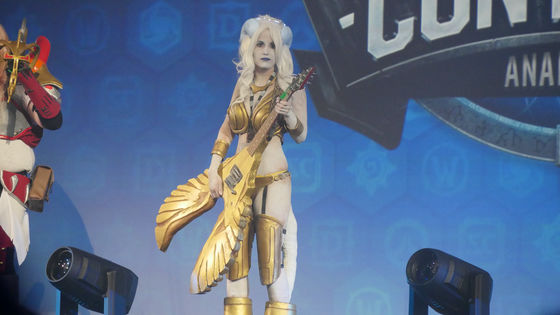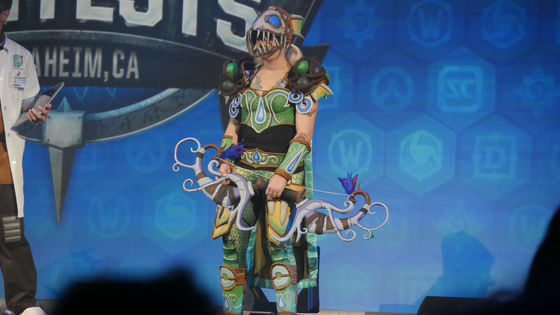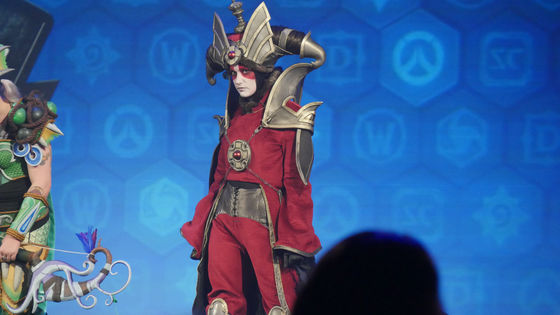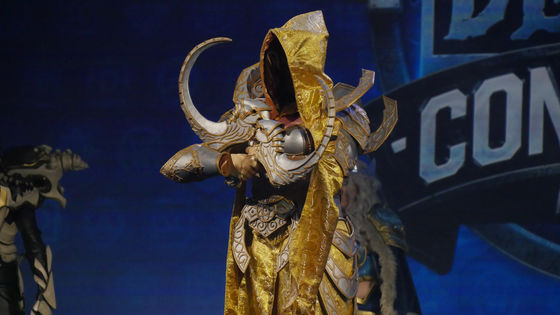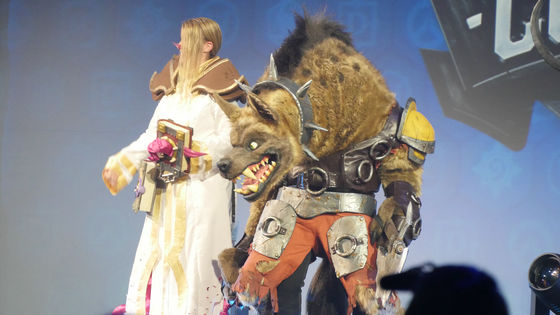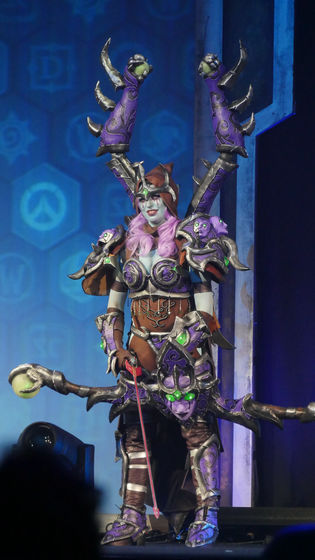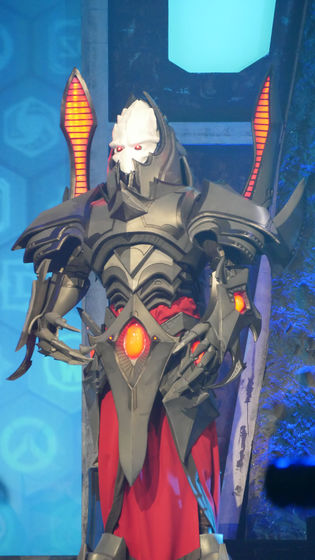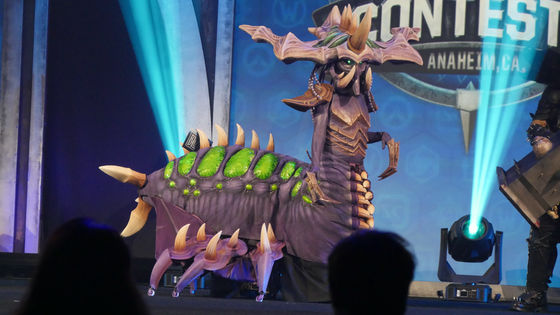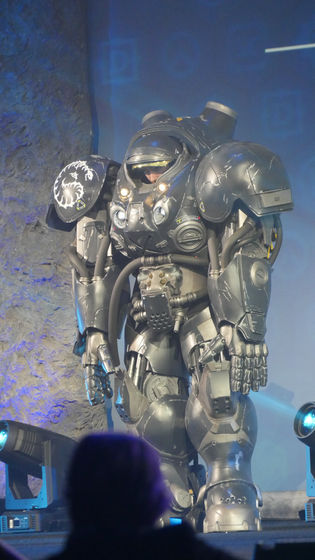 Winner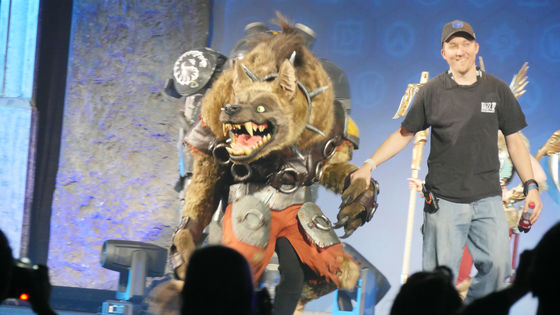 Victory kiss. Thus the first day of BlizzCon 2017 has ended.