I've been challenging all types of conquest at "Jack IN THE DONUTS" '500 yen donuts all you can eat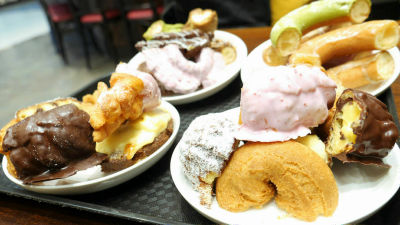 Donut specialty store "JACK IN THE DONUTS"There are 24 stores nationwide, among them we are offering all you can eat on weekdays only at two stores," Koshigaya Lake Town Store "in Saitama Prefecture and" Kobe North Store "in Hyogo Prefecture. This all - you - can - eat all - you - can - eat price of 500 yen with a 60 - minute drink, which is a tax of 500 yen, so it went to eat to enjoy a lot of donuts.

Donut specialty store Jack in the donuts
http://www.jack-donuts.jp/

Posting the topic instagram is here.
Posting to the official Instagram has become a hot topic on the net.


Arrived at "JACK IN THE DONUTS Kobe Hokkaido".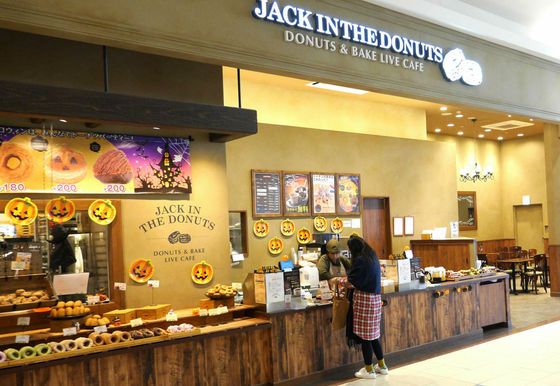 The donut shop is Halloween specification.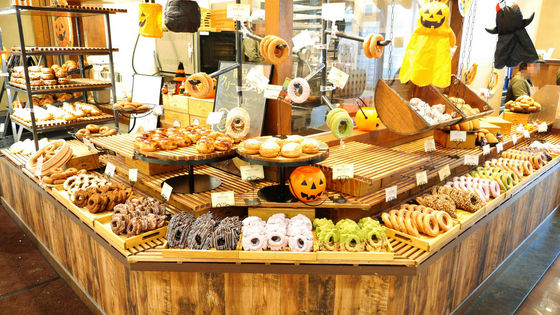 At the shop front, you post a handwritten poster of "All-you-can-eat donut!"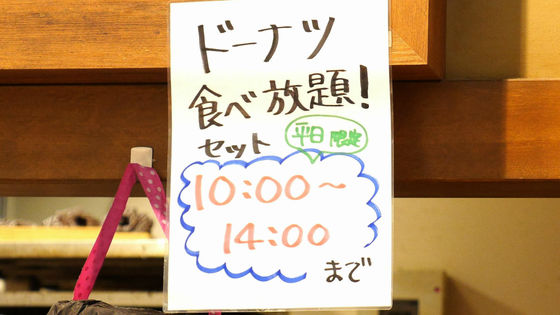 Order immediately. I will pay for the drinks and dishes first. Coffee is delivered in a paper cup and juice in a tumbler. The size of the cup is like this when compared with the iPhone 8.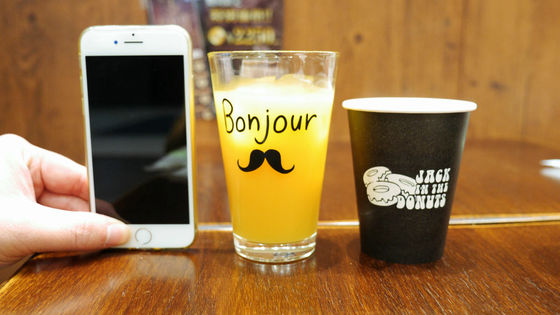 I will head to the all - you - can - eat corner with a small dish. The all-you-can-eat donuts are cut in half, so you can think that you can win all types with a victory.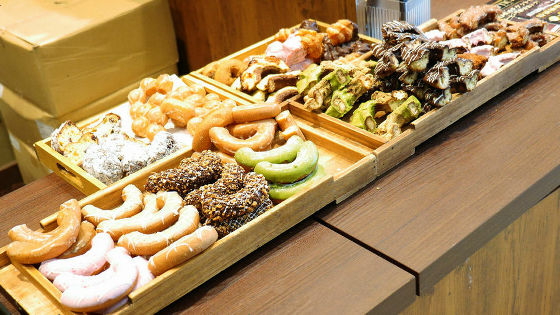 I just returned to the table with plenty to sit in the plate one by one.



Well then we will eat one at a time. First of all, "Strawberry cream cheese shoe". Below, round shaped donuts are not all-you-can-eat. We shoot single item selling items for reference.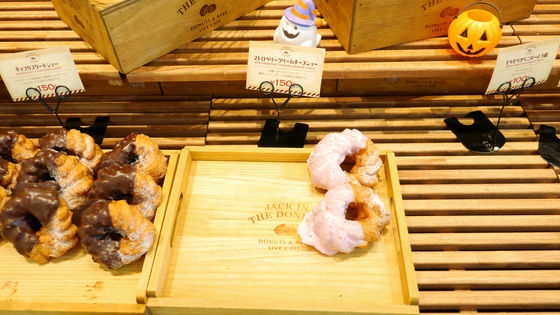 It seasoned like a strawberry milk and it seems to be pretty popular because it contains a lot of cream cheese and strawberry sour taste.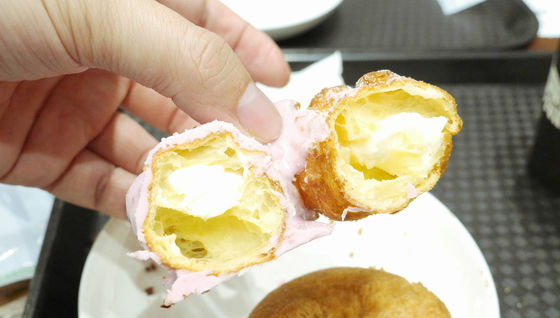 Next, "chocolate custard shoe". I think that it is a chocolate and sugar donut if it is only an appearance.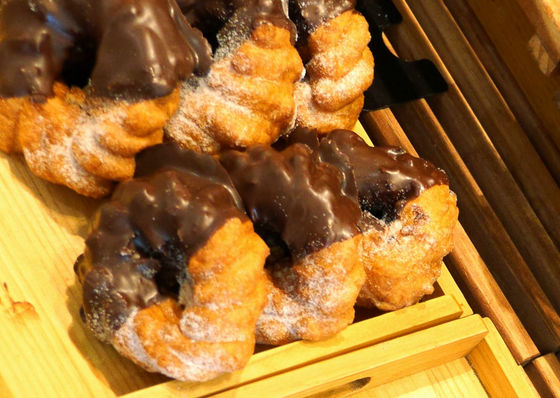 There are sweet things in chocolate and custard · white sugar and sweet things seem to be very sweet, but it seems to be very sweet when eating, but the impression that chocolate is not so sweet and balanced at the limit. But quite sweet.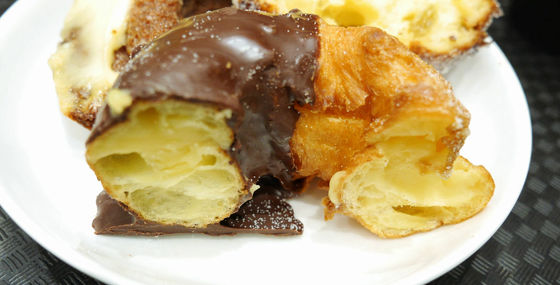 "Dutch donuts rice". Unlike other donuts, this was a rice type price tag.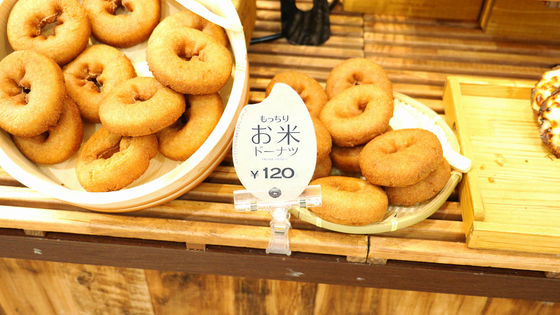 When you bring it to your mouth, the texture is quite softer than you imagined, and the taste is quite easy compared to the donut you've been eating here. I think that it is easy to eat for those who are not good at sweet things, but may not be recommended for those who are not good at basic taste.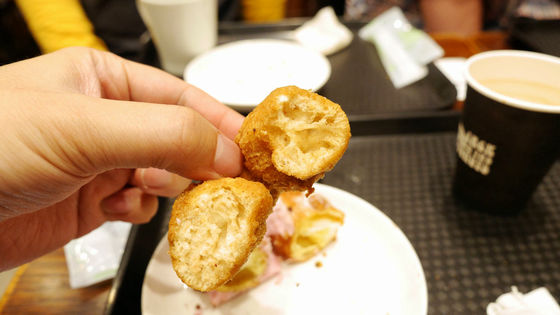 Next, "egg tart fashion". It looks sweet as it looks, so it was a popular impression.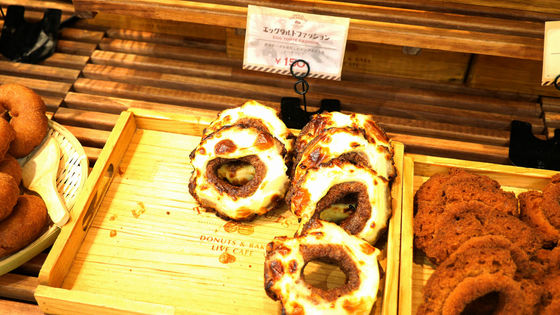 Egg tart part using rich cheese is particularly sweet, and syrup which is covering the entire donut is also sweet a little, but it is balanced with taste by mixing with the modest old fashion sweetness .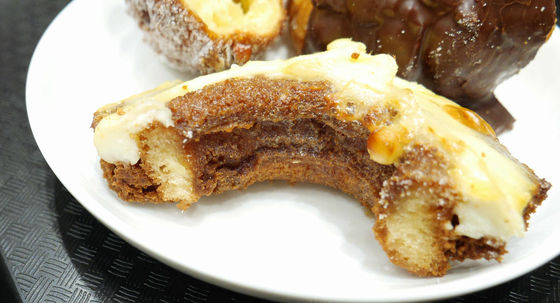 "Oliver bore". Imagine Sator Andaggi from the appearance.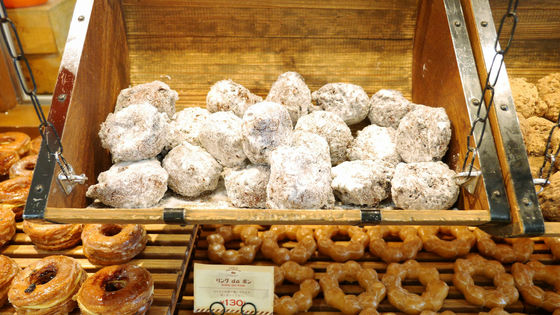 It may feel a gap with a fluffy texture when put in the mouth. There are dried fruits in it, and you can also enjoy various flavors depending on the point you graze. Also, it is recommended for those who do not like sweet things because it is modest.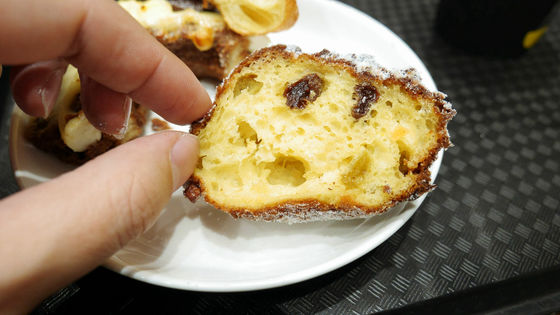 Next is "Premier Lemon Tea". It looks like a splendid orthodox donut.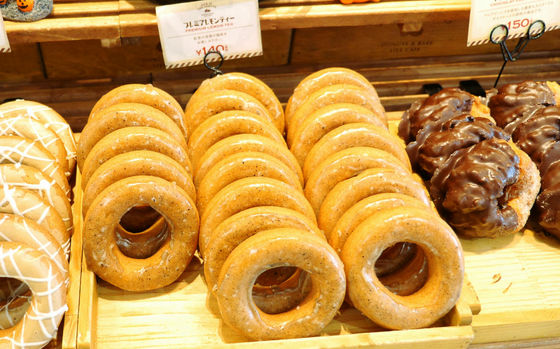 The black grain seen from the syrup is black tea leaves and the syrup itself is also effective in lemon acidity, so you can feel lemon tea as much as you want. It might not fit much if the drink is coffee.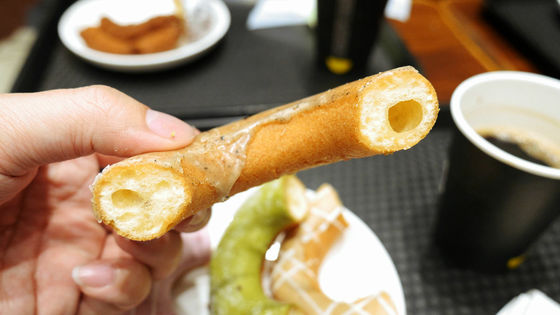 "Premier Cafe au lait". This looks a bit stylish impression.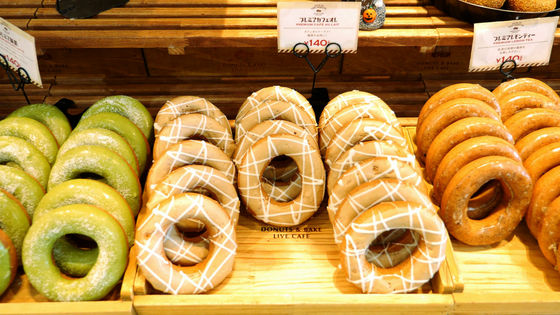 When I try to eat it tastes like a lot of sugar in coffee and it is close to coffee milk and it is not so cafe au lait.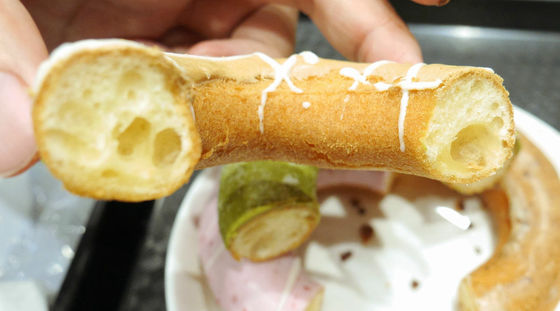 Next, "Premier Strawberry". I get an impression that looks pretty sweet.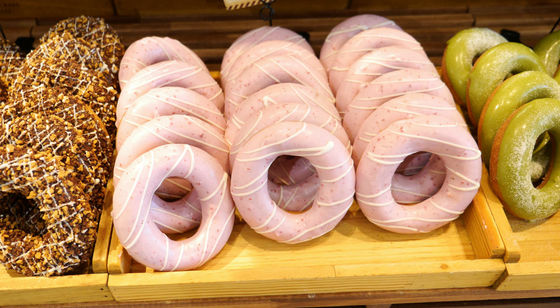 Although it imagines the taste of strawberry milk at the appearance, there is a sour taste and it is easier to eat than "Strawberry cream cheese shoes".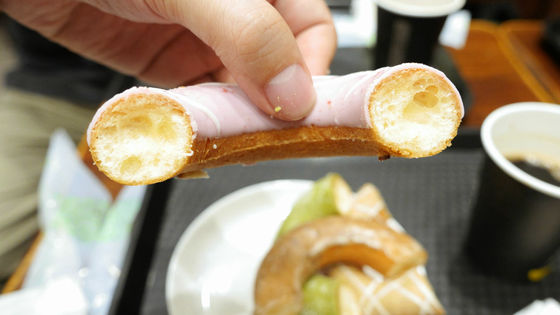 "Premier rich chocolat". It is impressive that the crunch falls off at the department store.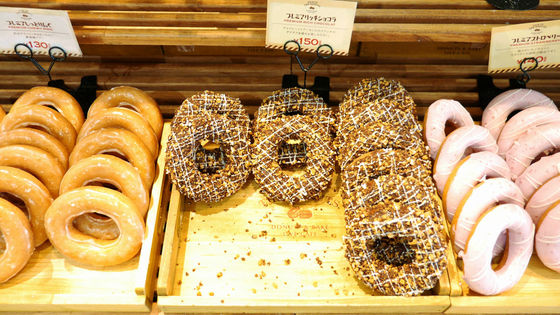 There is a crisp texture of crunch of chocolate and almond. It looks pretty sweet. Crunch falls off, so be careful when you eat.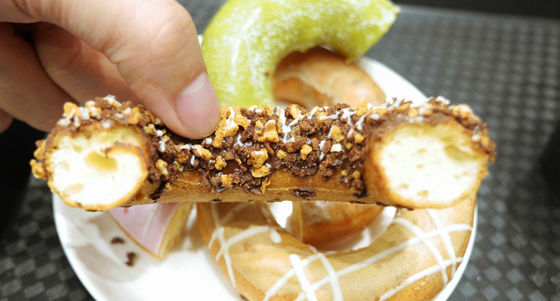 Coming around here is pretty painful, but the next is "Premium matcha". I imagine it looks like a green tea taste.



I feel that it is a strong sweet green tea because it is covered with white sugar, but I am surprised that it is a real flavor that can match Matcha more than expected.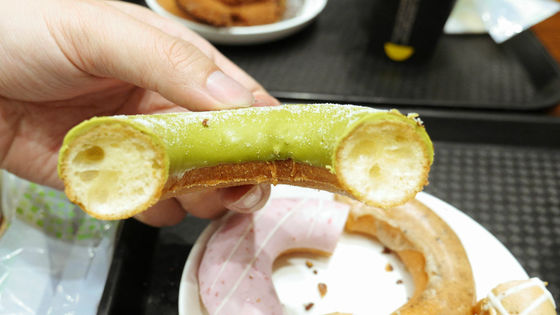 "Chocolate fashion". The appearance is beautiful white chocolate thinly cast on chocolate, but in a situation where the donut is gathering in the stomach, this pattern feels gruesome.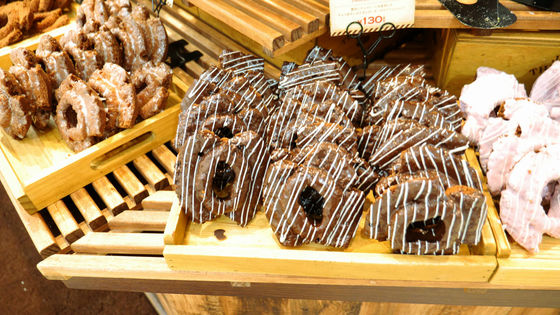 When I try to eat it, I put white chocolate over chocolate and it is quite a sweet donut. As an image it is like taste like chocolate and white chocolate for Sator Andagi.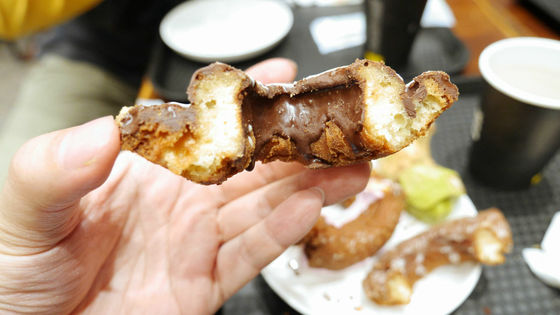 Next, "Matcha Kinoko Fashion". It looks like Matcha part and Kinako powder part is half.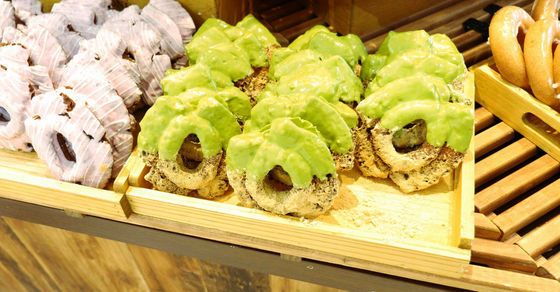 You can enjoy the change of taste by eating it with "Matcha" "Matcha" "Kinako" "Matcha" in a balanced way with Matcha and Oshika in Old Fashion.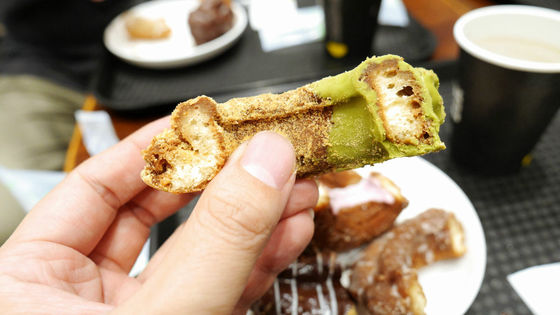 "Glaze fashion". It is evenly painted with glaze, you can enjoy a simple sweetness if you are hungry.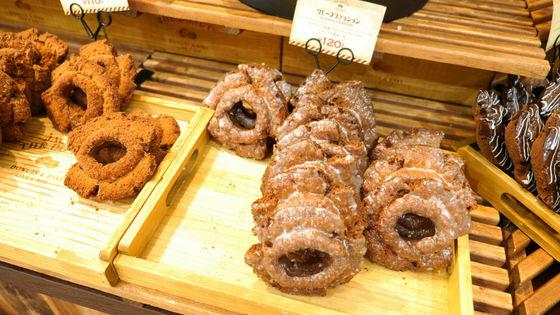 It tastes like Potato Kenpi, it is easy to eat. When eating in order, the texture of the old fashion system around here is quite painful, I regret that I should have eaten thinking a little more about timing.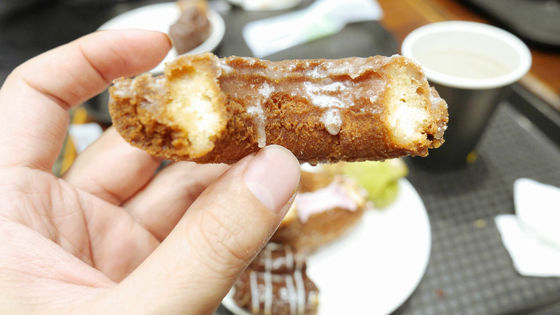 Next is "Old Fashion". It is a very orthodox appearance.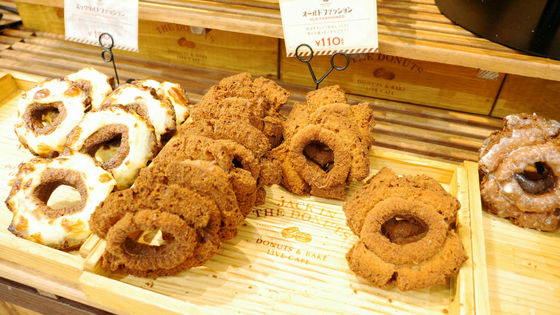 When I tried it, it was painfully continuous with sweet things so far, but the sweetness was modest and the impression changed drastically and I felt like I met an angel "Old fashion, good!" It may become a key when aiming at all types of conquest.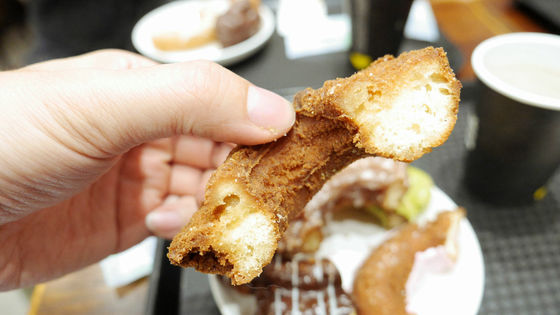 Finally "Strawberry Fashion". There is a tremendous crowd to decorate the last of all kinds of conquests.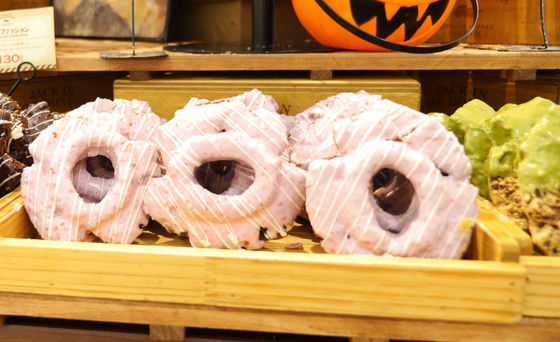 There was a volume, and it was a surprisingly sweet donut, there was a feeling that he was bitten. It must be tasty if you are hungry, but it was heavy to eat at the end ... ....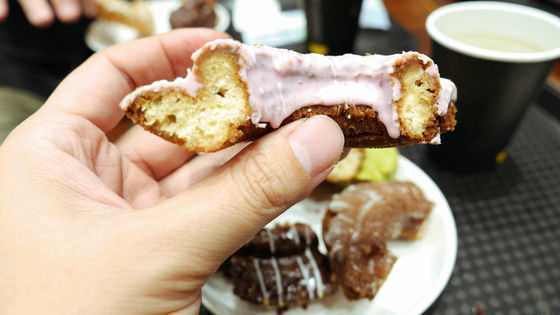 By the way, if you get lacking drinks on the way, you can change it from 1 drink to an all you can drink by paying an additional 100 yen. If you are aiming for all kinds of conquests, it is better to challenge with drinks all you can from the beginning (600 yen tax) instead of 1 drink.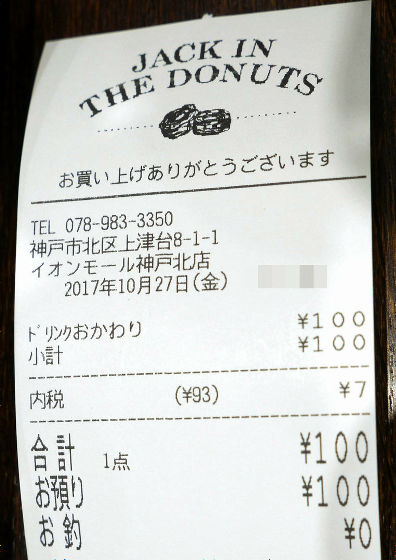 One donut of "JACK IN THE DONUTS" available for all you can eat is between 110 yen and 150 yen. If you aim for all types of conquests, if you go with more than two people and share the donuts and eat it, you can eat various flavors without difficulty and it's better.