What happens when Posting "I lost my job" on LinkedIn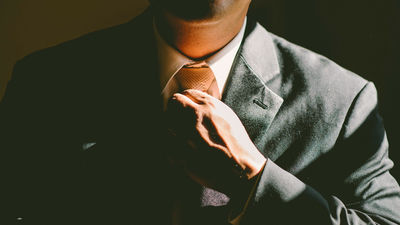 ByHamza Butt

The world's largest business specialized type SNSLinkedInThe companyDirect recruitingIt is also a tool that can be used as a tool for users, and users can also make job seeking activities and business connections. One of such LinkedIn users described as "I lost my job" in the status of the account at the time of unemployment, it seems that he experienced an interesting experience.

How one 'I lost my job' LinkedIn status led to 20 interviews in 15 days
http://mashable.com/2017/09/22/lost-job-linkedin-status/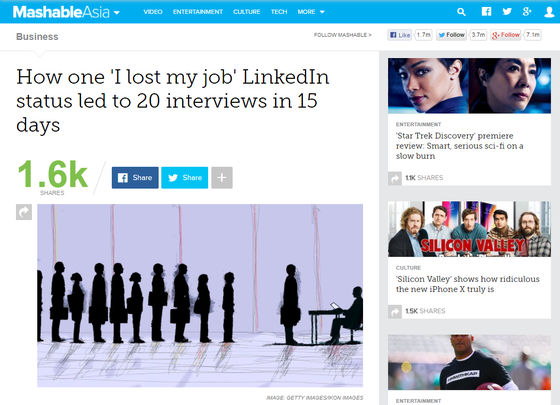 Farah Patel was dismissed from the sales position of the company he was working until then in the beginning of 2017. The reason for the dismissal was the organization of the company. Mr. Patel seems to have just relocated to San Diego four months before being fired and will be unemployed in a land with little personal connection.

Mr. Patel said, "I began using LinkedIn 10 years ago and started a recruitment activity in New York in 2007. Most of the time I did not update LinkedIn's status, but I posted it from my account several times We gradually became aware that LinkedIn is a good way to get business contacts.If you were fired at the beginning of 2017, you will get in your car in a few minutes and you will need a new opportunity etc. About writing about LinkedIn using the mobile application about, "revealed that LinkedIn was updated immediately after unemployment.

Writing in that case is as follows. I am briefly describing what kind of job in what industry I have been doing for how long, and where I am looking for work.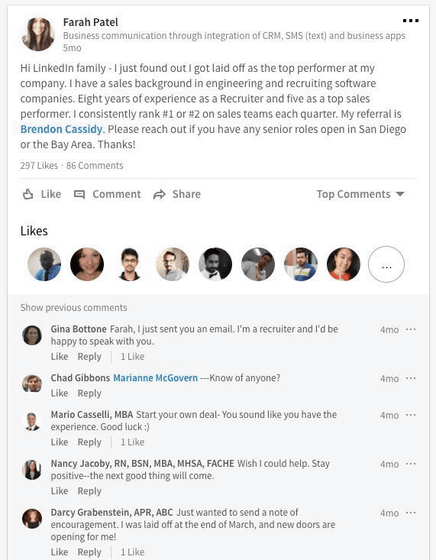 When Mr. Patel made this post, he received many comments from many companies and personnel officials of companies. Some of the comments include things with personnel contacts written, workplace recommendations, encouraging comments from those who have been unemployed in the same way in the past, and advice on how to find a new workplace It seems that it was.

About this, Mr. Patel commented, "I am surprised that many people have really helped, I am grateful to everyone who kindly and I replied to all e-mails." It is. Mr. Patel said he received more than 300 messages, including post comments and e-mails, from which he got an opportunity to do job-related interviews 20 times in 15 days.

Mr. Patel seems to have felt that dealing with products that you can work at companies that you can assume responsibility or dealing with products that you can recommend with responsibility is very important when working as a sales person,VoIPProvide serviceVonageWe will interact with the company called. "As I talked with Vonage people, I became more willing to work.The platform like Vonage has infinite possibilities and the company culture is fresh for me, really smart and positive people I felt it was ", I talk about the impression of Vonage that I felt after interviewing.

And a few months after Mr. Patel's unemployment, I finally decided to work at Vonage as a senior cloud solution sales executive.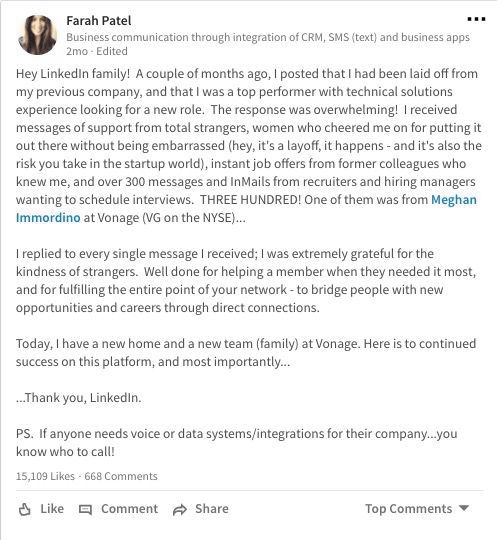 There is never such a reckless thing that anyone can not do job-seeking activities that Mr. Patela did using LinkedIn. Even though I wrote a perfectly crafted resume, I did not have CEOs of famous companies in my friends. The things that Mr. Patel went by was very simple, it was only to work on the business ties that he had. Even if it is not necessarily to use LinkedIn like Mr. Patela, just sending a mail to his acquaintance is sufficient, and the international news media Mashable says, "Why are you not sending it?" I am doing.
in Note, Posted by logu_ii