Twitter advertising executives who once stayed with Elon Mask will be dismissed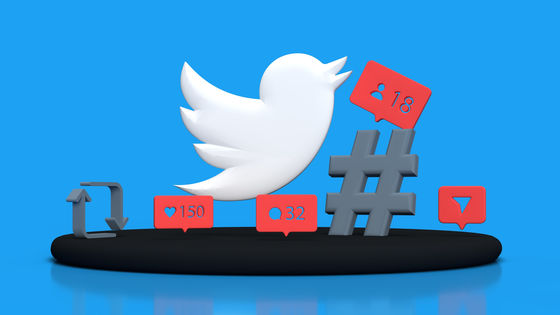 After Twitter was bought by Elon Musk, it fired half of its full-time employees, fired 4,400 contract workers, fired a Twitter employee who pointed out that Mr. Musk's remarks were wrong , and internal About 20 employees who criticized Mr. Musk on Slack have been fired . It is reported that the necessary personnel have been dismissed due to excessive personnel reduction by Mr. Mask, and it is said that some employees have been withheld, but the person in charge of advertising who should have been withheld once After all, it is reported that Twitter has been fired.

Musk has already axed the Twitter ad exec he reportedly convinced to stay - The Verge
https://www.theverge.com/2022/11/18/23467324/twitter-ad-sales-lead-robin-wheeler-reportedly-fired-salute

Mr. Mask, who acquired Twitter on October 27, 2022, is embarking on a staff reduction to improve profitability. However, when we implemented our first large-scale layoffs (temporary layoffs), ``some of the people who were laid off had the skills to build high-priority work in future work, included people who were not eligible for layoffs, so a call was made to return to the company.'

Call to return to the company as necessary human resources and ineligible people were included in the dismissal of half of Twitter's employees - GIGAZINE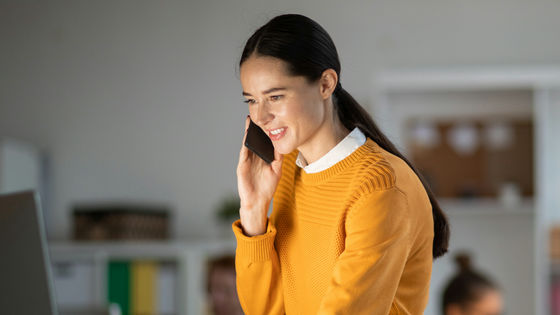 Mr. Musk has continued to cut staff since then, saying, ``In order to build a groundbreaking Twitter 2.0 and succeed in an increasingly competitive environment, it is necessary to be extremely hardcore. , which means working long hours and high intensity, so from now on only exceptional performance will count as a passing grade." I notified you.

However, it is reported that some employees were retained due to the rapid increase in the number of employees who retired at this time.

The number of employees who retire if they can't keep up with Earon Mask's ``hardcore Twitter'' has increased rapidly, so some employees are retained and remote work is also OK due to a policy change-GIGAZINE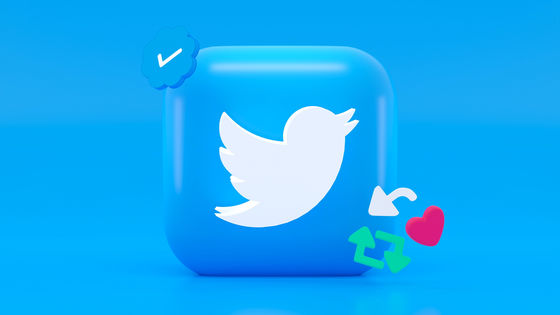 Robin Wheeler, Twitter's head of advertising sales, was reported to have resigned once in this mess. Mr. Wheeler was the person who was leading the Twitter Space meeting, and it was reported that he was struggling to calm advertisers who were concerned about Twitter's future. Wheeler's dismissal was first reported on November 11, 2022, when Bloomberg reporter Kurt Wagner said, ``Twitter's top executive, head of trust and safety, Yoel Ross, and sales manager. I've heard that Robin Wheeler, the founder of the company, has retired from the company.'

NEW: Hearing that the top execs remaining at Twitter -- head of Trust & Safety @yoyoel and head of sales @robinw -- both resigned today

When you add in that Musk told employees this afternoon that bankruptcy is possible, it feels like Twitter is almost collapsing in real-time

—Kurt Wagner (@KurtWagner8) November 10, 2022


However, it is reported that Mr. Mask directly asked Mr. Wheeler to stay at the company, and Mr. Wheeler tweeted, ``I'm still on Twitter.''

I'm still here.

— Robin Wheeler  (@robinw) November 11, 2022


Wagner, who reported on Mr. Wheeler's retirement, also tweeted, ``It seems that Elon Musk has succeeded in persuading Mr. Wheeler to stay at the company,'' and said he succeeded in staying.

Plot twist! I'm told while Wheeler did indeed resign earlier today, Elon convinced her to stay. https://t.co/GKPnyi0DZx

—Kurt Wagner (@KurtWagner8) November 11, 2022


However, Platformer's Cathy Newton reports that Mr. Wheeler was fired from Twitter on Friday, November 18th. Newton tweeted, ``I received information from multiple sources that sales leader Robin Wheeler, who Musk pleaded with him a few days ago, was fired.''

Multiple ex-Twitter sources telling me that Robin Wheeler, the sales leader who Musk begged to stay at the company days ago when she tried to resign, has now been fired

— Casey Newton (@CaseyNewton) November 19, 2022


The reason for the dismissal is unknown, but immediately after Newton's tweet, Wheeler wrote on his Twitter account, ``To my team and clients...you will always be my number one priority and my only priority. I did,' suggesting that he left Twitter.

To the team and my clients….you were always my first and only priority.

— Robin Wheeler  (@robinw) November 19, 2022


In addition to Mr. Wheeler, several executives have left Twitter since Mr. Mask acquired Twitter. Mr. Parag Agrawal, who served as CEO before the acquisition, and Ned Segal, CFO (Chief Financial Officer), have been dismissed, and Sarah Parsonette, who served as Chief Advertising Officer and Chief Customer Officer, and Trust & Head of safety Yoel Roth has resigned .