What kind of 'hardcore' subversive leadership Elon Musk is showing inside Twitter?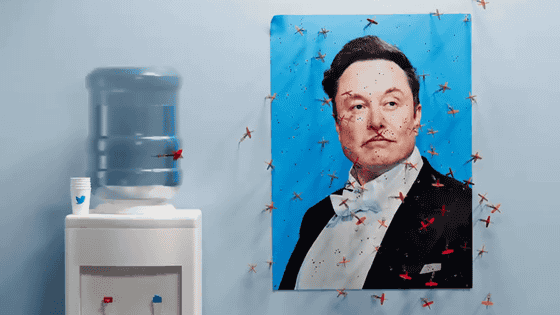 by
Tom Warren
Elon Musk, who acquired Twitter in October 2022 and became the new CEO, implemented a large-scale layoff and required employees to work 'hardcore'. There were many people who could not keep up with this policy and dropped out, and as expected, remote work was allowed due to the policy change and some employees were to be retained, but Mr. Mask wielded destructive leadership and messed up Twitter. Employees and ex-employees have complained that
Twitter's staff spent years trying to protect the platform against impulsive billionaires who wanted to use it for their own ends — then one made himself the CEO. @ZoeSchiffer , @CaseyNewton , and @alexeheath report, in collaboration with @verge https://t .co/Trw0ulxWeP pic.twitter.com/JWifgB7zzv

—New York Magazine (@NYMag) January 17, 2023


Inside Elon Musk's "extremely hardcore" Twitter - The Verge
https://www.theverge.com/23551060/elon-musk-twitter-takeover-layoffs-workplace-salute-emoji

According to engineer Alicia, who had the opportunity to outline core infrastructure capabilities to Musk on Oct. 26, 2022, two days before Elon Musk officially acquired Twitter, Musk fell asleep. With that kind of attitude, the content I asked was 'How much does Twitter spend on the data center?' 'Why is everything so expensive?' It was all about money.

Mr. Alicia and others tried to understand what Mr. Musk was trying to buy, but they did not understand, and said, 'If you think that way, let's talk about money,' in a technical explanation about the efficiency of Twitter's data center. I switched, but on the way Mr. Mask said, 'I was writing a C language program in the 90's. I understand how computers work,' he said.

Alicia wasn't anti-Musk like some of her peers, and she recognized that Twitter's company structure was incredibly inefficient, so she used her advanced technology. I was hoping that it would help me with my work, but Mr. Mask told me that it was the start of the video service.

When Mr. Mask officially acquired Twitter on October 28, 2022, the internal engineer was instructed to ``print 50 pages of code created in the past 30 days and prepare to show Mr. Mask''. bottom. The instructions were sudden, and the engineers were in a panic because the company's printers were not in use during the pandemic. Mr. Alicia, a backend engineer, also had a meeting scheduled with Mr. Mask, and he was preparing by printing a few lines of Python code, but in the end the meeting was postponed and then canceled, and the code was changed. There was no opportunity to show Mr. Mask. Mr. Alicia told the interview, 'I'm sorry. I was really looking forward to it,' he said with a laugh.

Mr. Mask has a plan that `` Twitter can be operated by a small number of elite engineers '', and it seems that he wanted to conduct a code review to separate the employees who need to maintain the site from those who do not. finished. After that, the personnel selection policy was changed to having the superiors 'rank' them. Mr. Sriram Krishnan, who was called 'Goons' by the members, asked the managers and chiefs of each team, 'Who is the best in your team? Who has technology? Who is critical?' It seems that I have been calling you in the middle of the night.

In the end, employees were forced to wait for two choices: either be fired immediately or be placed in a project promoted by Mr. Musk, and at that time, if they did not meet the deadline for the release schedule that changed daily, they would be fired immediately. It was said that it was in a state of The Verge describes this situation as 'desirable for some (who want to quit)'.

Mass layoffs took place on November 3, 2022, and by morning 50% of the workforce, more than 3,000 people, had lost their jobs. In order to avoid violating federal labor laws, laid off employees were to be paid two months' wages and had their access to internal systems immediately cut off. It seems that some employees continued to remain in the company's important systems for one month after being laid off.

Amidst the confusion, the new Twitter Blue, where you can get a verified badge for 1200 yen per month, was launched.

Elon Mask officially released 'New Twitter Blue' where you can buy a certified badge for 1200 yen per month, and the gray official check mark will be immediately abolished - GIGAZINE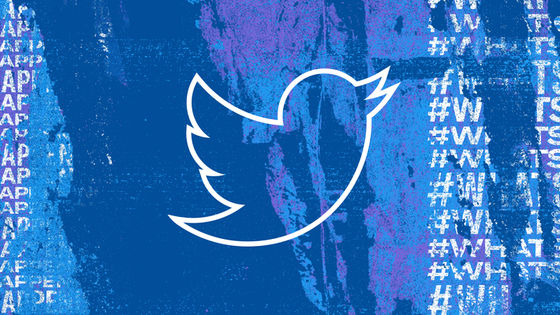 According to The Verge, it was product manager Escher Crawford who pushed this forward. Mr. Crawford, who had been focusing on `` products that allow creators to earn money from their Twitter accounts '' and `` products that allow users to display NFTs on their profiles '' before Mask's acquisition of Twitter, said that Mr. Mask On the first day he came to Twitter, he sold the means to improve the service, and was once entrusted with Twitter Blue, which had two other leaders.

Mr. Crawford tweeted with a photo of working overnight.

When your team is pushing round the clock to make deadlines sometimes you

#SleepWhereYouWork https://t.co/UBGKYPilbD — Esther Crawford ✨ (@esthercrawford) November 2, 2022


However, as soon as the new Twitter Blue started, spoofing occurred frequently. As a result, Yoel Roth, head of the Trust & Safety team, who had warned that Twitter Blue's reopening was risky, was fired.

Twitter advertising executives who once stayed with Earon Mask are dismissed - GIGAZINE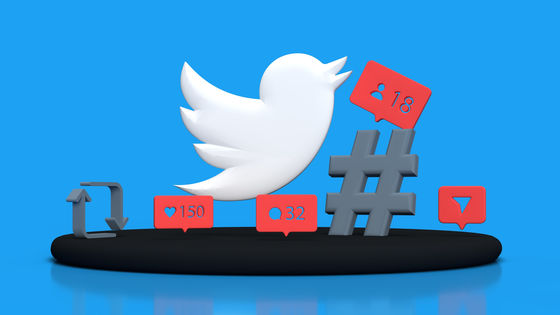 The new Twitter Blue was intended to shift Twitter's revenue pillar from advertising to subscriptions, but it caused a large number of advertisers to leave, and The Verge said, 'Mr. Musk's failure left a deep scar. ". Twitter has offered hundreds of thousands of dollars (tens of millions of yen) of free ad space to acquire advertisers, but has failed.


70% of Twitter's top 100 advertisers have stopped advertising - GIGAZINE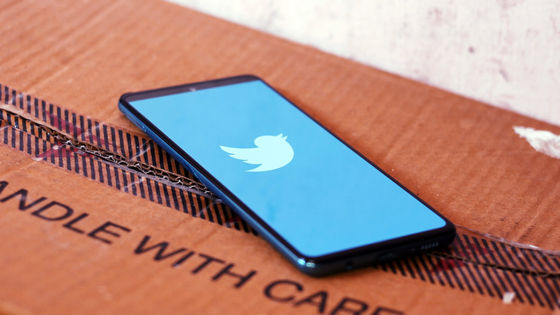 On November 10, 2022, Musk gathered all employees to give a candid picture of the business and suggested more layoffs. He backed away from a promise that 'all employees who wanted to have the freedom to work remotely' and said, 'We
all need to be more hardcore
.'
Many people were disappointed by this, and Mr. Alicia, mentioned above, said, ``It's fun to work in the office, but I think it's immoral to force it.'' However, Alicia announced on Slack and Twitter that she would not quit. Then, five days later, he was dismissed as 'violating company policy'.
The policy of prohibiting remote work has been changed
because too many people left the company.
There are still 2,900 remaining employees, and Mr. Mask said, ``The remaining employees need to work hardcore for a long time at high intensity,'' following the ``hardcore'' remarks mentioned above, but not necessarily. The remaining employees did not remain because of their high loyalty to Twitter, so hundreds of them refused to sign the pledge requested by Mr. Mask and left.
Mr. Musk ended up selling a lot of Tesla shares to make up for the loss of the Twitter acquisition. As a result of the anxiety factor that ``Mr. You can
Elon Musk's personal assets fell from an estimated 45 trillion yen to 18 trillion yen, retreating to second place in the richest ranking, and Tesla stocks fell by 69% in 2022 as a whole-GIGAZINE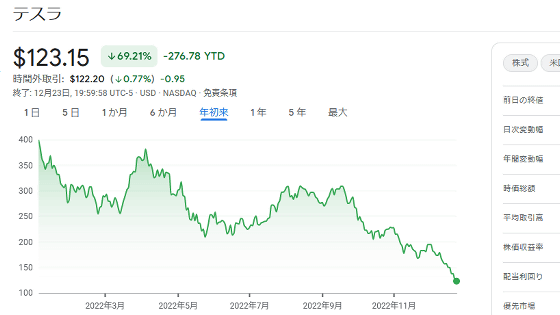 The Verge expresses that 'Mr. Mask was right in a sense' about Twitter being able to operate stably with a minimum number of people, while ``Twitter has become one of the most influential SNS in the world. The escalating corporate culture, the policies that keep the platform safe, the trust of its users who tweet every day, the breaking news, the silly jokes... the true values of Twitter and its contribution to the world. I think you may not have noticed that you broke the