Due to the rapid increase in employees who retire if they can not keep up with Earon Mask's `` hardcore Twitter '', some employees are retained and remote work is also OK due to policy change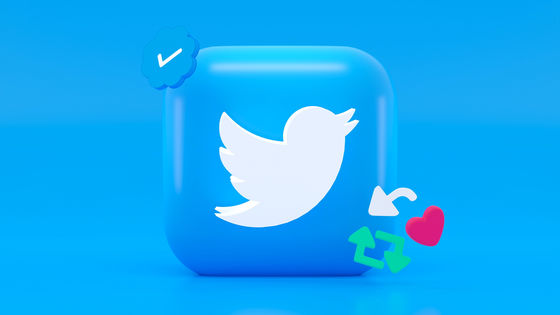 Elon Musk, who acquired Twitter on October 27, 2022, dismissed half of his employees, dismissed 4,400 contract employees, and dismissed Twitter employees who pointed out that Mr. Mask's remarks were wrong. Also, about 20 employees who criticized Mr. Mask on internal Slack were dismissed , and we are proceeding with personnel reduction. It is clear that Mr. Musk sent a harsh message to employees that employees who do not agree to work long hours and furiously should resign, in response to which hundreds of employees It has become clear that he has decided to retire from Twitter.

Elon Musk Softens Twitter's Remote Work Stance — The Information
https://www.theinformation.com/articles/elon-musk-softens-twitters-remote-work-stance

Elon Musk changes Twitter's remote work rules, again | Engadget
https://www.engadget.com/elon-musk-changes-twitters-remote-work-rules-again-225801061.html

Elon Musk's 'Hardcore' Ultimatum Sparks Exodus, Leaving Twitter at Risk - Bloomberg
https://www.bloomberg.com/news/articles/2022-11-17/musk-softens-remote-work-mandate-to-retain-twitter-staffers

Elon Musk's new email pushes Twitter managers to do his dirty work - The Verge
https://www.theverge.com/2022/11/17/23465006/elon-musk-twitter-email-remote-work-back-to-office

Twitter Workers Say Farewell After Musk Ultimatum Over Terms of Employment Passes - WSJ
https://www.wsj.com/articles/twitter-workers-brace-for-another-round-of-departures-as-musk-ultimatum-looms-11668716881

In an email sent to Twitter employees, Musk said, ``In order to build a groundbreaking Twitter 2.0 and succeed in an increasingly competitive environment, we need to be extremely hardcore. This means working long hours and at high intensity, so from now on, only exceptional performance will be a passing grade," he said. said there is And employees who do not agree with Mr. Mask's new Twitter are asked to leave the workplace. Mr. Mask also said that the new Twitter will not allow remote work, which has been allowed so far.

Elon Musk gives Twitter employees an ultimatum, ``Determine whether to accept or quit a hardcore workplace by tomorrow''-GIGAZINE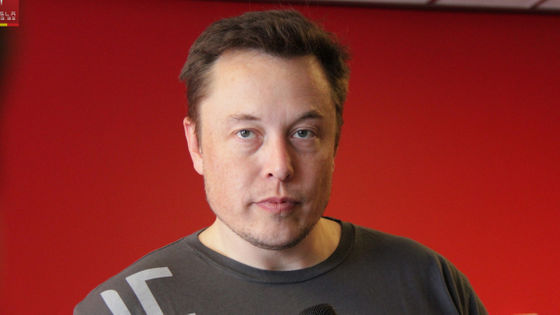 by Tesla Owners Club Belgium

However, overseas media The Verge reports that hundreds of employees decided to leave Twitter because they could not keep up with Mr. Mask's hardcore workplace. Mr. Mask had set a deadline for two options, 'compliance with the new Twitter' or 'retirement', but as this deadline approached, a large number of pictograms saying goodbye to Twitter were posted on the internal Slack. It seems that it has become The Verge reports that hundreds of employees have resigned. Mr. Mask had already unilaterally dismissed about half of his employees, so it is reported that the number of employees at this point was about 2,900.

In fact, we have confirmed multiple cases where employees have posted tweets saying goodbye to the company on their own Twitter accounts.

guess I just said goodbye to the ghost of my dream job forever ?

— eli schutze???? (@elibelly) November 17, 2022
Ain't all bad #hardcore ???? pic.twitter.com/L2tCas5jRg

— AODHAN FLYNN (@aodhan) November 17, 2022


An engineer who spent 12 long years on Twitter is also determined to leave Twitter.

And just like that, after 12 years, I have left Twitter. I have nothing but love for all my fellow tweeps, past and present. A thousand faces and a thousand scenes are flashing through my mind right now - I love you Twitter and I 'll forever bleed blue????????

— Satanjeev Banerjee (@satanjeev) November 17, 2022


However, it seems that this move to leave the job was more than Mr. Mask's imagination. In his latest memo to all employees, Mr. Musk said, ``All that is required for remote work approval is your boss to hold you accountable for your outstanding contribution,'' he said. It is clear that he changed his attitude when he admitted it. In addition, Mr. Mask argued that face-to-face meetings should be held once a week, at least once a month, even when working remotely.

In addition, Mr. Musk said, ``Of course, managers who claim that their subordinates who are not doing a good job are 'still essential employees,' regardless of whether they are working remotely or not, will be rejected by the company. You will be fired, "he said, suggesting that managers who leave employees who are not contributing as Mr. Mask envisions may be dismissed.

As mentioned above, Mr. Musk seems to have relaxed his stance on remote work considerably, but he said to employees who want remote work, 'If you can go to the office but you are not in the office If so, I will resign.' It is also clear that he is sending a message.

For this reason, it is clear that the best course of action for Twitter managers is to decline remote work requests from their subordinates. If managers refuse to allow subordinates to work remotely, Mr. Mask will no longer have to say 'remote work is not allowed' in his own mouth.

Musk also pitched his envisioned new Twitter directly to key employees, using manager-level employees to convince some employees to 'stay with the company.' Bloomberg report reveals.