Seven settings to set immediately after updating to iOS 11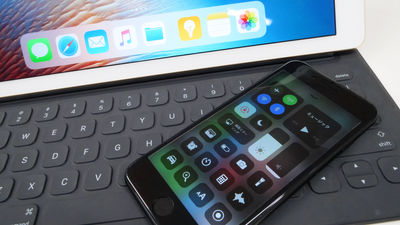 A lot of new functions are included in "iOS 11" just released, but "Especially this should be used"CNET has picked up seven settings that are called"

7 settings to change right away on iOS 11 - CNET
https://www.cnet.com/how-to/7-settings-to-change-right-away-on-ios-11/

1: Stop notification while driving
To stop the notification during driving, tap "Good night mode" in "Setting" ......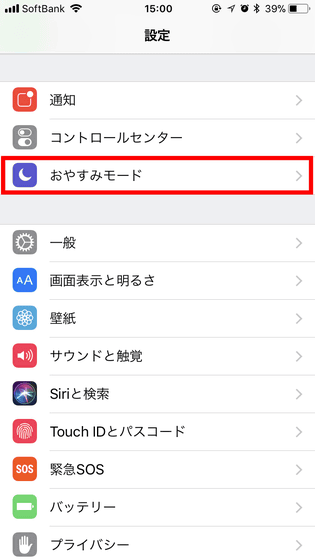 It is displayed in the red frame part at the bottom of the screen.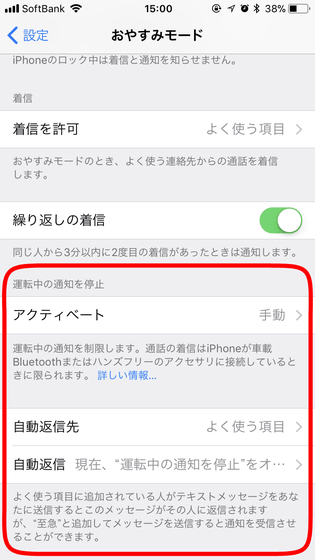 Tap "Activate"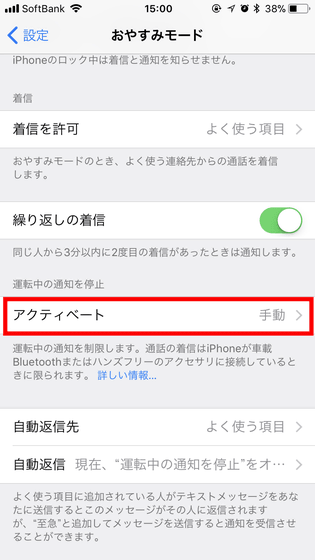 Then, you can choose "Automatic" "When connecting to in-vehicle Bluetooth" "Manual".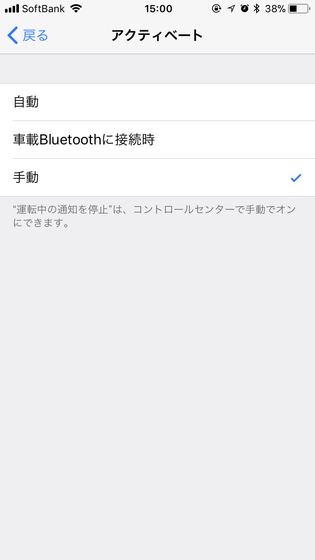 When selecting "manual", you can easily turn on and off by adding "Stop notification during driving" to the control center.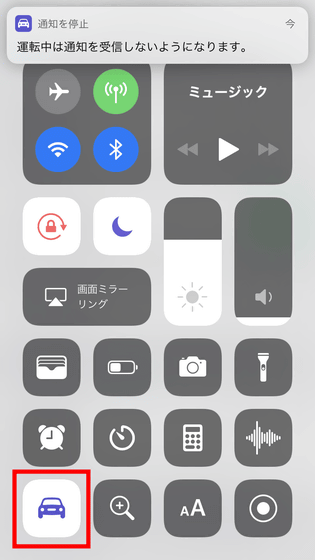 While notification is not displayed while "Stop notification while driving" is on, it is set to "auto reply" to the partner set to "auto reply" It is possible to reply the text automatically. Tap "Auto reply" ......



You can change fixed form sentences to be automatically reply.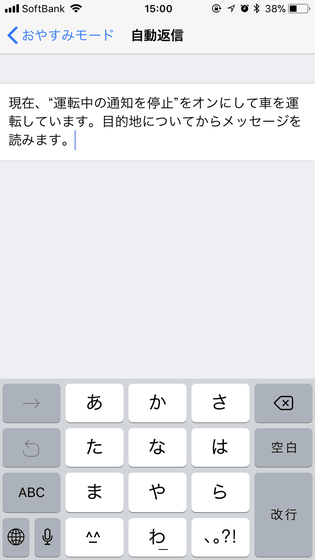 2: Check the iPhone storage
Storage check function is active when data can not install new applications with data.

Tap "General" in "Settings"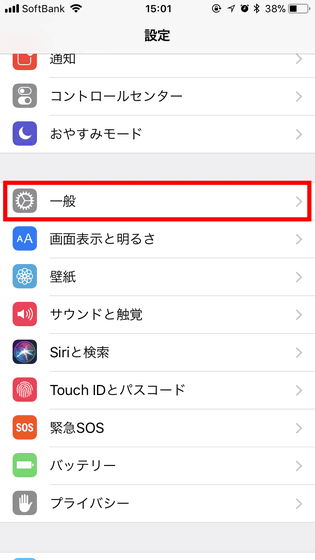 Tap "iPhone Storage"



Then it checks the data usage in the terminal. It clearly shows how much capacity is occupied to what, and additionally "Remove unused appsYou can save storage without waste by using functions such as "Automatic deletion of old chat".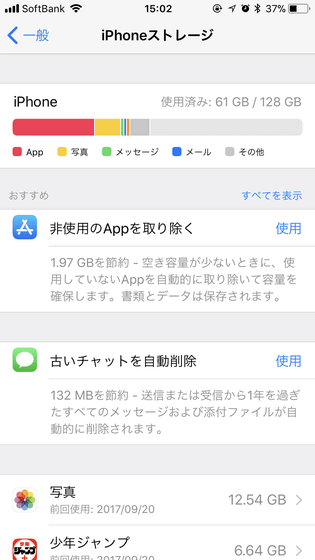 3: Check file format
In iOS 11, new file formats "HEIF" and "HEVC (h.265)" are adopted. Although the size of photos and movies are shrinking by adopting the new file format, these settings can be switched freely.

Tap 'Camera' in 'Settings'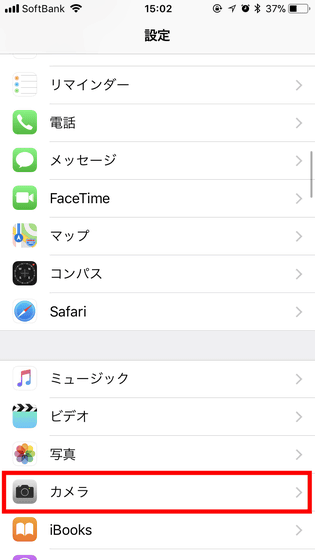 Tap "Format"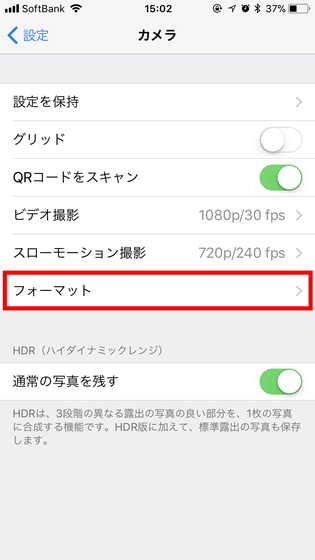 Then, "high efficiency" and "compatibility priority" can be selected. Choosing "High Efficiency" results in an image of HEIF and a moving image of HEVC format. Choosing "Compatibility Priority" results in JPEG as the conventional image and H.264 as the movie. In addition, when updating from iOS 10, "Compatibility priority" was selected.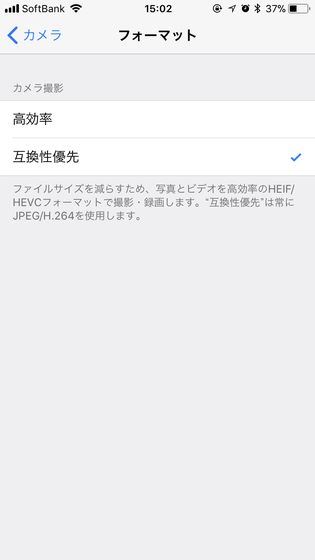 4: Check the location information service
Up to now, only two choices of "Do not allow" and "Allow only while using this App" are available for location information service, but iOS 11 is more flexible to use settings.

Tap "Privacy" in "Settings"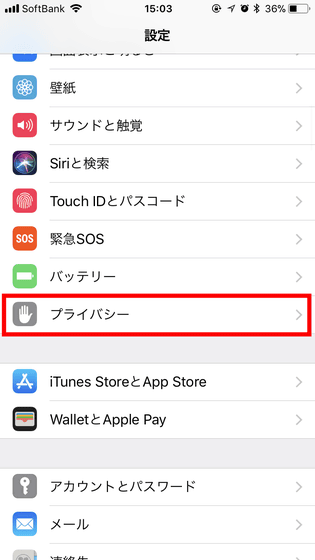 Tap "Location information service"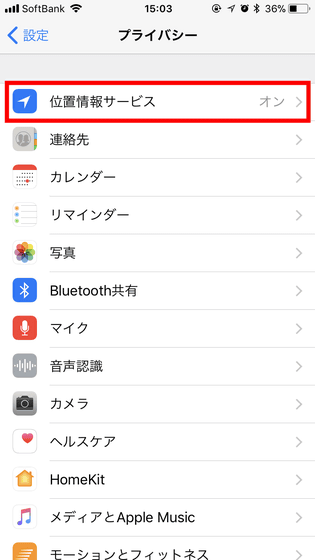 From this screen you can set the position information service. Depending on the application on iOS 11, there are only two choices, but basically you can choose from three ways: "Do not allow", "Allow only while using this App", "Always allow".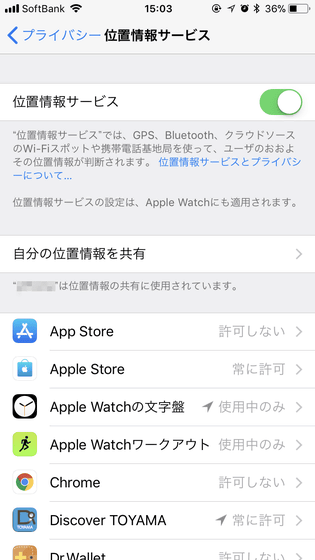 5: Apple Pay
On iOS 11peer to peerYou will be able to settle the payment. For example, after paying at a restaurant, you can also use Apple Pay to remit money for your payment to your friends.

CNET is recommending using Apple Pay corresponding to such peer-to-peer settlement from iOS 11.

6: Customize the control center
7: Utilization of file application
The custom method of the control center and how to use the file application are summarized in the following article.

iOS 11 New Feature Review, Easy But Evolving More Frequently Used Functions to Evolve Conveniently - GIGAZINE