A cheese tart specialty shop in the queue BAKE's new work "Honey-pickled lemon cheese tart" taste review, refreshing acidity of honey and lemon becomes a habit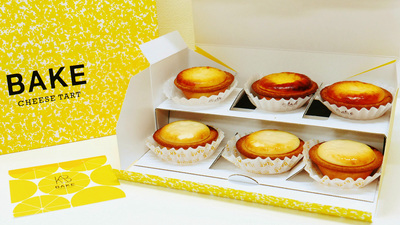 Cheese tart specialty shop offering freshly baked cheese tarts baked at storesBAKE CHEESE TART(Baked cheese tart) "from lemon and honey using"Honey crispy lemon cheese tart"Appears on September 15, 2017 for a limited time only. I tried it quickly.

Honey crispy lemon cheese tarts | Baked cheese tarts | BAKE CHEESE TART
https://cheesetart.com/lp/lemon-cheese-tart_2017/

Umeda head office of Hanshin department store came. There is a branch of BAKE on the basement floor.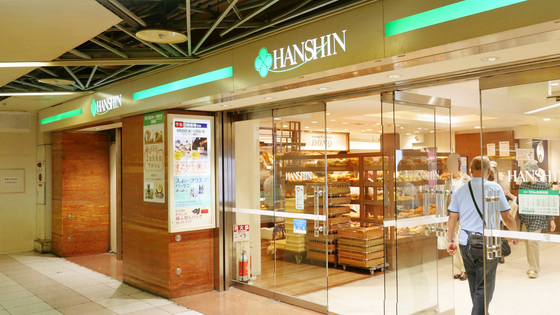 There was a queue in front of the shop. Although it was not enough to distribute a numbered ticket, the staff was organizing it.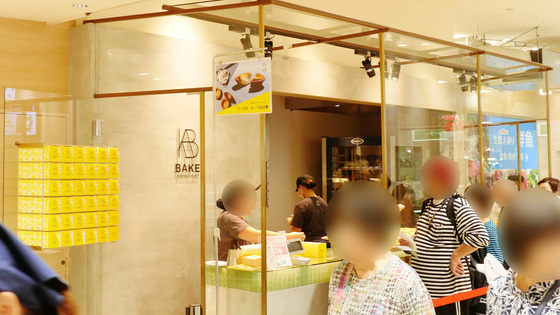 Beyond the show window freshly baked cheese tarts are sliding. While hanging just like a honey lemon cheese tart seems to have baked up, filled with lemon, cheese and honey fragrance. People who were lined behind said "Wow, good smell ......".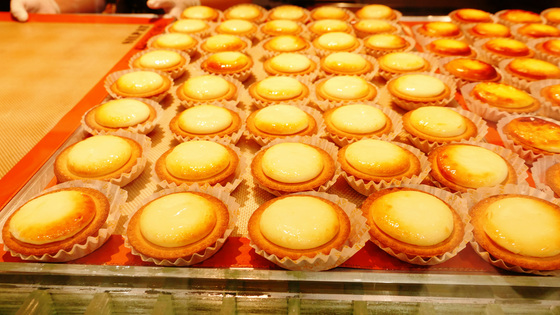 One honey and lemon cheese tart is 270 yen. There was also a good deal of freshly baked cheese tarts and three each of regular menus, so I ordered that. I used honey when passed, so I received attention not to let children under 1 year old children eat.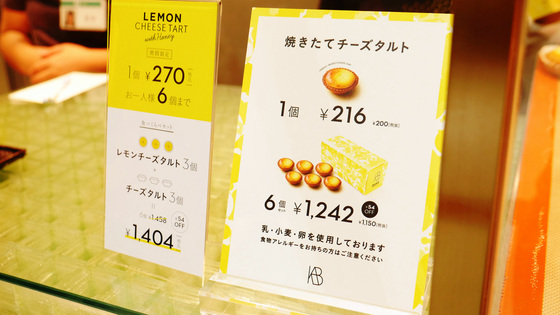 Here is a set of cheese tarts and honey crackled lemon cheese tarts.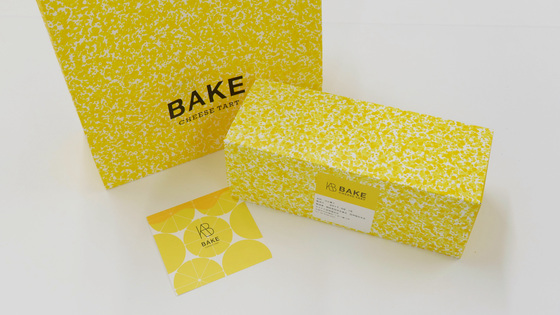 When you opened the box, it was a two-tiered stack. The top three are freshly baked cheese tarts, the lower three are honey lemon cheese tarts.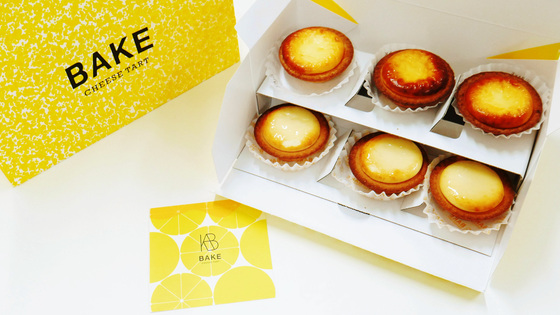 Compared with the regular regular cheese tart on the left, the honey on the right The lemon cheese tart seems to be slightly whitish and soft on the mouth part.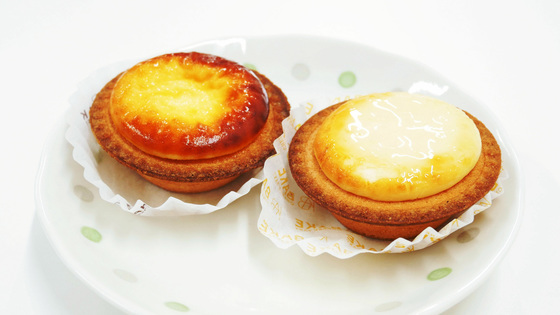 Feeling that honey crispy lemon cheese tart saw from the side. The cheese part is plump and plump. Although the fabric is a firm pie cloth, it is solid rather than I thought as a whole and I am looking forward to how much cheese is packed inside.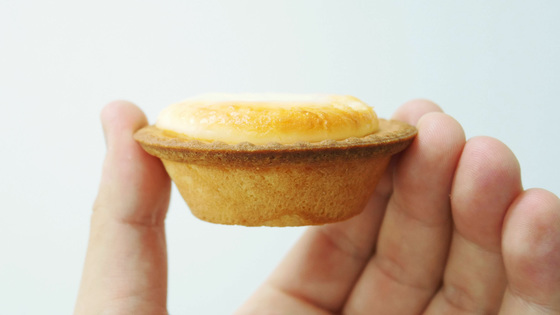 I cut it in half with a kitchen knife. The fabric is crispy and the inside cheese is moist. Again cheese is packed tightly to the bottom. The part of the cheese is so soft that it seems to collapse if it has to have it gently.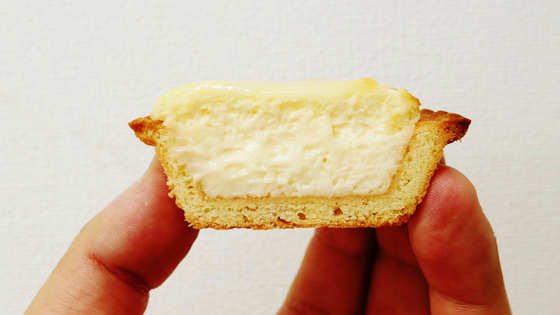 Tasting. Regular cheese tart on the right, lemon cheese tart on the left honey. Compared with regular cheese tarts, it is sweet as the honey is applied, and the cheese mousse is very smooth. There is acidity of lemon and cheese, but it is not too acidic. Sweetness is stronger than sour taste, it is considerably thick. At the same time, from the editorial staff who tasted it, there was an evaluation that "the smell of lemon is cool and pleasant" "refreshing flavor that is unique to citrus", while "the lemon and cheese are similar in acidity and weak in impression" "due to honey It is too slightly too sweet ".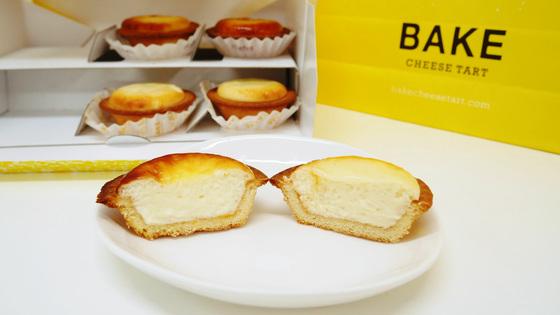 "As the mousse gets heavier and cooler in the refrigerator, you can enjoy the texture like rare cheesecake," so we tested it in the refrigerator for about an hour and a half.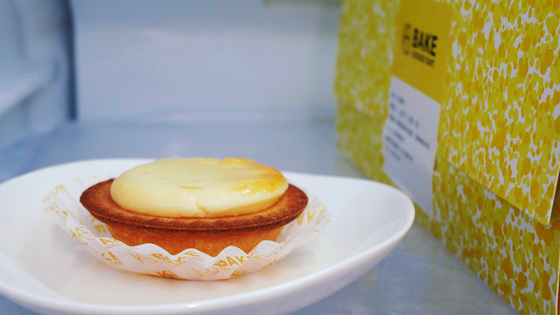 Although it does not change very much at first glance, when you eat it surely the viscosity of the mousse is increasing slightly, it is getting heavier. Just saying that it fits the refreshing fragrance of lemon and honey did not come out as a pin.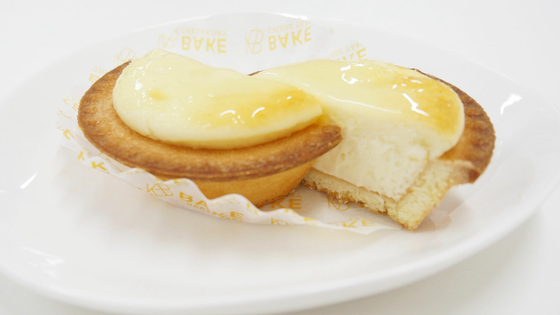 "As you can cool it in a freezer you can eat delicious like cheese ice", so I tried chilling it in the freezer for about an hour and a half. With a knife and a heavy touch like a gutton, the mousse part could also be cut without collapsing.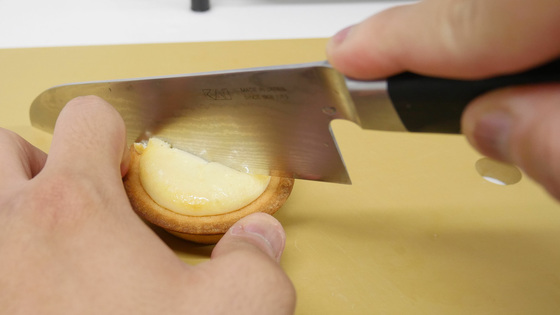 When you eat a bite, the part of the cheese is like a ice cream. The taste becomes thicker and cheeseness is appearing on the front side than sweetness.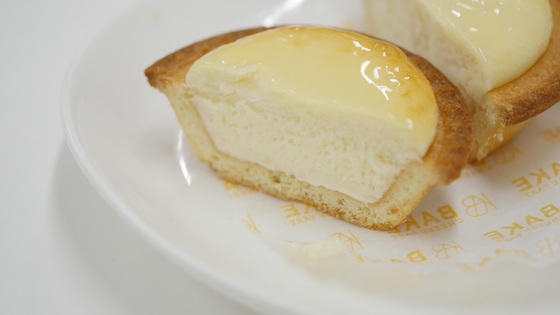 Finally I tried to warm it for 3 minutes in an oven toaster. The kitchen is wrapped in a burning fragrant smell of pie cloth.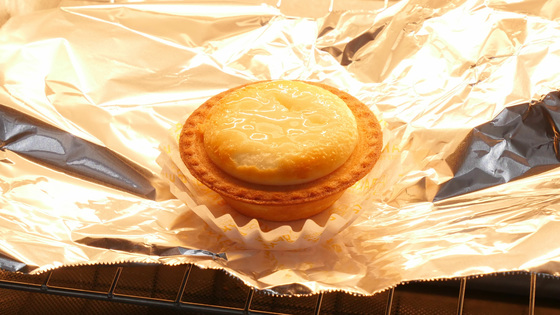 I got a bit browned on the fabric part and burned deliciously.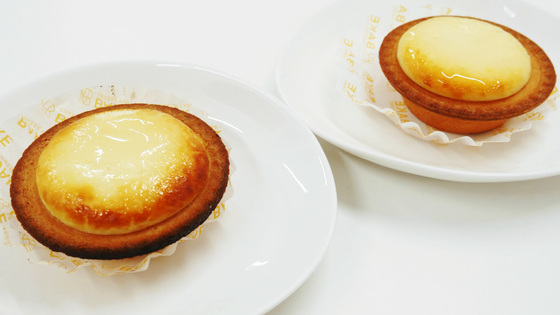 The part of the cheese became all over, the crispness of the fabric increased, and the mouthfeel became considerably lighter. You can enjoy the freshly baked flavor. I felt that the smell of honey grew stronger when baked in the oven.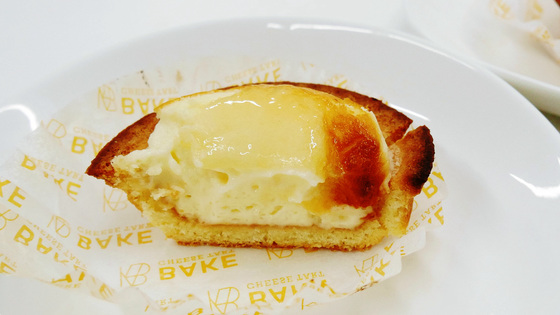 In addition, because "honey-sweet lemon cheese tart" has limited production number per day, it is expected to be sold out as well. Because it is also possible to queue, people who want to eat are recommended to line up at shops early.