"Apple Watch 3" information leaks, LTE compatible & expected to share phone numbers with iPhone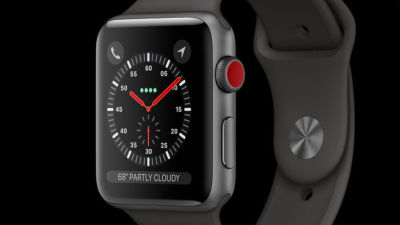 9to 5 Mac, which acquired "iOS 11 Golden Master (iOS 11 GM)" which is the final beta version for developers of "iOS 11" to be released soon, analyzed the firmware, the third generation of the new Apple Watch (Apple Watch 3) Has come up with information on wisdom. It is pointed out that the possibility of using LTE compatible with urasha street in common with iPhone's phone number.

iOS 11 GM leak seemingly leaks LTE Apple Watch with new face and Digital Crown [Video] | 9to 5Mac
https://9to5mac.com/2017/09/08/ios-11-gm-leak-seemingly-leaks-lte-apple-watch-with-new-face-and-digital-crown/

LTE Apple Watch uses same phone number as iPhone, some carriers to offer free / cheaper trial plans | 9to5Mac
https://9to5mac.com/2017/09/08/lte-apple-watch-free-trial-plan/

Firmware points to new Apple Watch case finishes: 'Blush Gold' aluminium and 'Gray' ceramic | 9to5Mac
https://9to5mac.com/2017/09/09/apple-watch-blush-gold-gray-ceramic/

◆ LTE compatible
The rationale for LTE compatibility of Apple Watcn 3 can be confirmed in the following movie.

First look: Apple Watch Series 3 with LTE! - YouTube


This is a beta version "iOS 11 GM" that is as close as possible to the released version of iOS 11 leaked



There is a "Watch" application next to the "calculator" application whose icon design has been changed.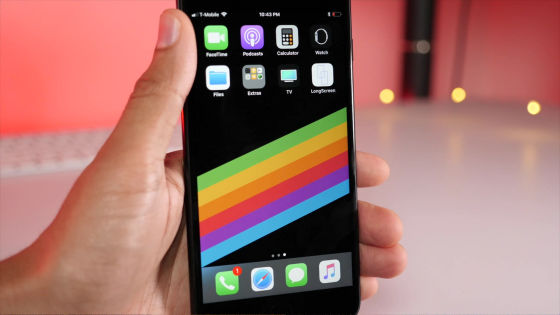 The digital crown appearing in the Watch application is red Apple Watch is the new model Apple Watch 3.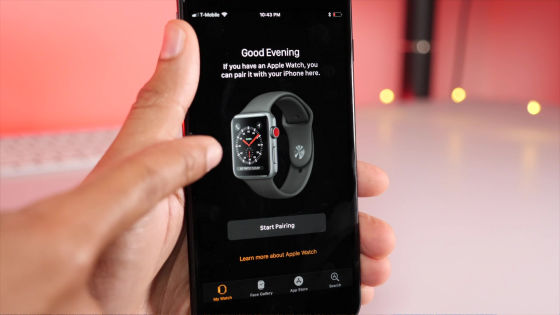 It should be noted that the green dot in the face of the analog clock. This is an antenna pictograph showing the radio condition that is familiar to iPhone and other iOS terminals, and it can be seen that Apple Watch 3 is compatible with LTE communication.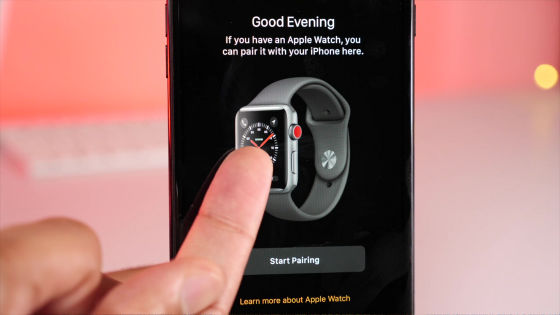 Furthermore, the antenna design icon is also displayed in the control center of watchOS. The blue mark on the upper right of the image is considered to be the icon of the GPS signal.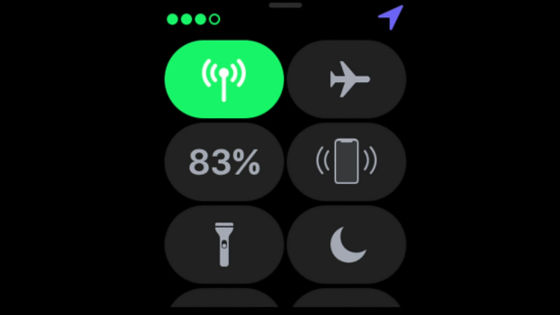 Apple Watch 3 is different from Apple Watch 2 only in that the digital crown is red, its shape and band are seen to be exactly the same.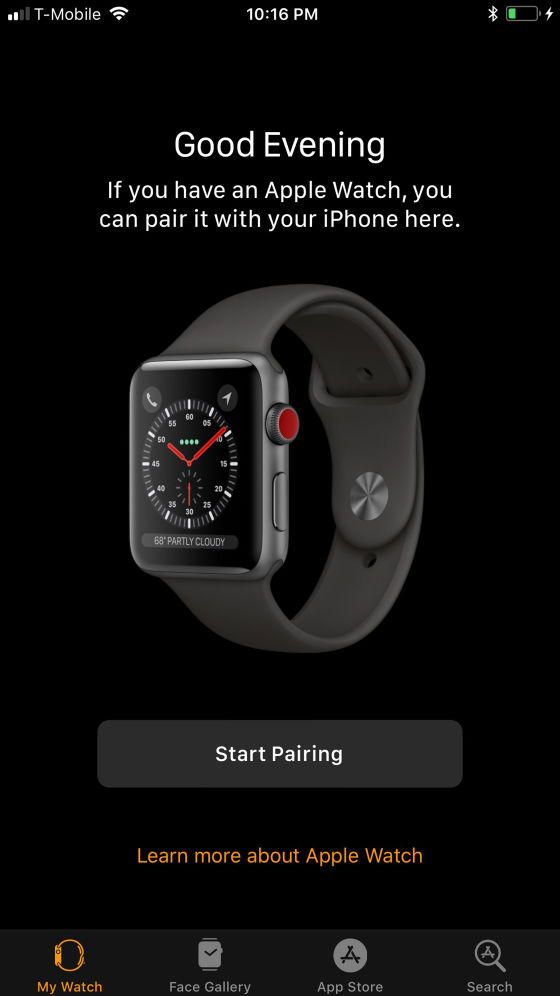 ◆ LTE communication method
When 9to 5 Mac analyzed the firmware of iOS 11 GM, you can check the information on LTE communication of Apple Watch 3, and from the code contents, it can be said that the phone number of Apple Watch 3 is the same number as the pairing iPhone It is inferred. In other words, it seems that you can directly answer the incoming phone with Apple Watch 3.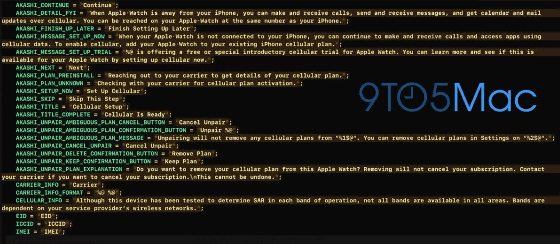 9to 5Mac has found a character string suggesting that some mobile communication carriers will prepare special promotions and the monthly fee for adding Apple Watch 3 to LTE communication terminals can be greatly discounted for a certain period of time It is pointed out that there is sex.

◆ Color
Since iOS 11 GM firmware has the description of "Ceramic-Gray (gray)" and "AlumBlushGold (brush gold)" as the color code of Apple Watch 3, these two kinds of new colors are supposed to be added is.




From this information, not only the new iPhone but also the appearance of the new Apple Watch can be seen as almost certain. Everything will be held from September 12, 2017 (Japan time 13: 2 am)Apple Special EventIt is likely to be announced at.