We have been eating Tenpura cheese fondue tempura and "Binzhou Red Bowl Tennis Bowl"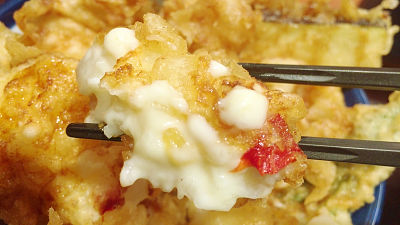 From "September 7, 2017 (Thursday)" "Tempuri Tanba", the tempura of matsutake mushrooms as autumn seasonal limited menu "Matsutake mushroom kakiyaki"Tempura cheese fondue, served together with tempura of Banzhou redly" served "Banzhou red bowl and rice bowl"Has appeared. After all, decided to go to a shop and try to eat what the dish that played the miracle fusion "cheese fondue × tempura" is.

Autumn arrival of appetite! Tianya's Seasonal Limited Menu, September 7 th (Thu) Release Akira's delicious flavor! Enjoying matsutake "Matsutake mushrooms kaki deep bowl" Tempura with cheese fondue! Teng and the first appearance "Banzhou red dumpling bowl"
(PDF)http://www.tenya.co.jp/release/pdf/info_170831.pdf

Arrived at Tenya.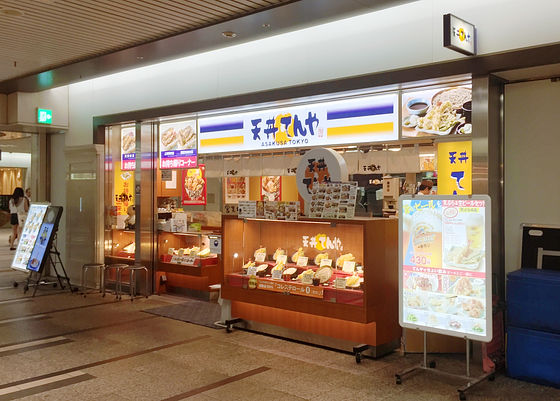 To the shop front posters of two seasonal limited menus in autumn had been stuck out.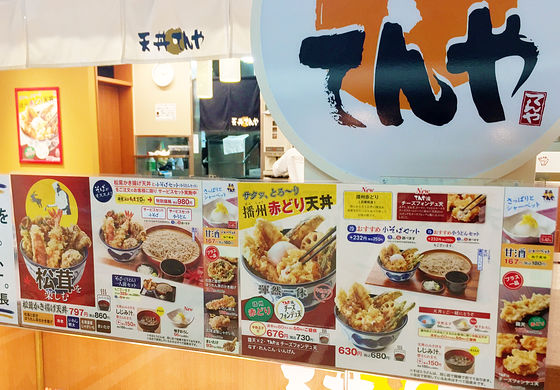 At any rate, we ordered "Banpura Red Bowl". There is no "cheese fondue heaven" anywhere in the menu name, but it is somewhere in this served tempura. It is 730 yen including tax and miso soup with half omelette and it is 680 yen including tax when there is no young egg.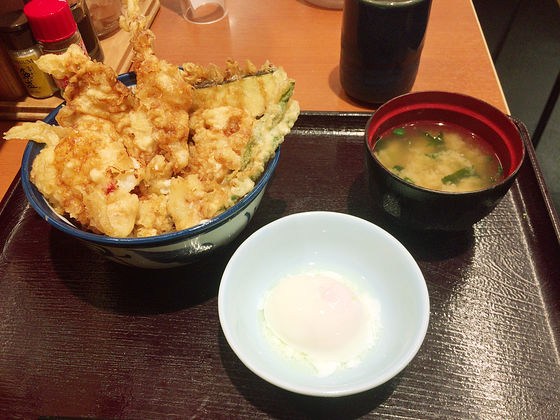 Cheese fondue heaven is a bit small, so it is about fried tempura. When lifting with chopsticks it will be informed that it is soft tempura like cream croquette.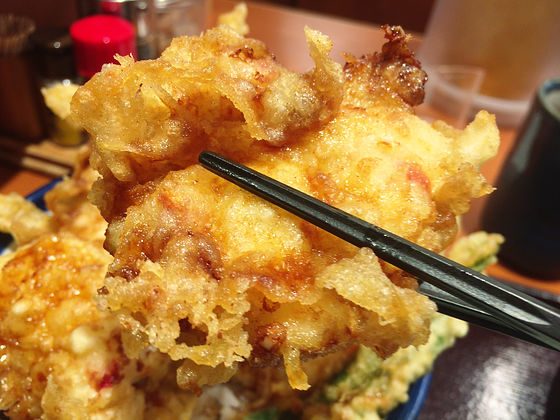 Cheese fondue In the heaven there is a cheese cream sauce that has been finished with garlic and white wine, and ingredients of potatoes, onions, green peppers, and mushrooms cut into dice. The flavor of cheese is not stronger than I imagined, it seems easy to eat because there is no habit. And thanks to the rich and deep flavor that seems to be derived from cheese and white wine, it was tempura with a very sense of volume.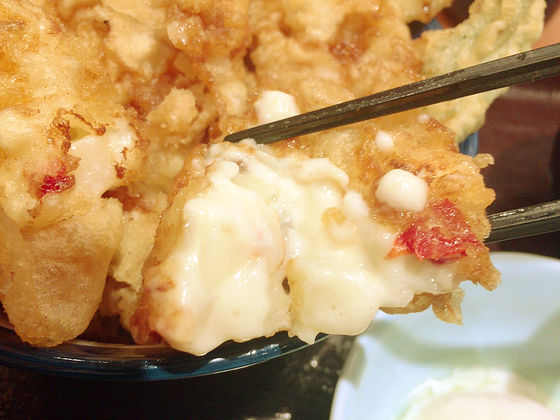 When you eat half-omelette with cheese fondue in heaven, the time of bliss will come with synergistic effects of richness × richness.



There are two pieces of tempura using the stock bird "Binzhou Red Riding" of Hyogo Prefecture Kita Harima area called Ten and the first appearance. It is a dish that matched well with tempura which the moist feeling of the crispy crisp. It seemed to be a fancy seasoning, and it was a finish that I felt well balanced with cheese fondue heaven.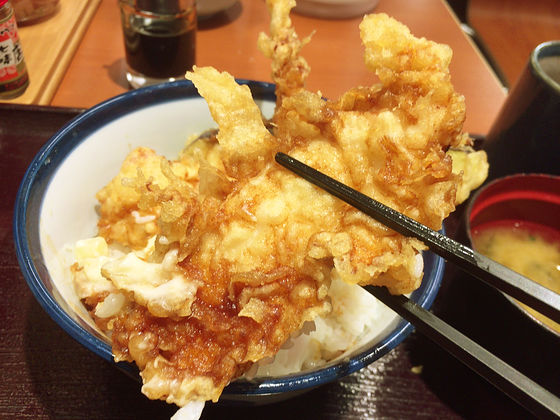 In addition, the hammer is the same as usual ......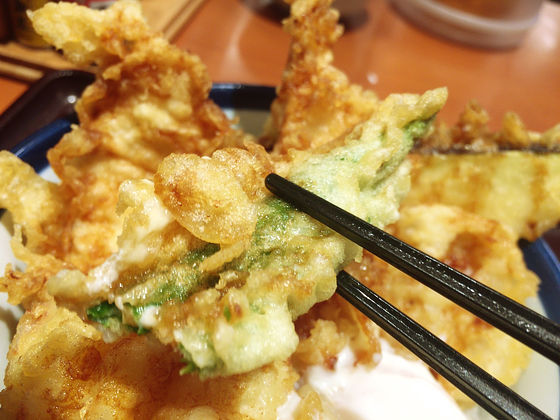 The lotus root is also softly fried in the inside.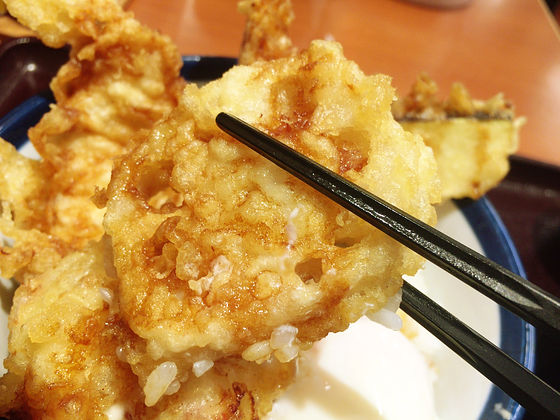 Even though it has been cut to a large extent, it is a finish that feels the original flavor of eggplants. Vegetables and tempura made me realize that it was indeed compatible.