Volunteer to messages sent towards the Voyager spacecraft equipped with a "Voyager Golden Record" drifting the expected universe from being deciphered in extraterrestrial intelligent life is NASA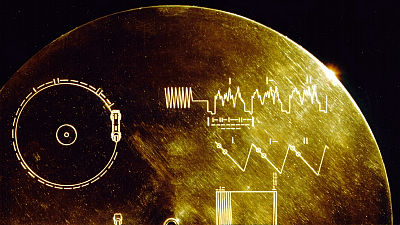 Aiming for exploration of the solar system outer planets and the solar systemVoyager spacecraftIn anticipation that someday extraterrestrials will discover the Aircraft, we will pack the culture of mankind "Voyager Golden Records"The record board called is loaded. In commemoration of the 40th anniversary of the launch of this Voyager spacecraft, NASA is planning to send a message selected by public offering to a Voyager probe that carries messages from the earth.

Voyager - Send a #MessageToVoyager!
https://www.jpl.nasa.gov/voyager/message/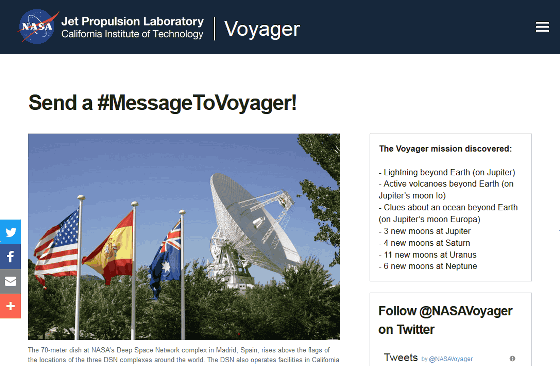 Expecting that extraterrestrial intelligent life forms and human beings of the future find and interpret it, the sounds and images that convey the existence of life and culture of the earth are contained in "Voyager Golden Records"is.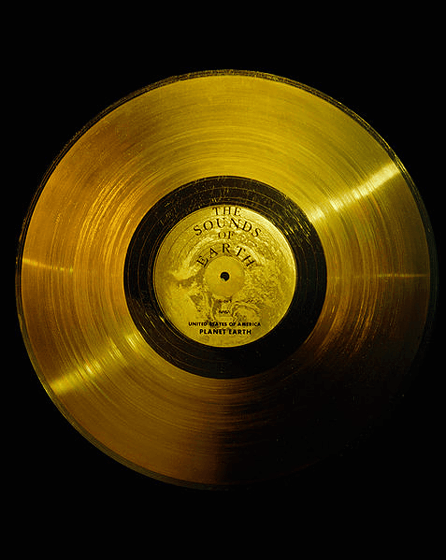 This is a package.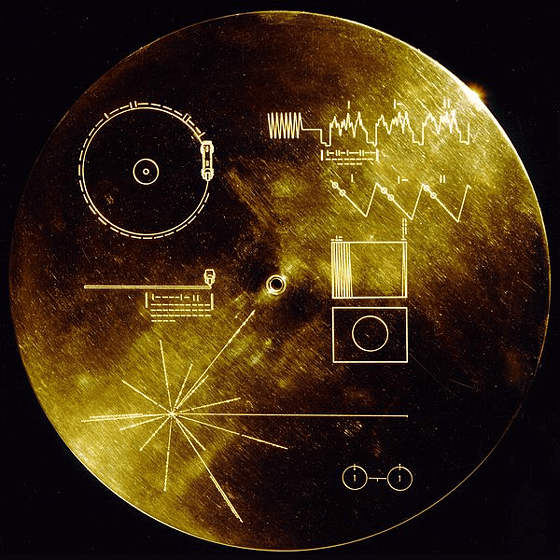 The Voyager Golden Record, which was installed in two Voyager explorers launched in 1977, has 115 images such as people, flora and fauna and landscapes around the world, sounds of various languages, natural sounds, classical music, etc. We have recorded, some of its contents can be browsed and viewed from the following.

"Voyager Golden Record" that can confirm the contents of "Voyager's Golden Record" drifting in space while waiting to be deciphered by extraterrestrial intelligent life forms - GIGAZINE



NASA will send a message from the public to the Voyager spacecraft 1 as a memorial, saying that 40 years have passed since Voyager Explorer 1 was launched on September 5, 1977. The deadline for submission of the message is 23:59 on August 15, 2017, Pacific Standard Time, and thereafter a general vote was chosen to select which message will be sent for the message picked up by NASA, September 2017 A message chosen on the 5th will be sent.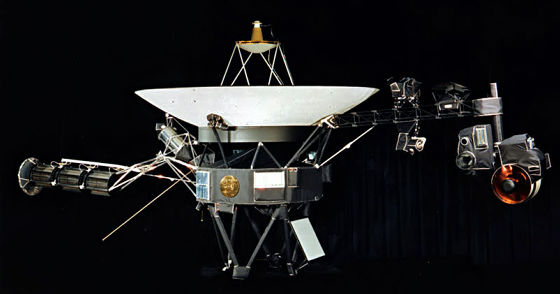 Apply for a message by posting with hash tag "#MessageToVoyager" on Twitter, Instagram, Facebook, Google +, Tumblr OK. Messages can be up to 60 letters, only alphabetical letters A to Z, digits 0 to 9, and spaces and punctuation marks are allowed. When submitting a message, make sure that the public setting is "publicly available" and not to be keyed etc.

You can check how far away Voyager 1 is from the earth from the following. At the time of writing the article says it is about 13 billion miles away from the earth (about 20,921.47 million 2000 km), but the message sent on September 5 will reach Voyager 1 on the 6th is.

Voyager - Where are they Now?
https://www.jpl.nasa.gov/voyager/mission/status/