Production plan of Voyager plan 40th anniversary · Golden record reprint version is in progress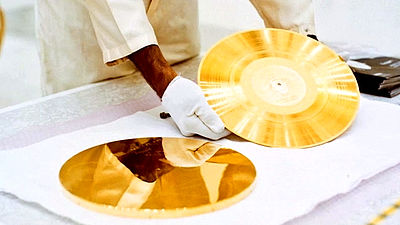 Two unmanned aircraft have been launched with the aim of searching outside the solar system and out of solar systemVoyager planWill celebrate the 40th anniversary in 2017 next year. In commemoration of this, the "Voyager 1 and 2" launched "Voyager Golden RecordsA plan to reprint "is launched in Kickstarter.

Voyager Golden Record: 40th Anniversary Edition by Ozma Records - Kickstarter
https://www.kickstarter.com/projects/ozmarecords/voyager-golden-record-40th-anniversary-edition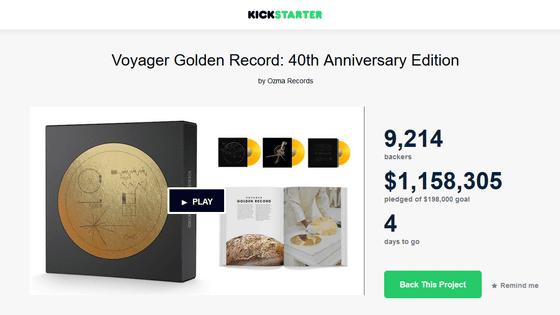 "Voyager's Golden Record" includes natural human eyes and music, greetings in 55 different languages, greetings of 115 images Has been recorded.

Its content is not concealed, and he was deeply involved in the planet exploration planKarl SaganCo-authored in 1978, the year after launch "
Murmurs of Earth: The Voyager Interstellar Record"The photographs recorded in the record were posted and even on the NASA siteIt is possible to see a part of it.

Regarding music,NASA releases on SoundCloud official account for freeYou can listen to it.

Nevertheless, the record of this time will be created in the experience that you can apply the record to the player with your own hands like "a far future, when someone is actually listening to a Voyager's record" For.

Just as a celebration of the 40th anniversary, the sound source of 2 hours which was recorded in the original record is recorded as it is, and the code which can download the MP3 file · FLAC file of each sound source is also attached. In remastering, Timothy Ferris who was the producer of the original board also attended the studio.

Also, in the original board, the data was recorded and the pictures that were recorded in the record are recorded in a separate hardcover booklet in full color. In this brochure, photos and others sent from the Voyager to the earth are also posted. As mentioned above "Murmurs of Earth" was recorded in black and white, it is a big merit that all the photos can be handled in color.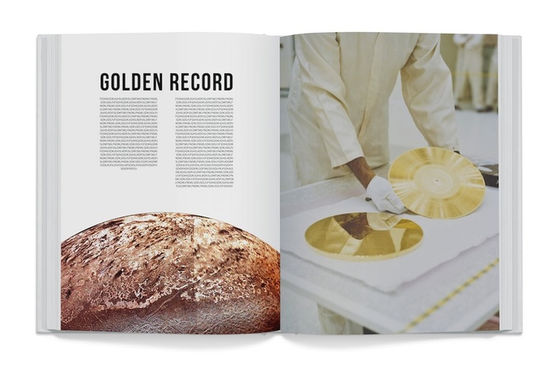 Already, it is said that permission for the recorded sound source is taken, and the only condition is to make it. And since Kickstarter collects 1.16 million dollars (about 120 million yen), which far exceeds the target price of 198,000 dollars (about 21 million yen), from over 9,000 people, the production is secure I will.

The main things that can be obtained at the time of investment are:
$ 10 (about 1040 yen):Pin badge
$ 15 (about 1560 yen):Digital sound source download right
$ 25 (about 2610 yen):Risograph (about 30 cm × about 30 cm) + digital sound source download right
$ 25 (about 2610 yen):Pin Badge + Digital Instrument Download Card
$ 35 (about 3650 yen):Lithograph + Pin Badge + Digital Instrument Download Card
$ 98 (about 10,200 yen):Voyager · Golden Record Box (Luxury Cosmetic Box + 3 Records + Full Color Hardcover Booklet + Risograph + Digital Instrument Download Card etc.)
It has become.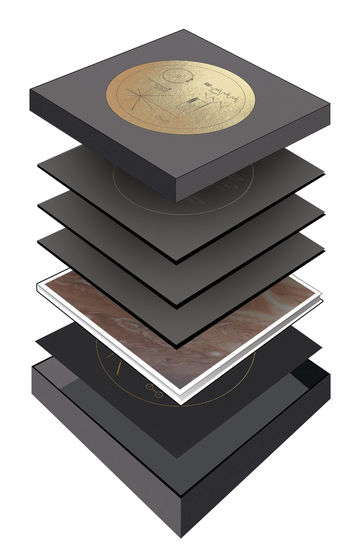 The deadline for investment is 12:18 on Friday, October 21, 2016.
in Note, Posted by logc_nt