Some models of MacBook Pro can be exchanged for a new model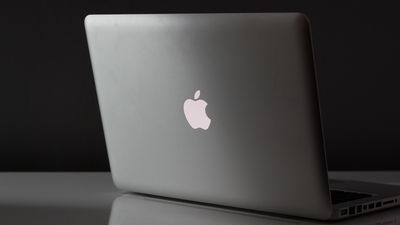 ByMarcin Nowak

Apple is offering battery replacement service towards the battery's weaker terminal but there is a shortage of replacement batteries for some MacBook Pros manufactured four or five years ago and a newer alternative It is obvious that you are exchanging with MacBook Pro.

Apple Exchanging Some 2012 and Early 2013 MacBook Pros Needing Battery Service With Newer Models - Mac Rumors
https://www.macrumors.com/2017/07/24/mid-2012-macbook-pro-top-case-battery-constraint/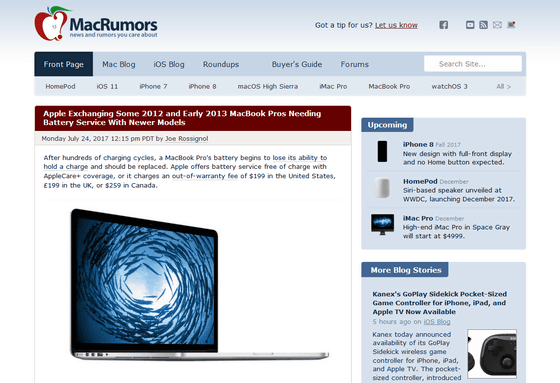 Apple's Mac notebook comes with a lithium polymer battery, but these areOnly a predetermined number of charge / discharge cycles can not be chargedSo it is necessary to replace the battery when the predetermined number of times has come. Hardware support services offered by AppleAppleCare +So we are doing a free exchange service of the battery, so if you feel that the battery is getting weak, you can use this service to replace the exhausted battery with a new one. In addition, even if you are not subscribed to AppleCare + support service, you can purchase up to 19,800 yen for MacBook Pro Retina display model, 17,800 yen for 17-inch MacBook Pro, 1 for 13/15-inch MacBook Pro At 28 thousand yenBattery exchangeI can.

But for Apple employees working at the Apple Store and Apple Authorized Service Providers,Mid 2012WhenEarly 2013I have notified that the inventory of the replacement battery for the model's 15-inch MacBook Pro Retina display model is gone. According to information independently obtained by MacRumors dealing with Apple-related news, the replacement battery will be under-supplied until September 15, 2017.

As a temporary solution to this problem, if customers targeting battery replacement services on the target model of MacBook Pro are instructing employees to replace them with a newer version of MacBook Pro with equivalent functionality Thing. In this case, you only need the repair cost that the user should originally pay, of course, there are options to wait for battery replacement until a new replacement battery arrives.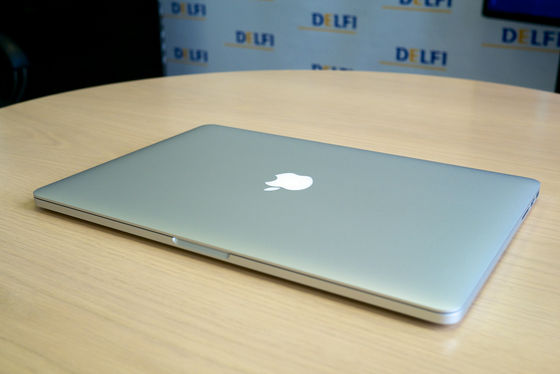 ByKārlis Dambrāns

Even more surprisingly, NoTNoS got on the online bulletin board "reddit"I had my Mid 2012 model 15-inch MacBook Pro replaced with the 2017 model Touch Bar 15-inch MacBook Pro"I tell you. Although it seems that this exchange took about 10 business days, the Mid 2012 model was on hand at the time of exchange, and the cost of exchanging is only 10,200 yen necessary for battery exchange as an out-of-warranty service That's right.

Like NoTNoS, many MacBook Pro users are successfully exchanging with newer models, but it seems that there are many 2015 models of MacBook Pro, not the 2017 model, that can get new. However, some users claim that they received 2016 model and 2017 model.

As a matter of course, only the 15-inch MacBook Pro Retina display model of Mid 2012 and Early 2013 will be exchanged. MacBook Pro and MacBook Air with different production times are not eligible for replacement. Also, if the MacBook Pro to be exchanged does not need to replace the battery, exchange will naturally not be accepted.

In addition, since it is written on the following page how to check the number of charge / discharge times of the Mac's battery and the number of charge / discharge times, please check it if you are interested.

Determine the number of charge and discharge of the notebook battery - Apple support