I have been tasting the ultimate "Milky Cream" at Japan's first fresh cream specialty shop "MILK"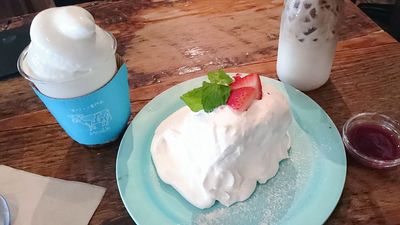 Japan's first fresh cream specialty shop "MILK" is planned to open the grand in winter, but for the one month from July 1, 2017 to July 31,Lumine Man ShibuyaWe collaborate with Café Mandouca on the first floor of the building to open ahead ahead. In "MILK", I usually went to taste that "the ultimate" Milky Cream "by providing a menu with fresh cream that is mainly used as a supporting role of various sweets.

Japan's first! Fresh cream specialty store! Milk milk
http://www.opefac.com/milk/

The place is the 1st floor of Lumine Man Shibuya.


Takanashi dairy track was stopped just opposite Lumine Man Shibuya. This time, Takanashi dairy supports "MILK" as "professional of fresh cream".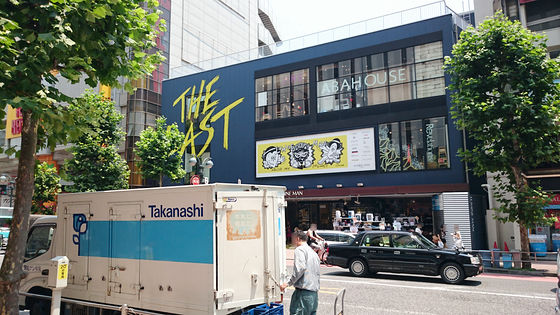 "A milk store made a soft cream that is" dark "and" refreshing "using" Mino no milk "limited to Hokkaido Rootsukushi-ku."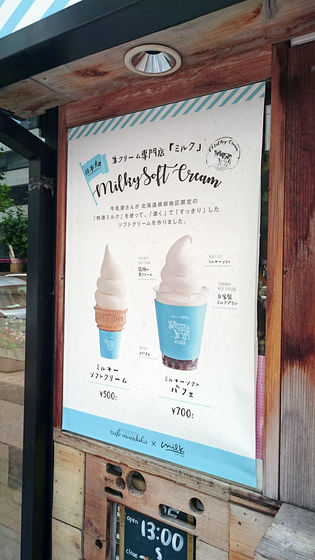 The menu list looks something like this. If it is roughly divided into two, "fluffy chiffon cake" and "milky soft parfait" are the main, each with three variations.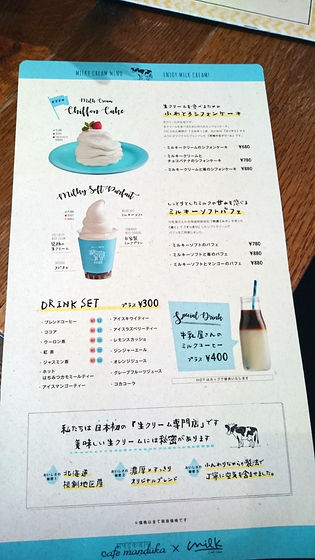 Firstly, I will drink "milk coffee from milk store" (400 yen tax included) and wait.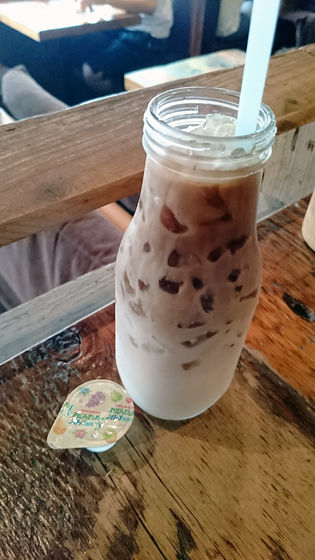 After that I got "Parfait of Milky Soft" (780 yen including tax). As a variation, there is "Milky soft and strawberry parfait" (880 yen tax included) and "Milky soft and mango parfa" (880 yen including tax), but this time we chose plain.



A thick soft cream with a massive sense of weight.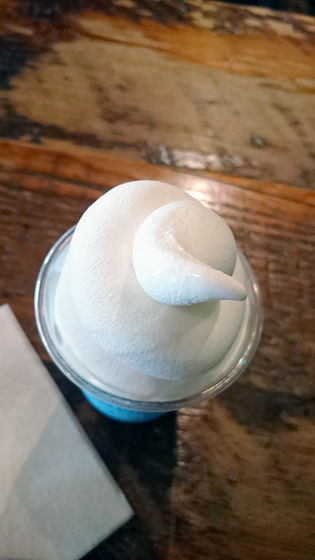 As it seemed that it melted before the fluffy chiffon cake came, I scooped and tried to eat it, the soft sweetness "The milk" flared in my mouth fluffy.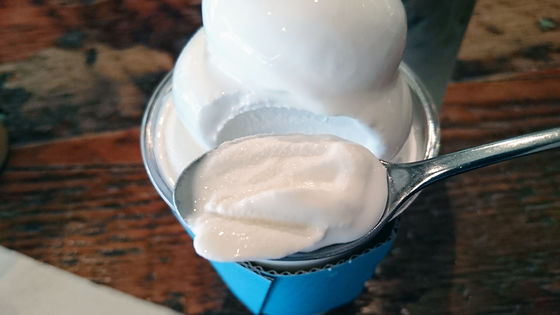 As the temperature rose and it was hot, a chiffon cake arrived where I became happy with rich milk-flavored soft ice cream.



Among three types, "Chiffon cake of milky cream" (680 yen including tax), "Milky cream and chiffon cake of chocolate banana" (780 yen including tax), "Milky cream and strawberry chiffon cake" (880 yen including tax) I made it to a strawberry chiffon cake, but what is this white chunk ... ....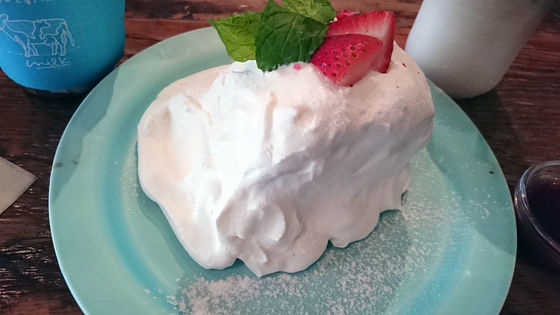 It is like a dish of strawberry, dropping a mass of cream on the plate as "hoarse".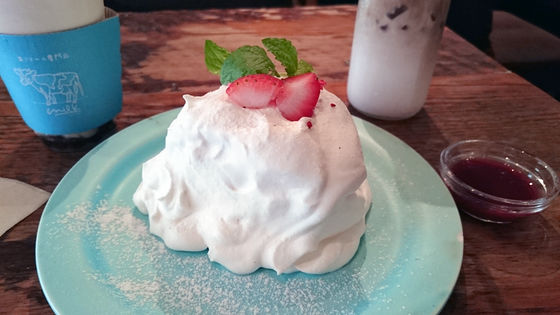 We are going to eat from a soft ice cream first because it is not a problem. The texture is very smooth, the taste is rich in the flavor of milk, but it does not draw afterwards, there is even refreshing feeling. From the line just below the edge of the cup, the cream cream comes out and mixes with Milky Soft and it becomes "cool and fluffy".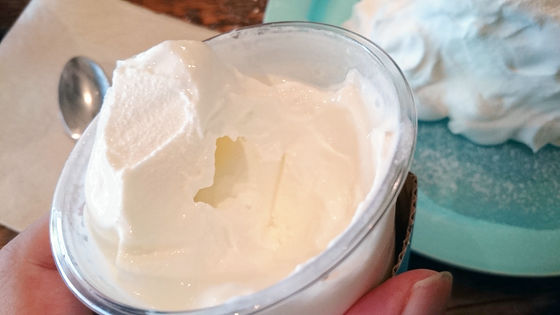 Below that is milk pudding that goes through your throat.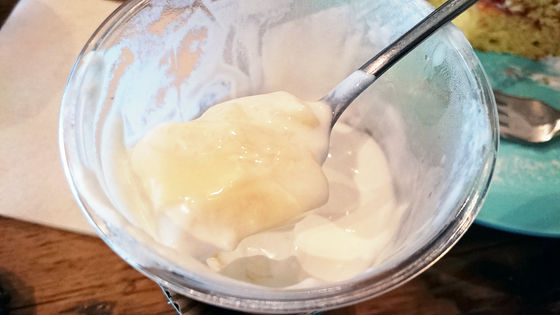 And finally tapioca. In parfait there are some "bulky" layers on the way, but this parfaits enough to eat from top to bottom. I like cow milk, cream love is a must - eat item.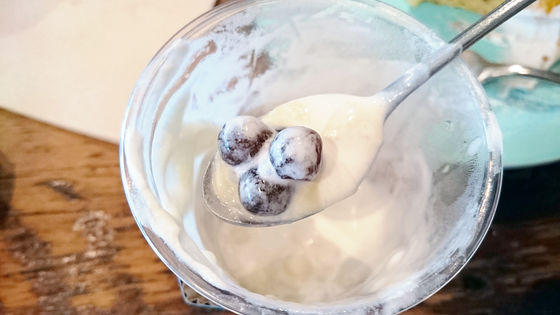 Next to Chiffon Cake. Two layers of cake were hidden inside when I shaved the cream.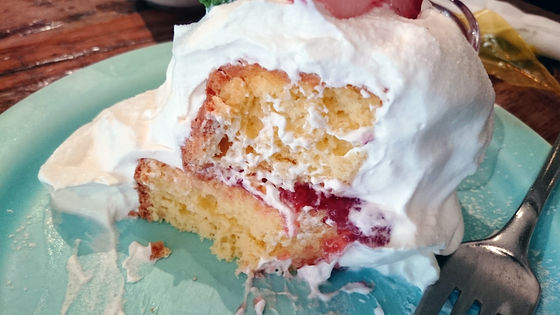 Anyway, because there is a lot of cream cream, if some cake is wrapped in cream. Its light cream flavor is perfect for expressing as "cloudy lightness" without making the cream at all. Chiffon cake tastes somewhat massive and powerful, but still the leading role is fresh cream. If you like cream, it is best to make it plain.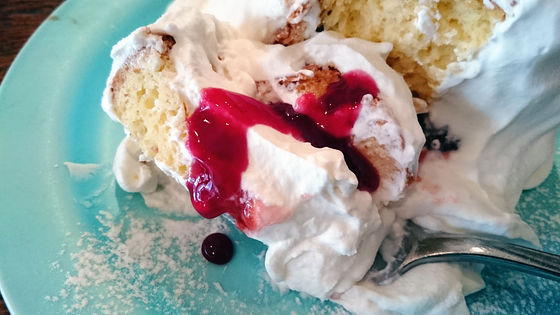 By the way, because Lumine Man Shibuya has been closed due to JR Shibuya station improvement work on July 31, 2017, we can only eat MILK menu in this cafe this month.