Ministop's new product "Crepe Soft", which has a reputation for the taste of soft cream, is too high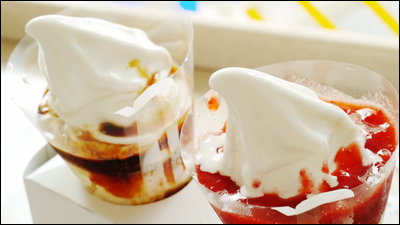 Speaking of Ministop, it has a reputation for the taste of soft cream, and raw milk has become a menu of commitment such as using all squeezed Hokkaido products. This time, "Minisutorppu released from"Crepe soft strawberry"Crepe Soft Pudding"(Together 258 yen including tax), this soft cream combines a fragrant fabric of wheat with firmly grilled eyes, a combination of exquisite custard eye smooth with egg flavor and milky feeling. I decided to try out what kind of taste it is.

Custard Eye Smooth × Soft Cream "Double" wrapped happily!

When I arrived at Ministop, a banner of this new product "Crepe Soft" welcomed me. Although there is no flashy, the character of "crepe soft" jumps straight into the eyes, and the appealing effect is outstanding.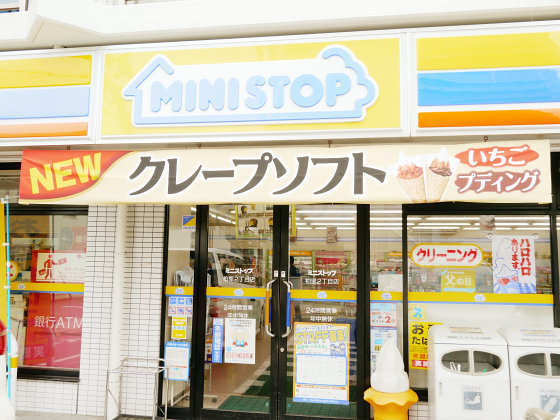 So, it is an order immediately.



I came right away. I ordered four, but it will be exciting for me if it is enough.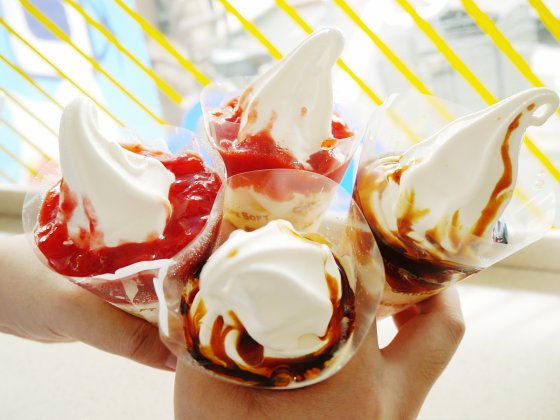 This is "Crepe Soft Strawberry".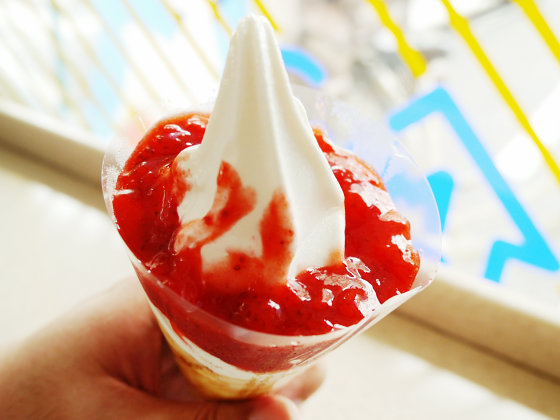 Looking from the side, it is like this. In addition, although it is hard to see a little, there is a warning note "There is no film turning, please enjoy with a spoon."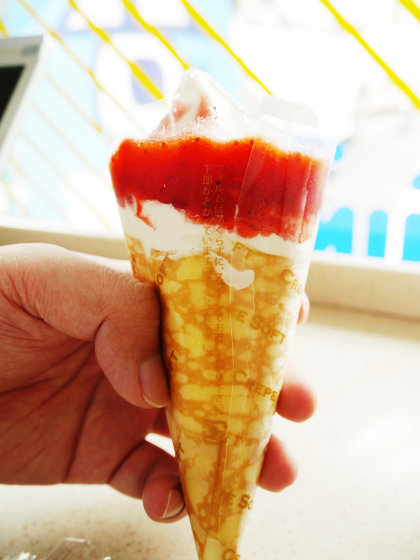 This is a soft cream. It begins to melt as soon as it is carried. Indeed, it is hard to eat without a spoon.



And Ichigo sauce seems to be able to enjoy the raw flavor as it is unheated.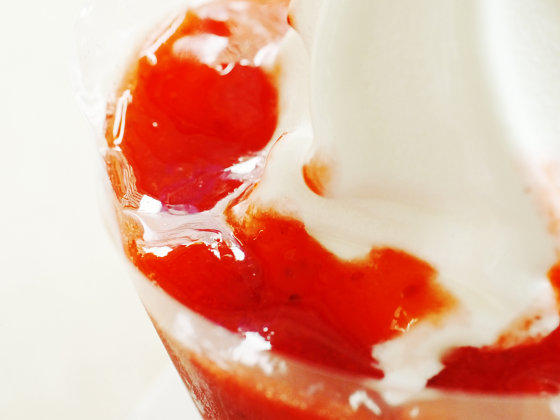 Well, I will get it quickly. The taste of strawberry sauce is excellent anyway and you can taste the natural sweetness that is not naïve as well as the texture of the pulp of the strawberry. And when we combine strawberry sourness with milk flavorful rich soft cream, it develops to a deeper taste.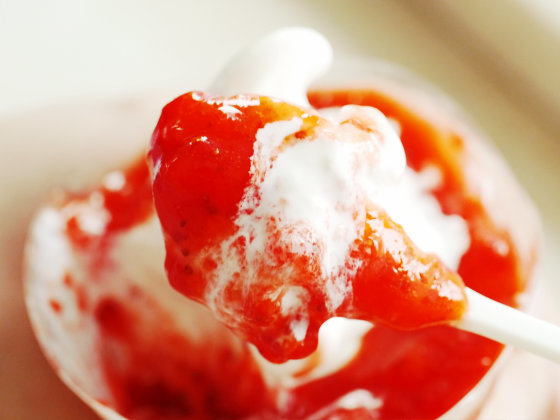 When eating more and more, custard eyes smooth from inside. Ichigo and soft cream are different in preference, soft sweetness is characterized.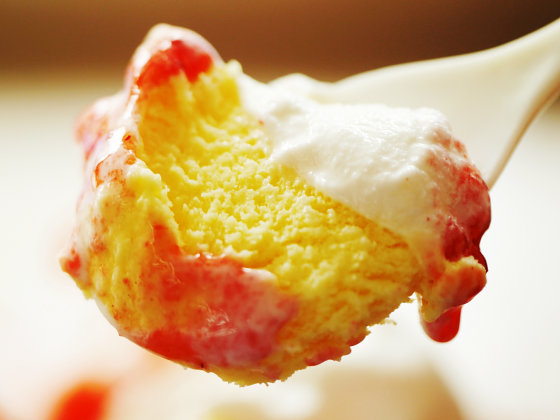 And, this crepe dough is fragrant and firmly wraps the sweetness of each of soft cream, strawberry sauce and custard eye smooth.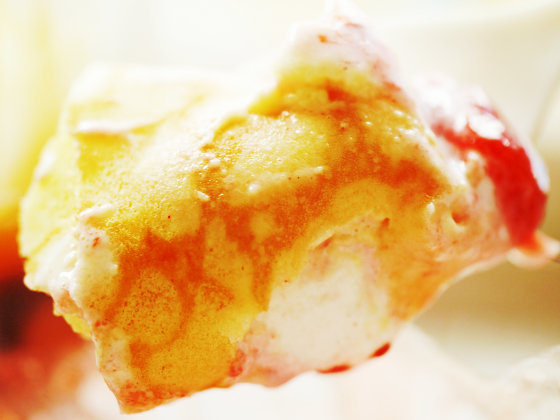 "Crepe Soft Strawberry" alone is satisfactory content, but also "Crepe Soft Pudding" is also included.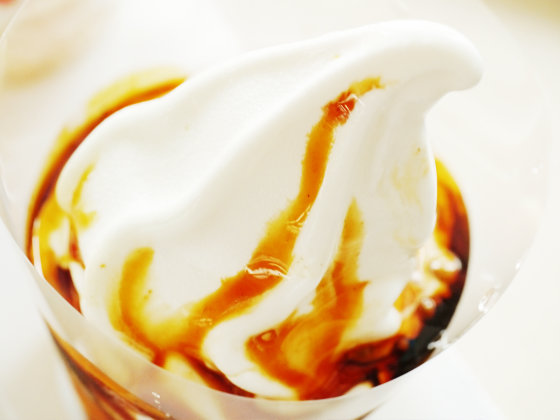 The identity of a dark sauce is caramel sauce.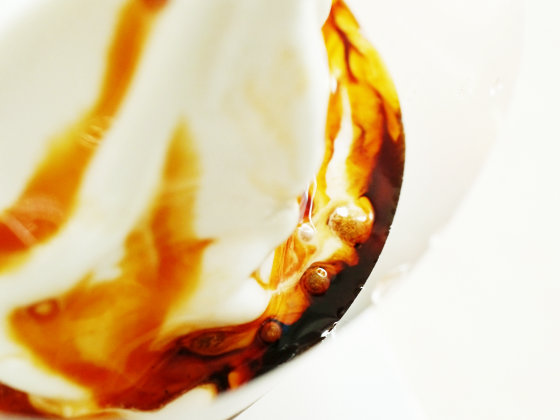 Bitter taste of caramel sauce remaining after sweetness of soft melt soft cream spreads quickly is accent. The flavor of a fragrant caramel sauce is reasonably retained in the aftertaste, and it is a content that can enjoy the finish.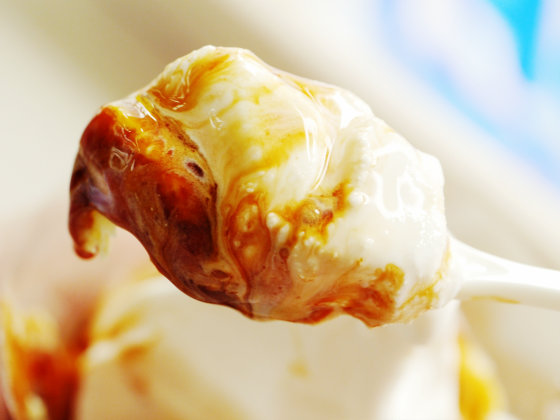 As we continue to eat, the custard eye smooth and the caramel sauce at the bottom encounter and when you taste them together it is just like a pudding.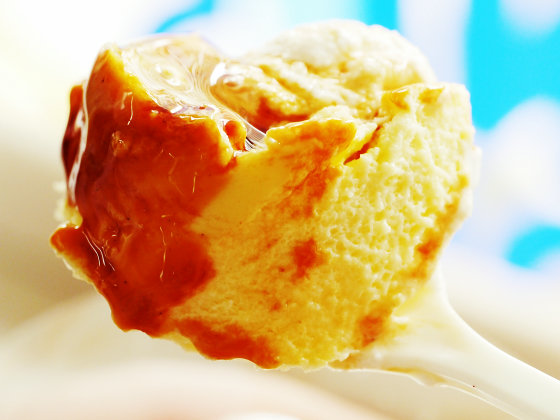 I cooked a lot of caramel sauce on crepe dough and ate it. There is a way to enjoy various flavors with this one item, and I will not get tired of it until the end.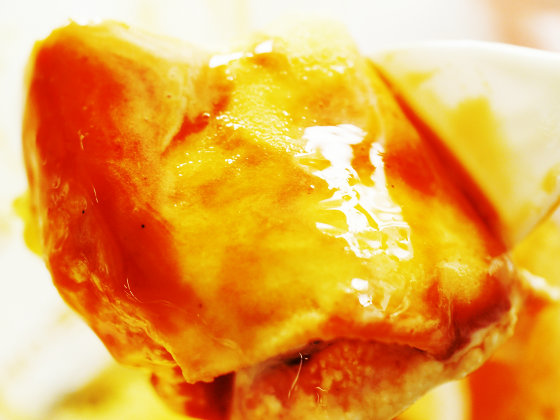 It is finished in a blink of an eye. Even with a soft cream alone, there is a satisfactory response to eating, but by combining with crepe the quality as dessert is further increased. As expected, I would like to expect Ministop and future dessert menu.