I have eaten Japanese sardine Japanese garden "Tea parfait - Japanese garden style -" at SALON GINZA SABOU in Masu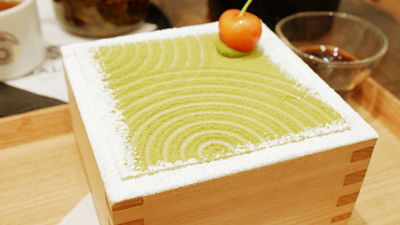 In Tokyo · Ginza packed rich Mascarpone cheese smelling green tea in Masu "Tea room parfait - Japanese garden style -There is a concept cafe "SALON GINZA SABOU" that offers a unique style of Japanese style sweets such as "SALON GINZA SABOU". I have actually tasted the stylish sweets such as crushing the lid of chocolate sheets prepared like a Japanese garden style into pieces and eating them.

Tea parfait - Japanese garden style - | NEWS | SALON adam et rope 'salon Adam et Lope
http://salon.adametrope.com/news/detail/111

SALON GINZA SABOU is located in the basement of the basement of Tokyu Plaza Ginza.


Arrived at SALON GINZA SABOU. It was around 14 o'clock on weekdays, but we were able to enter inside in only about 15 minutes with only 2 pairs in line.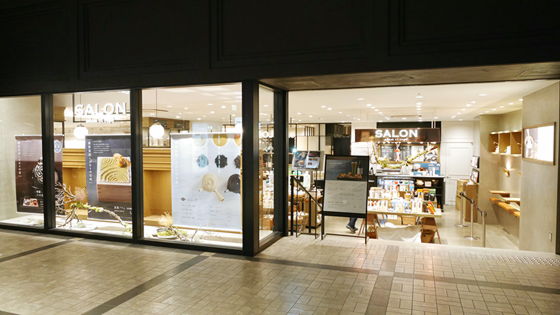 This is what it's like inside the store.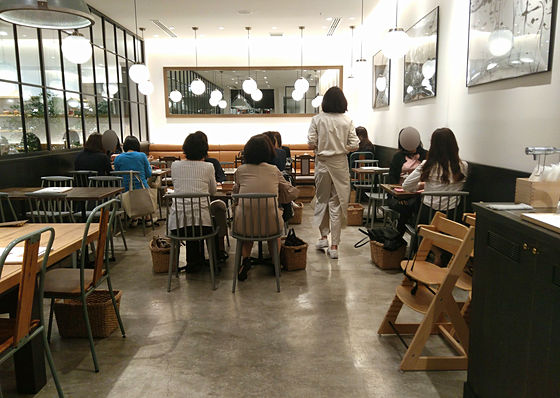 When I saw the menu, there was not only the tea ceremony aiming for the parlor but also sweets such as dorayaki.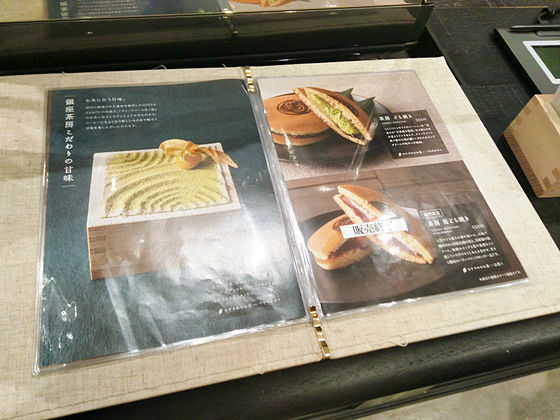 There is also a menu of rice series. As I had not eaten lunch yet, first I ordered "rice ball set meal" (900 yen tax).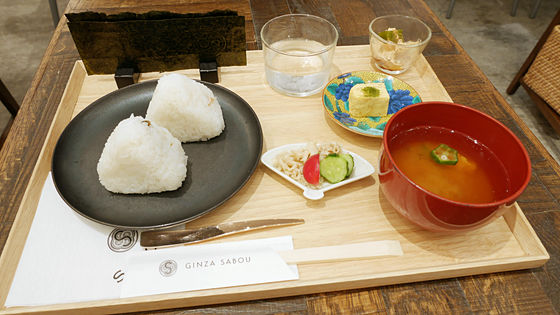 Freshly cooked "Snow HotakaYou can choose two from eight kinds of rice balls using rice balls. In this time I chose "litter sprinkle" and "salmon and sesame oil" that the order quantity is the largest.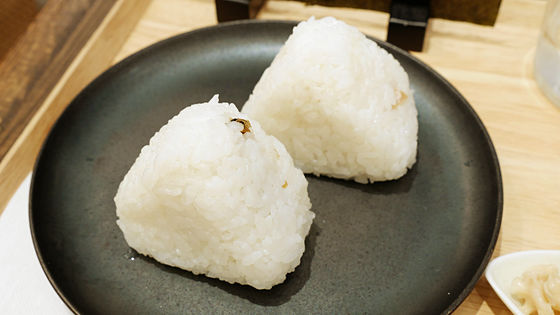 Since glue is attached, you can taste the crispness feeling.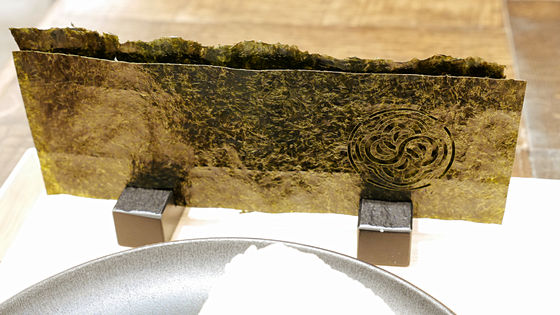 Miso soup, pickles and 2 small items are included in the set meal.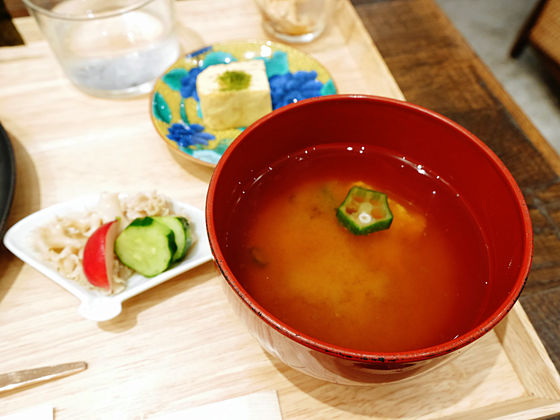 One of the small bowls was sweet.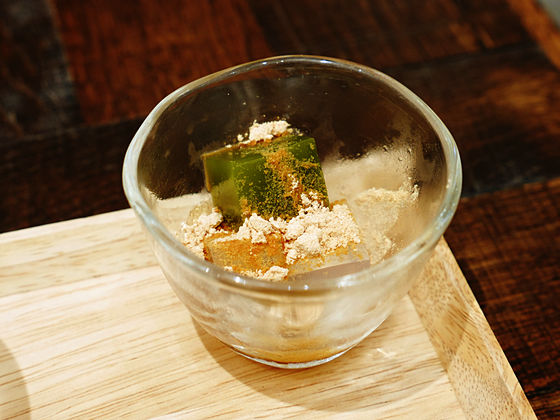 That's why I wrapped a pasta and went to eat rice ball sprinkled with rice.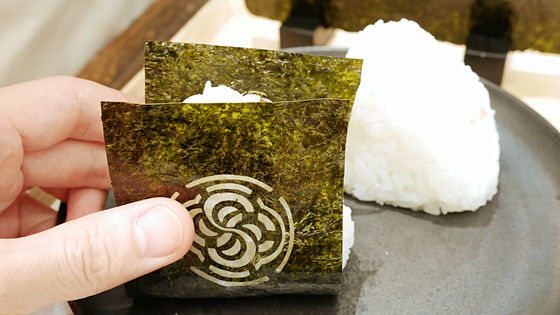 Rice sprinkling is a home-made sprinkle with sharp-finned accent and garnished with rice cakes. Rice cooked grain softly while still standing, I want to eat salt rice taste.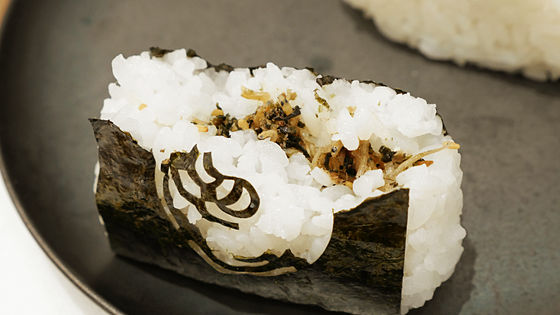 There were rare foods not only vegetables but also pickles of mushrooms.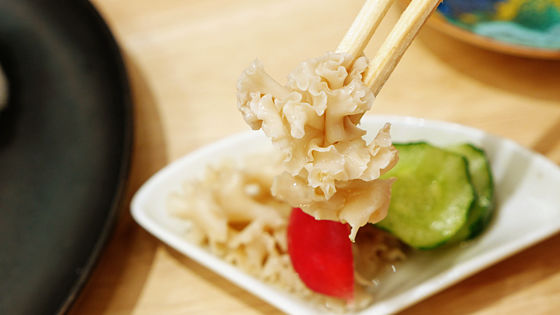 Miso soup is a full-fledged finish that you can see that it is taking soup firmly.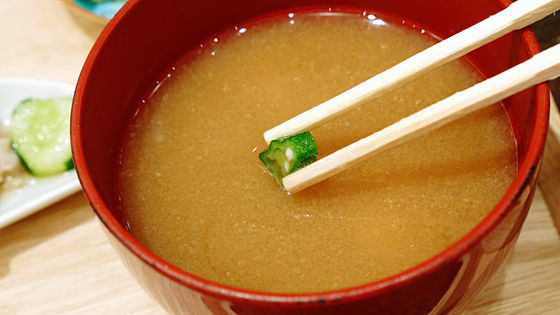 Salmon and sesame oil are definitely a combination of names, and rice will advance more than salmon alone.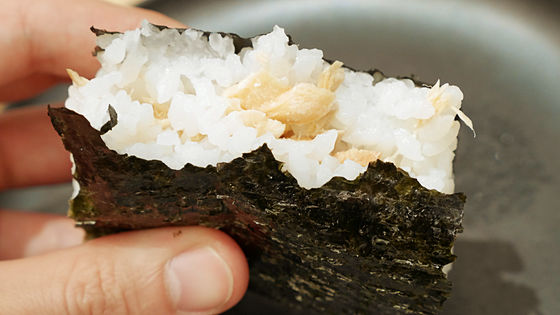 One of the small bowls is braised, and powdered tea salt enhances the taste of soup brewed soup stock.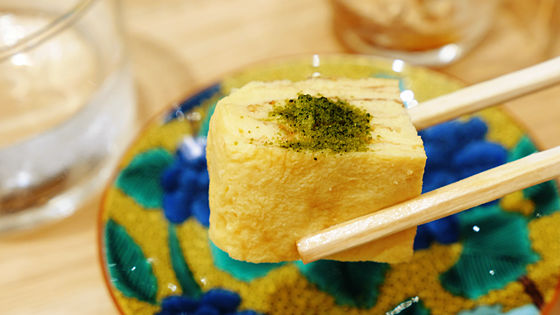 Sweetness was agar with black sauce and crushed powder, but it was murmuring performance that it was "tasty ... ..." as it was small.



Subsequently, we waited for "Tea parfait - Japanese garden style -" (1100 yen excluding tax) was delivered. By plus 300 yen it became possible to attach black mats, so we ordered. By the way, about 80% of the inside of the store ordered this on the day.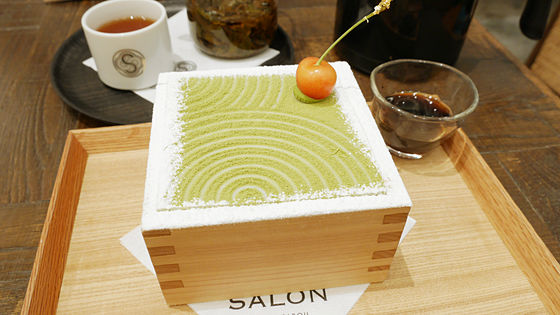 A special order box is lidded with thin chocolate, and on top of it is powdered green tea powders that looks like a sand stone. Just looking is a beautiful sweet. Mascarpone cheese of Matcha flavor is packed in this, but before that you need to crush the chocolate with a spoon.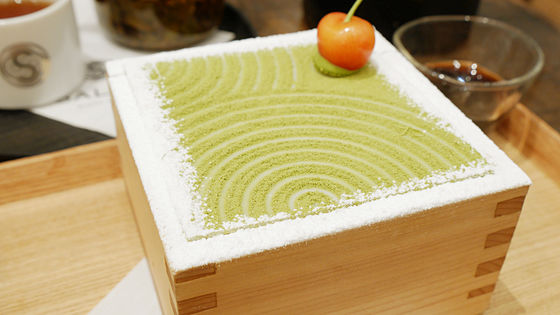 So, the moment of actually dividing chocolate into snappy can be seen from the following movie.

SALON GINZA SABOU's "Chaen parfait - Japanese garden style -" is broken and this feeling - YouTube


I feel a little wasteful, but when I make it spoony, it looks like this.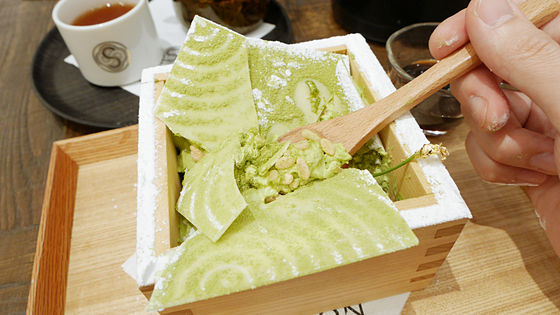 Although it is not necessarily explained, it is not necessary to crush it, but it is recommended because it is easy to eat when crushing finely.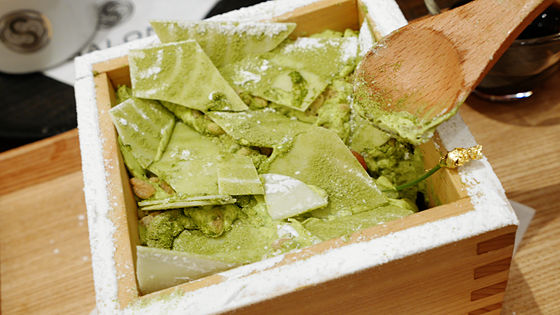 Inside is Mascarpone cheese flavored with powdered tea, mainly crispy rice puff ... ....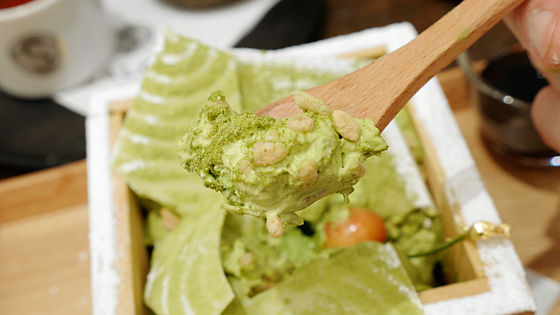 Matcha agar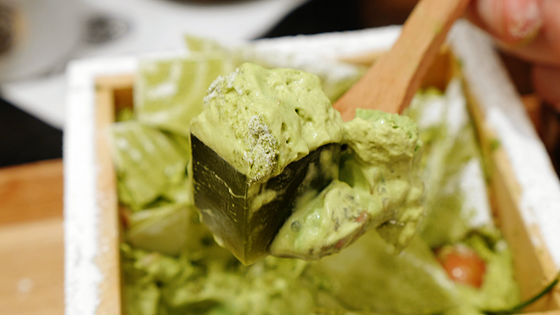 Various kinds of ingredients such as bean paste are scattered around.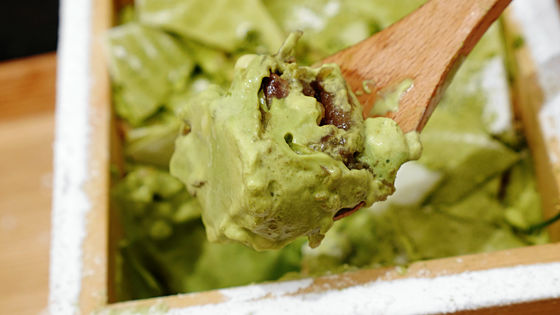 When I ate to a certain extent, I put a black honey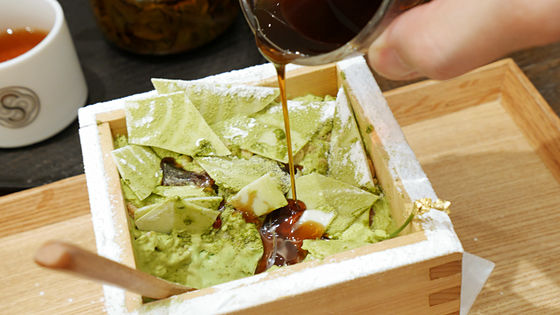 The black mattress is very fragrant and never damages the taste of the original Matcha Mascarpone cheese. Sweetness is also modest, so it looks good even if plenty of time is spent.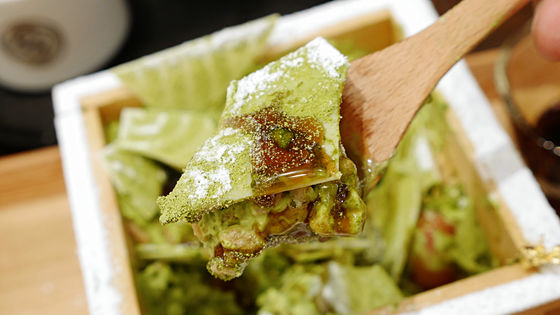 Fruits seemed to change according to the season, and it was a cherry tree decorated with gilt on the day. Unlike common canned cherries, this is a chewy little crispy texture.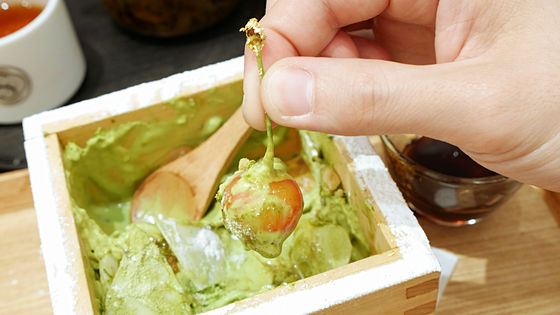 Furthermore, I was also asking for tea ceremony called "Tsukino no Kaori" because it is recommended tea in a tea ceremony parfait.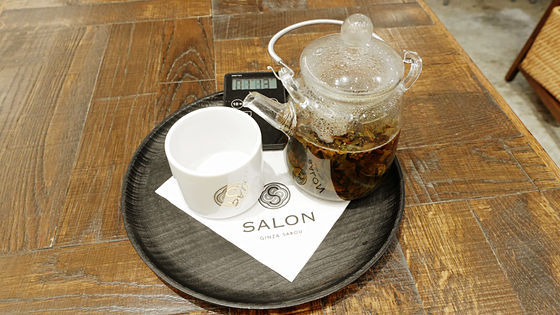 At the time of offering "When the alarm sounds, it will be ready, so please pour into the cup and drink it." There was a guide.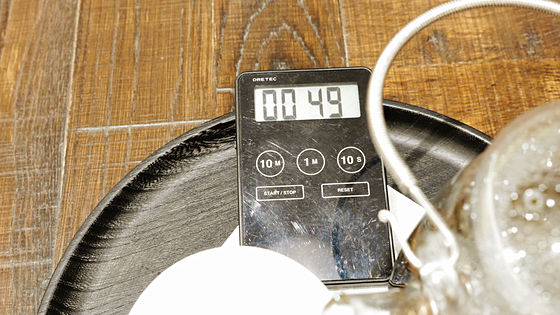 I will pour into the cup when time comes.



There is no milk or sugar because it is Japanese black tea, I drink as it is. Kaori 's paste has a good aroma, tea and green tea were originally the same tea leaves, but it was well suited to Japanese style sweets though black tea. The tea of ​​SALON GINZA SABOU is provided in a pot if it is hot, and it is made to drink more than 6 cups if you put in a hot water.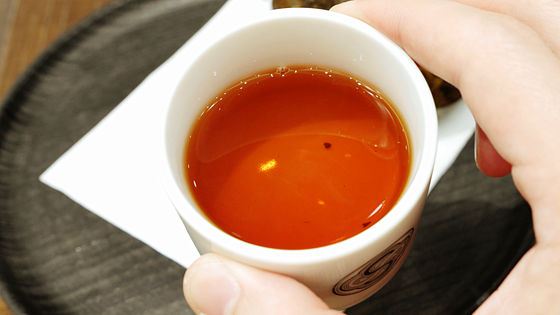 By the way, when I left the store around 15 o'clock, there was a long line. When you visit a shop it seems that it will be about to come before about 15 o'clock.