Actress · Erina Mano and Lime Star Utama Maru talk about games TBS radio "My Game · My Life" infiltration repo & interview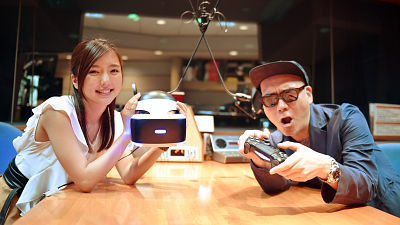 Japanese hip-hop's great pointsRHYMESTER(Lime Star) Mr. Utamaru talks about various games with various guests on the theme of the game TBS radio program "Playstation presents Lime Star Utama Maru and My Game · My Life"It is broadcast every Saturday midnight from 0 o'clock. In the broadcasting times on June 17 and 24, 2017, an actress who was a member of the former Hello Project and was also on TV drama "Run away is shameful but useful"Mano ErinaWe are going to unleash the game consultation which seems surprising by welcoming you.

This time, I had to infiltrate the scene of the recording and ask them to speak out about the game, but if you actually visit the scene the two girls So I will report on that situation.

Lime Star Utama Maru and My Game · My Life | TBS Radio AM 954 + FM 90.5 ~ Listen, you will see ~
https://www.tbsradio.jp/mygame/

◆ Visiting TBS and Radio Recording
Recording of the program is done, I came to TBS in Akasaka, Tokyo. The entrance opens on August 4 "World Athletics" a state of one color.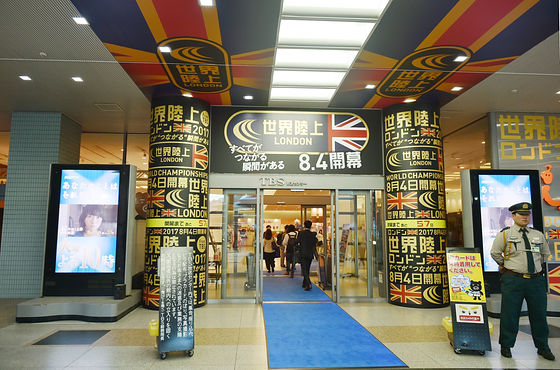 And arrived at the studio in the building. In preparation for recording, Mr. Utamaru already entered the studio and was in the middle of a meeting.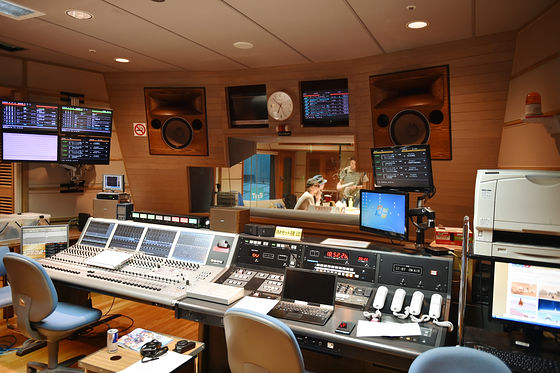 Meanwhile, Erina Mano entered the studio and recording started. Recording progressed as Utama Mamoru revealed Mr. Mano's secret game love, and from the officials who were watching the state in the coordination room sometimes in the way of Mr. Mano's heavy gamer sometimes "Oh ~ Sometimes cheers similar to sighs rise.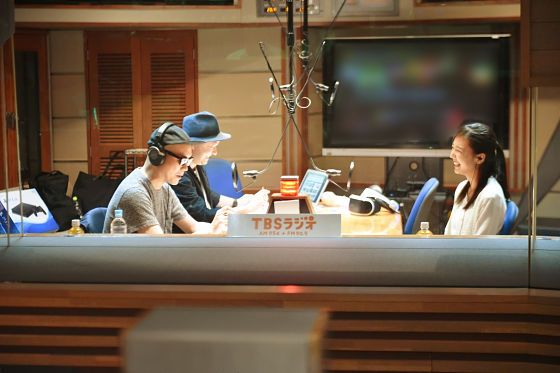 Fortunately from the beginning, recording continues at a stroke with a series of laughter. In the influence of Dad and his older brother Mr. Mano in the game episode, a certain "rule" that was decided within the family to play the game, "game the best" in countlessly played games To tell the truth, it is actually "Final Fantasy IX" Talk such as ... will be unfolded. In particular, since love for the leading character, Jitan and black magician / vivi appearing in FF IX is felt considerable, I would definitely like to share real programs with radio broadcasts and net simul radio "Radiko.jp", Or streaming distribution service of TBS radio that can listen to the program almost uncut"TBS Radio CloudPlease listen with ".

Recording was done with two records on this day, and in the second half Mr. Mano also experienced PlayStation VR for the first time. From the moment of wearing the headset "Wow! Wow! What is this! Great!", Reaction enough to raise the tension up to here.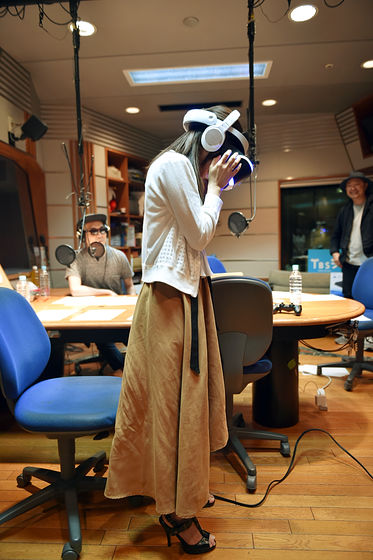 At this time Mr. Mano said PS VR title "Batman: Arkham VR"I am experiencing one scene. "Wow! I can see the back!"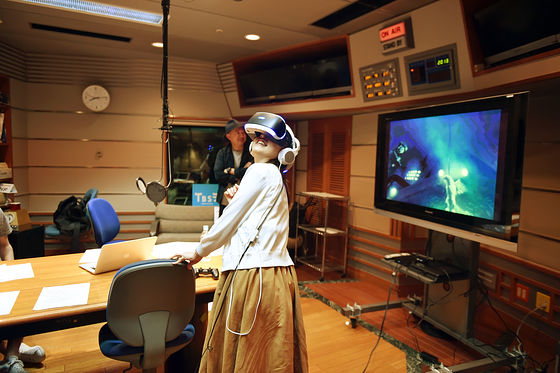 "The airship is flying!"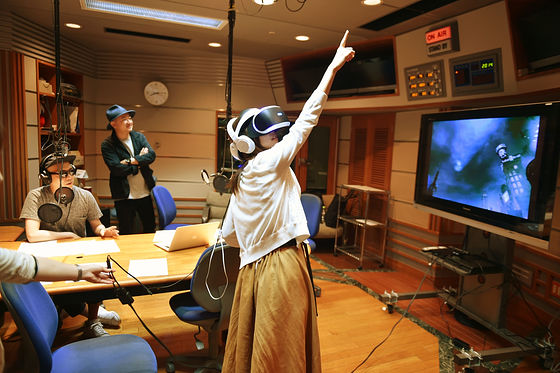 Peep into the other side of the handrail ...



There is one act that you can put Tsukkomi to Utama Maru trying to touch the handrail, "There is no handrail!"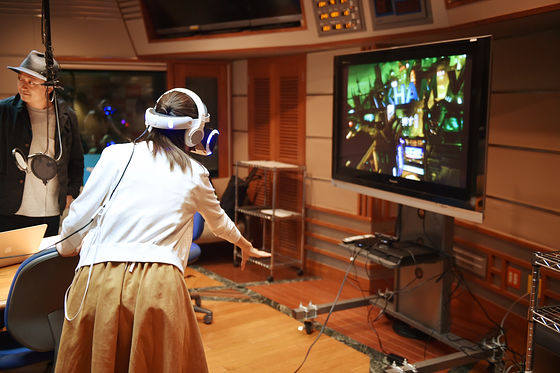 This is,"PlayStation VR WORLDSGun shooting action included in "The London HeistMr. Mano who shoots a handgun with "London Haste". It is also a moment when the appearance of a mind appears without thinking too much as deeply into the world of the VR game, "From the surroundings is aimed at ammunition in the truck!", "I already know!" I fell into the illusion that he was enjoying the game together at the house of Mr. Mano.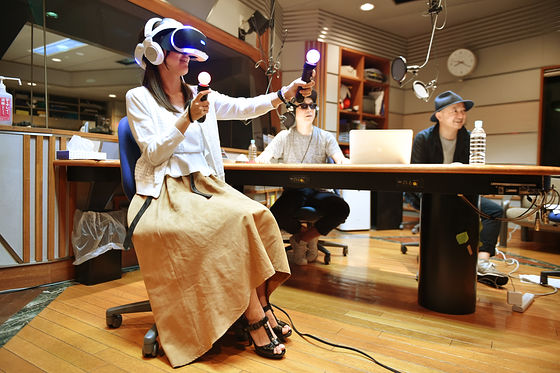 Actually he grabbed the next bullet cartridge firmly with his right hand while hitting the opponent with a handgun held in the left hand is a person of Sony Interactive Entertainment (SIE) who was present at the recording, "That is amazing ... ... "enough to wrap a tongue. It was the moment when I got a glimpse of the heavy gamer, the heavy gamer, at the height of adaptability that I could not think as a person who experienced PS VR for the first time on this day.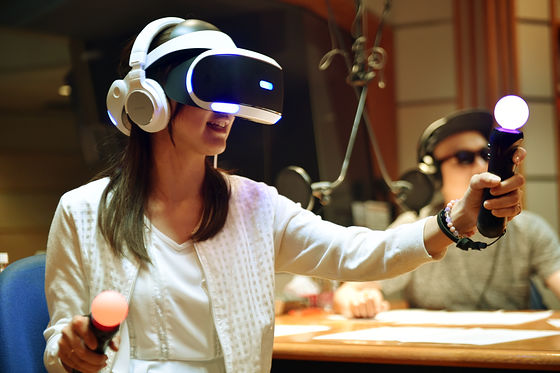 ◆ Utama Maru & Mano Erina interview
To the two who finished recording, I asked various questions about each game love etc.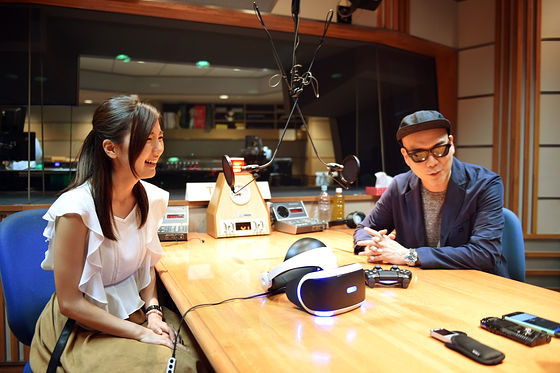 GIGAZINE:
What was the reason for Mr. Utama to be in charge of this program from the beginning?

Utama Maru:
It may be the opportunity that has been sent to "Playstation presents My Game · My Life" which is the predecessor of this program. At that time I was doing it once a month in special number format, it was contents that various people talked in a dialogue form, but Morning Musume. Appeared with Ai Takahashi of OG. At that time, Mr. Takahashi is supposed to be "Final Fantasy X", the other one is a gai-kee guy like "Grand Theft Auto", two people without any contact point of the game can arbitrarily talk about their favorite game I am doing it. Everyone said "Ah, that is, hmm ... ...." I managed to tell Mr. Takahashi somehow, "When I heard the story, that element is close to this aspect of my game Although I'm trying to connect the point of contact with Mr. Ai Takahashi "No, I do not know it" I go out with a bash (laugh) That feeling is the best, this program was born It may be directly around here.

As for me, "Gaming love" originally professed even in my own program, so I'm about to take advantage of the game about my favorite game. In extreme cases, for example "DEAD RISINGThere is a zombie game called "Zombie game", but I continued to play without going to the toilet without drinking 24 hours a day, and sometimes doing it without noticing it myself.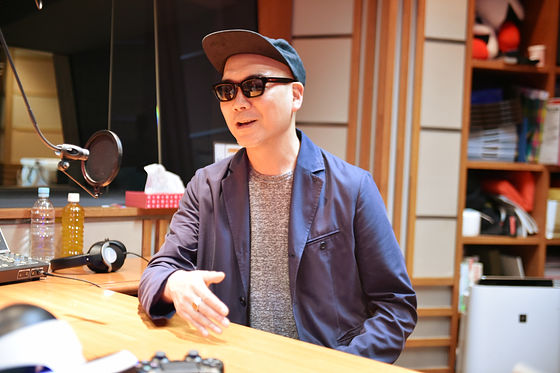 Mano:
Great ... (sigh)

Utama Maru:
Because the game itself is fairly realistic, 24 hours in the game, the day rises and rises, the character eats rice and sleeps. So I feel like I'm really living.

Mano:
I do not understand it with such feeling (laugh)

Utama Maru:
so. So, I am doing a meal in a sensual way, as long as I'm hitting the light of the sun rather than my usual one, I ran well and exercised well ... It was like being played ... I gradually feel sluggish as I do it (laugh). So, if you thought about "a bit somewhat feverish, cold, I ... ...." I thought, "Please wait .... I, I will not drink this 24 hours a day without eating toilet ... ...!" . So, when I thought that it was "masui" and eaten the kit cut happened to lie down, I recovered as "Oh ...... I am all right" (laugh) I wonder how much I was playing, I was playing with chocolate It is said to connect life.

I love the game as much as I'm talking about that kind of things, and I've been biased to Western games at PS and beyond, but I love it.

GIGAZINE:
So what was the title that triggered the game at the very beginning?

Utama Maru:
It is "ridge racer" of the first PlayStation. When I first saw this game, there was a 3D and three-dimensional world in the screen properly, I felt that not only the part that is now visible but also the whole world is built in, it is a shock I was shocked to the place where it came! In the former Sugiura Taiyaki who previously appeared on the program with the guests, "(with the Kansai dialect)Super or!I thought to the wind. It was a long time ago that the shock when I first saw the image of the first polygon fighting game "Virtua Fighter" at the game center came home.

For now, the screen with a polygon sense came out like a long time ago, but at that time it was "Wow, three-dimensional objects inside! Three-dimensional objects can be seen! It's not a plane ... ..." I feel like it. The game was also a bit of a strange game, or rather than the previous game, it is not a sense of western games now saying, but it is said to be a little mature.



GIGAZINE:
Well, I remember feeling that there was a very "live" energy.

Utama Maru:
There were many strange games. So, I was certainly attracted to such places.

GIGAZINE:
What kind of motivated Mr. Mano to be hooked on by the game?

Mano:
My father liked the game. Also, since there are older brothers aged 5 years old, it was a natural scenery to watch the two people playing games sideways on a day off from childhood. When I was saying "What are you going to do?", My father and older brother were doing "Donkey Kong" and they were being told somehow as they said "Like a little try?" . However, it is still kindergarten so I will not let you do it for such a long time, I feel like I was not allowed to make save data, and I was trying to join the challenge so hard.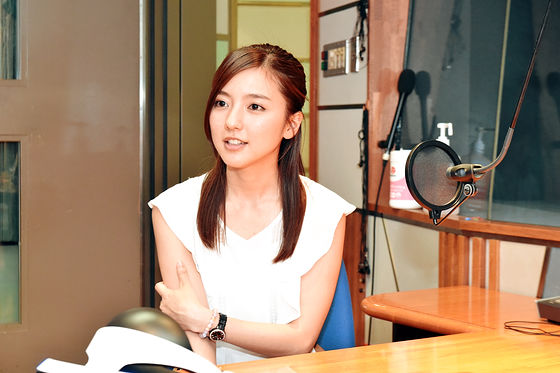 Utama Maru:
After all, since there was a game at home from the time of birth, there are ordinary things that parents like generations like games, or conversely can not have a game?

Mano:
It is impossible, I can not imagine. Because the environment of the house was like that.

Utama Maru:
It's such a generation ...... I also thought about the program, but I've been playing various games widely and deeply than I am, "Do not study."

Mano:
I feel like I was already at random.

Utama Maru:
Moreover, each one has a great incoming!

Mano:
Haha (laugh) I guess. Also, do not you have comics coming out of the game? Since "Star Ocean" has manga, you can also enjoy manga together.

Utama Maru:
I also have a derivative work! It's amazing. When I was talking about Fit IX 's Jitan with the recording of the program a while ago, it says "Figure Figure Ya, it is a figure figure!"

Mano:
I want a figure of Jitan ......

Utama Maru:
You understand that you are loved the game so much. Especially through this program I thought about the fact that the story of a person who likes one thing is very enjoyable even though I do not know about that world. Because, most of the games that you are told have almost never done, but it seems funny after all.

GIGAZINE:
And Mr. Utama got asked the story of Mr. Mano, to do "Dragon Quest" and "Final Fantasy" ... ...

Utama Maru:
You have paid for it! Actually, I have never done FF or Dorakue though I will do such a program, but ... I will do it! First of all, from "Dragon Quest XI". But, July 29 (release date) is pretty short.

Mano:
Oh, it is a pattern I do not do anymore.

Utama Maru:
No! I am aiming for opportunities, but this year the big title of Yoga will come out soon! So you can drag it up before "Red Dead Redemption 2" comes out.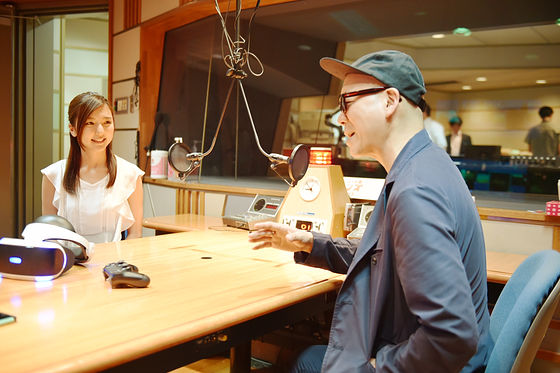 Mano:
Conversely, how is it like "I can not play next game without doing Dragon Quest?"

Utama Maru:
Oh, you decided the task? (Laugh) I guess it is Ali ... .... Oh well, rather than doing from the suddenly old game, it may be good to do the latest work of Dragon Quest.

Mano:
Do you follow from there?

Utama Maru:
Especially the new "The Legend of Zelda Breath of the WildThat's right, but if you try Zelda too, it's quite Western geeky so it's very close to the game I usually do. I am studying very much. But, it has a pretty ingenuity of Nintendo style. Elements to cook, it's irresistible.

Mano:
That kind of fun is not it ~!

GIGAZINE:
After all, Mr. Utamaru likes an open-field worldview, is not it?

Utama Maru:
Well, basically I like degrees of freedom .... I prefer to advance a submission that is a little off the main story, or whatever a way out of the way. Because I do not want being chased by time. So, even in the game I am doing, basically you can capture as you like, but there is a type of mission that suddenly starts countdown midway along the way. "Oh, within ○ sec. ○" or something, "Hey, I have not heard!" (Laugh)

Mano:
I understand!

GIGAZINE:
As expected after all, everything you ask for games is scattered.

Utama Maru:
It is true so. The preference of the guest who will come to the program is different every week. Online and offline people are also quite different. The difficulty level of the game and so on at all. By the way, Miura Dachi-kun seems to be boring if it is not difficult to a certain extent, say "I hate it if it does not crunch". I always like Berry Easy, it seems to be quite different from those who go from that mode.

GIGAZINE:
Mr. Utama is an "easy" faction.

Utama Maru:
Yes, but I feel like I keep the level up tight. In a mission that comes out in "Grand Theft Auto", there is a sequence that you truly beat the inside of a house with a lot of enemies by themselves and you also shoot yourself and kill them all while hurting, but I In the case of caution, the habit of going cautiously is too strong, using a sniper rifle from far away, I will kill each guy who is in the house from a place absolutely enemies will not reach. So, when everyone approaches at the dead place and enters into the house, the original BGM will flow out, but the atmosphere is like "It's going to rise here and kill me!" That's music. But since I'm doing that kind of thing, if I go, everyone else is already dead (laugh)

Mano:
Funny (lol)

GIGAZINE:
Well, that kind of play is an ant (laugh) By the way, before that, before I came here, SIE used to interview the game "Farpoint".

Utama Maru:
Oh ~, it's an FPS game that will be released soon, using a gun-type controller with VR.

Mano:
Oh, it looks fun!

Utama Maru:
It's just like a white square cylinder controller, but with it you can see it as a real gun in the VR's screen.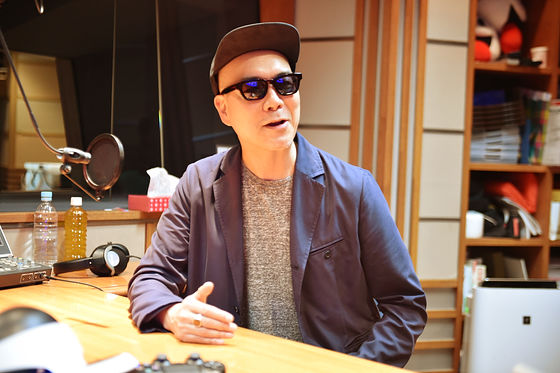 Mano:
It really looks like a game center.

Utama Maru:
Well, definitely. Better yet, if I could have a "VR amusement park", I would say "Is this OK with this already?"

Mano:
The best! Every day I can go to a dreamland country!

GIGAZINE:
Mr. Utamaru pushed PS VR to the guests on the program, did there have been particularly interesting titles etc?

Utama Maru:
Of course, "PlayStation VR WORLDS" is also the best, and only at the opening part of "Batman: Arkham VR", was enough enough for that (towards Mr. Mano)?

Mano:
It was amazing already.

Utama Maru:
That title is content to solve puzzles from there, and Batman encounters various events in the final climax scene that appears, but at that time various unavailable circumstances are born. I think whether players are going to go crazy if players are seriously doing horror expressions in VR, such as the expression "what is there" or "what is there" that is unique to VR. In short, this game was like being able to make the brain of a crazy person completely virtual experience, so I am already afraid of it. It is a short story as a scenario, but as I played it was a feeling "Thank you for finishing it, impossible.

Also when I play "Resident Evil" with VR, I have to flee all the time and get angry on the way, I guess I'm wondering why I have to look like this! So, in the game I get hurt.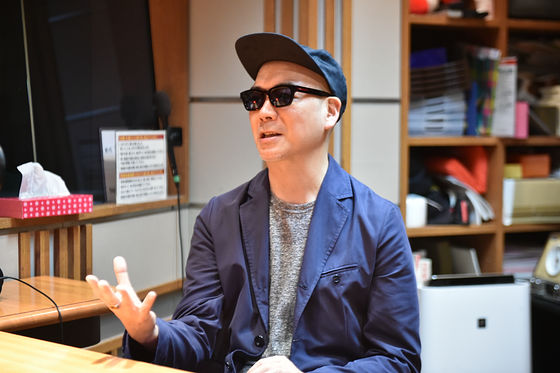 Mano:
Wow, scary ....

GIGAZINE:
Even just doing it with a flat display, it's pretty scary.

Utama Maru:
Yes, I'm scared of it.

Mano:
If you think there is something behind you will look back.

Utama Maru:
In the game, first going to the house and going into "entering this house", I usually do not enter it like that! (Laugh)

Mano:
It will be over when you enter (laugh)

Utama Maru:
So, when I got into the house, there was no one who had three at first, and I go further and more and more, "I will not go! But it was amazing to have experienced PS VR today.

Mano:
Well, it was fun.

GIGAZINE:
It was a really good movie 's reaction (laugh)

Utama Maru:
It is the best reaction. When I told that "I want to see that back guy!", He said "I already know," I heard that it was when I was really crazy and when I was a child From this I heard that it was probably that the game came with a friend or older brother with a cashier, did not it?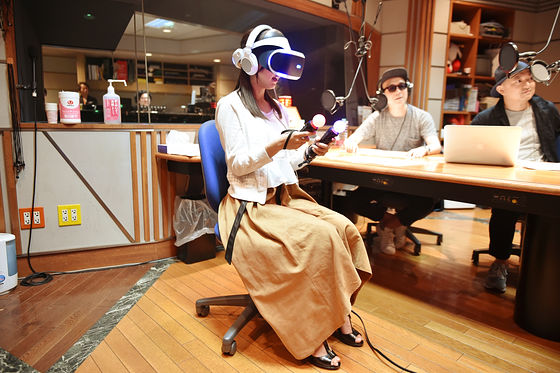 GIGAZINE:
It made me feel like I was going to visit Mr. Mano's parents home.

Utama Maru:
Even though this is a person like Mr. Mano who is involved in video work, I think that "what can be done using this" is not it?

Mano:
It is no match if this comes out already.

Utama Maru:
Because it is a work that Mr. Mano appears, ordinary video works can also be converted to VR.

GIGAZINE:
School girls 'high school student character · Miyamoto Hikari' s tutoring teaching "study summer lessons" is also amazing, and it feels like there is a girl in front of me really ...... The presence was amazing.

Utama Maru:
Reaching for girls that exist only in the world of VR ...... It is a truly stupid story (lol), but there is a scene where Hikari reached out to a bookshelf on the way and took a book and it turned to the back you know. Then, go out in an unfriendly act ... .... "Baka yarou!" (Laugh)

Mano:
I want to see the person doing it side by side (laugh)

Utama Maru:
Oh yeah, so unexpectedly PS VR is also party goods, when everyone else Wai Wai "What are you doing !?"

Mano:
Certainly I can see the inside of my head. Because what you are seeing is also reflected on everyone's TV.

Utama Maru:
It is interesting to understand where people are playing in the game. I also have such fun because I've been watching various people through this program, so I'm really happy to see the people doing PS VR and doing cacchia.

GIGAZINE:
Although it is not a game, it is a video title that can be seen with PS VR, and a short video of about 20 minutes "AllumetteIs also amazing, is not it? There are airships and townscapes floating in the sky, where mothers and girls have appeared.

Utama Maru:
I was wondering whether to show it to Mr. Mano too. A "minor selling girl" is a silent short story like a motif, but there are wonderful stories that soak up in my chest. It is an image that small dolls perform variously on the stage floating in the air.

Mano:
It sounds great, looks fun.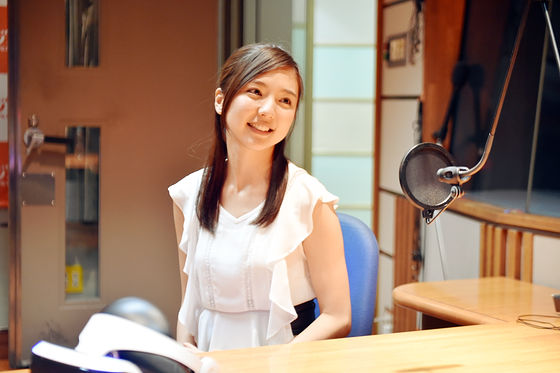 GIGAZINE:
When I changed my point of view, the stage in the VR also turned around, I felt like people living in it, I thought very much "Is the future of VR in here?"

Utama Maru:
Moreover, it is good that the motif is "a girl with a match". Well that's a story about rubbing a match to change surrounding reality, so it's quite fitting with the virtual expression of VR.

Mano:
That's right, indeed.

Utama Maru:
That's why I think that the director who will probably want to do something "will definitely come out probably in the field of play, probably quite possibly, and what can I do?

Mano:
Various possibilities spread. If I think about it, I can do many things.

Utama Maru:
I think that VR which Mr. Mano talks to normally sells at all (laugh) I think that the software can only be sold considerably that Mr. Mano is playing a game in the room, that we are only watching by the side (Lol)

GIGAZINE:
I want it! (Lol)

Mano:
It is funny (lol)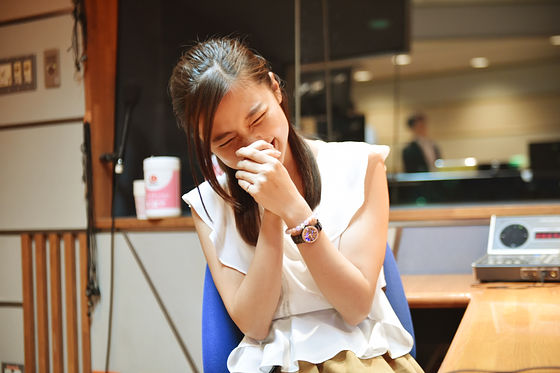 GIGAZINE:
I am planning to visit Mr. Mano, but I was asking you that you like the game in advance, but ... ... No way, I did not think it was anything like this level.

Mano:
Well ~, maybe I have talked too much? But I think it is my first time to talk about something like this.

GIGAZINE:
It seemed to me that I was talking happily.

Utama Maru:
it's the best.

GIGAZINE:
When I was talking about "Final Fantasy IX" in the program, I also remembered the actual story as I listened and it came a little bit.

Utama Maru:
I am good at talking. Because, because I was influenced by Mr. Ai Takahashi of FF X faction or Mimoru Furukawa, I felt like "FF X secretary", but since I am completely FF IX school now, after all recordings (lol)

Mano:
FF IX is sad. A man who I thought was a mother ... ....

GIGAZINE:
A theme song by Shiratori Emiko sings "Melodies of Life'S melody is also good.

Mano:
That's right!

Utama Maru:
very nice. Because I want to enter such a story and say "I want to do FF" ~.

GIGAZINE:
Mr. Mano is truly playing a wide range of genres, I think that it is really a gamer's account book.

Mano:
However, it is said that fans are cheating around here and there. "I had done this till this time, is this now !?"

Utama Maru:
No, but it is incompetent.

GIGAZINE:
Well, I do not think it is "shallow and wide" but I think that "deep and wide" is amazing.

Utama Maru:
I made lots of the same game.

GIGAZINE:
Even in the program, you mentioned "I want to see that movie again, that will come out on that scene" once again.

Utama Maru:
The story of the early stages of FF IX, which I was talking about during the recording, I guess the two people know as well.

Mano:
It is a scene like Rent or Chamera.

GIGAZINE:
It is the one who is doing on the first stage. Where the walls are rounded, ...

Mano:
Yes Yes! Also, because the card battle will not stop ~

Utama Maru:
(It looked lightly surprised) Amazing, after all there is a key point of the game.

GIGAZINE:
Also, on the program "Popolocrois Story" is the greatest game in the world ... ...

Mano:
Because Popolocrois liked animation too. Also, have you come out of "Harvest Moon" Popolocrois? I guess it was when I was busy, after all I thought about doing it later and I still could not get out of hand. Also I was doing "Popolog" and so on.

GIGAZINE:
Wow ~! I was also addicted to it!

Utama Maru:
I wish I could hit it with RPG stuff like this, but I honestly (lol)

GIGAZINE:
What is it supposed to do if you raise a game saying this, in particular?

Mano:
After all it is "Final Fantasy IX". But I also like "Dragon Quest VI Phantasmagoria" very much. Oh, but I also like "Dragon Quest VII Eden's Warriors" ......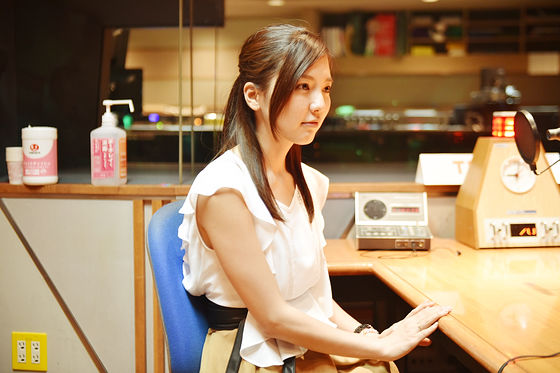 Utama Maru:
The difference is still a story? Game quality?

Mano:
There are also characters. The phantom earth is another world, there are also myself there, said that there was myself petrified.

Utama Maru:
It's a parallel world.

Mano:
That's right. If you think that there are only their own islands in DQ 7, find the ruins, wear the lithographs held by the fishermen, warp to a different world, and there is the past, but what you have done in the past Clearly and returning, they say that they will revive the island, saying "The island has appeared!"

Utama Maru:
Indeed, it seems like a little historical change. I mean, I remember it very well!

Mano:
I was really addicted to it. Towns of immigrants as well as going into and out of the inn until it gets rough or bunny girls just want to be a casino town.

GIGAZINE:
Awesome ... (sweat) I know some people who like games, but quite a bit ......

Mano:
It is the influence of my older brother, I was doing losers, and I was doing which towns of immigrants should be a casino town sooner or later.

GIGAZINE:
Incidentally, Does Utama Mamoru have this one?

Utama Maru:
One?

Mano:
It will change according to that time.

Utama Maru:
No, but I am interested in the work of companies that are publishing "rock star", "Grand Theft Auto" etc. Anyway, my hobbies match. The influence of movies and the influence of music such as hip hop are outstandingly appearing in great works, and the movie itself is also a type of movie I like, but in the meantime, "open breeze" is an open world game There is. This is a bad guy who is a hero and a junior high school student, but I get bothered by my parents in a place like a very strict dormitory school.

That child is a quite "kambo" child, but as she undergoes classes at the school, fights against other defects, and touches people in the town spreading in the game, it grows little by little It is a story to do. Suddenly I get caught up in school and I am doing various things from there, but I gradually remember something in that open world, which is consistent with the growth of a boy. Classes are also bad, so I really want to skip classes, but as I get the class properly, my skill will improve so it seems like "Well I can take lessons."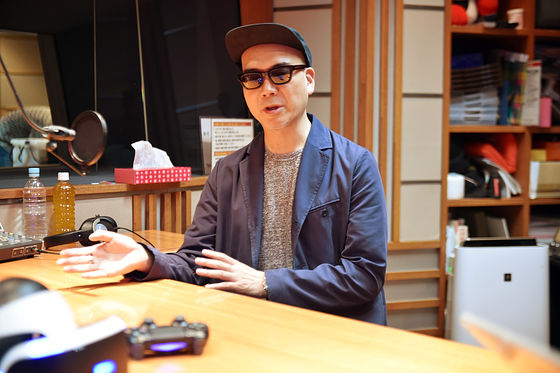 GIGAZINE:
I see. It looks like a real life.

Utama Maru:
But sometimes I learn from a bad uncle outside the town, or "I will improve my own game" or "I will be able to do that, this will also be possible" is like human growth It matches what it is. The expressions of the four seasons are also very beautiful, one morning when the stage is over, it is snowy scenery outdoors, snowy scenery on the bicycle, running on the bicycle with a trace on the snow scene, even having fun, There is also a tattoo shop in the town and it seems to be tattooed (laugh) And there is also a story and it seems like a Juvenile story like a kind of uncovering wrongdoings of school principals who are passing. That's why it is very bad, but I feel like "Oh, this is not a fine adult." Like that, like gameplay, themes, stories and characters, it's like that, so I like "Brie" quite a bit.

GIGAZINE:
There is another real world feeling different from "Grand Theft Auto".

Utama Maru:
Well, after all it gets complicated when the game character and the impression of the story match. Since the sequel comes out soon with the same "rock star", I really have to quit my job and concentrate on the game (lol), "Red Dead Redemption 2"A game based on western play is based out. In the first work that is the previous work, the hero is a feeling of being "unforgiven" who has killed people a lot of times, but it is said that you tell your son what you learned at the beginning of the game It came out and it seems like "Does this one sit something in the movies do not flag?" Even though I had been killing men until a while ago, peaceful days suddenly came and I will teach my son various things.

For example, I will do games like how to put in a horse, or put a cow like this in a fence like this. In the meantime, a pursuer comes and is surrounded and falls into a situation that is common in movies. It seems that there is no choice but to go out with "preparedness to many people" at the preparedness to die. At that time the hint of the game is connected, is not it? I shoot as much as I can but I can feel the unexpected death feeling that it is no good anymore, the main character was killed by the group of bad guys, "Feeling, my son, you are safe ... ...!" It is over. But that is a system unique to the game, it does not end. Because the game will inherit the data, do not you? "Is that so, is that teaching to my son ... that?"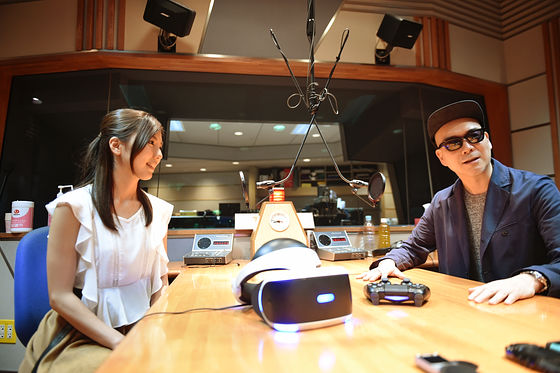 GIGAZINE:
That leads to that.

Utama Maru:
I was touched by goose bumps so far, "I am amazing ...... !!" It can be realized that this is the impression which can not be expressed in the movie, or that the fact that he has been accumulating through the game has been handed down to the next generation, and that his son is entrusted with something that he could not accomplish. Of course I like movies too, but this was a touching game that I can not taste in movies, I can not taste with other media.

GIGAZINE:
It is a feeling that you can immerse.

Utama Maru:
That's right, it is consistent with the game system.

GIGAZINE:
I just felt like I was playing a game by just listening to Utama Mori 's story (lol)

Utama Maru:
Believe Rockstar Inc. (laugh)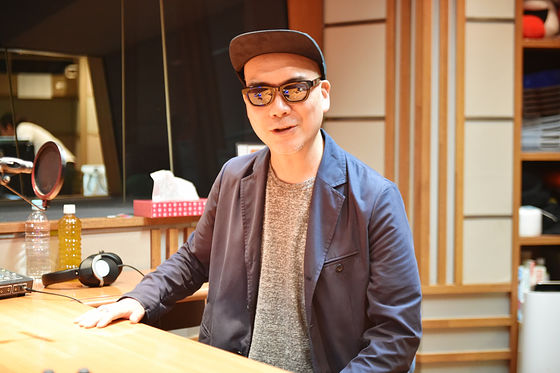 GIGAZINE:
Mr. Utamaru thinks that gamer is often said to be called "Boncra" in the radio, but I personally think that I really like it. How do you feel, it feels good to express gamers.

Utama Maru:
Even guests are so, but everyone innocently talks innocently when talking about the game, after always talking hotly, "I can not disappoint myself as ... ... but it's like that (laugh)", it's going to enter I am cute again. Well, if you are a person who plays games, you know where it is, they overdo it, and sometimes you do not go to bed.

GIGAZINE:
Perhaps there is somewhat like "feeling of spirit".

Utama Maru:
I feel like a feeling of tranquility, I feel like I've done it, because everyone can sympathize, I feel that it will feel like that again, I think suddenly the distance can be felt close by. Also, although it is not Mr. Mano just a while ago, I get a very unconscious state.

Mano:
I am scared, is not it?

GIGAZINE:
Does Mr. Mano's voice at that time flow on the radio?

Utama Maru:
If you give permission of the office ... (lol) It was awesome, there is no one who plays the game so much fun.

GIGAZINE:
The speed of progress was great, was not it?

Mano:
Even if you play games for the first time, you can do well for the first time, but in reality it is often not good.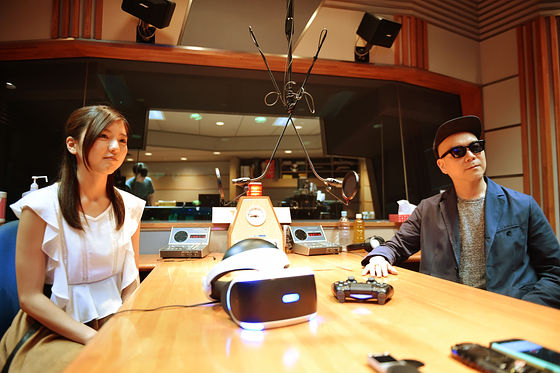 GIGAZINE:
I understood well that such a thing that personality comes out in the game.

Utama Maru:
Sugiura Tai also tried VR, "Yoroi sense" comes out from that young man, is not it? I had VR done as a bird eagle's point of view and flying, but I was doing a great job at the beginning, but Mr. Sugiura was suddenly attacking the water face skill suddenly from the very beginning.

Mano:
Certainly, VR forget me. However, it will be very refreshing after it is over.

Utama Maru:
It is stress relief. Human brain just rests with sleeping and does not rest and is most likely to stop working normally for work or for lack of relationship with life. So, it's not wrong to play games when you are tired. Because we put emphasis on completely different places in the brain, we do not use it, so we are off. Since the brain itself does not rest, it is the logic that if you give your consciousness completely to a different part from the work part you are tired of, you can rest part up to now. I think that it is also really scientific (laugh)

Mano:
Breathing is important (laugh)

GIGAZINE:
Where the story that the game is good for the brain comes out (lol), it has become time. Thank you for today.

Mano:
It was a lot of fun!

Utama Maru:
It's awesome.

----
With this feeling radio recording & amp; interview is over. The two girls' love came down to say "this is still!" And it gave me a feeling encouraged somehow, "Let's play more games" and I left the studio behind.

Utamaru's radio program "Playstation presents Lime Star Utama Maru and My Game · My Life" broadcast from TBS radio every Saturday midnight 0 o'clock. After broadcasting you can listen from anywhere in Japan with "rajiko.jp" or "TBS radio cloud", so please try touching the two talks of the two.

Lime Star Utama Maru and My Game · My Life | TBS Radio AM 954 + FM 90.5 ~ Listen, you will see ~
https://www.tbsradio.jp/mygame/

Playstation presents Lime Star Utama Maru and My Game · My Life | TBS Radio Cloud
https://radiocloud.jp/archive/mygame