Mitarashi, wormwood, mushrooms' missed rice flour donuts 3 species, which one fits most green tea?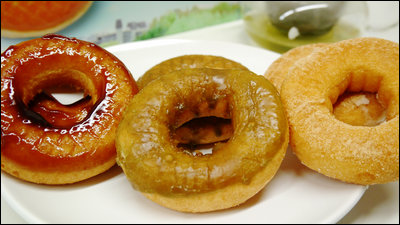 When you drink cold green tea with astringency when you are hot, your feelings will get better but if you have a cup of tea it is still better. "Rice flour donut" released from Mr. Donut from May 14 (Monday) is a Japanese style taste suitable for tea, "Black Mitsuishi"Wormwood"Deep-fried Kanako(115 yen each), so we decided to eat at once.

(PDF)Japanese style rice flour donut developed on the theme of "meeting tea" appeared "Rice flour donut" Limited release for a limited time

I found a rising cliff in the wind. Deep green reminiscent of tea.



It looks like it is being displayed in a shop. Pop feeling like Japanese.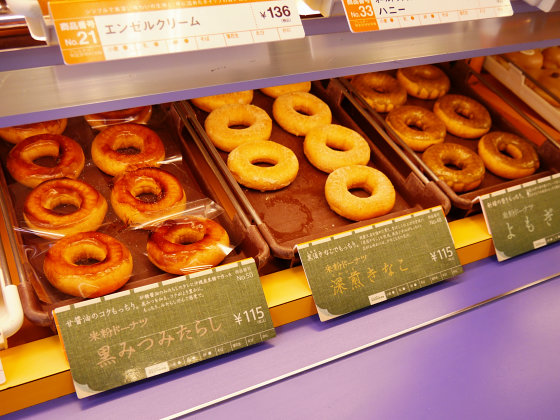 First of all, it is "Mitsuteru Black Mitsuri".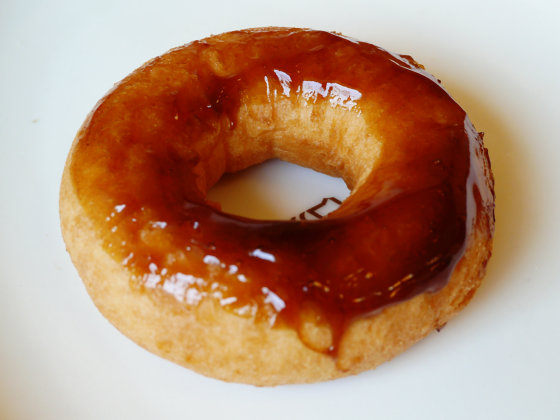 Mitarashi sauce said that Okinawan black sugar with black sugar is used.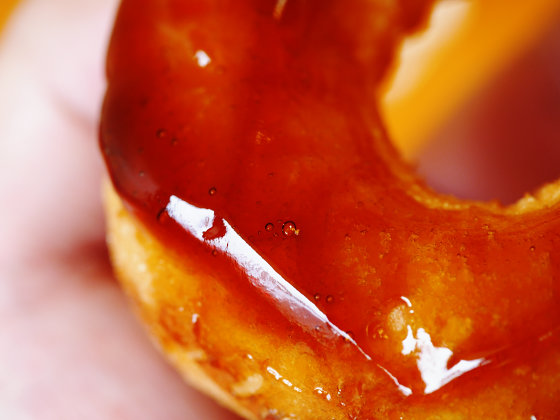 The taste of Mitarashi sauce can be felt as it is enough to thoroughly pass the taste of the donut fabric. Dense sweetness spreads throughout the mouth, coupled with the mouthfeel of the mochi-mochi fabric, the taste quite close to the taste of Mitarashi dumplings. From the beginning to the end Mitamurashi It is a content that is irresistible to the favorite person because it is a straight game content with the taste of sauce.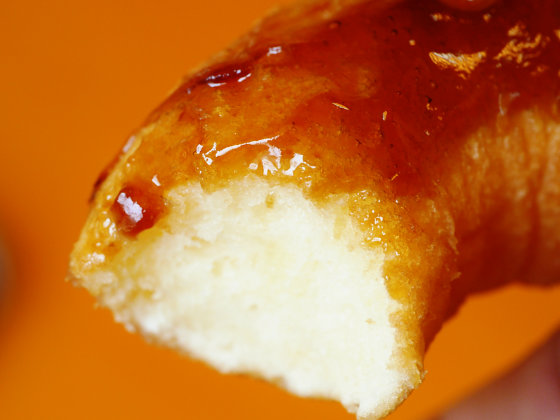 Next is "Wormwood".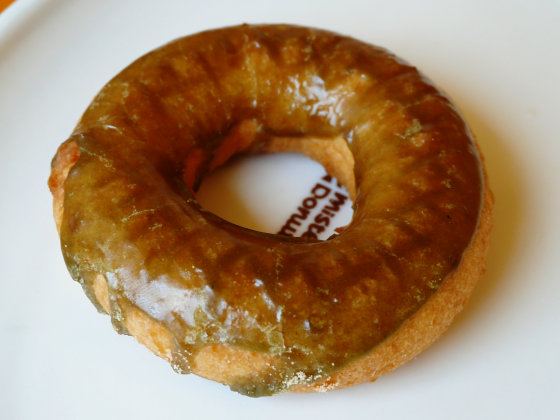 It coats the surface with syrup containing kneaded domestic wormwood powder. Cracks in some places due to thin ... ....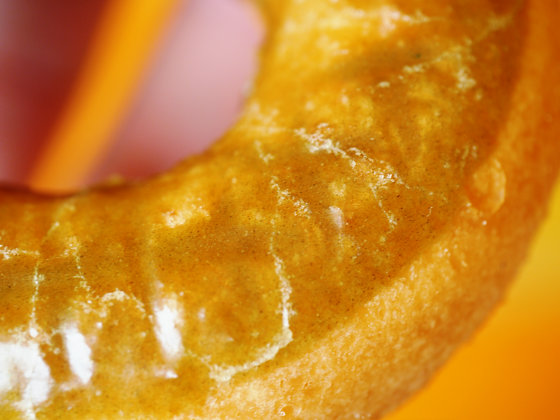 Compared to wormwood, the flavor of wormwood is considerably suppressed, and if it says rather it is finished so that the sweetness of sirup stand out. However, the wormwoodness is not lost, the flavor is firmly blended in the sweetness of the syrup, so to speak, it says "I made sweet and mild the smell of wormwood peculiar grass". It is not intended for people who like wormwood, and if it says one, it tastes for wormwood beginners.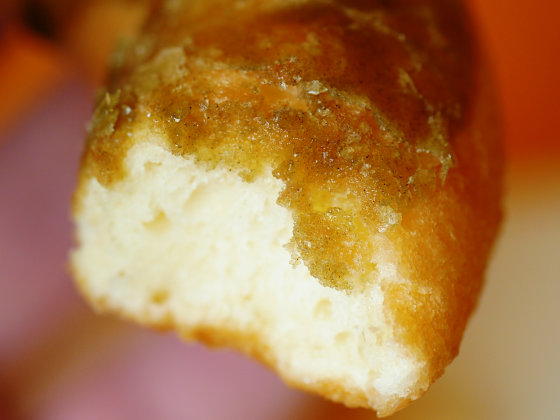 And "Deep-frying Mushroom".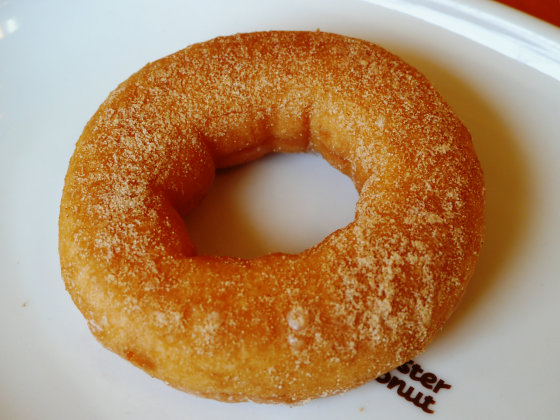 The used kinako is a deep-roasted "Kurosu Kinoko". Aka, called Kyoto Wind Kinoko, it seems that the roast is strong and the texture is fine.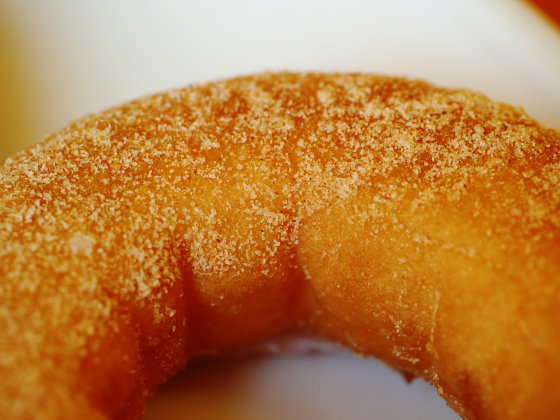 Sugar glaze on the reverse side.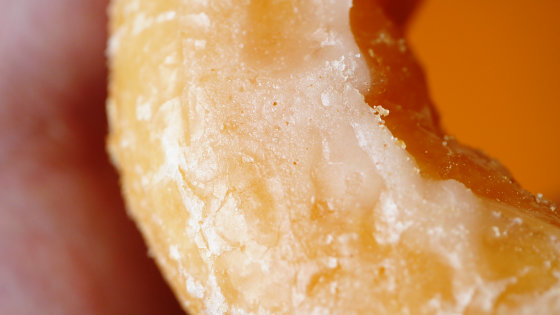 The taste of the mushrooms is not felt as a bit of a grit, but it is a degree that you can feel flickering from the soft sweet shadow of Sugar Glaze. The rich cotton texture enriches the texture, and you can feel the taste similar to kinako mochi when you catch the flavor of kinako there. It does not have a strong taste like other kinds of donuts, but soft taste is the characteristic of this donut.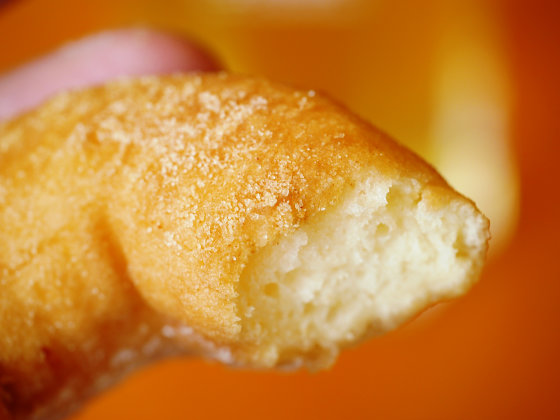 In addition, when taking home and eating it with green tea, it turned out that they taste well because they are all taste of Japanese style. And when you warmed up in the microwave oven as it said, "Would you rather warm up if you wanted to warm up?", The texture of the fluffy texture increased, all of which also increased markedly and flavor. That's why it is the best way to eat at home with tea and with tea.