How did jeans spread to the world?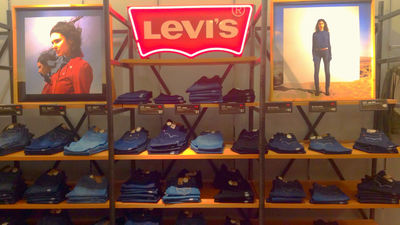 ByMike Mozart

Speaking of "jeans" with denim fabrics, it is a representative item of fashion clothing that is used around the world regardless of age or gender. There are jeans of various price ranges from what can be purchased at an affordable price of one thousand yen to vintage items that will cost one hundred thousand yen, but where is this born anywhere, how is it spread all over the world Was it because?

How jeans conquered the world - BBC News
http://www.bbc.com/news/magazine-17101768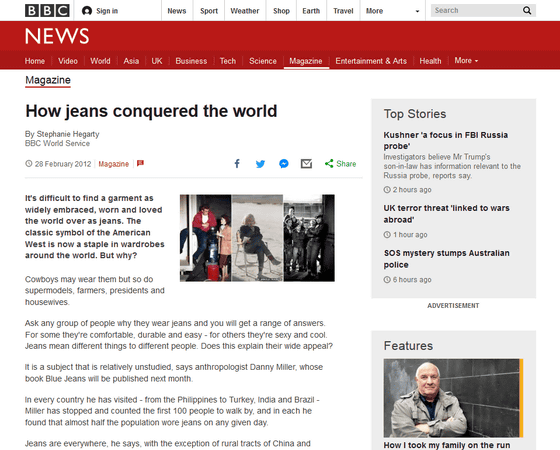 A variety of people love jeans, ranging from cowboys and supermodels to farmers, presidents of leading companies and even housewives with children. Even if asking people "Why are you wearing jeans?", There are various reasons depending on the person wearing it, such as comfort, durability, roughness, sexy, coolness etc. Although jeans are also loved by people with completely different styles, Danny Miller, an anthropologist, says that its charm is "a field that has not been studied yet."

Miller traveled around the world such as the Philippines, Turkey, India, Brazil, and counted 100 people who first met in each country, about half of 100 people wearing jeans how they were wearing jeans. Miller says, "With the exception of rural areas in China and South Asia, jeans can be seen anywhere". Although it is jeans that are wearing around the world so much, it seems that "the structure of jeans" and "cultural background" are deeply involved in the reason for being loved.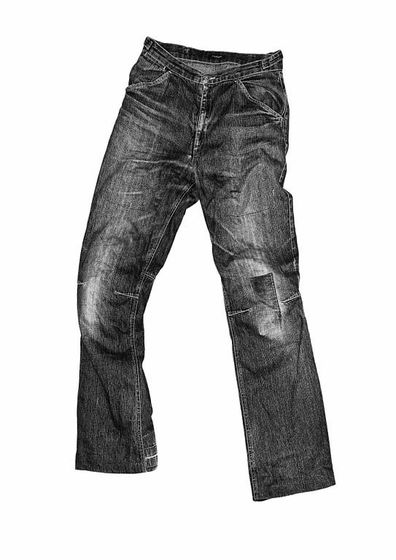 ByBer gllg

Jeans were born in the late nineteenth century as a work clothes for workers working in farms and mines in the western United States. A Taylor named Jacob Davis (Jacob Davis) who lived in Nevada was ordered to make durable trousers for the local woodcutter,rivetWith the idea of ​​reinforcing with jeans, very durable jeans were born. Soon a lot of demand will come to be born.

Davis recognized that his jeans were excellent, but he seems to have had no time to obtain a patent on it. Therefore, Davis ordered clothing when tailoring himself a merchant in San FranciscoLevi Strauss"The secret of the pants is rivets placed in their pockets" "I can not make this pants fast enough ... ... but writing nearby people are eager for the success of this panties" It was. Then the birth of the fashion brand "Lee Vice", pants made of two kinds of fabrics, cotton duck and denim have obtained patents.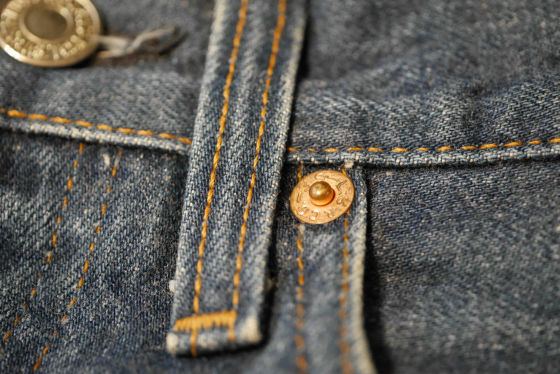 Following the history of denim fabric "Denim: From Cowboys to Catwalks, A History of the World's Most Legendary FabricPaul Trinka, author of "Davis and Levy really discovered the form of denim that can actually be sold really quickly," said the two, who are comfortable and soft as each year gets older, indigo We have found a further possibility of denim fabric that will bring out a unique atmosphere with dyes. Unlike other dyes, indigo dyes do not penetrate into cotton threads and settled outside the thread. As these molecules break down over time, the color drops from the fabric over time and it brings out a unique texture of denim.

When asking Trinka, "Why did (jeans) sell?" "It seems that denim has changed with aging and reflects the lives of people". Due to the characteristic "color falls", denim is sometimes sold as raw. And in the beginning of the 20th century you will be able to produce pants more comfortable for workers. As a result, the jeans became not only durable but also beyond just the pants of "to tell the work of workers and workers with color or dirt".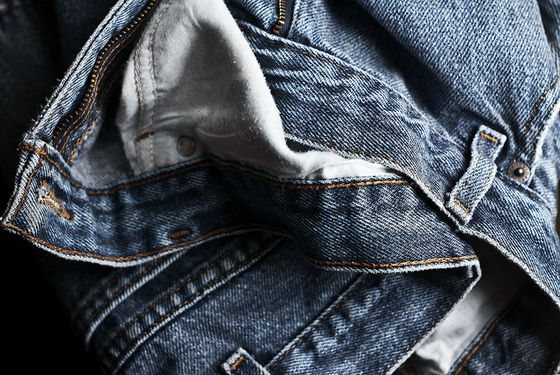 ByLiz west

Until the Second World War, jeans were clothing worn only in the western United States. In other words, it seems that jeans were recognized as clothing worn by the working class until this time. "(Jeans is a clothing representative of the western part of the United States, it was a collection as well as a magical element," says Lynne Downey, who examines Lee Weiss's history. But it seems that jeans remained in the closet in places such as Connecticut and New York.

Such jeans, but the movie released in 1953 "A roughMarlon · brand of the movie "Rebel without reason"James Dean wearing jeans will be worn as casual wear. Marlon brand and James Dean wear jeans also in places other than movies, because they crossed the motorcycle and walked around the United States, there is also a background that it became popular among young American soldiers who returned from war. Downey said that, "If you were a boy of about 15 in 1953, you surely wanted to become a Marlon brand." "Hollywood costume designers wear denim on every badboy "I said that the fact that the iconic presence of young adults wearing jeans greatly affected the epidemic.

It seems that wearing jeans was banned at many schools soon, but it seems like being "enthusiasm of fire" to the enthusiasm of teenagers, "Jeans for many facilities Despite being unacceptable to wear, this was a big surprise as many young people were wearing it, "Downey says. In addition, jeans are showing signs of outbreak even outside the United States, which means that American soldiers stationed in Europe and Japan during wartime are working-class young people from the West and when they are off It is said that she was proudly wearing jeans because it was great.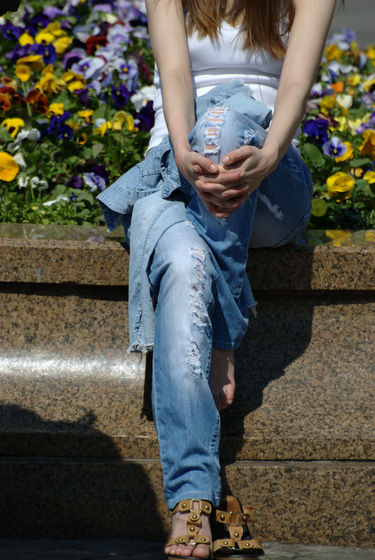 ByAndrey

And in the 1960 's, jeans are spreading even among the middle classes of the United States. College students and others participating in demonstrations of protests against racial discrimination and draft warfare wore denim in collaboration with the working class.

Affordable price and high durability, even if you wear frequently, it looks new, there is no need to wash many times, jeans that need not be ironed will come in handy anyway. In addition, shapes fitted to the body also appeared to suit the finely tailored clothes. This is a very important factor for women, the diversity of these jeans has become a soil that will be accepted by people of various classes regardless of gender and has become a secret that has been loved for many years That's it.

Over the decades after the Second World War, various jeans have been loved by subcultures such as hippies and punks familiar to young people. Just as Trinka says "Jeans were like an individualist uniform", there are specialities to reflect individual personality as individuals purchase the same thing, and such elements are also loved by people It may be a reason.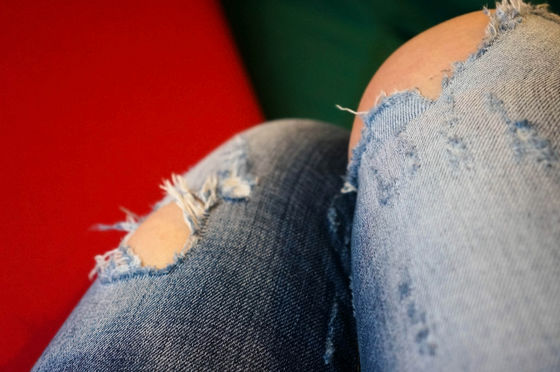 ByMarco Verch

In addition, such jeans also have a magical power,Even if we continue wearing jeans without washing at all for 15 months, the number of bacteria detected is almost unchangedThere are research results that say.
in Note, Posted by logu_ii