What are the small jeans pockets for?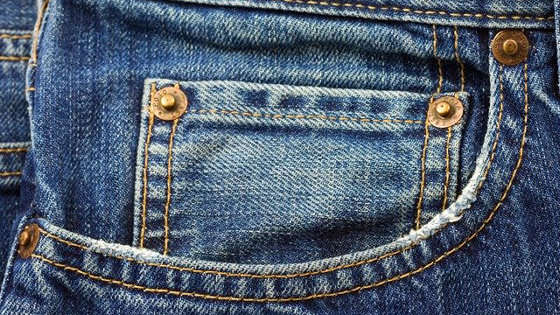 The "pocket" on the clothes has a
political meaning
that is unknown, but normally, if you casually choose clothes, you will not notice the meaning or role. Jeans, which many people love, also had a 'pocket' role that many people didn't know about.
What's That Little Pocket on Your Jeans For? | The Art of Manliness
https://www.artofmanliness.com/articles/jeans-little-pocket/
Jeans have become a standard design, and there are left and right pockets on the buttocks and both left and right pockets on the front, but many people will think that there is a smaller pocket in the front pocket. .. However, few may actually use this little pocket or know what it is for.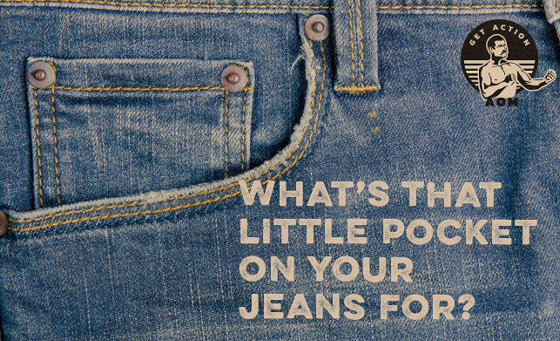 This mini pocket is sometimes called a 'ticket pocket', and it is said that it is used to put a ticket because it is a size that can fit a movie stub in the United States. There are also people who put coins in their mini pockets, but due to their small size, it is very difficult to take out coins, and many people regret that they have stowed coins.

The origin of jeans mini pockets dates back to 1870, when jeans were invented. Originally, this pocket was used by cowboys and craftsmen to put in their pocket watches. Brett McKay, the writer/editor, actually put the pocket watch in his mini pocket and found that it fit perfectly. When I put the watch in, the fit wasn't too loose or too tight, and it's very easy to take out, 'if I was a cowboy of the 1880s I would have found the convenience of this little pocket,' he said. ..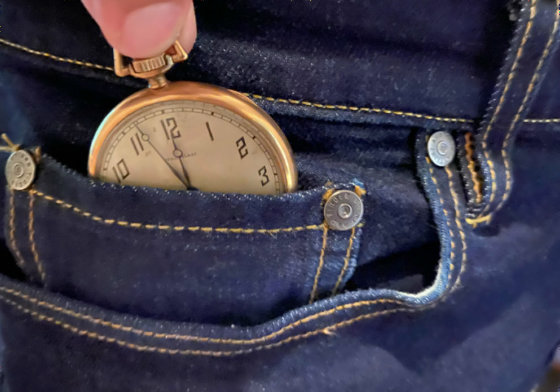 Levi Strauss , the founder of Levi's, has created an entirely new pair of trousers that never existed before in order to create a durable workwear that will support miners. After that, as we made clothes needed for the times, a pocket for a pocket watch was also designed.

in Note, Posted by logq_fa