Google announces partnership with Audi Volvo, to be equipped with a genuine "Android Auto" system in next generation cars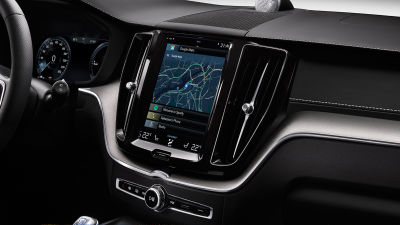 Automotive in-vehicle system "Android AutoGoogle to develop an alliance with automaker Audi Volvo. We revealed that Android Auto terminal will be incorporated into Audi Volvo's next-generation model, and released the terminal design.

Smarter cars powered by Android
https://blog.google/products/android/smarter-cars-powered-android/

Volvo Cars partners with Google to build Android into next generation connected cars - Volvo Car USA Newsroom
https://www.media.volvocars.com/us/en-us/media/pressreleases/208072/volvo-cars-partners-with-google-to-build-android-into-next-generation-connected-cars

Android Auto is software developed to allow drivers and passengers driving cars to access various information in the car. It is not just a car navigation application in that it covers not only the car navigation function and the music player function but also the car infotainment system. You can see what you can do with Android Auto by looking at the following article.

Automotive smart system "Android Auto" officially released, the state of the drive scene changes completely like this - GIGAZINE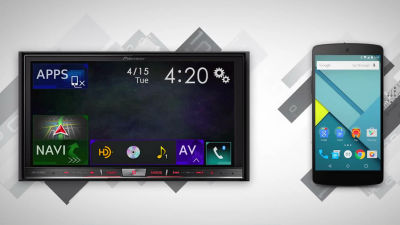 Although Android Auto has been developed as automotive software, it is also possible to transform a smartphone into an Android Auto terminal by installing a smartphone application without using a dedicated terminal.

Google's car navigation system "Android Auto" can be used even on a single smartphone, Google announces a major update of the application - GIGAZINE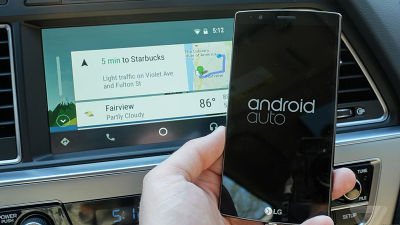 This time, Google partnered with Audi and Volvo, Android Auto terminal which full function can be used will be installed in the next-generation car which both manufacturers will emerge from now on. This will allow you to control the car infotainment system with the Android Auto terminal. Specifically, it becomes possible to control the air conditioner, sunroof, windows operation etc with Android Auto terminal. In addition, since full-function Android Auto terminal is not a requirement for cooperation with smartphone, various operations are possible without using smartphone.

The biggest reason why it is beneficial to be able to operate everything in the car with an Android Auto terminal is that Android Auto can use voice commands and Google's voice assistant function "Google AssistantAlso support it. For example, you can open and close windows by talking to "open the right window on the back" and speak to "monitor the back monitor" so that you can check the rear view with the monitor, It is possible to do various operations without releasing and keeping an eye on from the front.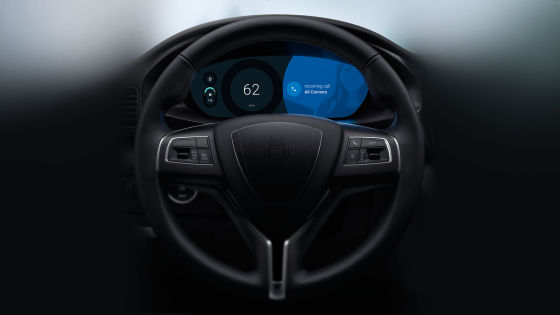 Of course, if you talk on hands-free, talk to a restaurant saying "search for a nearby restaurant", and if you call "guidance", you can navigate the way to the restaurant, such as a smartphone You can also utilize the functions linked with.

The design of the Android Auto terminal scheduled to be adopted for Volvo's next generation "XC 60" is released.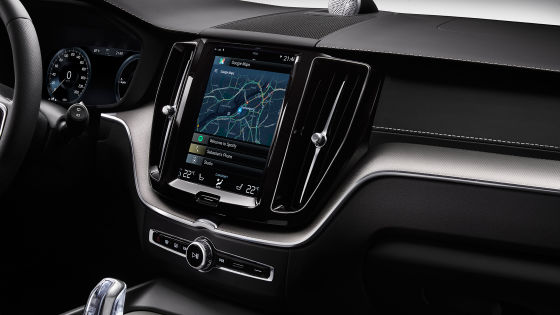 There is a sense of unity with manufacturer genuine products.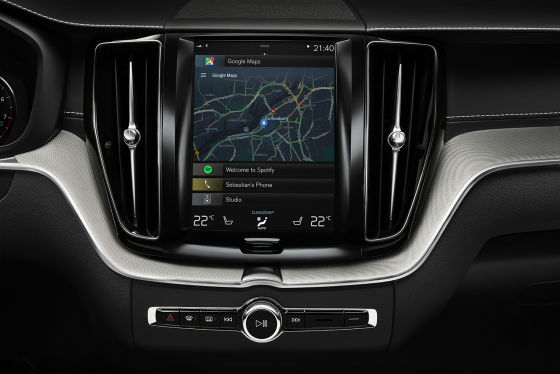 Audi also announced a partnership also publishes the interior concept design of the next generation "Q8 Sport".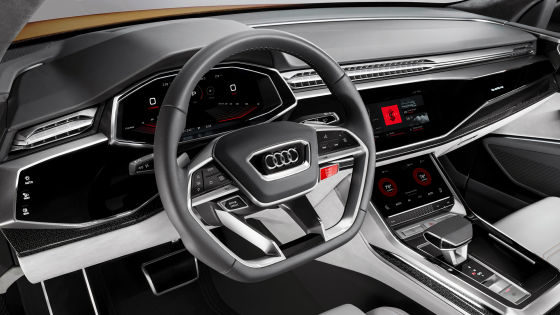 I covered GoogleBloombergAccording to Android Auto, it does not control any driving performance, and there is no function to track information on in-vehicle sensors. It seems to focus on the part that improves the comfort in the car, not the part that greatly affects safety.

For the Android Auto system of Audi Volvo, Google's developer conference to be held from May 17, 2017 "Google I / O 2017It is going to be exhibited at. According to Volvo, within 2 years a genuine Android Auto system equipped car will be released.