"Raiku Touken Ranbu" Izumi Mamoru Kenkami, Mr. Ryuhei Kimura & Yoshiyuki Mutsuke and Ken Miyama to the station chief at Tokushima for the first two consecutive days the station manager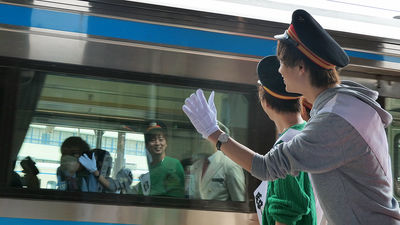 May 5 - 7, 2017 heldMachi ★ Asobi vol.18So on the first day of May 5Mr. Akane Fujita, who plays the role of Izumi Sayame at 'eromongha teacher' appoints the station manager one dayDid. And on the next and sixth "Momentum swords Ranbu"Izumi Mamoru in a roleRyohei Kimura, Mr. Yoshiyuki MutsukeHina BanMr. Masaru took office as the station leader, the first "two days in a row the station chief" realized.

Machi ★ Asobi vol.18 2017.05.5 ~ 5.7 holding
http://www.machiasobi.com/

This is JR Tokushima Station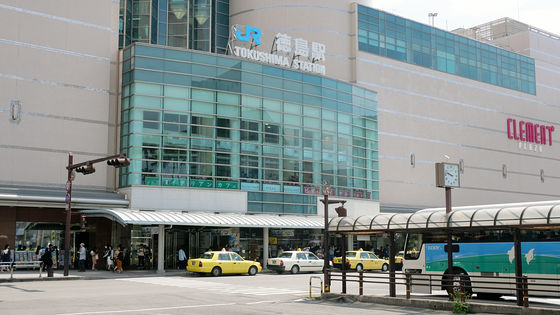 【Machi ★ Asobi】 Today 5th and 6th, Mr. Ryuhei Kimura and Mr. Ken Miyama acted as the station leader at JR Tokushima Station one day. After the announcement in the premises, the express train started departing from the signs of the progress of the two people. After that I also cut the tape.Rambling# MachiasobiPic.twitter.com/qysJXJpJBD

- TV animation "Rai Ken Tanbu Ranbu" (@ katsugekitouken)May 6, 2017

Mr. Kimura and Mr. Hama take charge of the in-house announcement from the ticket gate in turn. The cheers cheered from the guests who gathered because they did with the character playing each tightening.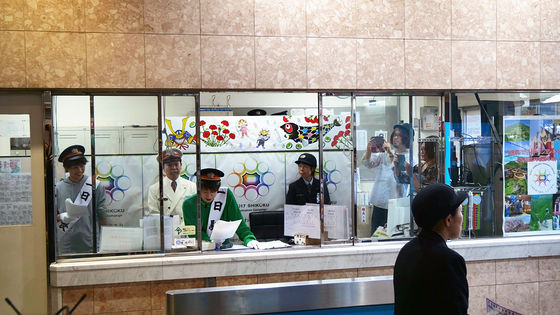 The two who finished the announcement moved home. I am receiving a lecture on how to signal a departure progression.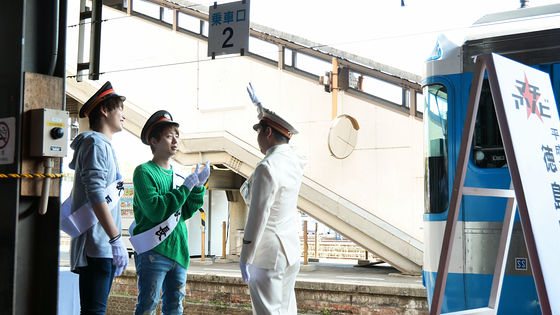 In self introduction & friday talk time, the figure disappeared from the back of the crowd.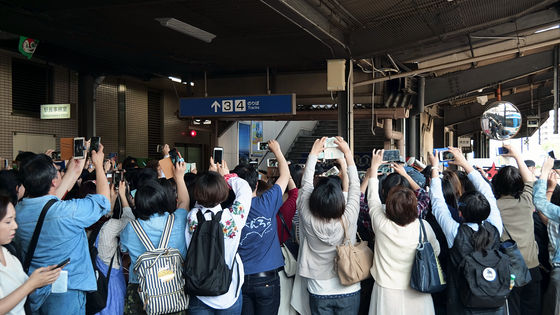 Mr. Hama & Ms. Kimura who smiled smile though smartphones are pointed from close range.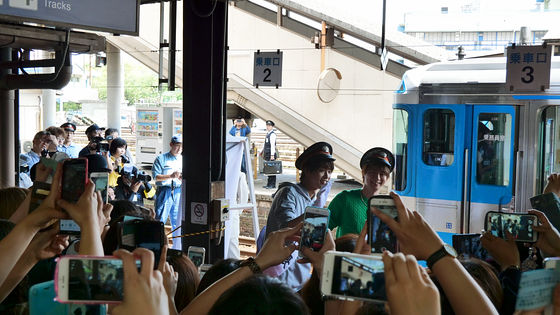 At 9:22 on time, when two people give a signal to start the departure, Limpress Uzushio sounds a horn and departs.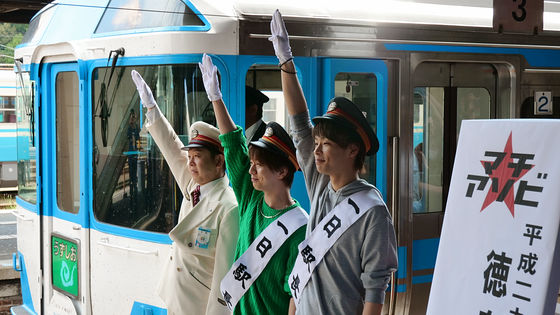 People who brought up on the train had two hands waving their hands.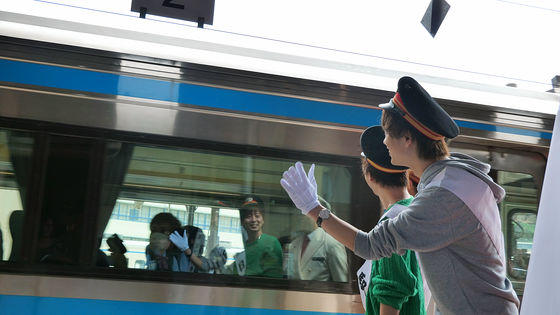 In addition, at the concourse, a commemorative ticket sale ceremony was held.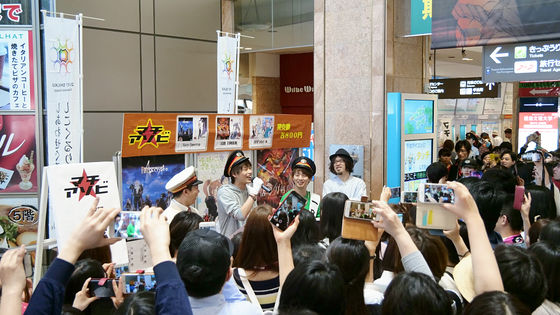 Concourse is "JR Tokushima Station Animation Jack", and it is decorated with "Livelihood Sword Ranbu". This huge banner, which is too big to be looking up considerably ... ...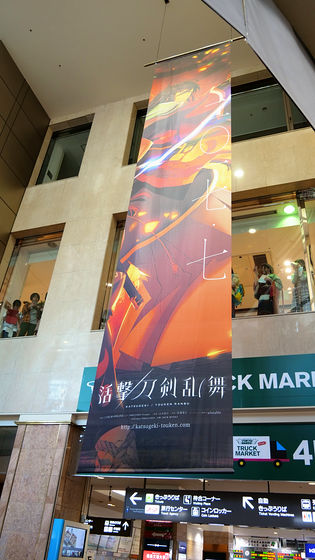 As it rises to the second floor, it is in a state of left-right reversal, but I will bring it closer to the face of Izumi Mamoriba.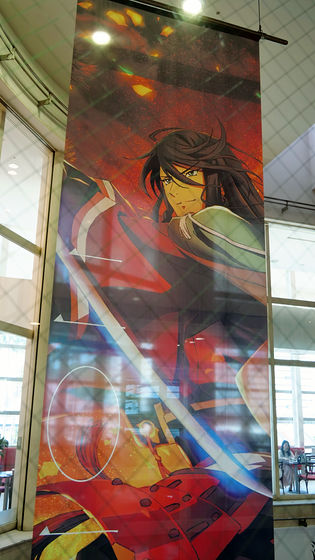 In the same way, I will bring it closer to Michiyo Mori Yoshiyuki.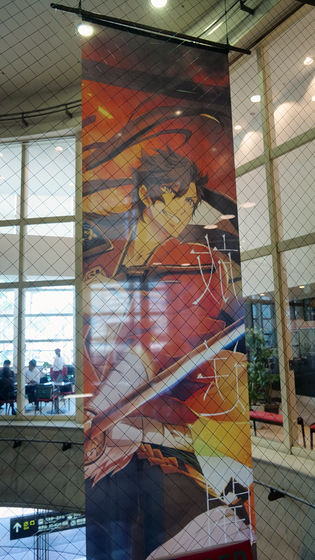 There is also a huge banner of the main characters, but it is regrettable that Konseki who is angularly on the left side and the inferior judo can not be seen from the second floor.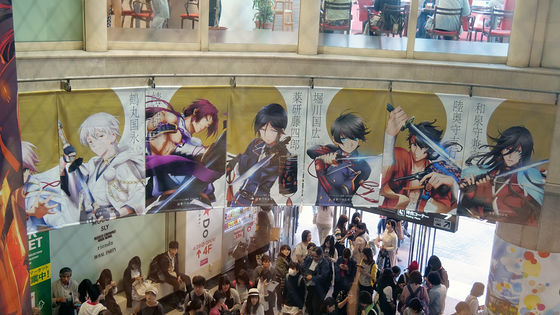 Kimura san was also shooting with smartphone whether this was anxious.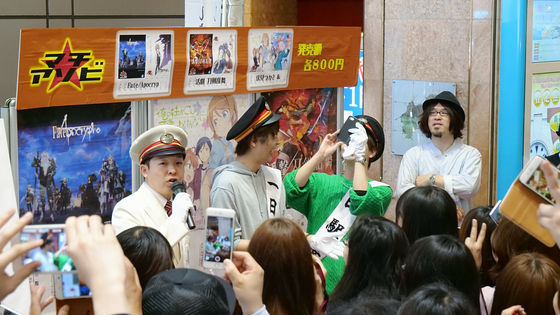 "One day the station chief" It was fun! It was such a fresh experience.
The manner of everyone's viewing was very good manners, the station people were also surprised. It was kind of proud. Thank you.
Those who are going to Tokushima station are decorated with plenty of live shots and decorations, so do not look around!

- Ryohei Kimura (@ Ryouhey_Drunk)May 6, 2017