Apple announced Siri-based speech recognition terminal at WWDC 2017 in June 2017


Speech recognition AI "Alexa" is carried, speaker type terminal "Amazon Echo" which will be various assistants, such as shopping only to talk to, listening to weather forecast of today, teaching cooking recipe etc Although it is a huge hit, Apple is also considered to be developing an equivalent terminal based on Siri. Development has already entered the final stage, and as early as the event held by Apple in June 2017WWDC 2017There is also possibility to be announced in.

Apple 'finalizing' design of Amazon Echo rival based on Siri
http://appleinsider.com/articles/17/04/27/apple-finalizing-design-of-apparent-amazon-echo-rival-based-on-siri

This information was released on Twitter by Sony Dixon dealing with Apple related leak information. In the tweet, Mr. Dixon wrote that "Apple is now in the design finish of Alexa competitor, it seems to be sold as a device of Siri or AirPlay", and furthermore the technology of Apple under the Beats He said that he also told me he will work on multiple iOS devices. Mr. Dixon does not disclose further details.

Apple is currently finalized designs for their Alexa competitor, expected to be marketed as a Siri / AirPlay device.

- Sonny Dickson (@ Sonny Dickson)April 27, 2017

Alexa is an artificial intelligence (AI) developed by Amazon, a speaker-type terminal equipped with Alexa "Amazon Echo" answers information by people in response to questions spoken to by a person, actually manipulates peripheral devices Assistant functions that can be popular are gaining popularity.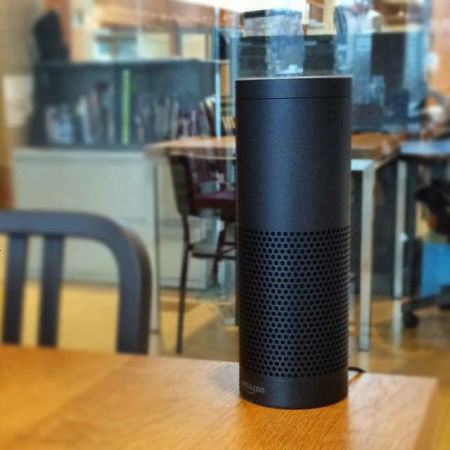 ByRick Turoczy

Apple's Echo type terminal is expected to be able to perform the same operation, and it is installed in iOS 9 or later"Home" applicationMaybe it will be close to. Also, by supporting AirPlay, it is thought that you can also send music and podcasts with high sound quality using Wi - Fi to compatible devices.