Amazon announced a model equipped with a new touch display of Echo, a speaker with voice assistant, tomorrow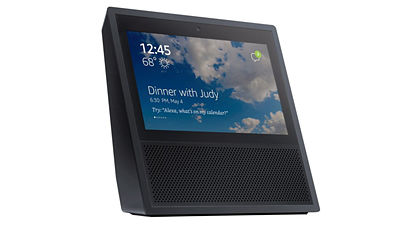 Although Amazon's audio assistant 'Alexa' speaker 'Amazon Echo' has not landed in JapanAmazon's biggest hit item in hardware historyIt has become. In April 2017, Echo's camera with a camera that will make you a fashion leader "Echo Look"Has also appeared, but furthermore Amazon was reported to be planning to announce Echo of the high-end model.

Amazon Plans to Unveil New Echo - WSJ
https://www.wsj.com/articles/amazon-plans-to-unveil-new-echo-1494272821

Amazon's touchscreen Echo with video calling can be announced tomorrow - The Verge
https://www.theverge.com/circuitbreaker/2017/5/8/15584690/amazon-touchscreen-echo-video-calling-announce-rumor

According to the Wall Street Journal, Amazon will announce a new high-end model Echo equipped with a 7-inch touch screen tomorrow (May 9, 2017 local time). The new Echo is supposed to support a video call function with a touch screen and a front camera, so it seems that internet calls like Skype can be easily used in the house.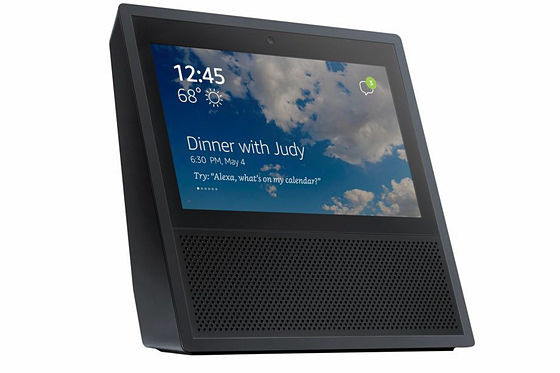 Also, it is expected that the image leaked as the new Echo will not only support the screen but also the camera, so it will support the Echo Look function as well.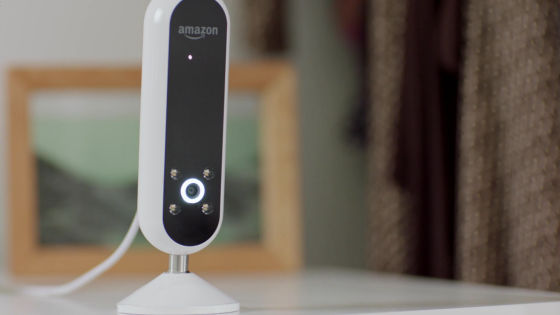 The price of the new Echo is expected to be over 200 dollars (about 23,000 yen) or more,EchoIt is $ 149.99 (about 17,000 yen), a small versionAmazon TapThere are 129.99 dollars (about 15,000 yen), mobile sizeEcho DotIt seems that it will be the highest device among the lineup of 49.99 dollars (about 5600 yen).

The Verge commented, "While Apple and Google and others are promoting the proprietary voice assistant, Amazon is advancing the spread of Alexa by favorably offering several kinds of Echo."

· Additionally written on 2017/05/10 10:00
Amazon announced the "Echo Show" with 7 inch touch screen. As with Echo, Alexa, a digital assistant for speech recognition, is installed and various operations are possible just by talking to each other. Since it became attached to the screen, it is possible to do various things more than ever, such as checking movies, news, etc. and enjoying video calls.

A movie that shows how to use such Echo Show has been released, and if you look at it you can see what kind of terminal it is in one shot.

Introducing Echo Show - YouTube


The Echo Show's main unit price is $ 229.99 (about 26,000 yen) and will be shipped on June 28th in the US.

Introducing Echo Show - Amazon Official Site