Google's 7-inch display smart speaker 'Google Home Hub' image leaks

The image of " Google Home Hub ", a new type of smart speaker "Google Home" equipped with Google's personal assistant function "Google Assistant", is leaked by overseas media mysmartprice . As far as the leaked image is concerned, Google Home Hub seems to be a screen-mounted smart speaker as it was being rumored for a while.

[Exclusive] Google Home Hub To Be Launched On October 9; A Smart Speaker with 7-inch Display - MySmartPrice News
https://www.mysmartprice.com/gear/google-home-hub/

From the rival of the smart speaker industry Amazon has introduced smart speakers equipped with displays such as " Amazon Echo Spot " and " Amazon Echo Show " from Lenovo and "Google Assistant-equipped smart speaker" Lenovo Smart Display "from Lenovo . For this reason, Google was expected to announce display smart speakers.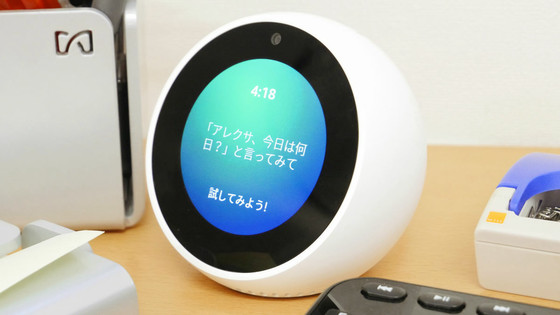 The leaked Google Home Hub image is below. The Google Home Hub is a product on the "display mounted" trend, and the 7-inch touch screen has become an eye-catching design. According to mysmartprice, it is highly likely that the interface of Google Home Hub is not a Android for smartphones, but a small interface dedicated to the Google Assistant for touch screens.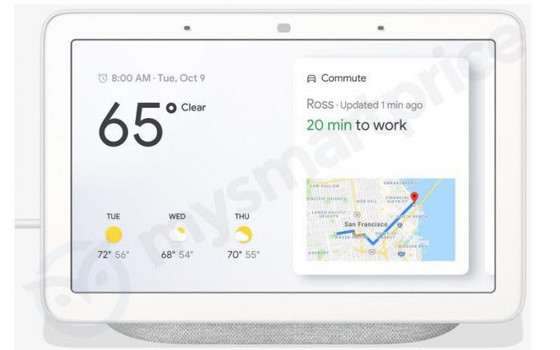 It seems that the base part on the back is becoming a speaker.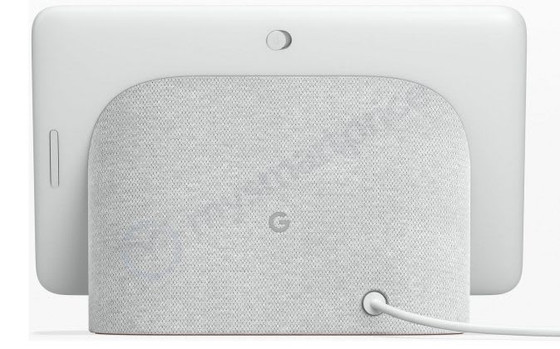 Part of the specification page is also leaked. According to it, it seems that the function of the home hub has been strengthened and it is also possible to display images of security cameras on Google Home Hub. Moreover, it is possible to cooperate with Google Photos, it is possible to display favorite pictures on the display with a simple voice command and to display a slide show.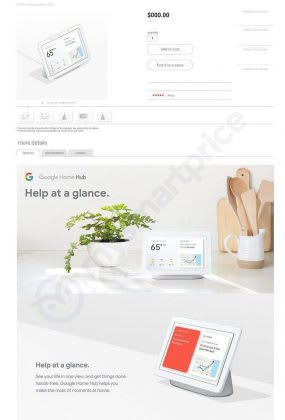 Also, Google Home Hub seems to be equipped with sensors to sense ambient light and color, but there is no web camera installed. Therefore, it seems that you can not expect TV conversation function using Google Home Hub.

According to mysmartprice, although it is still unknown about the price and date of sale of Google Home Hub, it is speculated that some announcement will be made at Pixel 3 announcement event to be held on October 9th.