Audio assistant speaker "Google Home" which Google releases to fully grasp "moments in house" such as watching TV and listening to music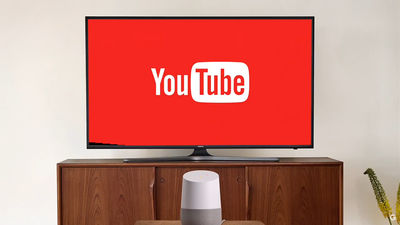 Google held on October 5, 2016Made by Google"It was announced at Google I / O 2016Speaker with audio assistant "Google Home"Has also appeared.IoTIt is a terminal that can become a product hub, with the announced Chromecast andNest,Philips hueYou can operate all at once, personal assistantGoogle AssistantSince it carries the remote control, you can operate "with just the voice" without popping the remote control.

Google Home - Made by Google
https://madeby.google.com/home/

Next is "Google Home"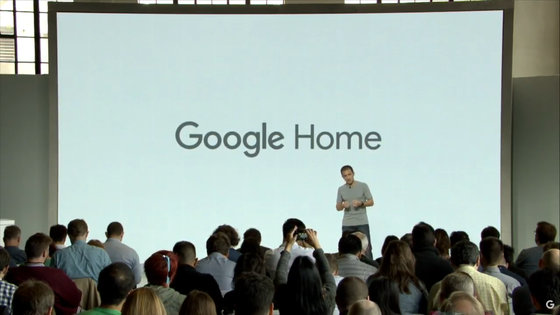 Google Home is the speaker with Google's personal assistant "Google Assistant" introduced at the beginning of "Made by Google".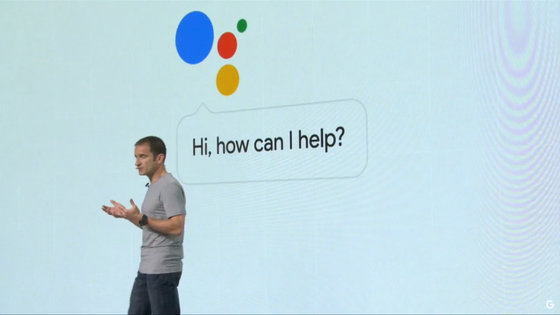 What you can do with Google Home is roughly divided into the following four.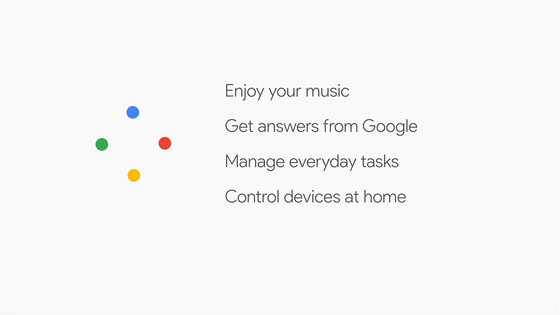 Here the movie is played, suddenly "G" logo appears.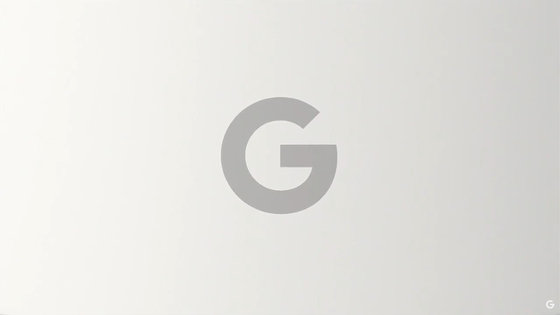 This is Google Home which is a speaker with voice assistant.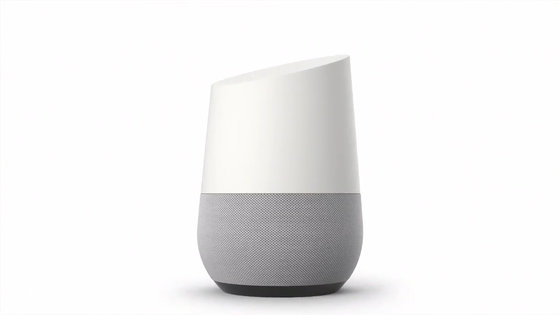 The top surface is cut diagonally ... ...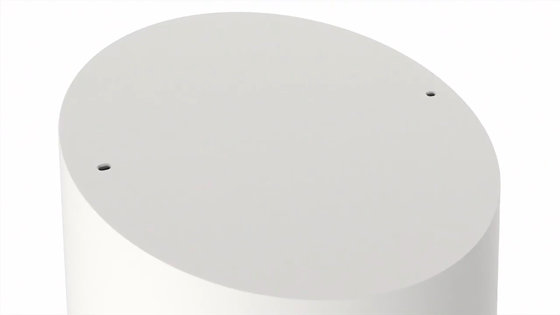 It glows with built-in LED.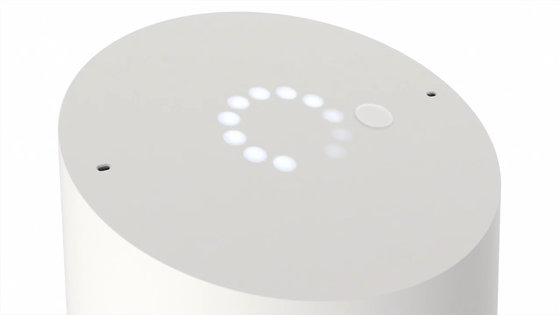 Built-in Hi-Fi speakers are also clear sound quality and strong bass.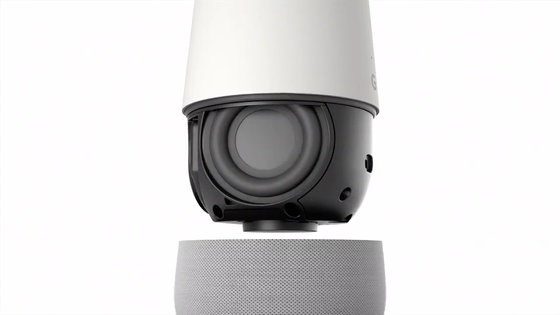 Multiple colors are prepared for the case at the bottom of the main unit.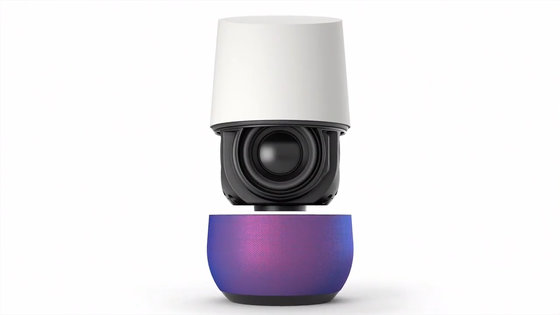 Google Home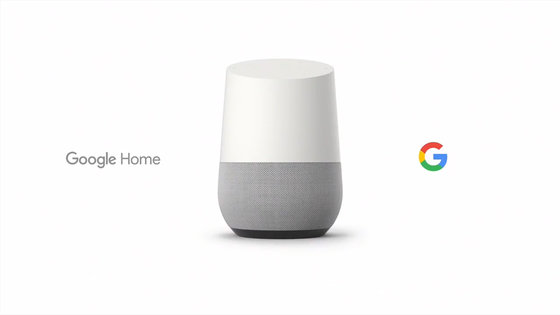 You can watch the movies that flowed during the presentation from the following.

Introducing Google Home - YouTube


When the movie is over, Mr. Rishi Chandra is on stage.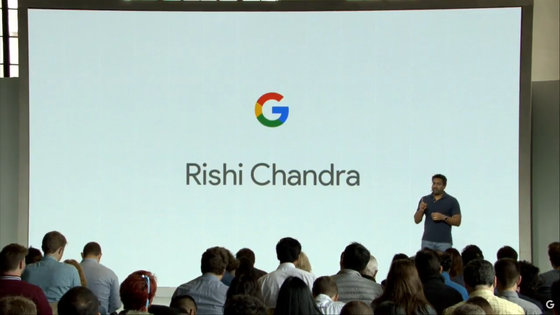 What you can do with Google Home is "Enjoy music."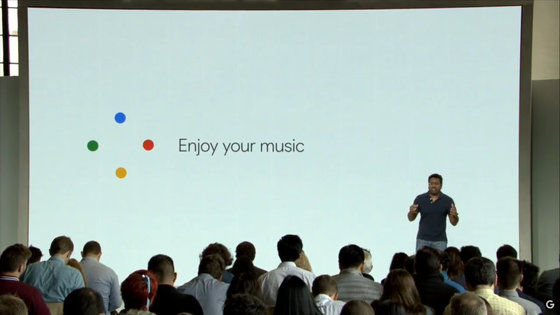 Google Home is a speaker, so it is natural to say that it is natural to be able to enjoy music. Google Home supports music streaming services such as Google Play Music, Spotify, YouTube Music, Pandora and TuneIn.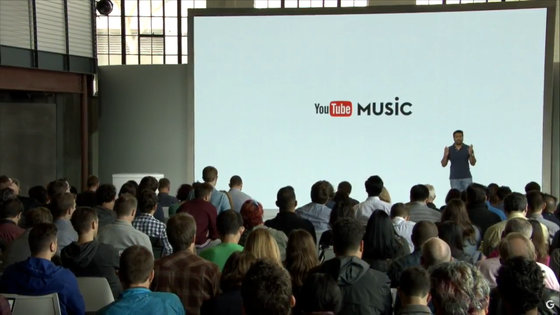 Next, on the part of "I can get an answer from Google".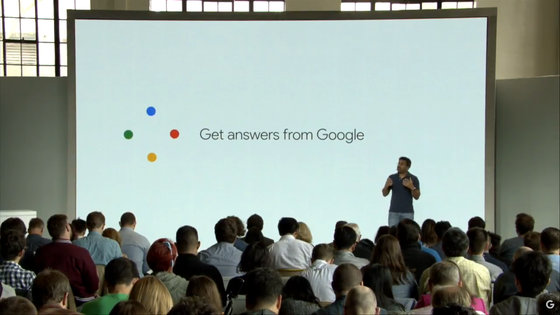 This indicates that Google Home is equipped with Google Assistant, and the Google Assistant answers the user's questions as much as possible. Before going out, you can listen to the weather today, listen to traffic information, listen to the results of your favorite sports team's match results, and you can use it in various ways.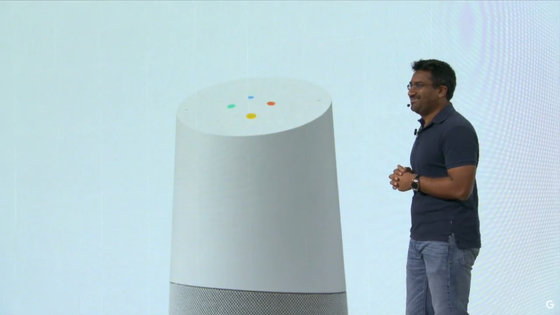 We will also work with Google Calendar and Google Keep so if you ask Google Home about "What's the schedule today?" Also, if you register the task "Meeting at ○○", it will be useful as a reminder. In other words, Google Home is also useful for 'day-to-day task management'.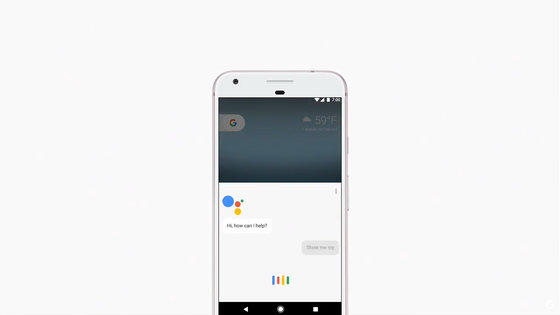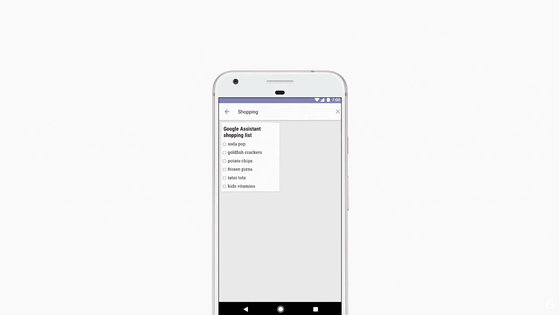 And since Google Home also serves as a hub for IoT products, it is also possible to "control devices in the house at once".



Google Home is planning to support Nest, Samsung's smart home platform "SmartThings"Philips hue" of smart light bulb that can be operated with smartphone,IFTTTSuch.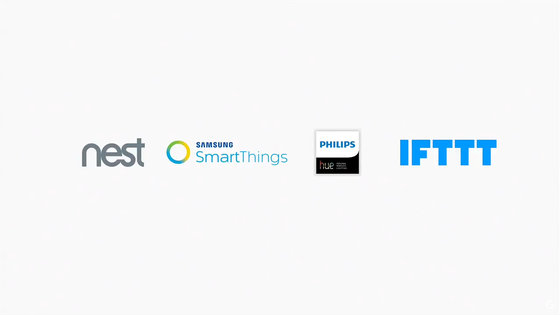 As an image to be used, it will be placed like this in the house. It seems like a simple speaker at first sight ... ...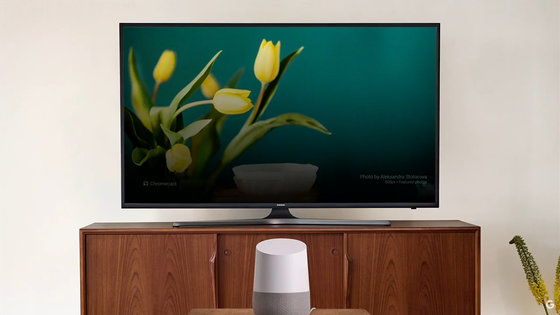 You can also play YouTube with voice control.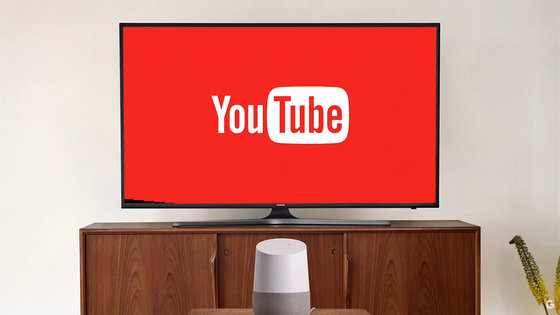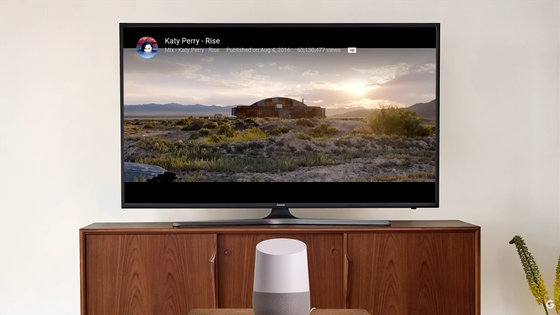 Manufacturers scheduled to correspond to Google Home are Phillips, SONY, Toshiba, VIZIO, B & O PLAY, Hermann CARDON, LG.



You can also enjoy the same music at the same time on multiple Google homes.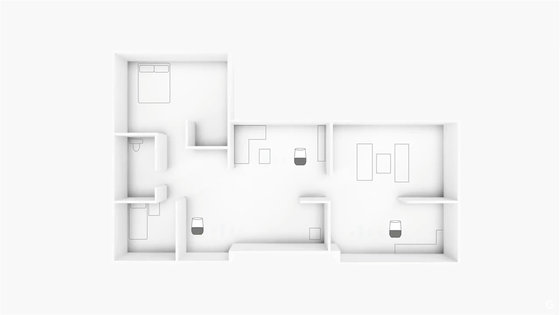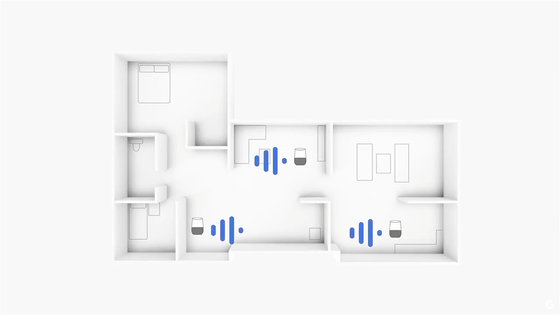 The speaker case of the main body can also be exchanged for fiber material Mango · Marine · Violet, metal material · carbon · snow · copper, etc.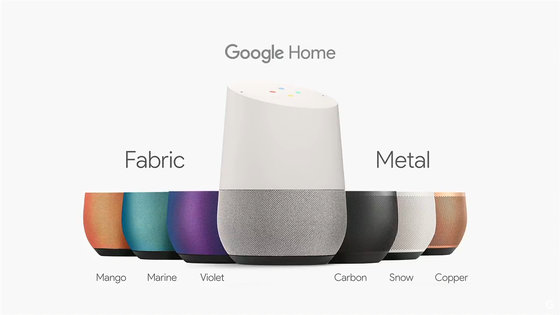 To see what kind of device Google Home is, it becomes easier to image by looking at the following movie.

Google Home: Hands-free help from the Google Assistant - YouTube


The selling price of Google Home is 129 dollars (about 13,000 yen), and benefits that "YouTube Red" becomes free for six months are also attached. The reservation has started in the USA, but the sale etc in Japan is unknown.