A man convicted of "Indian Airlines 182 bombing incident" who killed 329 people leaves the social rehabilitation training center freely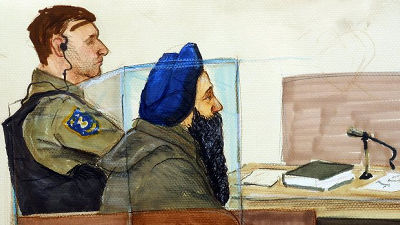 It occurred in 1985Bombing of Indian Airlines 182Was a catastrophe that 329 passengers pass away and was known as the terrorist case most victims until the 2001 "terrorist attacks on the United States simultaneously" occurred. To the man who was convicted of causing such a case, it is in the news that the Canadian authorities judged that "the risk is low" after completing the correction process and took measures to restore it to society as an ordinary person It is getting.

Canada frees man convicted for 1985 Air India bombing that killed 329 people | World news | The Guardian
https://www.theguardian.com/world/2017/feb/15/canada-air-india-bombing-inderjit-singh-reyat-freed

Air India bomb-maker released from halfway house; now considered 'low risk' by National Parole Board - British Columbia - CBC News
http://www.cbc.ca/news/canada/british-columbia/air-india-bomb-maker-released-from-halfway-house-now-considered-low-risk-by-national-parole-board-1.3982410

This freedom by this measure was Indian Ridge Shin Rayat, a Canadian immigrant from India. Six people including two deads were killed at the Narita airport in Japan at about the same time as the bombing of 182 flightsNarita Airport baggage explosion incidentHe was convicted of crime related to bomb manufacture and perjury in trial, and he was a man who had served for more than 20 years. Although there were several suspects in the case of the 182 flight bombing incident, the two died at the end of the gun battle with the police, the remaining two were innocent and innocent verdict issued. In other words, Mr. Rayat is the only person convicted in a series of incidents.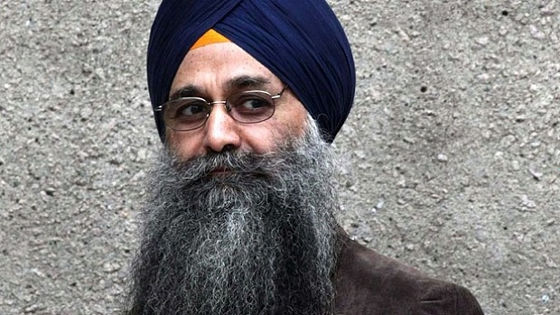 The Indian Airlines 182 bomb incident was an incident where the Air India 182 flight exploded and crashed on the North Atlantic Ocean on June 23, 1985, and all the crew passengers died. The Boeing 747-200 B model was used for the 182 flight which crashed, and 329 lives are lost. Although explosives were deposited as baggage of two executing offenses, the person who left the baggage did not show up at the boarding gate, so they took off without putting them on, and an explosion accident came as it was. Regarding this incident, a number of deficiencies have been pointed out, such as keeping baggage without noticing that it is an explosive, and taking off with baggage of passengers who did not board.

Indian Airlines 182 bomb blast incident - Wikipedia

Mr. Rayatt, who was released in January 2016 after 20 years of clothing service, declared "not to contact a person suspected of being a victim's family and accomplice", as determined by the Canadian Rehabilitation Commission Under the conditions such as not carrying out political activities ", it was supposed to live at the corrective training facility until 2018. The measure also said that Mr. Rayatt was obliged to receive counseling to deal with "lack of violent tendencies and empathy", "distortion of cognition" or "exaggerated faith".

However, on January 26, 2017, the offenders rehabilitation commissionnotificationMr. Layat was allowed to leave the facility and return to the ordinary life. In response to this measure, Andre Gieloimatos of Simon Fraser University of Canada said: "He is still hiding something, the measures of the Committee on Protection and Rehabilitation are quite ridiculous, the committee is smoking anything It is necessary to doubt whether or not ", doubts the measures of the committee side.

Although Mr. Layat has been subject to the above conditions even though he has become a freelance, he said that the above conditions are still imposed and it is said that if the committee has suspicion it can be reinsured at any time. Regarding this one case, Mr. Rayat said that he does not comment.
in Note, Posted by darkhorse_log