An accident occurs where a piece of metal falls from the Boeing 787 `` like a bullet ''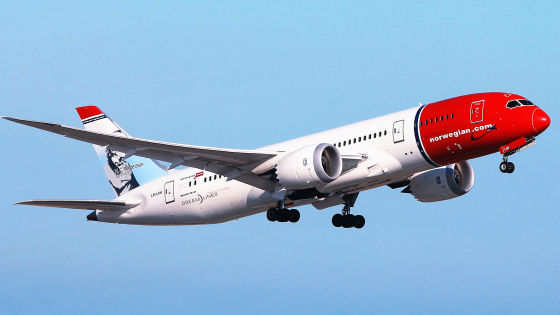 by
Victor
"
Boeing 737 MAX 8
" has been crashed twice in 5 months, but this time, it has been reported that a piece of metal has fallen like a bullet from the
Boeing 787 Dreamliner
after takeoff.
Emergenza a Fiumicino, frammenti di Boeing 787 cadono su auto. Nessun ferito
https://www.ilmessaggero.it/economia/news/emergenza_a_fiumicino_frammenti_di_boeing_787_cadono_su_auto_nessun_ferito-4669836.html
Metal shards from Boeing 787 taking off over Rome rain down 'like bullets' on people below | The Independent
https://www.independent.co.uk/news/world/europe/plane-debris-falls-from-sky-boeing-787-rome-norwegian-isola-sacra-a9054216.html
Norwegian Boeing 787 Engine Parts Fall From Sky Onto Italian Town
https://www.forbes.com/sites/davidnikel/2019/08/12/norwegian-boeing-787-engine-parts-fall-from-sky-onto-italian-town/#115acc965c16
The aircraft in trouble was the Boeing 787, which just took off from Rome Fiumicino Airport towards Los Angeles. It was DY 7115 operated by the Norwegian Air Shuttle, a Norwegian low-cost airline.
According to the report, the DY 7115 captain decided to return to Rome 23 minutes after takeoff when the aircraft reached 3000 feet above the ground. The
Italian media reported that
DY 7115 took off and returned to the airport, where a piece of metal fell down and hit 25 cars, 12 houses, and one person. Although there were people who suffered minor burns in this accident, there were no deaths. However, if the plane was passing over a crowded beach, the damage would be more serious.
This is the metal piece.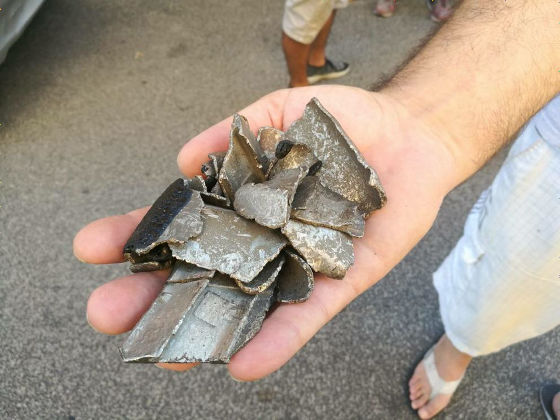 If you hit a car and have cracks ...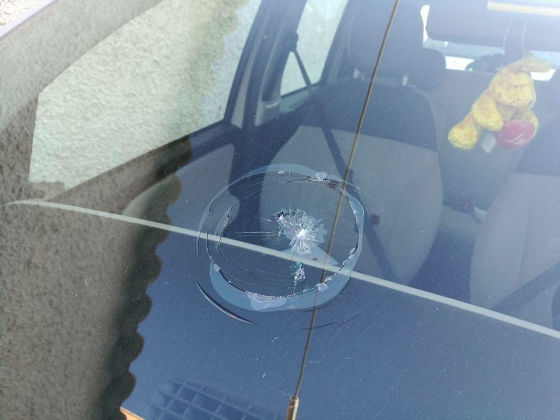 Some cars have broken windows.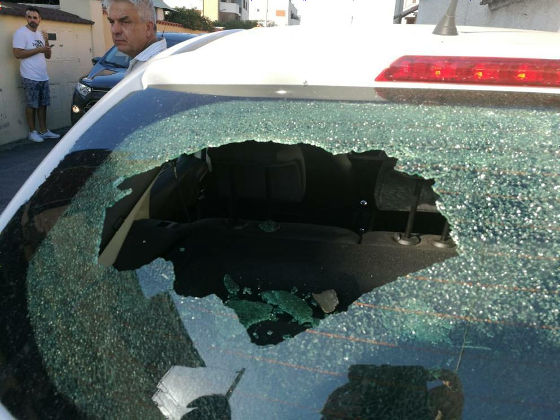 One of the residents 'were of iron and steel storm. Screaming I was rushed to the house' for at the time of the situation and says .

The Boeing 787 where the problem occurred was an aircraft that has been in production for five and a half years, and the metal pieces are thought to have poured from the engine on the left side of the aircraft. The Rolls-Royce aircraft engine ' Trent 1000 ' was reported to have experienced an explosion during a 2010 ground test and a blade breakage in 2016. The cause of this situation is not yet clear, and the Italian National Aviation Safety Agency is planning to investigate further.

in Ride, Posted by logq_fa