A test of autopilot single-seat "Drone taxi" starts in Dubai and will be introduced in the summer of 2017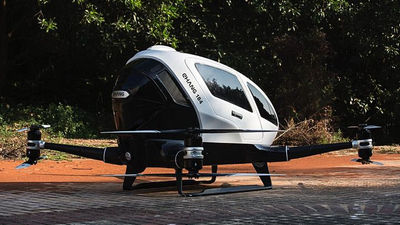 A one-seater ride that carries passengers to their destination by autopilotDrone taxiThe test began in Dubai to make the city a new transportation network. In the summer of 2017 it is planned to start as an actual taxi service.

Up, up and away: Passenger-carrying drone to fly in Dubai
https://www.apnews.com/d53625cc57124bf992e934522d4c1d6e

Dubai's latest techno-boondoggle is a passenger-carrying autonomous quadcopter - The Verge
http://www.theverge.com/tech/2017/2/14/14608440/dubai-ehang-passenger-drone-tests

According to the report of AP communication, China's drone maker "EHANG"Dubai's transport authorities announced that they will conduct field trials using the one-seat drone under development. The one-seat drone EHANG is developing is the one that was announced at CES in 2016EHANG 184It is seen as it is.

You can easily understand what kind of fuselage is a fully automatic flying single-seat drone "EHANG 184" by following article.

Fully automatable flight and unnecessary pilot unnecessary one-seat drone "EHANG 184" - GIGAZINE



Mattar Al Tayer, responsible for the Dubai Transport Authority, said, "We are actually testing this flying vehicle in the sky of Dubai," revealing that the test has already started . In addition, we also announced that we plan to start as actual service in the summer of 2017, but other details are unknown.

However, the Dubai transport authorities have released a concept movie of Drone taxi on YouTube, you can see what type of aircraft is used, part of the drones, etc.

مركبة جوية ذاتية القيادة - YouTube


A front face like a car is tiled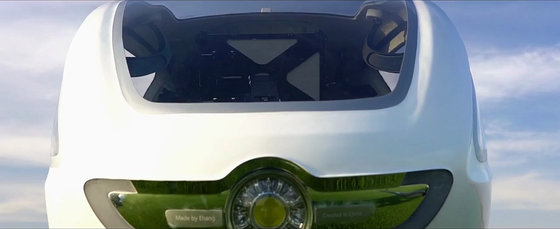 "EHANG 184" on the aircraft ......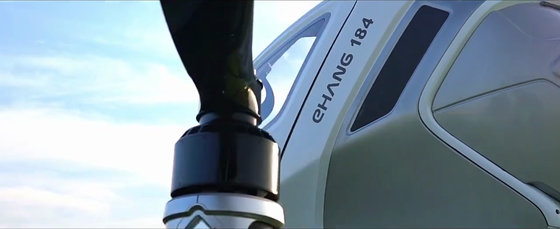 The letters of "DUBAI" are written.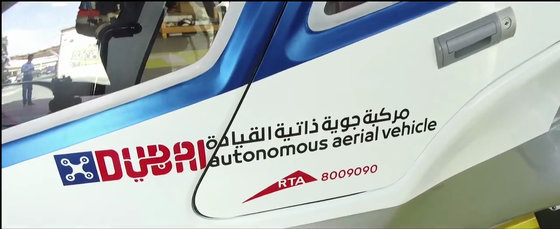 The whole image of the aircraft is like this, with four arms equipped with eight rotors, everything looks like a "drone" anyhow.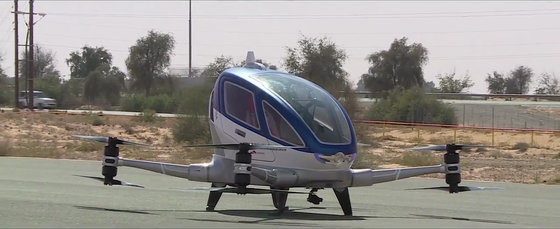 Because this drone taxi is autopilot, there is absolutely no need for the passenger to fly. In addition, the status of each drone is monitored and managed from the command center.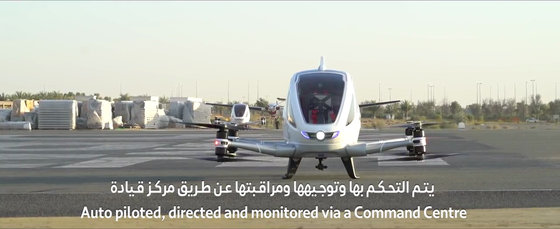 A scene to take off slowly and vertically. Since it is a drone capable of vertical takeoff and landing, it also has the advantage that it does not require extensive space for getting on and off.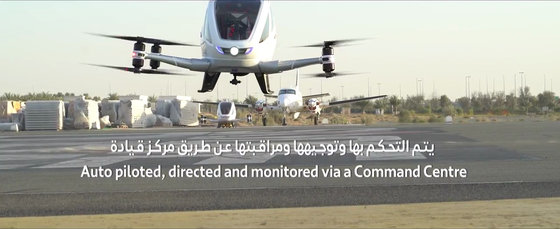 There is a monitor in the cockpit, and passengers are transported to the destination with an advanced navigation system.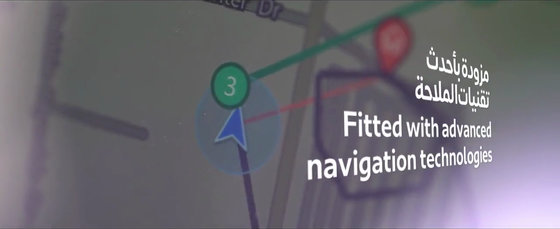 A scene actually flying in the sky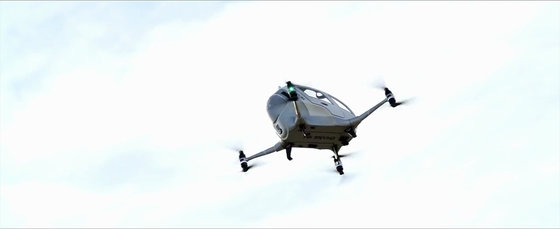 The flying distance is 40 to 50 km. When EHANG 184 was announced, it was said that "It is possible to fly about 16 km for about 23 minutes", so it has become possible to fly a much longer distance.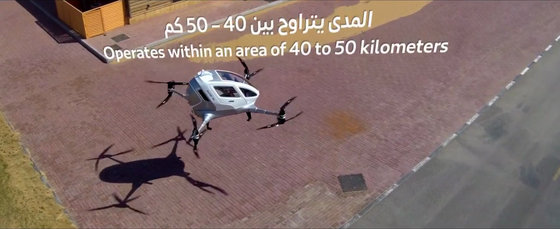 Maximum load capacity is 100 kg.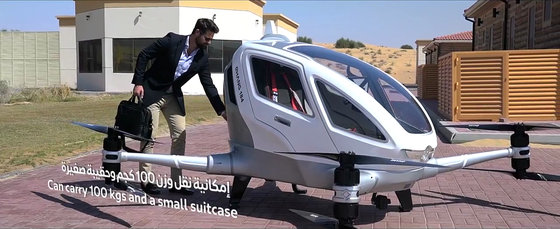 There is a space in the back of the aircraft where you can put baggage of a small suitcase size.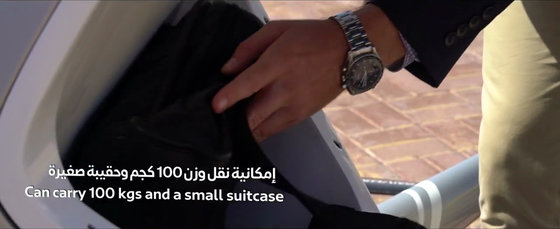 The duration of the battery is about 30 minutes. In other words, it can fly 40 to 50 km in 30 minutes.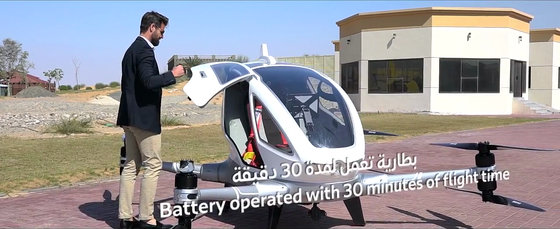 It seems like passengers get on board a drone ... ...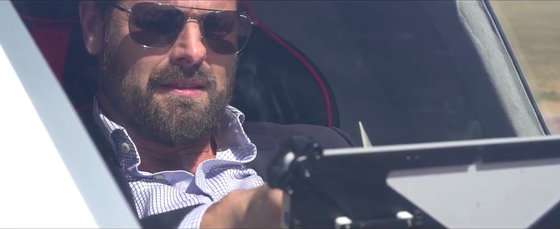 There is a touch panel type display in the drones.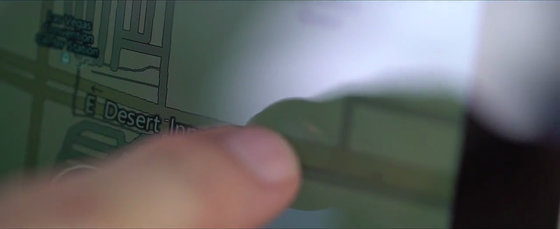 Do a seatbelt ......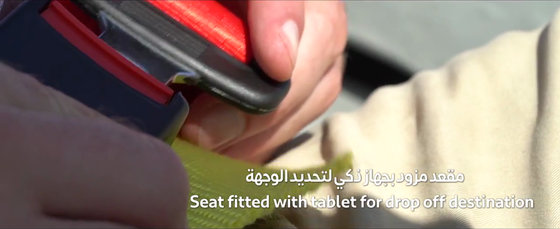 Just tap the panel to carry it to your destination.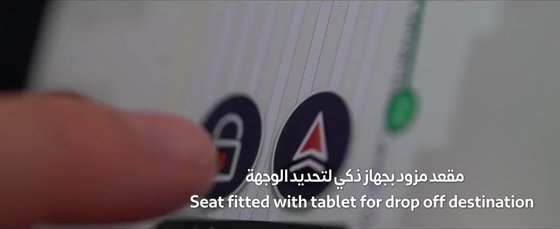 It seems that the altitude of the aircraft and flight speed etc are displayed on the panel.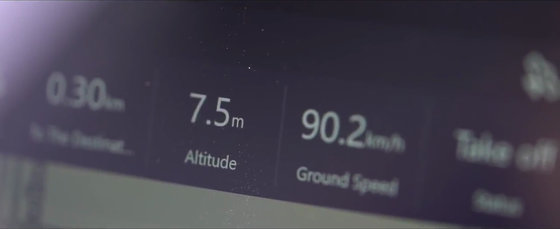 If a droning taxi that is too smart is realized, there will be a means of transportation that will allow you to quickly get to your destination as if you are scoffing at the traffic jam.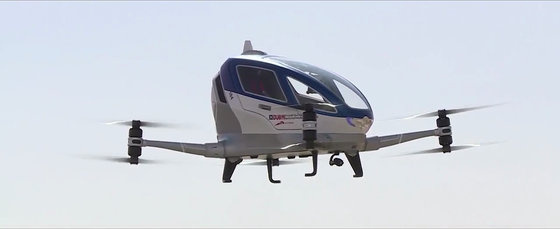 In Uber etc. of taxi dispatch service, idea of ​​"flying taxi" using similar drone is being devised, but realization is said to be around 2026.

Uber proved planning "flying taxi" that appears in SF - GIGAZINE